'Hamilton' costume designer to speak at UCLA's Design Showcase West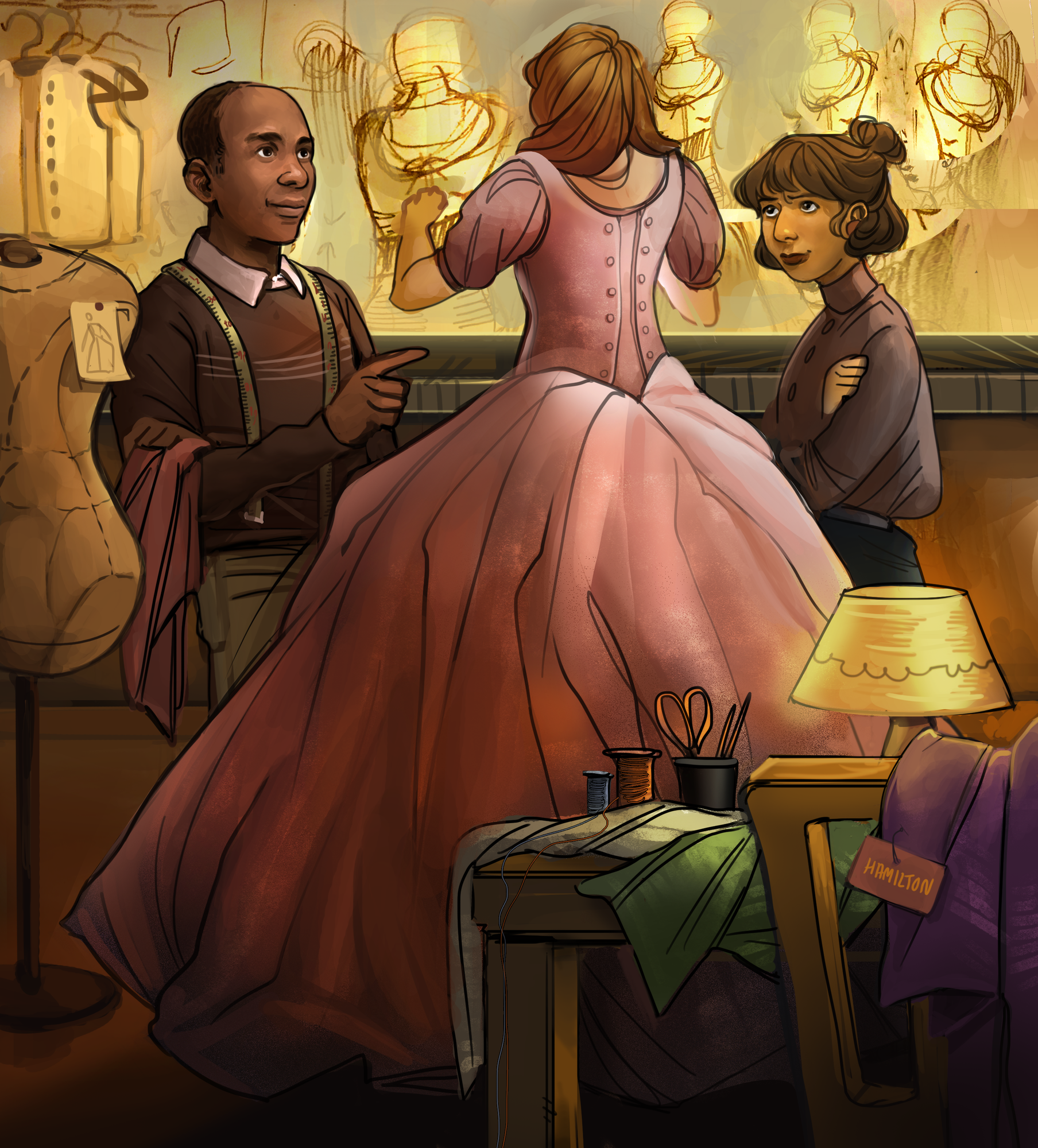 (Juliette Le Saint/Daily Bruin)
"Design Showcase West
Saturday 2:00 p.m. to 5:00 p.m.
Freud Playhouse
FREE
Costume designer Paul Tazewell was mostly designing contemporary and naturalistic productions at the beginning of his career, rather than the more theatrical beaded dresses and extravagant hats he dreamed of creating.
However, as time passed and the theater and television industry changed to value more diverse and interesting productions, Tazewell felt he was able to express himself more fully. Now a Tony- and Emmy-award winning designer, Tazewell has designed for shows including "Hamilton" and "The Wiz Live! on NBC." Tazewell will share his production-specific approach as a costume designer with aspiring design students Saturday as the keynote speaker at UCLA's upcoming Design Showcase West.
Tazewell's body of work ranges from period pieces to contemporary musicals. But no matter the genre, he aims to contextualize his work in terms of the story he's working to tell. He often begins by developing a vocabulary for the production – an idea of what the production will look like and a conceptual definition of his stylistic approach. For example, the vocabulary of "Hamilton" focused on the visuals of the story being told with 18th century silhouettes through the lens of a contemporary eye, he said.
"('Hamilton' is) the reduction of kind of a more fussy, frivolous or decorative 18th century – losing that because having more of a clean, neutralized version feels more contemporary," Tazewell said.
Tazewell's process also focuses on collaborating heavily with the director – and occasionally the choreographer. Finding a balance between intricacy and functionality, particularly for period pieces, is essential in order to ensure that the costumes are adding to the narrative rather than overshadowing it, he said.
"It's all about having the audience identify with these characters and being consistent and not creating a situation where they're thrown or they're looking more at the costumes than they are immersed in the story," Tazewell said. "You want for it to all mesh together and feel like it's absolutely perfect for whatever you're saying."
Tazewell said he also focuses on making sure the costume blends not just with the show itself, but the individual character he's costuming – tailoring the individual design choices to explore and define the personality and nature of that character. His distinct, character-centric approach sets him apart as a designer, said second-year costume design student Tess McLeod.
"It's very tailored and pays a lot of attention to the fabric that goes into it and it's very suited for the person's body shape," McLeod said. "A lot of costumers or stylists, they sometimes don't take into account the certain body forms that their characters or actors have, but he's really interested in showcasing what fits their body."
Tazewell was quoted in multiple interviews as creating a rule for the relationship between the actor and costumes in "Hamilton," saying "period from the neck down, modern from the neck up." In "Hamilton," the cast members wear their natural hair rather than wearing wigs. However, the approach is much more than simply an aesthetic choice, Tazewell said.
"It's acknowledging who the actor is and what their look is and how the appropriateness of that actor playing this specific character allows a blend, and I think that's really important, that the person playing the character really becomes the character," Tazewell said. "Because of how the show is written and the sound of the music, it was very important to have it feel contemporary as well as representing this period story about this historic man."
Although Tazewell is often tapped to design elaborate productions on large budgets, it's his minimalistic work on tighter budgets that students can especially learn from, said costume design professor Chrisi Karvonides-Dushenko. For example, although "Hamilton" is now a hit musical, it first started off as a small, off-Broadway musical with a smaller budget. Tazewell was able to use streamlined silhouettes to evoke the time period in a simple, yet beautiful way, she said.
"(Tazewell) will find ways and solutions for how to create costumes for a project that is timeless and simple and yet still highly sophisticated and it tells the story," Karvonides-Dushenko said. "And many, many theaters are looking for solutions with that aesthetic sensibility, which (Tazewell) has mastered and that would be an incredible source of inspiration for our students."
Tazewell said students will work with many people throughout their careers and that hearing the experiences of many different people will help them discover their path through design. He said he hopes that he can help students figure out how to create a place for themselves within the industry, he said.
"Know why you're doing it, really come to terms with why you love to design for theater or film because until you do that, I don't know that you can do your best work," Tazewell said. "I have to have a passion for the work I do or I'm not able to deliver the best that I can do … and that passion helps you get through rocky times."