Benny Goodman tribute concert celebrates racial integration, evolution of jazz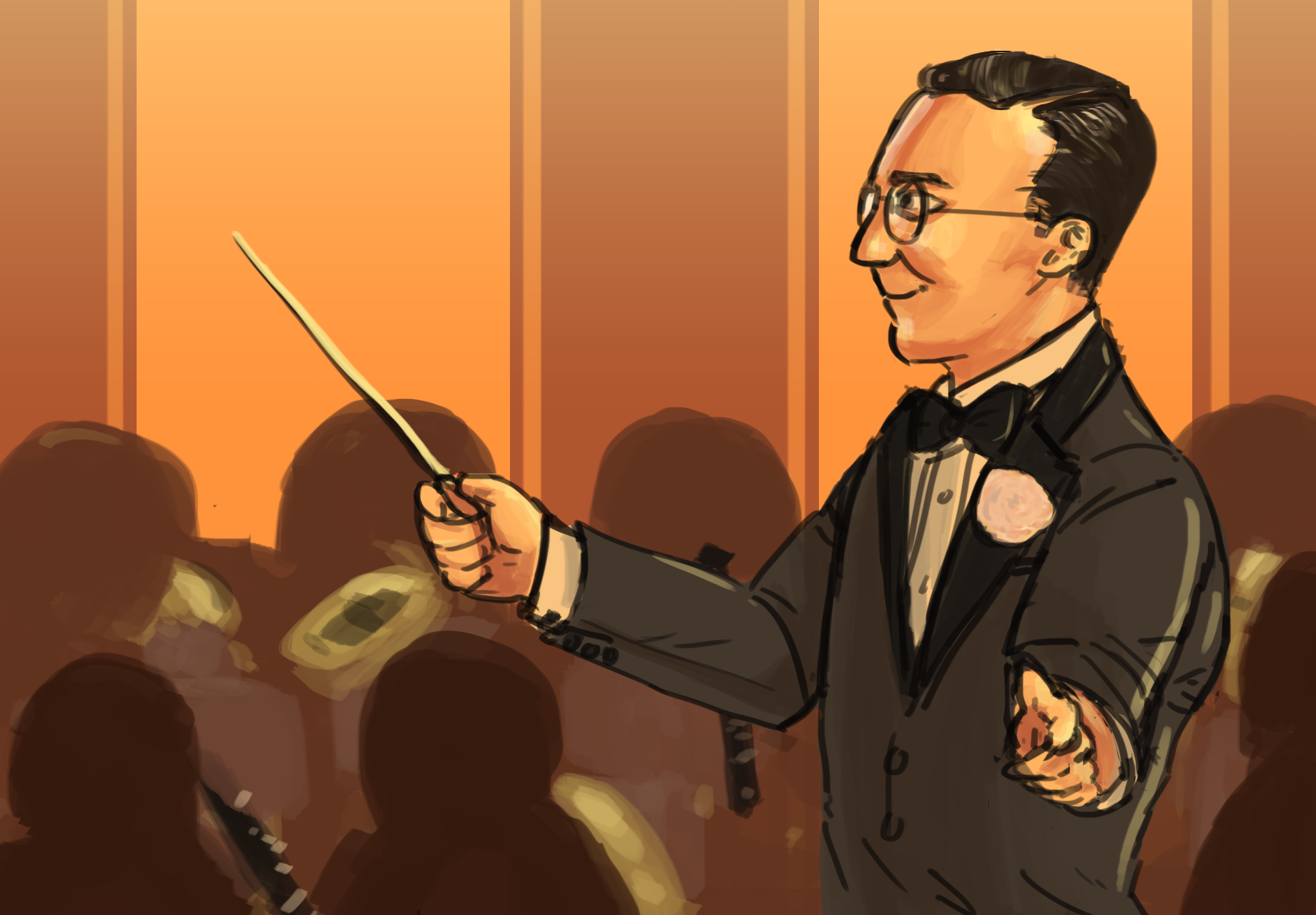 (Thomas Tran/Daily Bruin)
Benny Goodman: Ahead of His Time
Sinai Temple
May 30
Free
Lorry Black first fell in love with Benny Goodman's album "The Famous 1938 Carnegie Hall Jazz Concert" at band camp when he was just 14 years old.
Sixteen years later, Black, the associate director of the Lowell Milken Fund for American Jewish Music at UCLA, organized a tribute concert entitled "Benny Goodman: Ahead of His Time" with clarinetist Ken Peplowski to celebrate the 80th anniversary of Goodman's renowned concert. The program, which will take place Wednesday in the Sinai Temple, will feature the UCLA Jazz Orchestra, as well as an alumni ensemble from the Thelonious Monk Institute of Jazz. Black said he hopes the event imparts a nuanced understanding of Goodman's seismic impact on the world of jazz, which was kickstarted by his choice to perform with a racially integrated band at Carnegie Hall in 1938.
"The 1938 concert was a pivotal point in music history in that it was the first time anyone brought any form of jazz onto a premier classical concert hall," Black said. "On top of that, (Goodman) went on stage with African-American musicians … and incorporated their sound into what he was doing musically."
Charley Harrison, the director of the UCLA Jazz Orchestra, said Goodman is hailed as one of the early champions of integrated jazz ensembles. In the 1930s, Harrison said, club owners had to be conscious of the general public's attitude toward race and only employed all-black or all-white bands without any interracial mixing. Goodman used his popularity and fanbase to fight against the notion of racial segregation in music, Harrison said.
"When I was growing up in the '70s and '80s, no one really batted an eye at an integrated band," Harrison said. "I can thank (Goodman) for the fact that I didn't have to think of the integration of musical groups as something noteworthy."
Goodman's dedication to jazz's racial integration came in part from his Jewish upbringing, Black said. Goodman got his first clarinet from his synagogue, and his clarinet teacher taught both African-American and Jewish students in Chicago. Black said Goodman took lessons from the synagogue, in which themes of argumentation, reinterpretation and reinvention were emphasized throughout religious texts such as the Talmud, which reads as an argument between two people about Jewish law. Black said Goodman utilized the concept of looking at something old and reinterpreting it in his music.
To honor Goodman's legacy, Black said the event will feature both original pieces and new arrangements of tunes from the 1938 performance. Peplowski, a clarinet soloist who played in the last iteration of Goodman's big band in 1985, will also perform. Harrison said he had his students watch clips from the Carnegie Hall performance to help them better understand the older generation of jazz.
"The music played in (Goodman's) 1938 concert … is something we should view as being earlier in the evolution of the art form of jazz," Harrison said. "Rather than think of it as old or something that should be left in the past, it should be something that's still regarded as part of the foundation of what we've built on today."
Amanda Albini, a fourth-year ethnomusicology student and the drummer in the UCLA Jazz Orchestra, said jazz music today is often more laid-back, meaning musicians play their notes at the last possible minute within the tempo, which allows listeners to relax into the music. In Goodman's era, Albini said, musicians played more on top of the beat, which pushed the music and the beat forward more quickly.
Albini said she focused on emulating the earlier style of jazz to make the performance as authentic as possible. In preparation, she said she watched footage of Gene Krupa – Goodman's drummer, who improvised more than most people did during that time period – and utilized smaller fills, which are breaks in the music where the drummer stops keeping time.
"For some of my parts, I don't even have music, and the paper just says: 'Play 31 bars,'" Albini said. "In those cases, I go off of the recordings and use them to fill out the music."
Jade Elliott, a fourth-year ethnomusicology student and alto saxophone player in the UCLA Jazz Orchestra, said she also tries to incorporate aspects of the 1938 concert into her performance. She said the Carnegie Hall performance featured a clarinet with a smooth, warm tone that highlighted the bass frequencies, which she hopes to recreate with her saxophone.
Elliott said she is most looking forward to playing the iconic tune "Sing, Sing, Sing" because of its upbeat tempo and various melodic lines that trade throughout the piece. For songs like "Sing, Sing, Sing," the members of the jazz orchestra transcribed specific riffs from the original musicians' solos to honor the 1938 performance, Elliott said.
"Whenever I play, I try to pay respect to the musicians who formulated the music," Elliott said.
Although the jazz of the 1930s differs greatly from the prominent styles of jazz today, Black said people can still go to any jazz club and hear versions of signature tunes such as "Stompin' at the Savoy" and "Bei Mir Bist Du Schoen." The Big Band era, in which jazz was dominated by ensembles made up of around 17 or 18 musicians, was one of the first very impactful jazz movements in the United States and Goodman's role as a musical innovator during this era is still influencing jazz today, Black said.
"These tunes still live … and musicians haven't stopped integrating other people's music and sound into what they do," Black said. "The idea of fusing cultures is the very foundation of what jazz is today."