The Quad: Different styles of ramen and where to find them in Los Angeles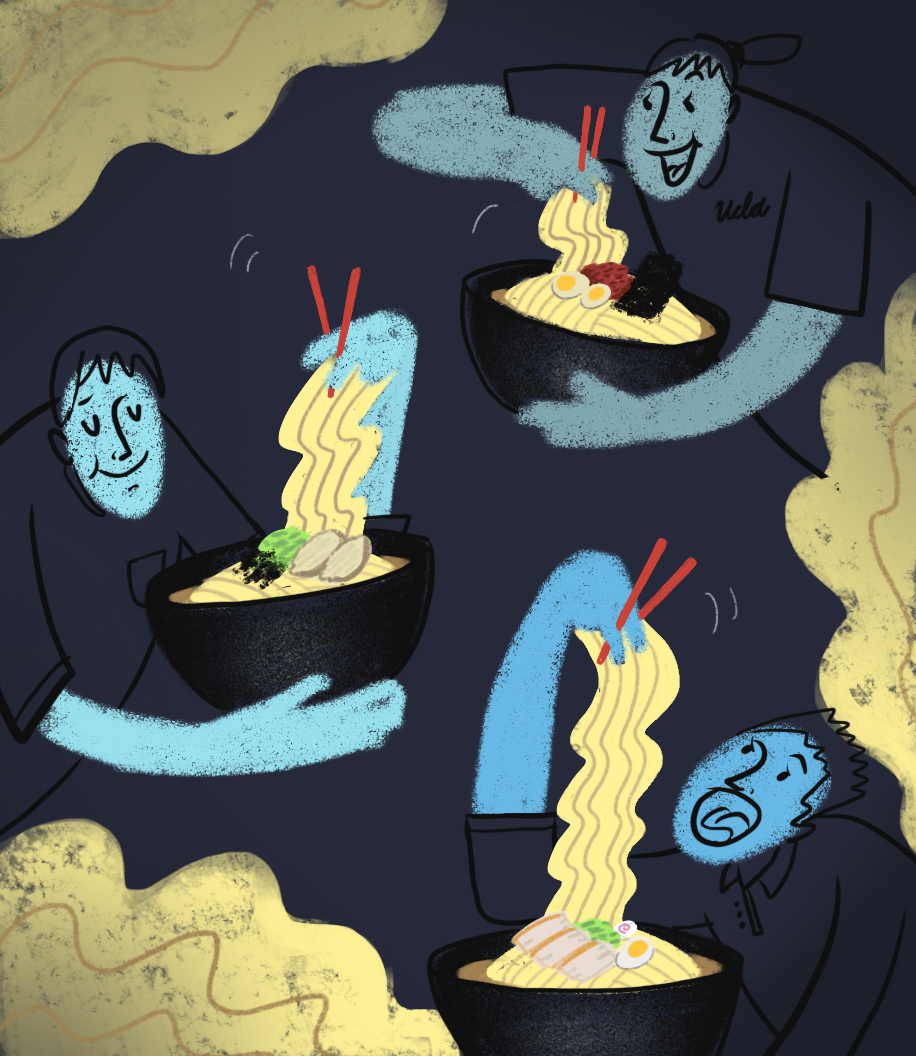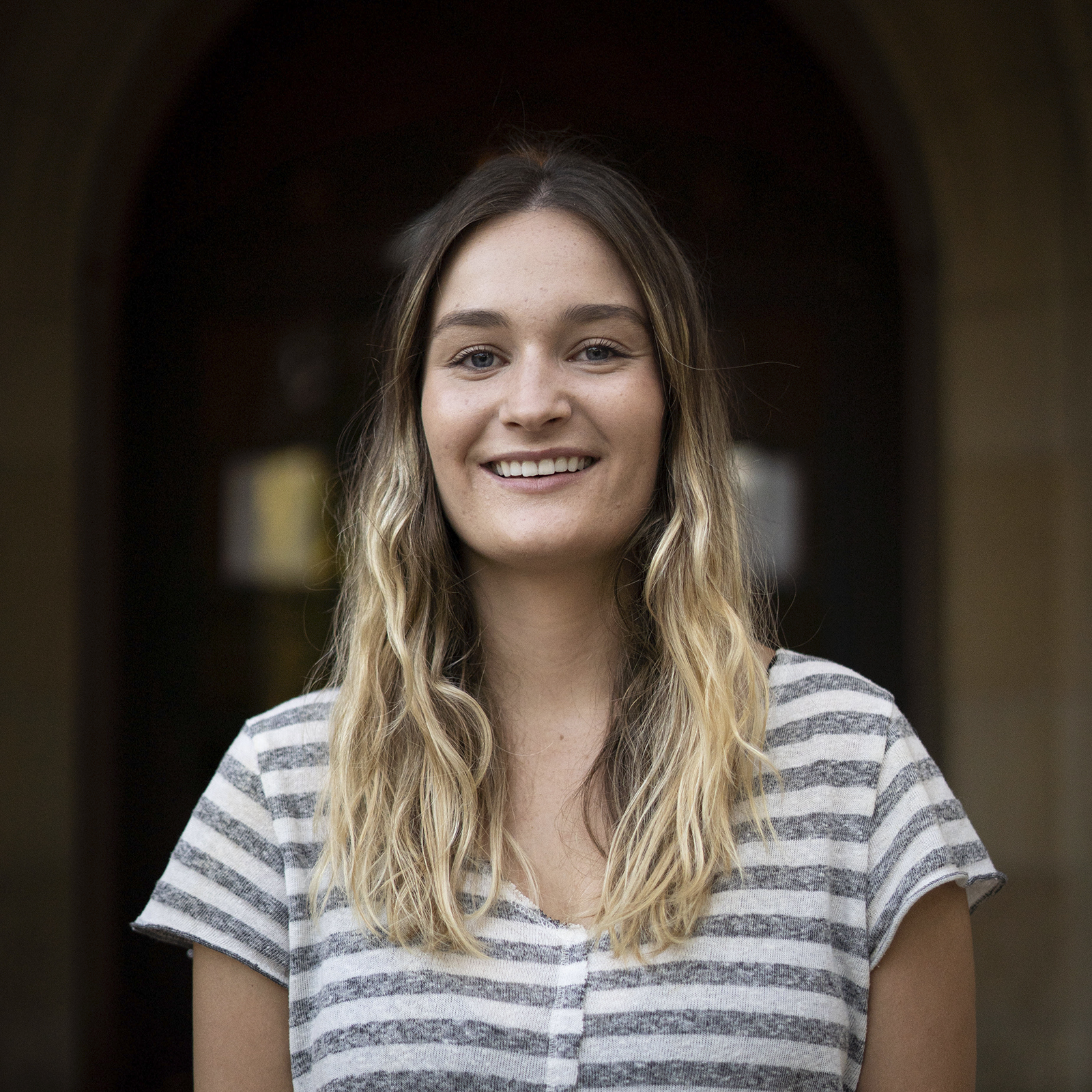 What's more comforting than the warm, umami flavor of an artfully decorated bowl of ramen? Ramen is a staple dish that has traveled from Japan to the dorm rooms of college students across the United States – but dorm room ramen is far from the end-all-be-all to the iconic dish.
Ramen's history is more complicated than the mess of noodles swimming around in your bowl, but many agree that the soup was first created in 1910 when two Chinese cooks in a Tokyo restaurant created a dish that consisted of noodles and a broth, which they termed shina soba. After World War II and the defeat of Japan, shina soba was renamed chuka soba due to controversial connotations of "shina," the word used for China when Japan was an imperialistic force.
Eventually, commercialized ramen broke into the market when an entrepreneur named Momofuku Ando created a pressed and dehydrated version of the noodles, which could then be mass produced and sold as the ubiquitous packets we can immediately spot in the grocery store today.
There are four styles of ramen flavoring – shio, shoyu, miso and tonkotsu. Shio means salt and is traditional ramen flavoring. The salt doesn't alter the color, so shio ramen is usually lightly colored. Shoyu uses flavoring from fermented soybeans, adding a salty flavor. It's darker colored and sweeter than shio broth. Miso ramen is distinctly opaque because it's flavored with miso paste, which gives it a more robust flavor than shio or shoyu. Tonkotsu is basically pork flavoring – it's made by boiling ground-up pork bones for 12 to 15 hours (or longer!) until the soup stock is gelatinous. Because of the fact that the bones are steeped for so long, the result is a flavorful white broth that has a very distinct pork flavor.
Los Angeles as a whole is a hotspot for the delicious noodles. Many storefronts are clustered around Sawtelle Boulevard, which makes them easily accessible to UCLA students. I embarked on a quest to find some of the most satisfying, delicious noodles in town.
E.A.K Ramen – 7455 Melrose Ave. West Hollywood, CA 90046
E.A.K. Ramen was the first location of the restaurant opened in the United States after achieving major success in Japan, which already has about 400 established locations. It specializes in lekei, a style of ramen that blends two different styles of ramen – Tonkotsu from the West (Kyushu) and the Shoyu style from the East (Tokyo). The broth ends up being a beautiful mixture of pork and chicken with toppings that include spinach versus green onion and much thicker noodles than usual.
Jinya Ramen Bar – 5168 Wilshire Blvd. Los Angeles, CA 90036
Jinya Ramen Bar founder Tomonori Takahashi arrived in the United States from Tokyo in 2010 and found he couldn't enjoy traditional ramen unless he made it himself. Takahashi set up a Los Angeles location to continue his family's legacy and bring delectable ramen to the United States. Jinya uses FUJI water, which is 99.9 percent free from impurities, to curate the restaurant's rich, homemade broth. Jinya's perfectly balanced broth, accompanied by homemade noodles, includes delicious classics such as succulent pork chasu, fresh garlic and seasoned poached eggs. Jinya serves up 14 different types of ramen, including vegan ramen and a bowl sporting a lobster head casually hanging off the side.
Santouka Ramen – 3760 S Centinela Ave. Los Angeles, CA 90066
Santouka Ramen's founder Hitoshi Hatanaka said to his family, "I'm going to make delicious ramen" and he did. His shio ramen is unique in that he serves a tiny, pickled plum atop the noodles and broth. The beginning of the restaurant was simple: It had nine seats and served one type of ramen, shio ramen, at its location in Asahikawa, Hokkaido, Japan's second-largest island. The menu consists of classics such as shio, shoyu, miso and spicy miso ramen, along with char sui (roasted pork) ramen and tokusen toroniku ramen, which comes with a plate of pork cheek meat and toppings.
Tentenyu Ramen – 2012 Sawtelle Blvd. Los Angeles, CA 90025
Tentenyu Ramen is a Kyoto-based chain that specializes in lighter ramen featuring a chicken broth base instead of a pork broth base. In 1976, the mother and sister owners of a food stall named Manraiken were told by the city of Kyoto to open a restaurant instead of operating a food stall. The owners couldn't afford to change the restaurant name from Tentenyu to Manraiken, so the name remained Tentenyu. Tentenyu offers vegetarian and tsukemen ramen options, as well as a multitude of sides like butter corn and chicken karaage.
Ramen Hood – 317 S Broadway, Los Angeles, CA 90013
Ramen Hood, the brainchild of Top Chef winner Ilan Hall, is the perfect addition to the Los Angeles ramen scene with its innovative vegan menu. The restaurant's creamy broth is made from a less common ingredient in the ramen world – sunflower seeds. Ramen Hood simmers kelp and shiitake mushrooms to extract the prized umami flavor and adds white miso and roasted sunflower seeds. The ingredients are thrown in the pressure cooker to extract flavors from the sunflower seeds, eventually creating a creamy white base that looks almost exactly like meat-based broths. Even the egg is vegan: Ramen Hood ingeniously made the egg "white" from soy and the "yolk" from an amalgamation of nutritional yeast, salt and sodium alginate, used as a thickening and emulsifying agent.
Wright is a Daily Bruin senior staffer. Wright was the Quad editor during the 2019-2020 school year and assistant Quad editor during the 2018-2019 school year. She is a fourth-year communication and global studies student trying to cut down on her caffeine addiction.
Wright is a Daily Bruin senior staffer. Wright was the Quad editor during the 2019-2020 school year and assistant Quad editor during the 2018-2019 school year. She is a fourth-year communication and global studies student trying to cut down on her caffeine addiction.