Erin Nguyen: Sexual violence must be mitigated by addressing rape culture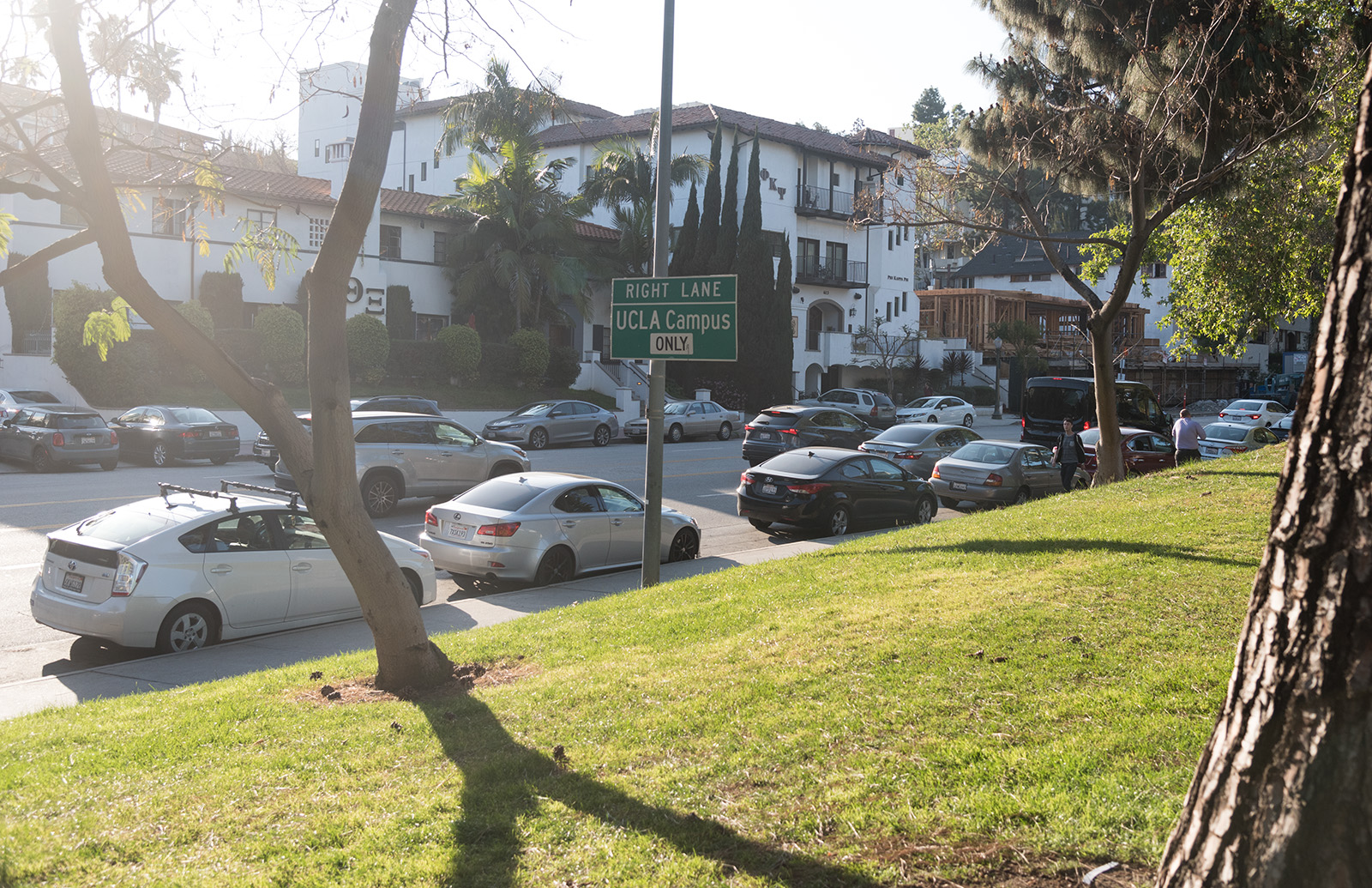 UCLA has in place mandatory sexual assault prevention and awareness training for Greek life members and athletes. However, it's questionable whether this training has actually worked. (Daniel Leibowitz/Daily Bruin staff)
The #MeToo campaign is a visible depiction of how prevalent sexual harassment and sexual violence are in society. Those two words broke the silence surrounding sexual violence, with more than 12 million participants sharing the hashtag within 24 hours of it becoming viral in October.
For those of you who think the movement does not pertain to you, I have three words: it's you too.
#MeToo isn't just a women's problem; it's a cultural one. Numerous sociologists have proven that sexual violence doesn't simply come from sexual impulses. Rather, the underlying cause is rape culture, or cultural practices such as sexist jokes, music or other forms of communication that make violence against women and sexual coercion seem normal.
College-aged individuals are at an elevated risk of experiencing sexual violence. Alcohol-fueled back-to-school parties, freedom from parental monitoring and an atmosphere that celebrates macho and athletic bravado are all factors that explain why more than half of sexual assaults on college campuses happen during the first six weeks of fall classes, a span of time referred to as the "red zone."
UCLA, despite its comprehensive efforts to eliminate sexual misconduct on campus, has its fair share of sexual violence and harassment.
UCLA's Interfraternity Council has investigated several allegations of sexual violence over the past few years. Just last quarter, IFC unanimously voted to ban alcohol from fraternity parties following sexual assault allegations against a fraternity member. The council eventually lifted the alcohol ban and required all frats to have security guards and bartenders at every registered event.
IFC's changes are part of many UC efforts to limit sexual violence on campus. As of 2016, the UC requires all incoming students to complete an hour-long online module, Think About It, which covers topics such as consent, partying and sexual violence. UCLA also implemented mandatory sexual assault prevention and awareness training to targeted groups such as Greek life and athletes.
Mandatory training and security guards can decrease instances of sexual assault, but are a reaction to sexual violence and harassment on campus, not a preventative effort to address the overarching issue of rape culture. The focus of training should be on long-term, active participation in combating rape culture, rather than lecturing students about things they have been repeatedly told.
While the security guards and bartenders are effective in regulating parties, mandatory trainings are ineffective, said Adrian Vasquez, a fourth-year psychology student and Delta Sigma Phi member.
"The training was basically like 'Think About It' all over again," Vasquez said. "(Much) like how people didn't take 'Think About It' seriously, people didn't take the trainings seriously."
Vasquez added he thinks fraternity members should be encouraged to speak up against sexual misconduct and encourage safe drinking, rather than undergo more mandated training.
"Everyone gets these trainings at UCLA, but the fact that we even have to repeat things you'd expect to be common sense … is ridiculous," he said.
Of course, not every fraternity member is misogynistic, but they are three times more likely to commit sexual assault than other college men, according to a University of Oklahoma study, which found that fraternities foster attitudes that permit sexual coercion. Fraternities also inevitably have large control over campus social life: They can provide alcohol, host parties and choose who can participate based on any criteria they wish. With sororities prohibited from serving alcohol and underage college students lacking access to alcohol, students must abide by the social rules fraternities set.
But alcohol is only a subset of the problem.
"(The new IFC rules and mandatory trainings) are responses that indicate concern with the legal ramifications of sexual assault, but don't address the broader issue of rape culture," said Susila Gurusami, a former postdoctoral fellow in sociology who served on UCLA's Student Conduct Committee, which oversees student disciplinary action.
The new rules displace the responsibility of shifting campus culture by blaming it on alcohol, Gurusami added. She said she thinks some immediate changes might include educating students about bystander interventions if they recognize harmful situations and educating students about the histories of gendered and racialized violence that manifest in social institutions like fraternities can better help shape UCLA's collective social ethic.
Similarly, the Centers for Disease Control and Prevention demonstrated that empowering women on campus, promoting social norms to protect against violence and supporting survivors has a notable impact on sexual violence prevention.
The focus of training for targeted student groups must be shifted away from legal jargon and punishments, and toward fostering behavior that challenges rape culture. This can be easily done by growing existing programs such as the Violence Intervention and Prevention Program, which encourages its 60 members in Greek life to partner with CARE to plan workshops regarding sexual violence prevention for their chapters.
While it may not seem like the university's job to police party culture, these learned exclusionary behaviors don't suddenly go away after graduation. Many fraternity members eventually enter male-dominated fields and retain the habits they picked up in college. Many frat boys, for example, slide into the "boys' club" in Wall Street and receive special treatment via their connections in Greek life – a process coined the "fraternity pipeline."
Other fraternity alumni have ended up in Silicon Valley. The founder of Tinder, for example, resigned following a sexual harassment lawsuit from Tinder's vice president of marketing. Evan Spiegel, the CEO of Snapchat's parent company Snap, issued a public apology after leaked emails detailed how he would coerce sorority members to have sex with him and how he drunkenly peed on a woman.
From universities to Silicon Valley to Hollywood, rape culture has manifested for long enough. It's time we stop bandaging the problem – we need to deal with the corrosive culture head-on. Time's up.