Alum's esports company boasts top-ranked teams, aims for global reach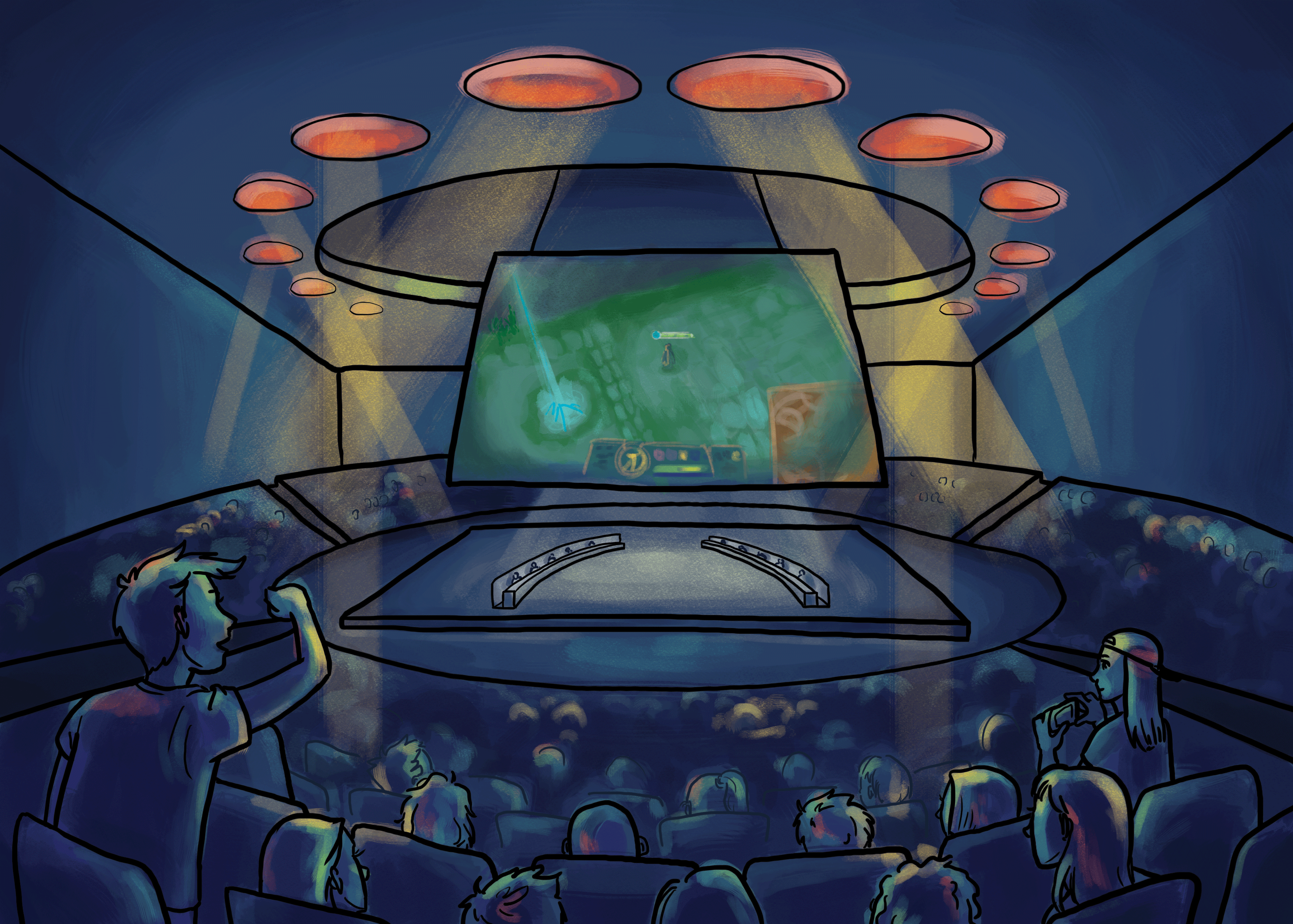 March 19, 2018 12:24 a.m.
Esports is changing the game.
Instead of running across open fields, esports competitors tap computer keys and video game controllers to traverse virtual battlefields and conquer enemy bases.
To capitalize on the growing trend of esports, alumnus Kent Wakeford and his business partner Kevin Chou founded Korea + Silicon Valley in 2017, a company that owns and manages professional video gaming teams. The company has rights to top-ranking esports teams, including those for "League of Legends," "Heroes of the Storm" and "PlayerUnknown's Battlegrounds."
In July, Wakeford and Chou also bought the franchise rights to Seoul Dynasty, the South Korean team in Blizzard Entertainment's Overwatch League, which is currently in the middle of its debut season. Wakeford said they invested in esports because they anticipate significant global growth in light of the the industry's recent burgeoning popularity.
The pair has previously taken interest in what Wakeford calls disruptive platforms – newly introduced technology and media that change entire industries. Esports is the new disruptive platform for gaming as it has garnered increased viewership, infrastructure funding from video game companies and broader funding from broadcast companies, he said.
Over the past decade, the rise of streaming services like Twitch and the "Let's Play" YouTube genre allowed users to record and upload videos of themselves gaming, which has helped popularize video games as a spectator sport. A "League of Legends" tournament in 2017 held in a Chinese stadium attracted 40,000 live spectators and 60 million digital viewers – a higher viewership level than any American sporting event except the Super Bowl.
"This was an eye-opener for us because when there is a giant audience behind anything, whether it's a platform or a type of content, it means that there's the opportunity there for people to provide value to those fans and viewers," Wakeford said.
Wakeford said KSV tries especially hard to foster a connection between players and fans. By capitalizing on the excitement each player garners among viewers, the company turns each player into a celebrity by emphasizing social media followings and hosting large scale events surrounding the players. For example, it threw a send-off party for Seoul Dynasty in a hotel in Seoul, South Korea, and the 1,500 spots sold out online in 60 seconds.
"Computers are everywhere and people have access to the league or esports really easily now, and that's what makes esports grow in popularity," said player Moon Gi-do, who goes by the username "gido."
His teammate, Koo Jae-mo, who goes by the username "xepheR," said the popularity of video game competitions like the Overwatch League can also be attributed to the constantly changing games themselves. In "Overwatch" and "League of Legends," developers will oftentimes update existing or introduce new characters to the games.
"There will be updates to the games, and I think this will eventually increase interests," Koo said.
Moon and Koo, two members of Seoul Dynasty, both play the flex position, meaning they switch out their characters and strategies based on the situation. Because their team roster includes 12 players while "Overwatch" only allows six players from each team in each match, the two learn the characteristics of several fighters to complement whichever of their teammates is currently playing.
Wakeford said KSV aims to become a global company that represents its teams' home countries. They drafted players exclusively from Korea for the Seoul Dynasty roster so that Korean viewers could identify with their team.
"We're a big believer in the talent of South Korean and Asian esports players, and we're really focused on bringing those players to a global stage," Wakeford said.
The deliberate drafting also had positive effects on the success of the team. Koo said he used to play on a team with players who did not speak Korean, which often led to difficulties communicating with his teammates. Now, in Seoul Dynasty, he interacts with players, coaches and staff members who are all Korean.
"Communicationwise it's easier and lifestylewise it's also a lot easier, and that's my favorite part of being on the team," he said.
Seoul Dynasty is currently ranked third in the Overwatch League, with high prospects to enter the playoffs postseason this summer. Wakeford said he and KSV eSports have high hopes for the future of Seoul Dynasty, the Overwatch League, and esports as a growing industry.
"It's been an absolute blast and a dream opportunity to be able to own sports teams in what I believe will become one of the dominant sports around the world," Wakeford said.