Album review: 'American Utopia'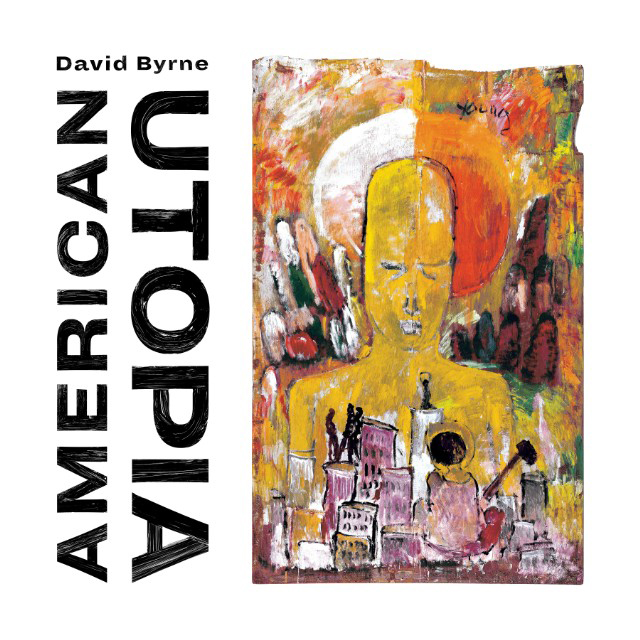 (Courtesy of Nonesuch Records)
"American Utopia"
David Byrne
Released March 9, 2018
Nonesuch Records Inc.
David Byrne's "American Utopia" keeps listeners on their toes right from the first minute of the album.
Wistful piano melodies begin the first song before delving into hard industrial beats, giving listeners a taste of how Byrne turns musical norms on their heads throughout the album.
Byrne has a way of absorbing the cultural aspects of his society and synthesizing them into his distinct style. On "American Utopia," Byrne's first solo album in 14 years, he takes fragments of different musical styles and parts of modern-day culture to create a lively presentation of life in the 21st century.
From his days as the Talking Heads frontman to his roller coaster of a solo career, Byrne has always balanced his expansive point of view with a more relaxed and engaging musical instrumentation. "American Utopia" is no exception.
The album features a combination of musical styles including Caribbean and synth endeavors, Dr. Seuss-esque lyrics and abstract spins on familiar topics, such as shootings and the circle of life, to create a groovy yet disorienting musical experience. The album began with tracks from Byrne's longtime friend Brian Eno and soon grew to include a wide variety of musicians, resulting in Byrne's multifaceted approach to viewing the ever-changing modern era.
The result of the collaborative effort is a musically diverse sound that backs Byrne's quirky yet jarringly substantial lyrics, leading listeners down a winding path throughout the whole album. While it might throw some people off at first, it ultimately creates a listening experience not found in most current albums.
The album's third song, "Every Day Is a Miracle," emphasizes Byrne's collaborative musical approach. He imagines the world from a chicken's point of view before taking the perspective of a wide variety of objects, all through abstract and unexpected lyrics such as, "The mind is a soft-boiled potato / a jewel in a chocolate shell." The song's lyrics complement the upbeat tempo of the chorus, in which Byrne asks the listeners to all love one another.
The album's lead single "Everybody's Coming To My House" fully encapsulates the album's essence, thanks to its lively musical sources and Byrne's signature smooth, yet strained, crooning. An upbeat and meticulous drumbeat pounds alongside precise synth sounds and guitar chords while Byrne sings about how he's never going to be alone when everybody comes to his house.
The song's beat is infectious and winding, guiding it smoothly as Byrne chants, "We're only tourists in this life," capturing the feeling of moving and coming together, in true Byrne fashion.
However, not all of the songs are so upbeat. The song "Bullet" takes the point of view of a bullet passing through people, using haunting lyrics as well as synth-laden background sounds to contrast with the heavy subject material. The abstract nature of the concept brings forth a point of view never considered or talked about, resulting in a slightly disorienting but enticing song.
However, Byrne's integrative approach to music and the excessive abstraction in his lyrics and musical style does weigh down certain songs. "This Is That" draws listeners in with its atmospheric synths in the beginning, but ends up falling a bit flat, as the song itself is not particularly energetic. The lyrics mirror the song's energy by constantly repeating "this" and "that," which eventually muddles with itself, losing the listener to a dull progression.
Nevertheless, it is important to keep in mind that "American Utopia" asks listeners to question the world from Byrne's point of view – in which ideas and sounds move freely, without adhering to the norm.
"American Utopia" brings the listener on a winding journey filled with punchy, infectious musical grooves and offbeat lyrics. Byrne has breathed fresh life into an already evolving musical era, creating an album unlike any other.