Movie review: 'Black Panther'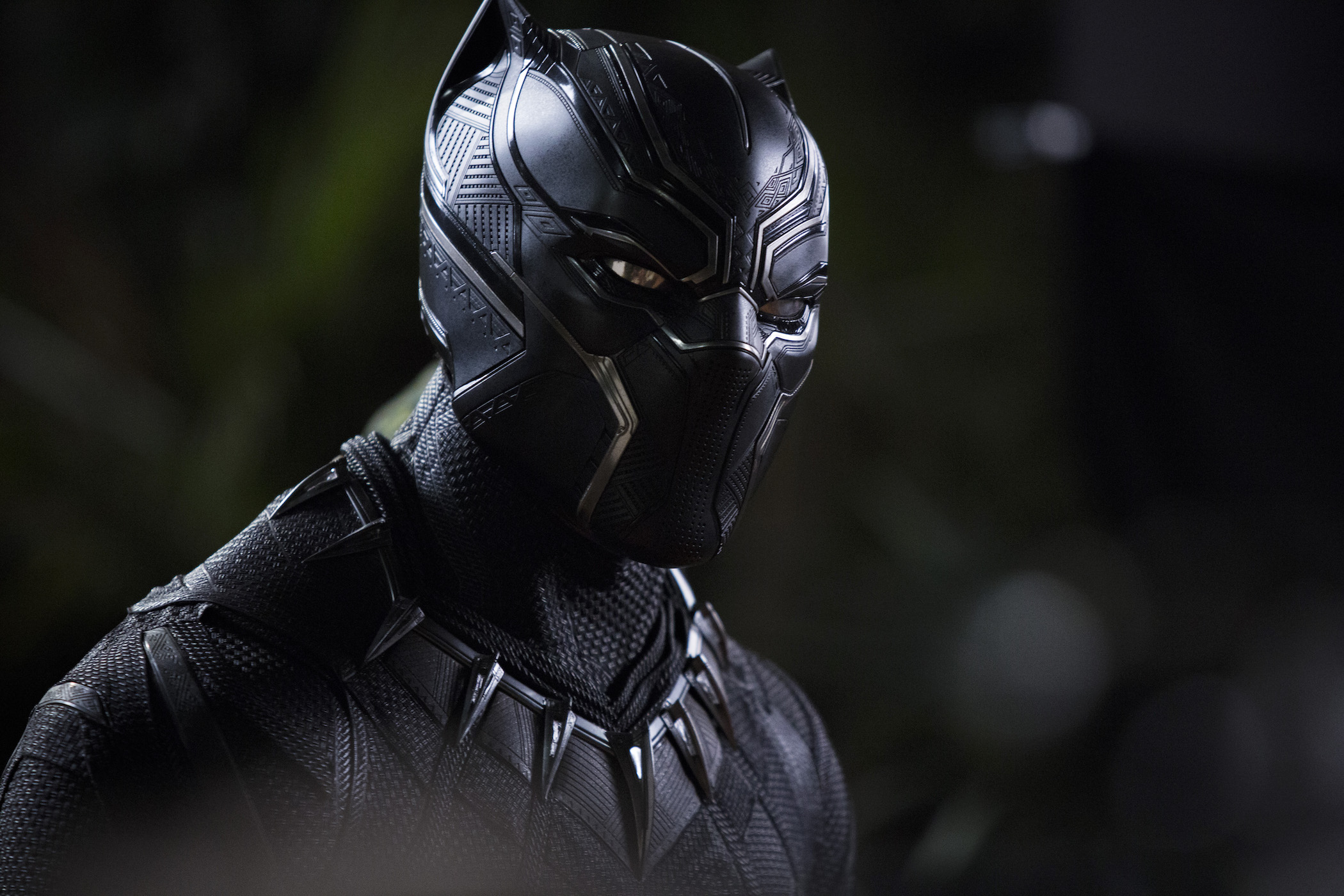 (Courtesy of Walt Disney Pictures)
"Black Panther"
Directed by Ryan Coogler
Walt Disney Studios
Feb. 16
World-changing technology meets rural grasslands in Marvel's latest venture.
"Black Panther," the sixth film in Phase Three of the Marvel Cinematic Universe, follows T'Challa (Chadwick Boseman) after he becomes king of Wakanda. In addition to his royal transition, T'Challa must defeat the unscrupulous smuggler Ulysses Klaue (Andy Serkis) and lethal criminal Erik Killmonger (Michael B. Jordan), who steal an ancient vibranium artifact from a British museum. In an attempt to prevent the outside world from discovering Wakanda's limitless supply of vibranium, T'Challa embarks on an international chase to stop them with his superhuman abilities as the Black Panther.
Most of the film is based in Wakanda, T'Challa's home country, which is more technologically advanced than any other nation in the world. However, the prosperous country remains hidden under the guise of a third-world pastoral society to uphold its peace and prevent the world from accessing its vibranium, which can be used for destructive purposes. Wakanda's skyline includes both modern skyscrapers and wide grasslands, beautifully contrasting its futuristic infrastructure with its rural roots and colorful customs.
The coronation ceremony scene, in particular, succeeds in encapsulating the country's identities. The four existing tribes in the Wakandan empire gather around a scenic waterfall ledge to watch T'Challa engage in ritual combat with M'Baku, the leader of a hostile tribe, before he can emerge victorious and claim the throne. The scene also exhibits T'Challa's strength – though he must relinquish his Black Panther powers for the ritual, he demonstrates that his abilities extend far beyond his suit.
Boseman's performance is perhaps one of the most endearing aspects of the film. His poise and controlled speech infuse T'Challa with an air of dignity, power and grace, but he also humanizes the character with delicate and humorous moments, such as his awkward demeanor around his love interest. With his painful past and sensitive judgement as a ruler, the Black Panther becomes a protagonist viewers can not only side with, but also become deeply attached to.
Supporting characters also fortify the film with standout performances. Forest Whitaker exudes authority and compassion as the elderly statesman Zuri, a father figure for T'Challa. Meanwhile, Letitia Wright plays Shuri, T'Challa's defiant little sister who never hesitates in delivering a wisecrack or flipping her brother off, even when her actions are looked down upon by her royal mother.
Shuri, however, is far more than comic relief – she is an important asset both to her family and to Wakanda. In her lab, she creates futuristic inventions from vibranium, including a new Black Panther suit that absorbs kinetic energy and redistributes it to T'Challa's advantage. While T'Challa travels extensively for his missions, Shuri remains in Wakanda. Yet, her work from the sidelines becomes increasingly significant as her nation's integrity is challenged.
Midway through the film, T'Challa learns a troubling truth about his past that changes the way he perceives his kingdom's struggles. As he confronts the ensuing emotional turmoil, he also begins to question his own morals and what it means to be a good king. In doing so, he is brought closer to the central question of the film – should Wakanda remain in hidden isolation to protect itself, or share its resources to uplift oppressed black communities elsewhere in the world?
The film takes on political meanings, but does so gracefully. The systemic oppression of black communities in the outside world is acknowledged frequently. Killmonger, who grew up without a father in a low-income and predominantly black neighborhood, tries to harness Wakanda's resources to avenge the injustices inflicted on his people by their white oppressors. However, T'Challa's belief in peace prevents him from supporting Killmonger's vision – he doesn't think Wakanda should use violence against other races to help the black community. With this core conflict, the film delivers themes of equality, and posits that the empowerment of one community shouldn't come at the expense of another.
With a cleverly constructed fictitious culture and an emotionally nuanced king, Wakanda establishes itself as a force to be reckoned with, and audiences can look forward to its people's role in the upcoming "Avengers" film. After a year of many superhero blockbusters, "Black Panther," accompanied by its Kendrick Lamar soundtrack and heartwarming post-credits scene, emerges as what may be Marvel's most phenomenal film of Phase Three – or perhaps ever.
Devjani is the top editor of the Arts and Entertainment section. She was previously the assistant editor for the Theater Film and Television beat.
Devjani is the top editor of the Arts and Entertainment section. She was previously the assistant editor for the Theater Film and Television beat.