Q&A: UCLA Extension alum talks journey to becoming Hollywood screenwriter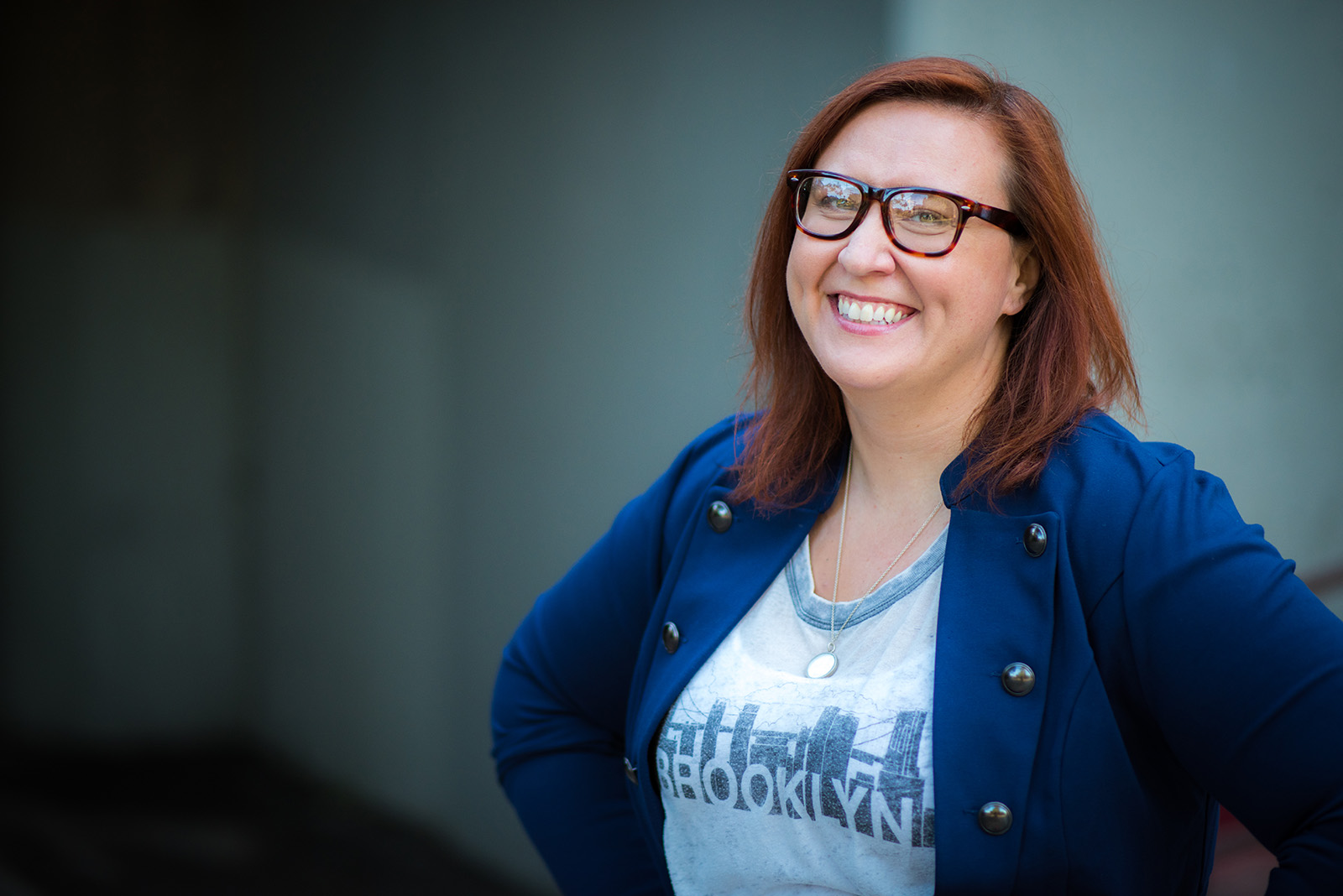 Dorothy Blyskal, a UCLA Extension alumna, is the screenwriter for Clint Eastwood's upcoming film, "The 15:17 to Paris." Blyskal first began her film career as a production assistant on Eastwood's 2016 film "Sully." (Photo courtesy of Kevin Kielty)
Dorothy Blyskal's first job in the film industry was working as a production assistant on Clint Eastwood's 2016 film "Sully."
Now, the UCLA Extension alumna is the screenwriter for Eastwood's latest film, "The 15:17 to Paris," which will be in wide release Friday.
On Blyskal's last job as a production secretary for reshoots of "Logan," one of the producers approached her about writing "The 15:17 to Paris" – her first major writing credit. Blyskal accepted, and began adapting the script from the book "The 15:17 to Paris: The True Story of a Terrorist, a Train, and Three American Heroes." The film tells the true story of three American soldiers – played by the actual soldiers that the story is based on – who helped stop a 2015 attack on a Paris-bound train.
The Daily Bruin's Olivia Mazzucato spoke to Blyskal about her jump from PA to screenwriter, her approach to turning historical events into a screenplay and her advice for aspiring writers.
Daily Bruin: What was your process and approach for this script?
Dorothy Blyskal: This project was a little different from others because it was an adaptation of a book, and I had never ever done that before … I said to myself, 'As a moviegoer, I would rather watch this in chronological order.' So that was when I went through the book again, and I sort of numbered all the themes and put them in chronological order, so I could basically understand how the timeline for the story works.
And then as soon as I did that, and I had a good view of what the timeline was like, chronologically speaking, I realized what was important to me … as a moviegoer was to meet the people whose lives were saved by this event, see their stories, see how they saw it from their perspective. So I sprinkled in scenes from the perspectives of the people whose lives were saved. … Then, once I had the scenes numbered, I literally sat down and just sort of translated it from book to screen with the mind of what works on a screen, and then just sort of sorted out what wouldn't work on screen.
Daily Bruin: What were some of those changes you made during the translation process?
Dorothy Blyskal: I can specifically think of a scene – it was a birthday party, I think of (one of the soldiers) … I responded to it emotionally, and I was like, 'Oh, I really love this scene.' So I started writing it out and putting it in (the script) and I was like, 'You know, this scene is not necessary to the plot so I can't put it in,' … especially when you end up with 130 pages, so I sort of just stopped writing it. But it was stuff like that, where they had some really emotional scenes in the book that I responded to but I just don't have enough pages.
Daily Bruin: Was it an interesting experience to meet people that were, for a period of time, just characters that you were working with?
Dorothy Blyskal: Yeah, definitely. Especially because I had written about their stories from childhood to adulthood, so I felt like I did have a really intimate view of their lives. And then because I had had such a serious view of them while I was writing it, I totally anticipated that they would be completely serious themselves. But all three of them are like the biggest jokesters you'll ever meet. They don't take anything seriously, even when they describe the situation.
Daily Bruin: How do you see your career moving forward?
Dorothy Blyskal: I see a super eclectic career. Because when people ask what I want to work on, I can't even narrow it down. It's sort of kind of all over the map. So for the future, I see an eclectic career. I definitely don't see many more "15:17s to Paris" after this per se, but I definitely want to focus on women's stories and LGBT stories.
Daily Bruin: How did you make the jump from "professional production assistant" to writing this huge Hollywood film and what advice do you have for people hoping to follow in your footsteps?
Dorothy Blyskal: For me, it was getting to know the people that I was working with on an actual, personal level to the point where they were like, 'So what do you want to do with your life and how can I help you with that?' And then having a script to give them when they do ask, 'Is there something of yours that you'd like me to read? Is there anything I can do?' Make sure that you have a script available for people to look at when they do ask, because they will ask and that's going to be a huge break for you. And you have to make sure that you're ready for it.