The Quad: Survival tips can keep you afloat during apartment-hunting season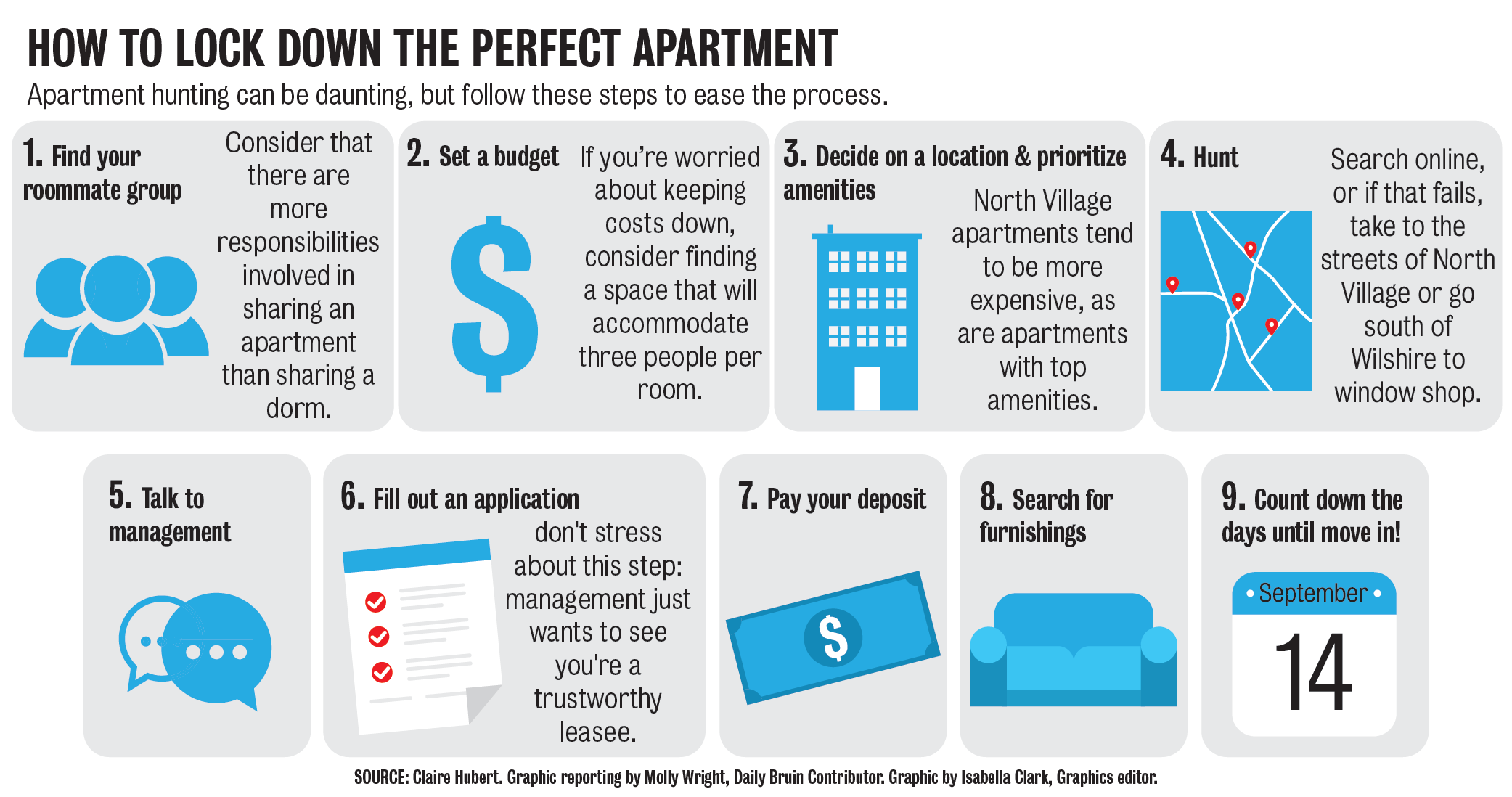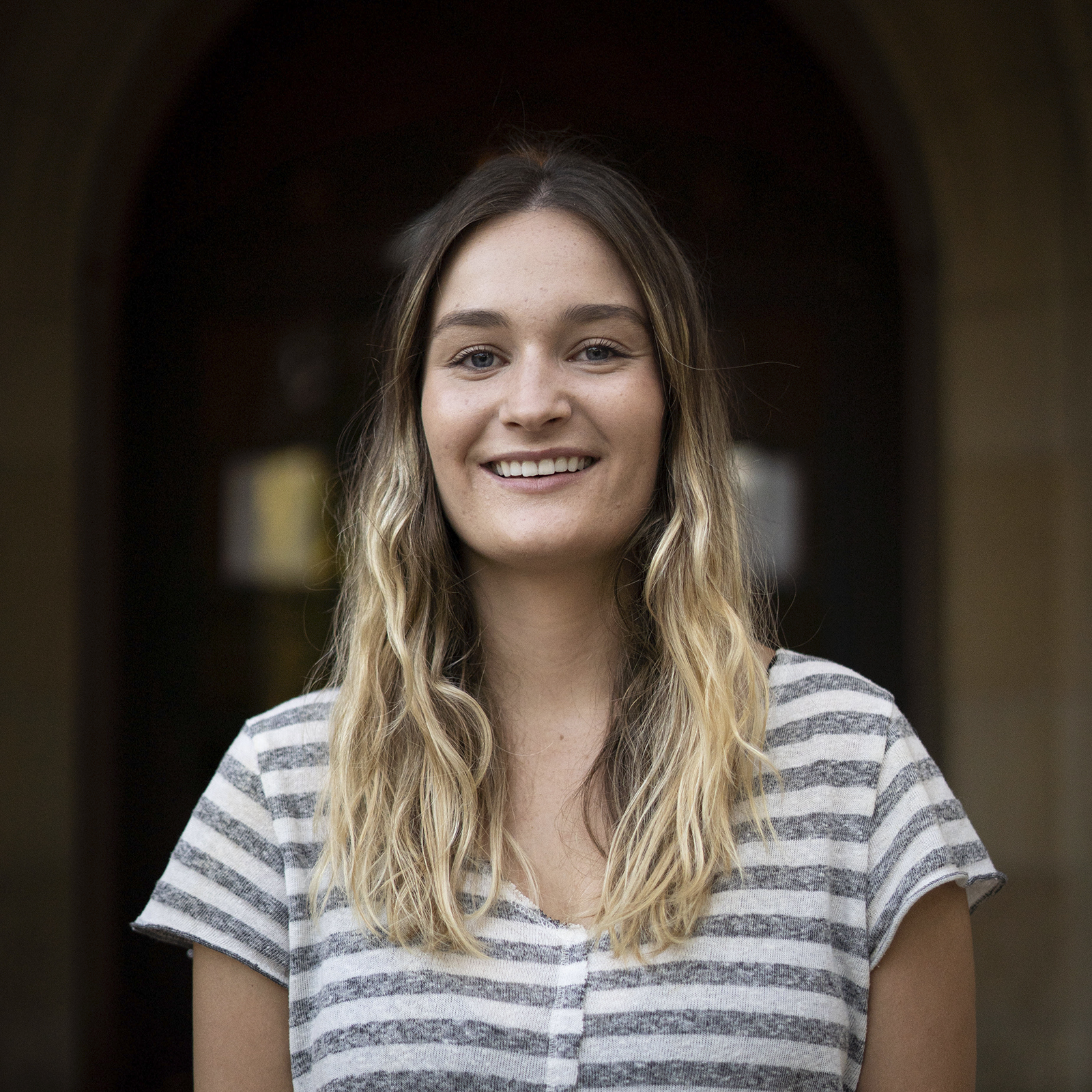 Winter quarter is moving quickly as students study for midterms and frantically make up the readings they've been ignoring for the last five weeks. Unfortunately, classes aren't the only stressor this time of year as students embark on the hunt for apartments. I have also been faced with the daunting prospect of finding an apartment for next year, so here are some tips I've gathered if you're starting from square one.
An essential first step is figuring who you want to live with and establishing a budget. If you want to live with fewer people, expect to pay more for the independence. If your mentality is "the more the merrier," you have a better chance of decreasing your monthly rent depending on how far away from campus you're willing to go. From my experience, many apartments will suggest finding a group of four, but spaces that hold at least that many people can usually fit five or six people. The closer to campus you are, the more likely it is for your rent to be more expensive.
North Village apartments, such as those on Gayley Avenue and Strathmore Drive, tend to be more expensive than places south of Wilshire Boulevard. For example, 437 Gayley Ave., known as "The Pink Palace," tends to run around $1,025 for each person per month in a four-person two bedroom/two bathroom apartment, totaling about $4,100. However, a nonrenovated two bedroom/two bathroom apartment on 10983 Wellworth Ave. costs about $3,720 total per month, meaning that living with three other suitemates would cost about $930 per month per person. The cheaper price tag comes with a consequence – places like this apartment are farther from UCLA, so transportation to and from campus can become an issue. Although Bruin Bus runs a route that has stops closer to Wilshire Boulevard that make it easier for students who live farther away, many students will still walk or ride their bikes from their apartments.
Many apartments will have you submit an application fee. This fee is requested once you have decided you want to secure a specific apartment. It is used to cover things like credit checks, rental history and criminal records. Sometimes this fee can be added to your security deposit if you are approved and offered a lease, so make sure to ask if that's possible. Landlords want renters who are trustworthy, so for many students, they may require a guarantor on your lease. A guarantor is a person who agrees to be legally responsible for the apartment and rent if, by chance, the renter is unable to pay. If the renter cannot pay, the apartment can collect rent money from the guarantor. For students, this is usually a parent or guardian.
[ICYMI: Apartment complex with Le Pain Quotidien opens on Gayley, Lindbrook]
Another daunting term in the apartment hunting process is the lease. A lease is a legal agreement that you sign when you rent, detailing all of the rules that need to be followed and the price you have to pay each month. Leases also specify how long you will be renting the apartment. Some places offer nine-month leases and others offer 12-month leases
Amenities are also worth considering. Does the place you dream about have a rooftop, pool, hot tub and study space? These added comforts are always a plus, but they typically contribute to higher rent. Adding on to rent prices, services like Wi-Fi, water usage, electricity and gas can be part of the utilities cost that you will have to pay in addition to your rent each month.
Networking is a fantastic idea if you're completely unsure of where to start looking. If someone you know lives in an apartment, ask them all about it – how they like it, how much rent they pay, how much utilities cost, if the apartment came furnished or unfurnished – this can give you a general idea of whether or not that style of living is right for you. A friend could potentially pass down their lease to you or your group, or they could put in a good word for you to their landlord in a sought-after building, so finding an in is a viable and efficient way to secure housing.
In addition, reaching out via Facebook or other social media platforms to look for potential roommates is a good idea if you need more people for the space you want to rent. Who knows – maybe you could meet your future best friends. Finding compatible roommates is imperative as everyone has to be on the same page with cooking, cleaning, keeping noise levels down, sharing common spaces and more. Finding an apartment roommate who works well with your living style is more important than it is for the dorms because of these increased responsibilities.
Be sure to talk to people who are moving out of their apartments since they might be willing to give or sell you their furniture, which cuts down costs once you move in. UCLA's Free & For Sale Facebook page is also an amazing way to find cheap furniture and other apartment essentials. I've even heard stories of new tenants picking up furniture off the curb.
[RELATED: Blake Deal: North Westwood Village apartments not worth costs, hazards or hassle]
The internet is a great resource for finding available apartments. If you have a building in mind, you can Google the address, which should take you to the building's website. There, you can call a manager and set up a time to tour the unit. If an email is listed, you can send a quick email stating that you would like to tour or be put on the waitlist, which can help you secure a spot.
Also, while you're on this site, the "Apartments for Rent" section under the Daily Bruin's Classifications section can help you get an idea of what apartments are available, how much they cost and how much space they have.
If talking to current tenants or internet searches doesn't seem to be working, walking around Westwood and popping into buildings to talk to their leasing office is always an option. Many offices are willing to tell you about their leasing process and give you a tour as they are trying to recruit tenants for the year. I did this and was able to narrow down the apartments I liked and didn't like when it came down to the final decision process.
Apartment hunting in Westwood will never be an easy endeavor, but with some research and a few phone calls, finding suitable living for the year ahead definitely isn't out of reach. When you're living independently with some good friends, it will be well worth the search.
Wright is a Daily Bruin senior staffer. Wright was the Quad editor during the 2019-2020 school year and assistant Quad editor during the 2018-2019 school year. She is a fourth-year communication and global studies student trying to cut down on her caffeine addiction.
Wright is a Daily Bruin senior staffer. Wright was the Quad editor during the 2019-2020 school year and assistant Quad editor during the 2018-2019 school year. She is a fourth-year communication and global studies student trying to cut down on her caffeine addiction.