Movie review: 'Lady Bird' presents emotional, refreshing take on coming-of-age story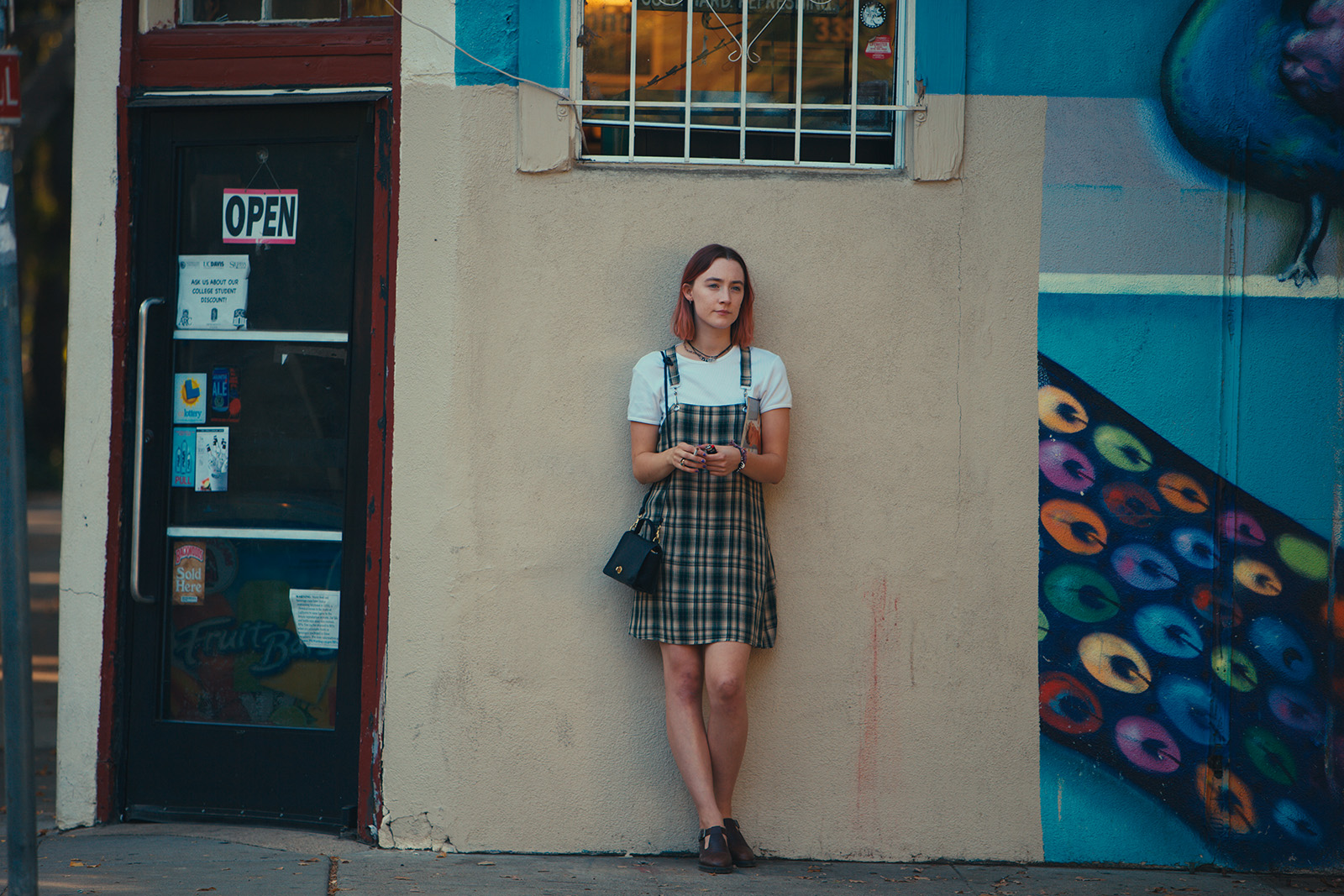 (Courtesy of Merie Wallace/A24)
"Lady Bird" is a film almost all college students can relate to.
Set in 2002, the film follows rebellious student Christine 'Lady Bird' McPherson (Saoirse Ronan), who desires to leave her Sacramento home and continue her education in college despite her parents' wishes. Along with the stress of visiting prospective colleges and filling out financial aid forms behind her mother's back, Lady Bird navigates the conservative environment of her Catholic private school and its different social groups in the hopes of truly figuring out where she fits in.
While falling in love, going to prom and applying to college are common plot points in many coming-of-age films, writer-director Greta Gerwig refreshes the exhausted high school senior year narrative with witty moments, creating a semifictional story viewers can easily relate to.
Gerwig handles the teenage desire for acceptance with wit and intentional awkwardness, portraying the ridiculous lengths people will go to in their pursuits of validation. Though Lady Bird possesses a palpable sense of self, she still seeks affection and acceptance from others. Early in the movie, she joins the school musical in hopes of presenting herself as a better candidate in college applications. However, later in the film, she ditches the rehearsals to socialize with the rich popular kids.
The steps Lady Bird takes toward acceptance are integral to solidifying her self-confidence, but Gerwig's addition of nuances like snarky one-liners avoids the cheesiness that can occur in such plot points.
Lady Bird comes to realize that validation is not always immediate. In one scene, she rips open the envelopes of admission letters from her dream colleges in New York. The words "regret to inform" and "cannot offer you" flash across the screen, dampening the protagonist's mood and causing her to desperately rip through the rest of the envelopes in hand.
Ronan delivers poignant emotions through the subtleties in her facial expressions and wide blue-eyed gazes. Her acting works well with that of Laurie Metcalf's powerful portrayal of Lady Bird's concerned yet big-hearted mother, resulting in a convincing portrayal of a mother-daughter relationship. The dynamic between their characters switches quickly from warm moments to heated arguments all within a few lines.
In one scene, the two weep to an audiobook recording of "The Grapes of Wrath," only to quickly shift to a stressful conversation about where Lady Bird should go to college. The contradicting feelings that stem from Lady Bird's desire for liberation and from her mother's will to keep her daughter local leave audiences conflicted but empathetic toward the two.
Though the work is not a romance film – apart from a few failed relationships – love for others is central to its characters' development. The film concludes with the protagonist saying "I love you" to her mother. The phrase is a warm culmination of gratitude that builds up throughout the movie but ultimately remains unexpressed. Lady Bird does not receive a response, but the scene brings the film full circle to the tenderness and sincerity with which it started.
Rife with relatable truths and comedic moments of growing up, Gerwig's film gracefully takes a generic narrative and transforms it into an emotionally immersive work with uncommon subplots without being excessively emotional or cliche. "Lady Bird" reminds viewers to recognize their pasts in the midst of change and urges them to say "thank you" to loved ones when possible.
Del Rosario is the 2018-2019 prime content editor. She was previously an A&E staff reporter.
Del Rosario is the 2018-2019 prime content editor. She was previously an A&E staff reporter.