Album review: 'Flicker'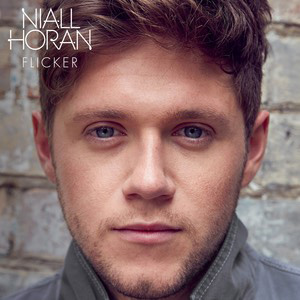 (courtesy of Neon Haze and Capitol Records)
"Flicker"
Niall Horan
Capitol Records
Released October 20
Niall Horan basically released a whole album of reject One Direction ballads.
Though the former boy bander's debut solo album "Flicker" barely strays away from One Direction's sugar-sweet pop songs about love and innocence, it also adds an original homeyness to its ballads by drawing inspiration from country and folk music.
"Flicker" tries to convey Horan's musical maturity and emotional pensiveness with its acoustic instrumentals and smooth vocals, which were previously hidden amid the boy band pizazz.
Although Horan's One Direction roots slip through a little too much on tracks such as "On the Loose," his singles successfully put a mellow twist on the band's lovesick pop music, making them the biggest hits of the record.
The nostalgic ballad "This Town" is reminiscent of "Flicker" as a whole. Horan's first single sets the album in a small, rural town, isolated from the problems of the real world. He is a passive singer, ruminating over his old memories without actually revealing anything personal.
The second single "Slow Hands" features electric rumbles and a rolling beat, also foreshadowing the album's folksy vibe. Like with many of his other songs, fans can appreciate the lead up to the punchy chorus, even if no one knows what the lyrics "Slow, slow hands/ Like sweat dripping down our dirty laundry" really mean.
However, outside of his singles, Horan's country flair only slightly differentiates the Irish lad's music from that of his former bandmates.
"Seeing Blind" includes slowly enunciated lyrics with a rhythmic melody. The beat builds up into a country chorus: "Oh, my, my/ You just took me by surprise/ And I can't believe my eyes/ Oh, I must be seeing blind."
Maren Morris, the only featured singer on the album, beautifully layers her clear voice with Horan's to create a song perfect for folk dancing around a wooden table in a cabin. The Texas native's accent helps add a little more Southern twang.
Again, the lyrics really say nothing at all, but the tambourine produces a familiar, feel-good beat coupled with Horan's talented vocals.
As for the titular track, gentle guitar strums accompany Horan's voice in an acoustic lullaby. The music echoes as if bouncing off water, and Horan croons, "Still a flicker of hope that you first gave to me/ That I want to keep/ Please don't leave."
The pastoral theme comes up again in "On My Own," a rolling number about kissing women and getting punched. Horan doesn't "need no one" and is going to "drink till it's empty" – it's him shouting about being an independent man and appreciating the life he has. It's fun to see him all grown up and enjoying his own company to the tune of an Irish jig.
But by the time listeners get to "Mirrors," they'll be sick of Horan's strumming as he sings about a timid girl. The relaxing, slow songs blend together and end up growing tiresome for listeners who want some excitement.
The flame of "Flicker" dies with its final track "The Tide," a song that begins with an ominous uncertainty from the first words, "Oh no/ Get ready." Something is coming, but it ends up just being romance melded with forced drama.
"The Tide" also breaks into one of the fastest choruses of the record; it's a bit upbeat, but not exactly happy. "Don't let the tide come and wash us away/ Don't let the tide come and take me," he sings in the radio-worthy number.
The album is what fans would expect based on the singles: rustic, globetrotter vibes over international pop star energy that, while not authentically raw, are not altogether unpleasant. The lyrics remain meaningless and the songs are too generic to be meaningful, but Horan's voice and calming melodies are worth a listen.
One Direction lovers will still relish in Horan's sweater-and-newsboy-cap-wearing persona, but the album won't be convincing anyone new to join Team Niall.
Weinberg is the prime content editor. She was previously the A&E editor and the assistant A&E editor for the lifestyle beat.
Weinberg is the prime content editor. She was previously the A&E editor and the assistant A&E editor for the lifestyle beat.