Alumna pursues acting dream after moving from Canada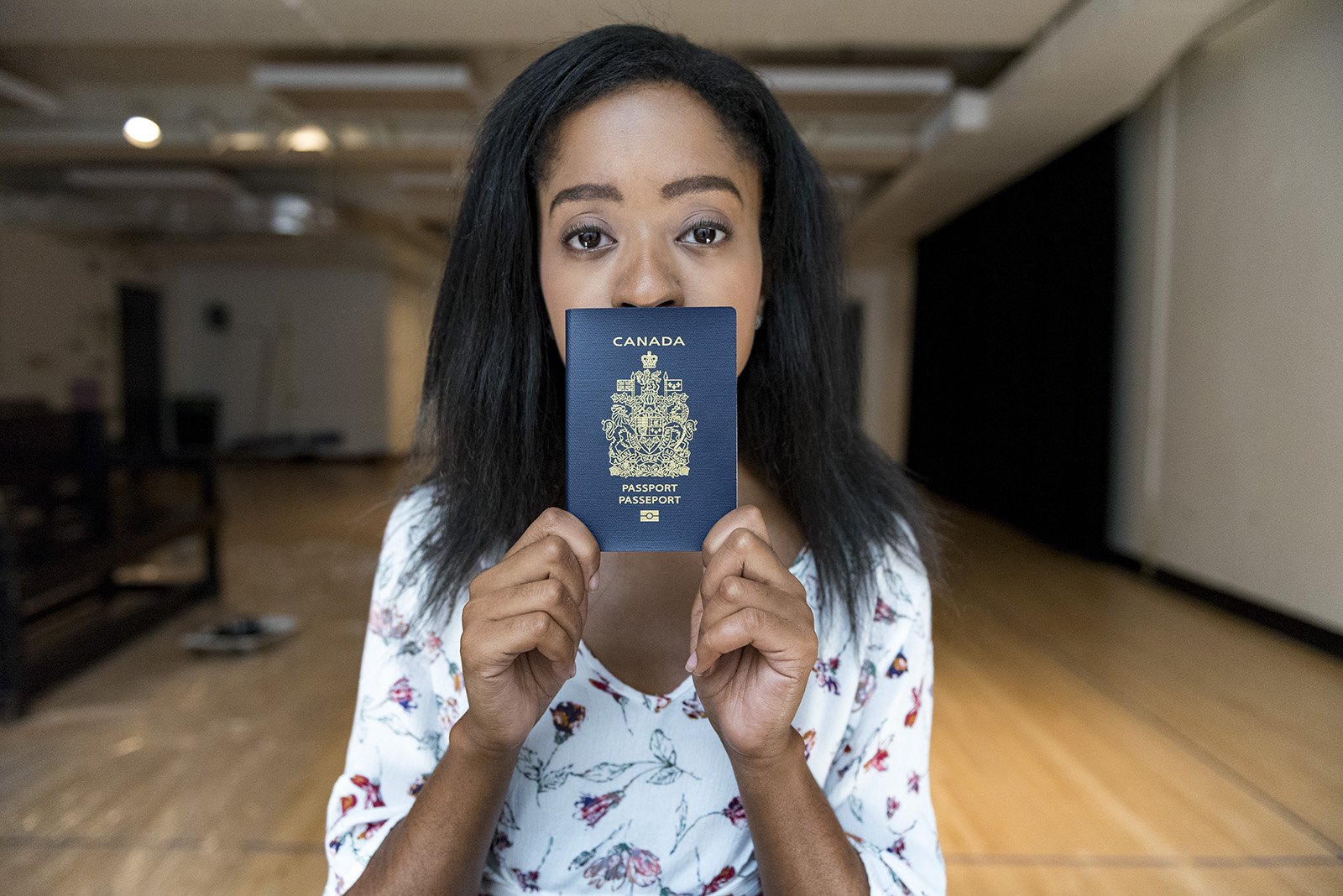 Alumna Chantalle Williams faced struggles as an international student from Ontario, Canada, including obtaining a work visa to audition for film roles. (Axel Lopez/Daily Bruin)
Chantalle Williams' first stop after arriving in Los Angeles was the Hollywood sign.
"It's very cliche, but for me it was such an iconic moment," Williams said. "Hollywood is the city of stars – where people go for their dreams to come true, and that's why I came."
Moving to Los Angeles from Ontario, Canada, for college was the 2017 UCLA Theater, Film and Television alumna's first major step toward pursuing her childhood dream of becoming an actress. Williams used to live in Toronto and Vancouver – two places she considered entertainment hubs of Canada – but she knew Los Angeles was the place to be to break into the industry.
Williams is working with UCLA alumni on two projects: an untitled web series about the struggles of college roommates and a short film called "SAAB Stories Volume II: The Message" – a story about a man helping his best friend cope with the death of his mother while his girlfriend, played by Williams, gives him advice in his dreams.
And, while the recent theater graduate was headed in the right direction when she signed with Green and Green Talent Group in April, she was initially unable to audition for roles in America without a work visa. Williams applied for a visa in April before signing, but since she wouldn't know if it was approved until after graduation in July, Williams said she had to demonstrate dedication and aptitude to catch the attention of an agent.
However, breaking into the industry while in college was a challenge, she said. Williams had difficulty adjusting to a new environment during her first year at UCLA, being away from her parents and getting used to changes, such as a different currency.
But she said the setbacks she encountered only made her more determined, and she quickly got involved in on-campus acting opportunities, such as Act III Theatre Ensemble and HOOLIGAN Theatre Company. By the time Williams reached her fourth year at UCLA, she had established a resume full of film and theater experience in preparation for entering the professional acting industry after she got a visa.
Williams' roommate and best friend Brandon Papo, a 2017 UCLA TFT alumnus, said he thinks her confidence and diligence radiates on stage and helped her stand out in front of agents and casting directors at the theater department's senior showcase – a make-it-or-break-it opportunity for Williams that ultimately landed her an agent. Luckily, the agency was understanding of her situation and was willing to wait, knowing that her visa application was already pending, Williams said.
"The stakes are a little higher with her – if she didn't get into the showcase she would've had to move right back to Canada," Papo said. "She'd practice the same lines over and over every day in our apartment to the point where I memorized her lines."
In the weeks leading up to her graduation in July, Williams said she endured a rough waiting period for her visa, stressing about how helpless she felt over the fate of her near future while her friends were out tackling auditions. Since she couldn't legally work yet, Williams researched about agents and casting directors and tried to learn from her friends' audition experiences.
Nicole Athill, a 2017 TFT theater alumna, said Williams' international student status also made it hard to find an apartment.
"Around graduation time while everyone was celebrating and thinking about jobs, the visa was on her mind constantly," Athill said. "She would check the mail every single day from April."
Although being an international student meant that Williams did not have the same stability as her peers, whose work and living situations did not depend on a visa, Williams said it was worth it to be constantly submersed in the entertainment industry in Los Angeles.
"You come to LA and you're at a restaurant and your waiter is an actor," Williams said. "I'm with my people."
Now that Williams has a visa, she said she can pursue her dreams of becoming a role model for young adults and teenagers as an actress. Film is what brought her to Los Angeles, and she said she is motivated to face the challenges that come with being an international actress seeking a place in Hollywood.
"I spent four years performing at UCLA and have come to the realization that it's definitely my thing," Williams said. "There's just something about being in front of the camera."