The Quad: A look at what went wrong for Bruins United in the 2017 USAC election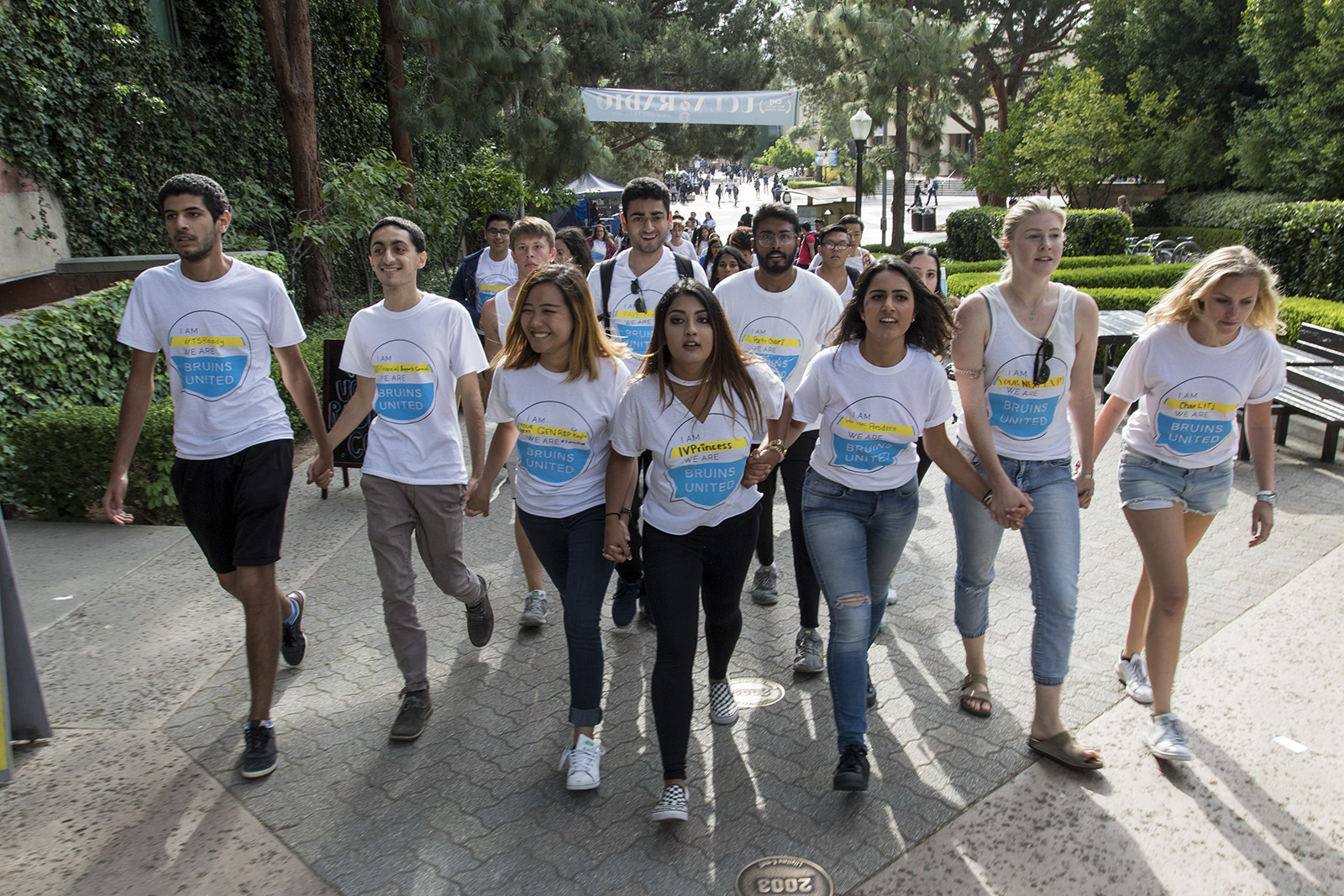 Frustrations with administration at the campus and national level contributed to the relative losses of this year's Bruins United slate to take the majority of USAC seats. (Jintak Han/Assistant Photo editor)
This year's spring election was surprising to say the least. For the first time in several years, Bruins United, the dominant campus slate, failed to gain a plurality on the Undergraduate Students Association Council. Next year, Bruins United will see its smallest USAC presence yet: only four of the fourteen council members belong to the party – a dramatic decrease from this year's nine.
So, how does a party with such a strong majority fall into minority within a single year? Is it just "one of those years?" Or is there an underlying reason for their election defeat?
Though some (maybe even most) of the blame falls on them, Bruins United faced insurmountable odds coming into this election cycle. Their election defeat is the culmination of a year full of disappointments, frustrations and a general dissatisfaction with the establishment, both on- and off-campus.
To better understand this upwelling of exasperation felt by the student body, let's chronicle the past year and see what led to their stunning defeat.
Quite frankly, this past year has been tumultuous: we have a president who wants to strip us of our rights, an administration that refuses to make student needs a priority, a board of regents that is keeping secrets and a student government that has left us feeling betrayed.
We needed change desperately; not the surprise tuition hikes kind of change, a Barack Obama kind of change. And with this election, that's exactly what we got.
Bruins United was voted out because in a year during which we felt like we were losing control, the students we elected to represent us failed to take control of the one thing we can call ours: UCLA.
Yes, they took steps towards our common goals, but these efforts didn't come to fruition, and rhetoric only gets you so far. At the end of the day, they simply failed to listen.
And after the past year, I think it's time we all take a moment to listen. Our Black Bruins are hurting. Our Undocumented Bruins are hurting. And we owe them a chance to tell us why so we can work together to help this campus heal.
We saw Let's Act, Waves of Change and other slates rise and fall while Bruins United remained a UCLA institution.
For the first time in a while, a string of passionate independents took on the establishment – and came out on top.
These candidates won because they proved they were passionate about inciting change, tangible change, throughout campus; their very campaigns were instruments of it.
Bruins United has a lot to learn, and listen to, if they want to come back next year. But as we look forward to next year, let's look on with hope that we can heal the wounds of our campus.