The Quad: Money-saving tips for broke UCLA students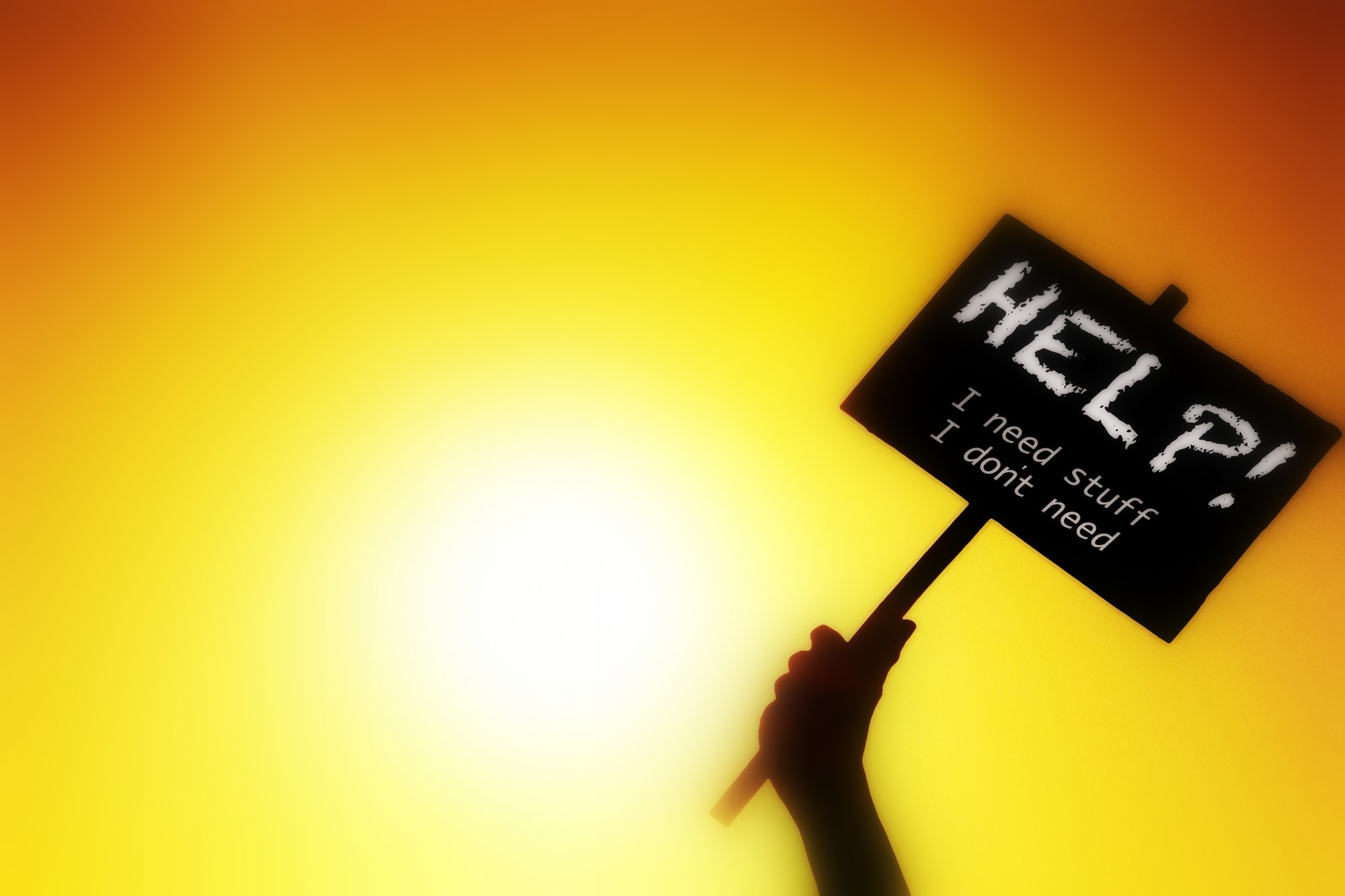 (Creative Commons by Keoni Cabral via Flickr)
Now that it's 2017, I guarantee many students have made the New Year's resolution to save money. Am I right? Just trying to survive while also keeping up with the demands of attending UCLA, paying tuition and rent, staying above the curve and being a part of the Los Angeles/UCLA social scene seems unfeasible at times – especially when you have no meal plan, no consistent income or no trust fund.
As inexperienced grown-ups trying to make it in the real world, life is overwhelming as is. Many have just barely learned how to do laundry, let alone worry about how to make ends meet. The struggle is real. I, like most other students at UCLA, find myself identifying under the shroud of "broke millennial." However, two years at this school and living in this extremely expensive town has taught me some great life hacks to make the impossible possible once again Fear no more friends, here is how you can thrive during these tough financial times.
1. Adopt a diet rich in oatmeal and protein bars
They say variety is the spice of life, but let's be real, you aren't rich enough for variety. Oatmeal is a great, stick to your ribs type of breakfast that doubles as a magical hangover cure. The Quaker Oats variety pack includes three flavors you can alternate between. That's as much variety as you need as a broke millennial – and the Cinnamon Spice flavor provides the "spice" part. A box from Walmart contains 52 packets of oatmeal – that's almost two months of breakfasts covered!
The right protein bar can act as a perfect meal replacement. The Kirkland Signature protein bars are a cheap and tasty option – a 20-pack of bars rings in at about $23. Take one or two to class and you are covered for lunch and a snack. Saving money on your first two meals of the day means you can save up to splurge a little on dinner occasionally. However, not spending money can be addicting.
2. BYOG
In a perfect world, everyone is happy all of the time and guacamole is just another free side. Unfortunately, that isn't our reality and guac is extra. Obviously you aren't going to pass up the option to add guac onto your burrito bowl at Chipotle, so here's the solution – bring your own with you! At Trader Joe's, a pack of Avocado's Number Guacamole costs exactly $3.99, which is a little more than a typical side of it at your favorite food places, but with your own container, it can be up to you how much guac is enough. A side of guacamole doesn't have to be a luxury item only enjoyed by the rich.
3. Only go out if it's to a frat party
If there is something that every college kid knows, it's that booze consumes a great deal of your budget. However, frat parties provide "free" alcohol. If, like me, you believe the only reason to go out is to get drunk, then Prestige and Keystone Light are sufficient. As a broke millennial, you can't be critical about the fact that the vodka you are drinking is from the bottom shelf.
Now I know not every broke millennial can get into a frat party. However, I've come up with a solution for you unlucky ones as well: avoid socializing altogether! There are plenty of things you can do instead of going out: stay home and play solitaire, message some of those friends you haven't talked to since high school or, dare I say, get ahead on your homework and get a sufficient eight plus hours of beauty rest. I know the peer pressure to go out and get wasted is hard to deny; but you can be the one to set a good example for your friends. Soon enough, they will all want to follow in your frugal footsteps.
4. Limit your coffee consumption
Like every college kid who usually lacks on the shut eye and has to pull the occasional all-nighter, I rely on that morning, noon and night coffee to get me through a hectic schedule. However, just like everything else it takes to survive, coffee costs money. But if you take my advice about the whole not socializing and getting enough sleep thing, a trip to Starbucks is no longer a necessary part of your day.
And if you really feel like you must indulge in a cup of joe or want to seem cool by rolling into class with a coffee cup in hand, buy the bare minimum cup of regular coffee. Those fancy holiday drinks are a huge monetary and dietary burden. Besides, this will be great practice for when you become a full-blown adult and start taking your coffee black. Coffee is also free every night during finals weeks in Ackerman and each library – the only time you might need it. I hate to break it to you, but there is no life hack for avoiding studying during finals.
5. Do as the hipsters do and go vintage
Once I went to the Goodwill on Santa Monica Blvd. and they asked me how much I was willing to pay for my entire purchase. I said x, and that was all I had to pay. I got a pair of denim shorts, a floral shirt, some other weird blouse and this totally tubular 80s olympic team jacket all for 10 dollars. People don't always have this lucky of an experience, but it is always worth a try.
Regardless, thrift stores and flea markets are fairly inexpensive compared to popular clothing stores. Stop wasting your money on overpriced clothes that everyone else on campus has when places such as Berda Paradise or even UCLA's own thrift shop provide a unique collection of clothes.
6. Try tutoring or become a study subject
Attempting to land an on campus job often seems like a fruitless effort. However, tutoring can be a great side job to reel in some extra cash. Websites such as Uloop can link you to tutoring type jobs or you can even try tutor specific websites such as WyzAnt – I have been using this one for about three years and let me tell you, the demand for a UCLA student's help is extremely high. I charge about 40 dollars an hour – even just one hour of work helps pay utility bills.
Another option is to seek out a research study happening on campus – there are a ton applicable to people with ADD and ADHD. A friend of mine has made several hundred dollars just from these studies alone. Anderson Behavioral Lab constantly sends me me e-mails referring to some sort of study as well.
7. Reduce, reuse and recycle as much of your stuff as possible
The UCLA Free and For Sale page on Facebook is your new best friend. You'd be very surprised at some of the seemingly useless – but possibly useful – items people try to sell on that page. You'd be even more surprised at how desperate people are that they are willing to buy such useless items. I kid you not, a girl once successfully sold the type of hangers you get for free at the cleaners.
Utilize the power of hand-me-downs. Acquire pieces of furniture from friends since you're not in the financial position to care about how well the furniture in your apartment coordinates. And that mattress on the side of the street, take it! Who cares about diseases, a free mattress is a free mattress. Just kidding, that is where I draw the line. Just because you're broke doesn't mean you're gross. But a lamp or end table, go for it.
This list is by no means exhaustive of life hacks to live inexpensively, it is merely a starter kit. Hopefully it will inspire you to come up with your own solutions as well and pay it forward for broke college kids to come. And if all else fails, maintain a good relationship with your parents and pray that they send you some money.
Cori Wilbur is a Daily Bruin blogging contributor. She got started writing for her own blog, writing about anything from fur coats to Nicolas Cage, but her favorite topic is rock 'n' roll.
Cori Wilbur is a Daily Bruin blogging contributor. She got started writing for her own blog, writing about anything from fur coats to Nicolas Cage, but her favorite topic is rock 'n' roll.