Hear This Not That: Thee Oh Sees' album reinvents rock, Title Tracks' is unoriginal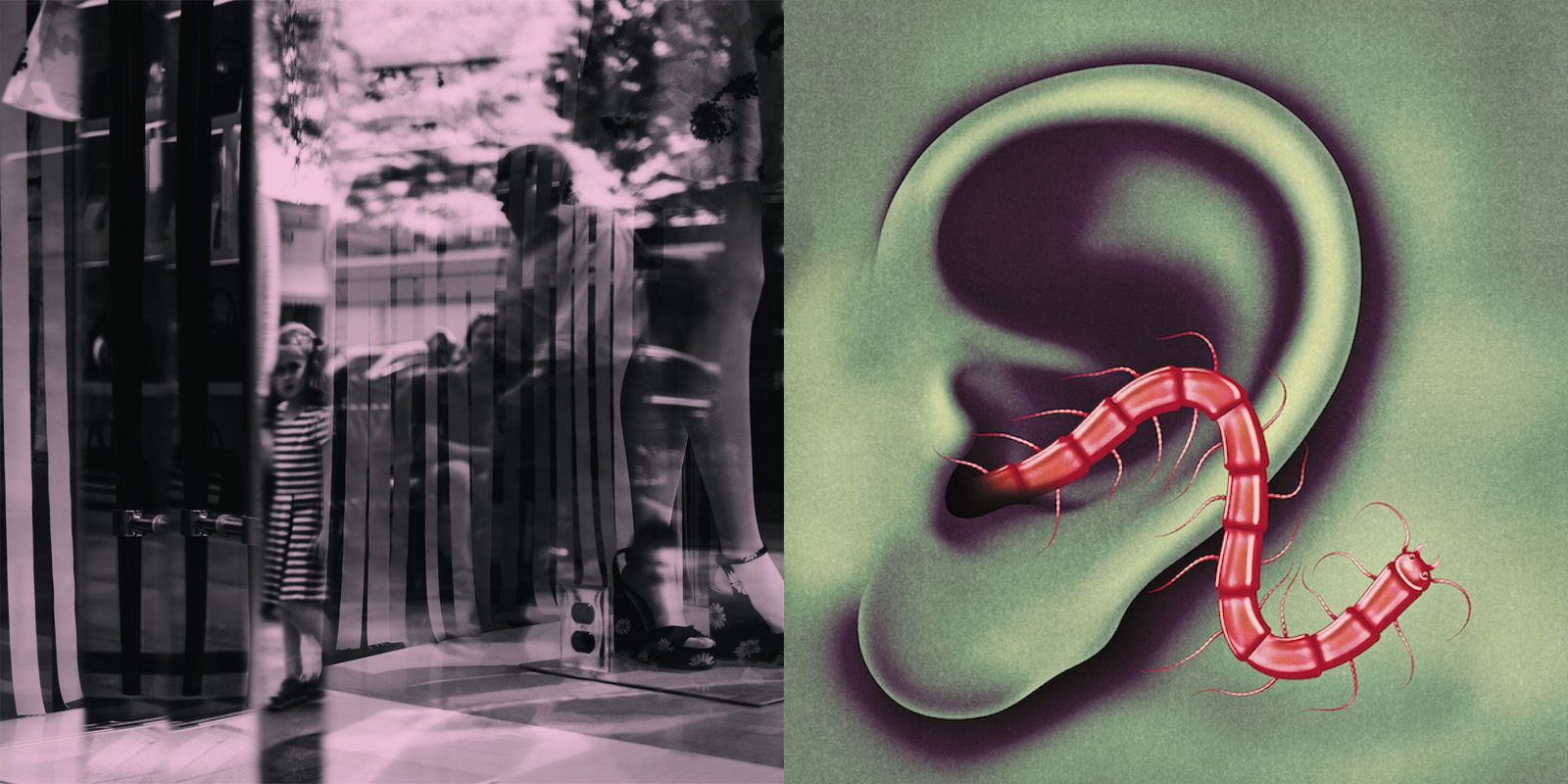 Title Tracks' latest album "Long Dream" (left), released Friday, incorporates the rock 'n' roll sounds of predecessors, including The Kooks and Arctic Monkeys. Thee Oh Sees' new release "An Odd Entrances" (right), also from Friday, blends 1980s electronic krautrock with dream pop.
Music fans can find it hard to decide which albums to stream and which to skip, considering the surplus of new music released. Each week, A&E columnist Sean Lee will compare two newly released albums and recommend which one students should listen to. This week, Lee compares the originality of two releases from Friday, Title Tracks' latest album "Long Dream" and Thee Oh Sees' "An Odd Entrances."
Washington D.C.-based band Title Tracks and San Francisco indie band Thee Oh Sees encapsulate the two models for modern rock 'n' roll artists – imitators and pioneers.
As with previous albums, Thee Oh See's 18th studio album "An Odd Entrances" pushes the boundaries of psychedelic rock, smoothly combining dream pop soundscapes with elements of free-jazz improvisations and the digital sounds of electronic 1980s krautrock, bringing novelty to the rock 'n' roll genre.
But John Davis' solo project, Title Tracks' third full-length album "Long Dream" adheres to a different tradition – it copies the sounds of 2000s indie rock and classic punk, coming off as a compilation of tribute bands rather than a singular work. While both bands fuse the sounds of their rock predecessors, "An Odd Entrances" seamlessly mixes different genres while "Long Dream" clumsily attempts to combine too many influences.
[Last week: Hear This Not That: Honeyblood versus Slow Hollows]
On "Low Cool," the opening track to "Long Dream," Davis sings his best Joey Ramone imitation over chunky sounding guitar chords reminiscent of The Kooks' debut album "Inside In / Inside Out," but fails to capture the charisma of The Ramones' vocalist and the pop sensibility of The Kooks. Combined with the mid-heavy distorted guitar tone of the 1980s band The Replacements and the make-love-not-war cliché in the lyrics, "Watch where you're stepping / You'll trample the flowers," the track sounds like a clunky mismatching rather than an inspired blending of influences.
While imitation may be the best form of flattery, Davis' copycat tracks of earlier rock 'n' roll legends come across as sloppy seconds. The guitar riffs and pulsating drumming on "I Don't Need to Know" are a lazy rip-off of the Arctic Monkey's song "Still Take You Home," but with a slower tempo that loses Alex Turner's punk rock swagger and leaves the guitar riffs trudging along. The jangling electric guitar and falsetto backing vocals of "Empty Heavens" could belong on The Smiths' 1986 album "The Queen is Dead," except Davis' almost indiscernible vocals and generic charisma fall far behind Morrissey's.
Listeners don't have to be professional guitarists to hear that "Peaceful Uses" is a nearly note-for-note rip-off of the guitar riff on Born Ruffians' 2008 song "Hummingbird."
Every track on "Long Dream" poorly attempts to sound like a different rock 'n' roll band, making for an altogether disjointed listening experience – I would rather listen to the bands that are influencing Davis than to his meager imitation of them.
[Read more: Hear This Not That: Tyler, The Creator versus Eminem]
Unlike the disarray of homages on "Long Dream," Thee Oh Sees' "An Odd Entrances" presents a refreshingly new sound to rock 'n' roll, combining beloved garage rock musicality with seemingly unrelated genres, like 1980s ambient music and Latin jazz.
Opening track "You Will Find It Here" immediately veers from any rock 'n' roll familiarities, starting off with a sound collage of dissonant improvisations that sounds like the demonic love child of jazz guitarist Nels Cline and Tame Impala. A droning guitar line pulsates into the song's second half, melding with singer John Dwyer's incomprehensible lyrics and treating his voice as an instrument rather than a mouthpiece for meaning.
"An Odd Entrances" repackages elements of older bands into an original sound that brings welcome innovation to the decades-old tradition of rock 'n' roll.
On "The Poem," goopy guitars and luscious strings pair with Dwyer's ruminating lyrics, "Such a darkened night / A cloudless night indeed," offering a level of musical experimentation and lyrical depth not attempted on "Long Dream."
"At The End, On The Stairs" unexpectedly combines a rhythmic Latin jazz clave drum pattern with garage rock guitars, creating an innovative fusion of two genres that are not usually united in rock 'n' roll. Even the long-winded instrumental "Jammed Exit" keeps me interested by introducing a Pink Floyd-esque bass line to krautrock synthesizers in a perfect balance of modern electronic sounds and old-school grooves.
While each song on "Long Dream" blatantly alludes to its source, every song on "An Odd Entrances" provides a new door into unexplored territories of smooth fusion.
Listen to "Long Dream" to hear a broken record of your favorite rock 'n' roll bands. Listen to "An Odd Entrances" to hear a record that's never been played before.