Alum Michael Stuhlbarg brings Dr. West to life in 'Doctor Strange'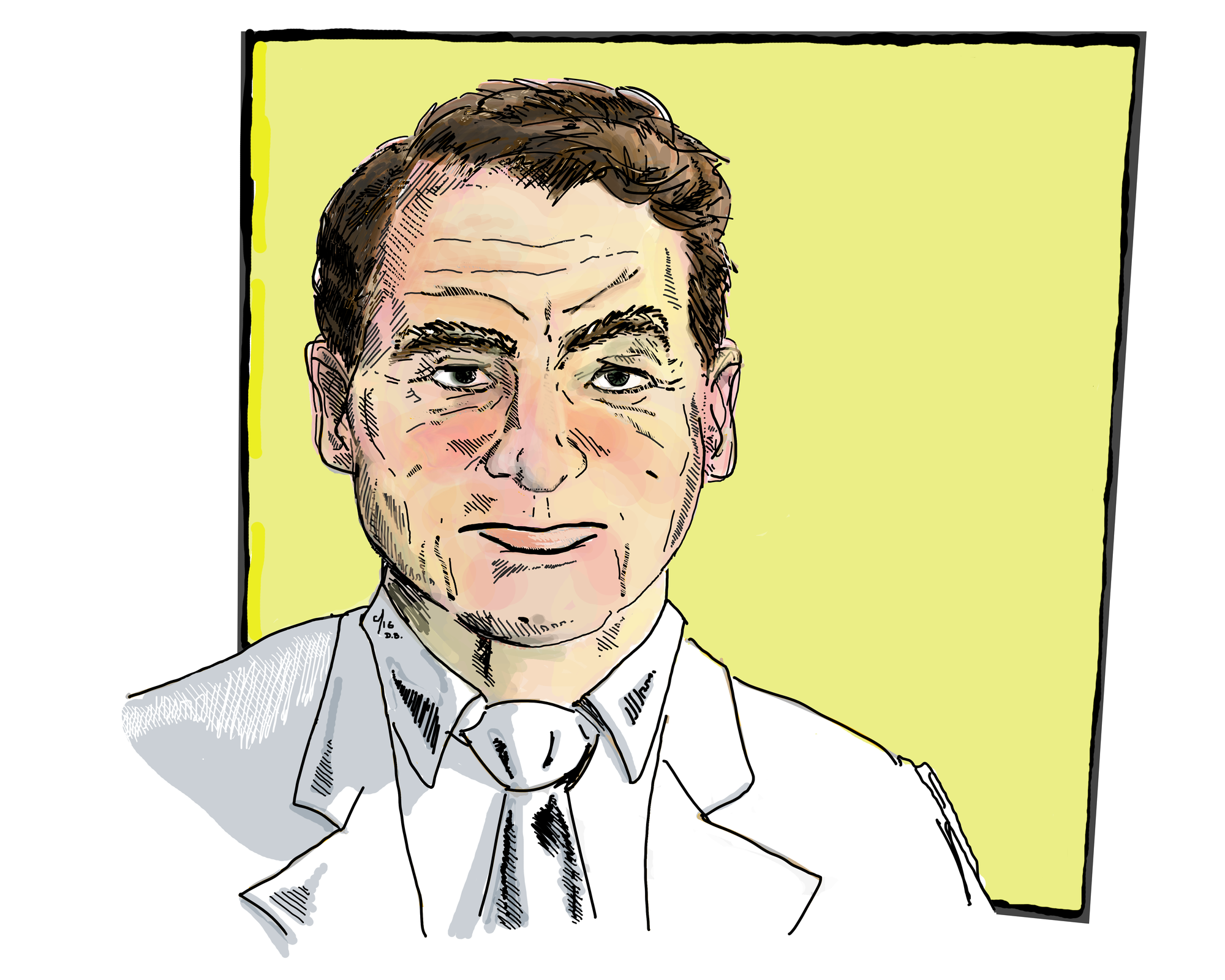 (Cornelius Robbins/Daily Bruin)
"Doctor Strange" Directed by Scott Derrickson Marvel Studios Nov. 4
Michael Stuhlbarg wasn't slated to operate on a patient when he walked into a hospital for a day's work. He was on set, portraying a neurosurgeon in Marvel Studios' latest film.
Stuhlbarg, a UCLA alumnus, plays the part of Dr. Nicodemus West, a medical colleague and rival of Dr. Stephen Strange in "Doctor Strange." Although the science fiction film marks a departure from the dramas for which Stuhlbarg is best known, like "A Serious Man" and "Boardwalk Empire," he found that his acting skills and techniques were translatable to the new fantasy genre.
Marvel has not released many details on the cinematic arc of West yet, but Stuhlbarg said his origins in the movie are similar to those of the original comic book character. In the comics, West operates on Strange after a car accident, unable to repair the nerves in the hands of the gifted surgeon. The loss starts Strange's search for a cure, ultimately leading him to discover a world of magic and alternate dimensions.
Grace Bower, a first-year microbiology, immunology and molecular genetics student, said she is excited about the fact that the character's storyline in the movie will follow his comic book arc.
"They're basing it off of a specific run of 'Doctor Strange' pretty recently," said Bower, a member of science fiction club Enigma at UCLA. "When you have synergy between the comic and the movies, that's better, as opposed to doing something wildly different."
"Doctor Strange" director Scott Derrickson offered the part of West to Stuhlbarg because he was interested in collaborating with the actor, Stuhlbarg said. After reading the script and the "Doctor Strange" comics, Stuhlbarg decided to join the cast. He felt drawn to the character because of his guilt-ridden arc – West blames himself for ruining the surgery on Strange's hands and robbing him of his ability to operate.
"He goes through a lot of his own difficulties, as we see how he takes that pivotal moment in his life," Stuhlbarg said.
"Doctor Strange" is the 14th film in the Marvel Cinematic Universe, yet Stuhlbarg said he didn't feel daunted at the prospect of joining the large, shared fictional world that encompasses Marvel's films and TV shows.
"I didn't really have any doubts about it," Stuhlbarg said. "I was flattered to be asked, and it looked like a whole lot of fun."
Once he got the role, Stuhlbarg prepared by reading the comics and studying his character's storyline, hoping to understand his character's dilemma.
"That became pretty much my Bible, those comics," Stuhlbarg said.
He also tried to ask as many questions as he could about how other characters perceive him and what motivates his dialogue.
The technological component of the film differed from Stuhlbarg's previous work, and different filming methods were necessary, such as using a higher frame rate. The higher number of frames captured allowed the slow-motion sequences to be recorded in a higher quality.
Despite the differences, Stuhlbarg wasn't concerned about facing new or added challenges in his acting. Stuhlbarg's scenes were mostly separated from the science fiction elements of the plot, which kept his performance and storyline grounded in reality.
Theater professor Michael Hackett, who taught Stuhlbarg, said the lack of acting differences when crossing genres is typically underestimated. Acting in a dramatic film such as Stuhlbarg's Golden Globe-nominated performance in "A Serious Man" is similar to acting in "Doctor Strange" because they are both rooted in transformative imagination, Hackett said.
"It's actually one of the things an actor has to do all the time," Hackett said. "It's just that it's intensified by contemporary technology because it's more astonishing."
Stuhlbarg's character arc focuses on his relationship with Strange, played by Benedict Cumberbatch. Since Stuhlbarg didn't have a lot of time to rehearse with Cumberbatch, most of their interactions on screen were organic and spontaneous.
Hackett is excited to see Stuhlbarg bring this relationship and character to life.
"There are actors that we're drawn to because they seem to have the ability to be different people and to make different choices for each performance that they're in," Hackett said. "That's very exciting to watch Michael do that."
Stuhlbarg enjoyed bringing West to life and said he believes there is more potential for the character, especially if Marvel chooses to follow his comic book storyline in future films.
"We just get a small glimpse of Dr. West in this film," Stuhlbarg said. "If they decide to go further, we might get to see more about his particular story. We'll see what happens."