The Quad: Meditation for midterms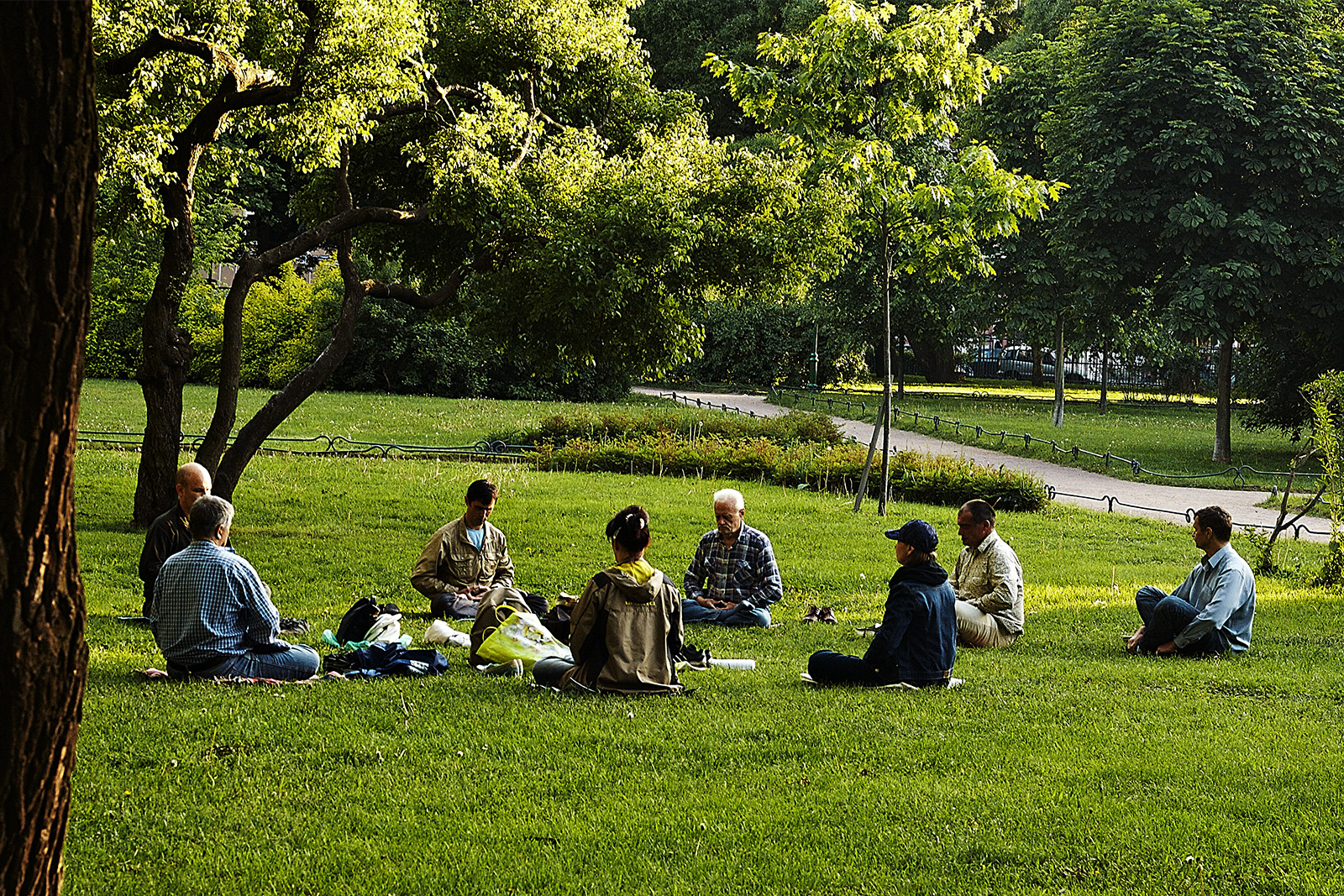 (Creative Commons photo by Konstantin Stepanov via Flickr)
Feeling inundated by the stress of exams, work, relationships or all of the above? If your answer was yes, then consider picking up meditation as a means of self-care.
Meditation is the practice of focused attention toward a single point of reference, be it your breathing, bodily sensations or single words or phrases. These words or phrases are called mantras and help turn your attention away from distracting thoughts and you focus instead on the present moment.
Deceptively simple, meditation is a skill that requires proper and consistent training before mastery can be attained. Its myriad benefits for the mind, body and spirit make this practice well worth looking into. Numerous scientific studies support the idea that meditating is a means of alleviating anxiety.
The most well-documented benefit of meditation is its role in stress reduction. When you meditate, you quiet your anxiety-provoking thoughts by channeling your focus away from the past and future and completely on the experience of the present.
In a study conducted by Harvard neuroscientist Sara Lazar, subjects who meditated consistently for eight weeks showed increases in gray matter in areas of the brain responsible for stress, executive decision-making and memory. Such findings suggest that meditation may do more than just reduce stress, playing a role in improving memory and decision-making skills.
On the physical level, meditation has been found to stimulate the parasympathetic nervous system, or the branch of the nervous system that calms you down after a stressful event. In her book Beth Shaw's YogaFit, Beth Shaw explores further physical benefits of meditation, including higher-quality sleep, slower respiration for longer, deeper breaths, and a boosting of the immune system by slowing down the production of cortisol, a hormone that regulates our body's responses to stress.
If you're looking to give meditation a shot, David Shorter of the UCLA Department of World Arts and Cultures/Dance and instructor of this quarter's Intro to Meditation Fiat Lux course, suggests that beginners practice once or twice a week, even for just a few minutes. During these sessions, students should "create a space and time where (they) are focused on doing absolutely nothing else but sitting," Shorter said.
Shorter conceded that such a practice can be difficult to do in a college dorm-life setting, where students may be hard-pressed for privacy and quiet. That being said, there are many resources, both on and off campus that UCLA students can utilize when first learning to meditate. One such resource is the on-campus meditation group Meditation on North Campus, run by Shorter himself.
MONC meets four to five times each quarter in Kaufman Hall for group-facilitated meditation sessions, Shorter said. Shorter suggests that first-time meditators practice in group settings because people are more likely to solidify new habits when having others around doing the same thing.
Also popular among first-time meditators are free meditation apps that teach you the basics of this skill via guided meditation videos. As a fan of meditation for over a year, my favorites are Stop, Breathe & Think and Headspace.
For those just starting their meditation journeys, Shorter urges not focus too much on whether or not you are meditating correctly. Rather, meditation is about sitting silently and quieting your thoughts in an accepting, nonjudgmental manner. The practice of meditation is not goal-oriented by nature. Its emphasis on complete acceptance of the present moment serves as a great contrast to the competitive academic environments of top-tier universities like UCLA.
So next time you're feeling stressed with juggling all the responsibilities of being a college student, stop what you're doing. Close your eyes, take a deep breath, and focus on the now.
The past is over. Life lies in the present, and the future has yet to come.
Belicia Tang is a Daily Bruin Quad contributor. She writes about a wide range of topics, including mental health, meditation, dance, and the psychology of motivation and success.
Belicia Tang is a Daily Bruin Quad contributor. She writes about a wide range of topics, including mental health, meditation, dance, and the psychology of motivation and success.