Second Take: SoundCloud creates unique platform for next generation of rappers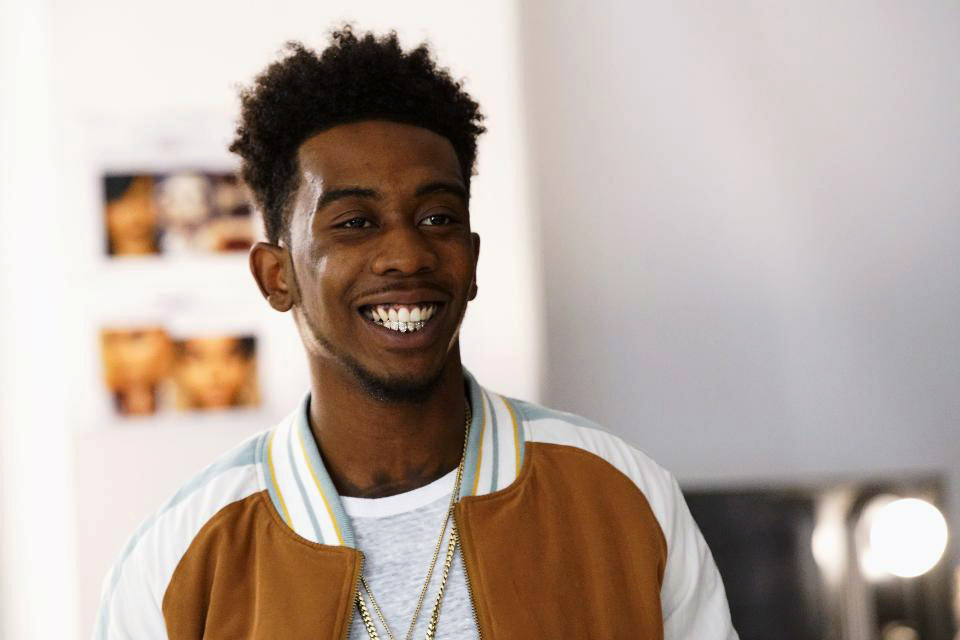 Up and coming rap artists like Desiigner have used free digital streaming platforms like SoundCloud to jump start their music careers, turning away from traditional rap artists' journeys to fame. (Courtesy of Bennett Raglin/Getty Images for BET Networks)
Sidney Selby stumbled upon a particularly infectious beat while browsing YouTube a year ago. He liked it so much that he decided to buy it for $200, and a few months later, released it as a rap song under the name "Panda."
The song quickly reached unprecedented success and was remixed on Kanye West's most recent album "The Life of Pablo." West quickly signed Selby to his music label, and the two collaborated again on the remix of Selby's new song, "Tiimmy Turner," which was officially released on Oct. 14.
Selby's claim to fame is a prominent addition to the growing list of new-age rappers whose careers are based online. In particular, streaming music for free has become the most powerful tool in a rapper's toolbox, and in recent years has manifested itself in a specific platform: SoundCloud. As a result, hip-hop has largely transformed into a race to churn out the single track that teleports a rapper out of the bedroom and in front of a sold-out crowd.
For the past couple of decades, hip-hop culture was based on the pursuit of signing a major record deal – to prove one had finally made it. From Jay-Z's signature street braggadocio to Drake's modern-day shower contemplations, rappers' lyrics often told stories of struggle and dedication, betrayal and support of enemies and family within the context of newfound celebrity.
[Related: Alumnus preserves immigrant parents' legacy through rap, mixtapes]
However, everything changed within a few years. The ubiquity of the internet ushered in a new era for musicians of all genres. In hip-hop's case, rappers no longer have to stand on the corners of streets, handing out demo tapes or signing with labels for promotion.
Inevitably, thousands of aspiring rappers have saturated SoundCloud with their music since the streaming service launched in 2008. Gone are the days of making physical copies of music, reaching out to radio stations or shooting garish music videos to accompany every song. For many rappers, the prospect of instant stardom is too compelling to pass up.
Two notable instances of such SoundCloud-based successes are rappers who by age would be freshmen in college: the aforementioned Selby – better known by the stage name Desiigner – and Lil Yachty. Both struck gold with their respective chart-topping hits "Panda" and "1Night." In fact, SoundCloud has become so essential to hip-hop that all 10 members of the 2016 XXL Magazine Freshman Class, a coveted recognition in the realm of hip-hop, have commercial profiles on the platform.
Another standout example of the dramatic shift in culture is Toronto-based crooner NAV. On Sept. 2, NAV appeared on Travis Scott's sophomore album "Birds In The Trap Sing McKnight." He has a massive following on SoundCloud, with five of his seven songs accumulating over 5 million plays. Yet, NAV's elusive and mysterious persona demonstrates that performing live or seeking public attention are not priorities – something that even a decade ago was unheard of for a rising rap star.
[Throwback: Terry Gray releases first rap mixtape 'American Paradox']
The scramble to produce the next "Panda" has also led to a spike in the importance of bombastic, catchy beats. Popularly dubbed as "superproducers," beat-makers such as Metro Boomin', Mike WiLL Made-It and DJ Mustard stamp their beats with signature "DJ Tags," which are recognizable vocal snippets announcing the producer's name. Indeed, these producers have become so skilled at crafting memorable and energetic beats that the producer's signature sometimes bears more weight than the rapper's name.
SoundCloud hip-hop culture has spilled over into the mainstream, too. Producers are sought after by some of the most recognized artists in the music industry – there would be no "Jumpman," "Low Life" or "3500" without 23-year-old Metro Boomin'.
The frenzy of creating standout songs also affected how songs are packaged; it is a rarity to find full-length albums on SoundCloud. Instead, music is released as a digital mixtape, short EP or as a stand-alone song.
Perhaps most importantly, a striking portion of popular new-age rappers are independent, meaning the musician is not signed to a major label. Chance the Rapper, Danny Brown and Young Thug utilize their SoundCloud and internet fame to remain in charge of their music careers. The rappers seem proud of their independence and shun the opportunity to sign a major record deal, which previous generations of rappers so strongly desired. As Chance the Rapper infamously yelps on the song "Mixtape," "How can they call themselves bosses / when they got so many bosses?"
Though few anticipated Selby's song "Panda" becoming such a monstrous hit, the power of SoundCloud has made the mentality clear – time is better spent in the recording studio than seeking publicity. While attempting to perfect the trendiest song possible, rappers are pursuing harder-hitting beats, catchier vocals and greater social media recognition. Some music listeners may be put off by this drastic shift in rap culture. But for many, it is an opportunity to become the next overnight sensation.