Movie review: 'The Birth of a Nation'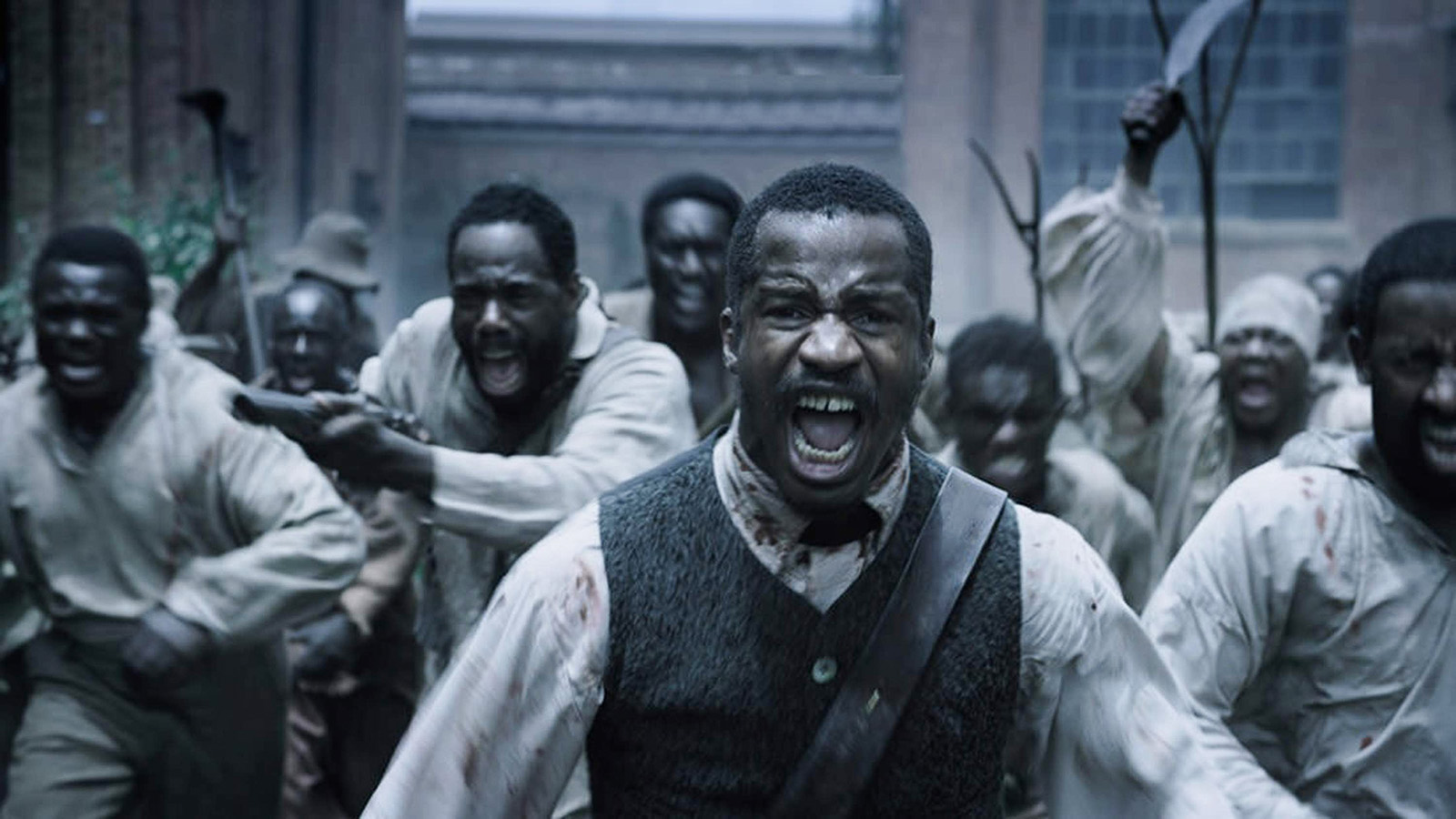 Historical drama film "The Birth of a Nation" follows the life of slave Nat Turner (Nate Parker) as he grows up on a southern plantation in the 1800s. (Courtesy of Sundance Film Festival)
"The Birth of a Nation" Directed by Nate Parker Fox Searchlight Pictures Released Oct. 7
Nate Parker attempts to rewrite the past, comment on the present and influence the future with his new film "The Birth of a Nation."
Few projects have been as ambitious, and Parker certainly outdid himself with riveting monologues, sickening images and haunting symbols — some subtle and others so blatant they flirt with the fourth wall. But its messages, though powerful, inevitably fail to resonate beyond the film's limited historical time period.
"The Birth of a Nation" reclaims history as told by its antecedent D.W. Griffith's "The Birth of a Nation" and turns it completely on its head. In rebuke of its namesake, it exposes antebellum Southern society for its inhumanity and sanctifies rebellion with disturbingly graphic imagery and indirect allusions to the 1915 original in the form of parallel themes and camera angles.
Based on the story of Nat Turner's slave rebellion, the film follows Turner (Nate Parker) as he grows up on a Southern plantation. After discovering Nat Turner has taught himself to read in the slave barracks, Elizabeth Turner (Penelope Ann Miller), the matriarch of the Turner estate, orders young Nat Turner inside and presents him with a Bible.
Using the scripture for guidance, Nat Turner preaches to his fellow slaves about God's will, impressing slave masters on neighboring plantations. They begin offering payment to Nat Turner's master, Samuel Turner (Armie Hammer), in exchange for Nat Turner's religious services.
But as Nat Turner gives sermons to slaves on other estates, he witnesses the everyday atrocities they endure. Outraged and disgusted, he realizes his only master is God and organizes a mass insurrection against the slave masters.
The plot agrees with many historians who credit Nat Turner's and other slave rebellions as the impetus for the Civil War, and thus, the birth of the modern United States. This pro-mutiny content starkly contrasts that of the original film, which praised the Ku Klux Klan for lynching freed slaves.
[Recent review: "Queen of Katwe"]
The role of Nat Turner is complex and emotionally demanding, and Parker executes his many monologues with an impressively raw vulnerability. He speaks with all the vigor of a man who has been brutally mistreated his entire life during sermons in which he passes subliminal rebellious messages to his fellow slaves. In services where he is forced to preach obedience to those he has watched suffer, his internal struggle is visible as he holds back tears and speaks through gritted teeth.
However, Parker's most gripping performances are his silent ones. Though he does not speak, Parker's eyes flash with contempt each time a white man or woman patronizes his character. His breakdown at the sight of his wife, Cherry (Aja Naomi King), after she has been raped and battered by a mob of white men, has the potential to evoke sobs as violent as his own.
Aside from the enthralling performances delivered by Parker and his supporting actors, "The Birth of a Nation" also stuns with its clever cinematic choices. A close-up shot of a blade against a white neck zooms out to reveal a household slave trimming his master's beard, ingeniously foreshadowing a violent uprising.
While the original film paints the KKK as pious heroes, the 2016 version visually sanctifies Nat Turner's insubordination with haunting shots. The full shot of Nat Turner's limp body bonded to the wooden post after he endures his punishment for disobeying his master out on the whipping post bears a striking resemblance to the crucifix. Later in the film, light pours onto Nat Turner through a stained-glass window in the shape of a cross as he murders his master.
Other scenes subvert Griffith's film more directly. A scene in which the camera closes in on Cherry's terrified expression as she is approached by a predatory white mob is reminiscent of a similar scene in the 1915 film. Instead, in the original, a young, white woman is chased through the woods by a sexually depraved character in blackface. By utilizing similar visual techniques, the 2016 film shames its racist namesake while simultaneously overwriting cinematic history as it should be told.
The film also successfully addresses current race issues with triggering dialogue. In the aftermath of the rebellion, Cherry remarks to her husband that white men are killing people for no reason other than being black. The line feels out of place because black was not a common term used to refer to people of color until over a century past the film's time period, causing it to resonate for its relevance to modern-day racial tension.
But subtle nods to modern-day discrimination cannot overpower the misconception that slavery films often reinforce — the idea that racism is cemented in a bygone era. This shortcoming is not due to an absence of modern relevance or lack of effort on Parker's part to reference current societal issues; it is the inevitable pitfall of films confined to a specific historical period.
By adopting the name of a film both notorious for its offensive content and revolutionary for its cutting-edge film techniques, Parker is bound to collect a racially diverse audience with a wide range of opinions on current race debates.
However, the poignant line will likely only reach those who are already sympathetic or empathetic to the current struggles of America's black community. If the film wished to awaken those who are ignorant to the social issues surrounding them, it has put too much faith in their ability to read between the lines.
"The Birth of a Nation" successfully subverts its predecessor. Though its content is upsetting, the period film is worth watching for its historical value and outstanding acting performances.
Carras is an A&E senior staff writer. She was previously the assistant editor for the Theater Film and Television beat of A&E.
Carras is an A&E senior staff writer. She was previously the assistant editor for the Theater Film and Television beat of A&E.