Activities to check off your UCLA bucket list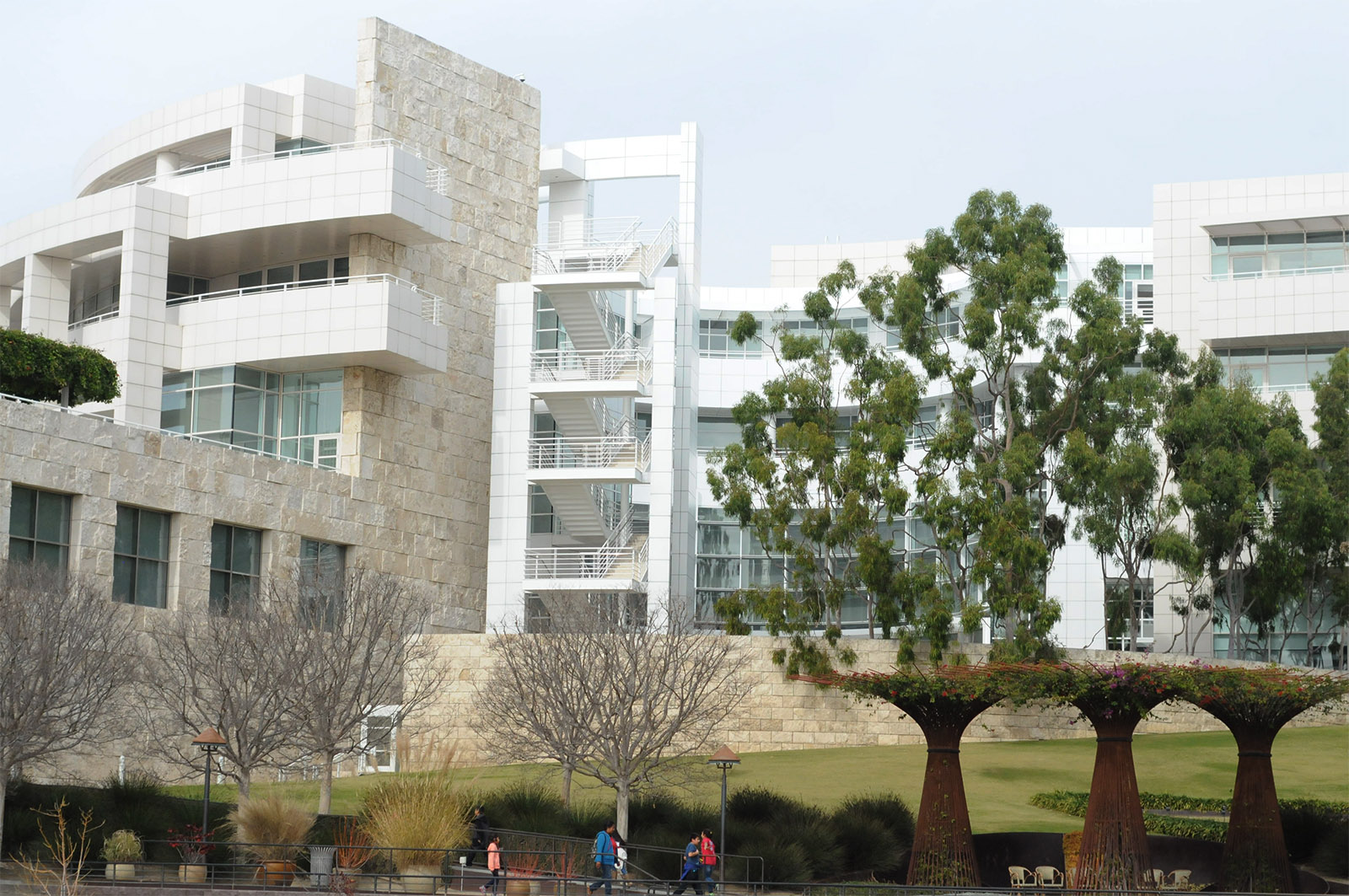 Make your time at UCLA count with the activities on our bucket list, such as visiting the Getty Center. (Daily Bruin file photo)
Every campus has long-standing traditions that make attending that school a unique experience. Make sure to try some of the activities on our bucket list so you don't miss out on what UCLA has to offer.
Movie premiere in Westwood
One of the draws of going to school in Los Angeles is the glitz of nearby Hollywood. Yet in Westwood, Hollywood comes to us about once a month when the local movie theaters host premieres – these are actual red carpet events featuring famous actors. I attended the premiere of "Hail, Caesar!" in February 2016, after I decided to stop by on my way to a club meeting. I wore my backpack and stood on tiptoes in a mob of people — one of whom was carrying her groceries – to watch George Clooney, Amal Clooney, Channing Tatum, Jenna Dewan Tatum, Jonah Hill and the Coen brothers arrive in fancy cars on Broxton Avenue in Westwood. For anyone interested in the entertainment industry, stopping by a premiere is the perfect celebrity sighting opportunity.
Attend an event in Royce Hall
Oddly enough, Royce Hall can be one of UCLA's most underappreciated attractions. Although everyone knows that the outside is beautiful, the inside is somewhat lesser-known. A huge venue with gorgeous ceilings and design, Royce is home to many performing arts events throughout the year, whether it's a prestigious piano performance through the Center for the Art of Performance at UCLA or a dance show through a club. During your time at UCLA, take a night to appreciate the splendor of Royce's interior. For fans of Junip, José González is playing in March with the Göteberg String Theory – check it out!
Ice blocking near Janss steps
Ice blocking is probably one of the simplest yet most enjoyable activities I've done in my time at UCLA. Under cover of the night, buy a large block of ice from Ralph's, grab an old towel, and head over to Janss Hill. If you're looking up the steps, the upper left side of the hill where there are no trees to slide into is an optimal area for ice blocking. Place your towel on the ice and sit on it. From there, sliding down the hill is just plain old fun and definitely worth the mud and bruises.
Undie run
One of UCLA's more controversial traditions, the undie run has been going on for over a decade, despite various attempts to ban it because of its connection to underage drinking. It takes place Wednesday of finals week each quarter, and the past few runs have seen an increased police presence after reports of rowdiness a few years ago. Spring quarter's undie run saw a large gathering of mounted police, so if you enjoy seeing horses on city streets, undie run is your time.
Spring Sing
As someone who had previously ignored Spring Sing, I can say after attending 2016's Spring Sing, it's actually something you shouldn't miss. Various groups and individuals from around campus come together to perform music and dance choreography.
[A look back: Spring Sing through the years]
Company, a group that hosts the show by performing comedic skits in between musical performances, is one of the gems of the show, taking advantage of UCLA in-jokes to entertain the audience. Maybe leave it until your senior year if you like, but definitely make sure you attend once before you graduate.
Sunset Rec
As residents of Los Angeles, we're lucky to get roughly 284 days of sun per year. To take advantage of that sunshine, spend an afternoon at Sunset Canyon Recreation Center, either tanning on the grassy fields, or splashing around in the family pool. Sunset Rec is also home to beach volleyball courts and barbecue areas, which can be a fun substitute if Dockweiler (the closest beach to allow barbecue pits) seems too far away. Sync up a good tanning playlist and slap on some sunscreen.
Getty Center College Night
Every time someone I know is coming to visit LA and they ask me what they should do, I tell them to go to the Getty Center. The museum has free admission and is accessible by car with a $15 parking fee, or by bus, a quick 30-minute ride from Bellagio and Sunset. The fruit of a trust set up by the late philanthropist J. Paul Getty, the Getty Center is home to hundreds of art pieces of varying types, from Renaissance paintings to 1970s photographs, even Rococo French furniture. It also boasts a beautiful central garden and fountain with room for picnicking as well.
[Read more: Getty Museum immerses students in art]
College Night usually takes place twice a year, once in fall and once in spring, and features live music, free food and a cash bar, in addition to curators available to answer questions about the current exhibits. There are also art demonstrations and activities and special tours.
Marina del Rey kayaking
Yet another facility that UCLA offers its students is the Marina Aquatic Center, located in Marina Del Rey roughly 10 miles from UCLA. Transportation can be a bit of a hassle because of limited parking, but it is accessible by bus and bike. The MAC offers equipment rentals, such as paddleboards and kayaks, as well as lessons in various water-related activities such as surfing, sailing and windsurfing (check the up-to-date Rec Quarterly for fees and dates). Sea kayaking is an activity everyone who's lived on the coast should experience, and since sit-on-top kayaks are free for two hours to currently enrolled UCLA students, you really have no excuse not to take advantage.
Ali was the prime art director. She was previously the Design director and an assistant Design director.
Ali was the prime art director. She was previously the Design director and an assistant Design director.
Weinberg is the prime content editor. She was previously the A&E editor and the assistant A&E editor for the lifestyle beat.
Weinberg is the prime content editor. She was previously the A&E editor and the assistant A&E editor for the lifestyle beat.