UCLA alumna Ari Afsar lands role in Chicago production of 'Hamilton'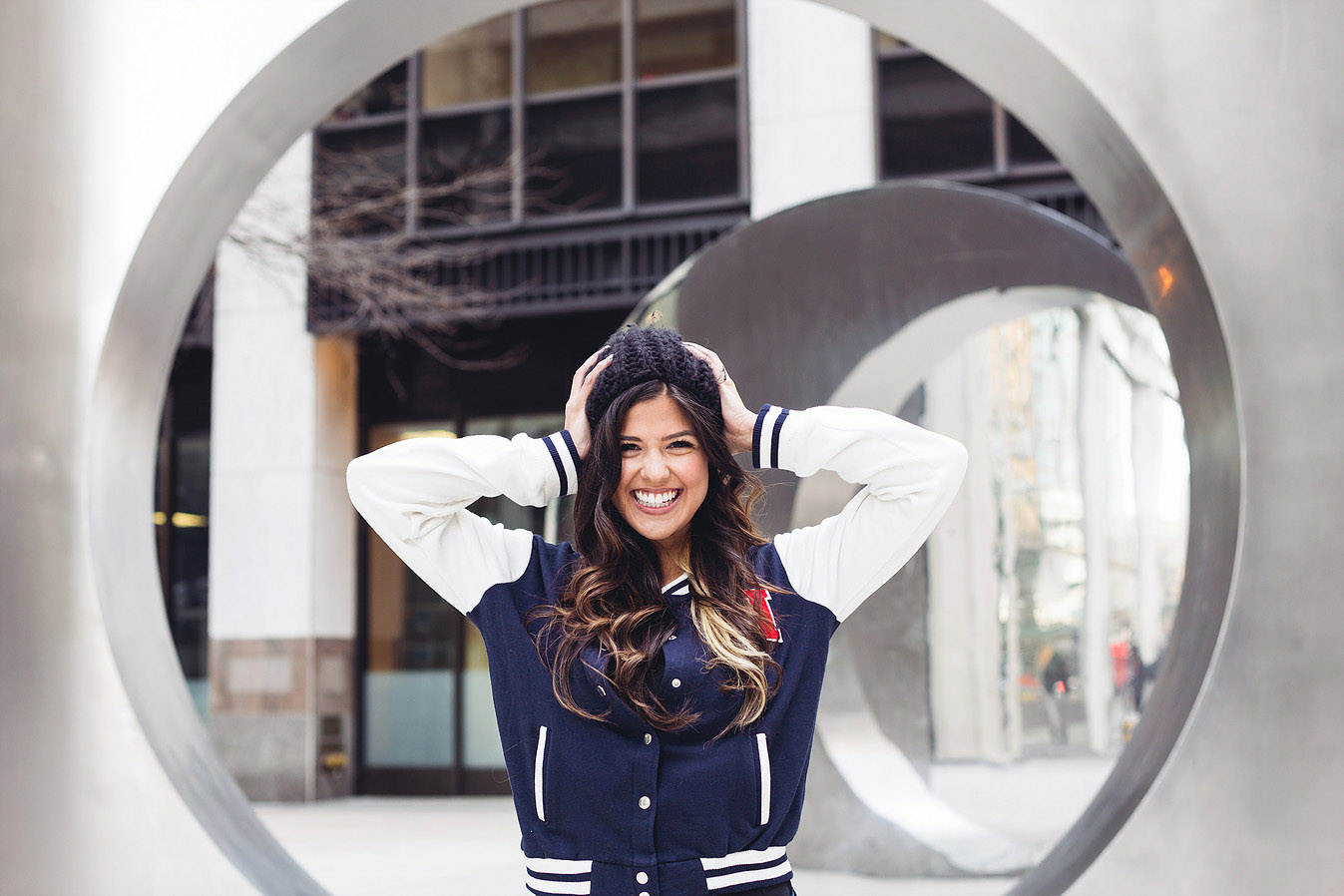 Alumna Ari Afsar lands one of her first professional roles in musical theater as Eliza Hamilton in "Hamilton." She previously performed on "American Idol" and in ScatterTones a cappella at UCLA. (Forever Photography)
Ari Afsar fangirled during her callback for the Chicago musical "Hamilton" because she got to sing for Tony Award-winning director Thomas Kail.
The UCLA alumna sang two songs from the show and one from her book, and was asked to stay longer. She waited an hour and then performed for Tony Award-winning orchestrator and musical director Alex Lacamoire.
By August, she was rehearsing six days a week, eight hours a day in New York, preparing to play Eliza Hamilton in Chicago. Beginning Sept. 27, Afsar will perform in the 11-time Tony Award-winning musical about the founding father. Though she's a seasoned auditionee with experience in jazz, a cappella and R&B music, Eliza is one of Afsar's first professional roles in musical theater.
[Related: Songs & Stories – Arianna Afsar and Andrew Cedar]
Afsar first became involved in theater at age 7, and her musical influences ranged from Celine Dion to Barbra Streisand.
"I grew up on smooth jazz 98.1 San Diego — that was the thing we could only listen to in the car," Afsar said.
She began songwriting to express herself at age 16, the same year she auditioned for "American Idol" with the R&B song "Put Your Records On" and placed in the top 36.
Afsar later entered UCLA and studied musical theater. After receiving a flyer during orientation, she auditioned for the a cappella group ScatterTones, the members of which became her best friends and musical collaborators.
"I always joke if you've seen 'Pitch Perfect' that was really my college experience," she said.
Russell Angelico, then-creative director of ScatterTones, said Afsar blew their minds with her first audition, singing the same song she used for "American Idol."
"While she had the appearance and the sound of a total diva, we all misjudged her," Angelico said. "What impressed me about her was she was okay making a fool of herself and taking direction."
Their brother-sister dynamic dissipated into one of true friendship and collaboration, he said, which was unlike many solo artists or people with ambition.
Afsar's fire was evident to Angelico, who said it's common for singers to get wrapped up in a cappella life. But Afsar kept reaching for more experiences outside the group, such as pageantry.
[Throwback: UCLA student Arianna Afsar crowned Miss California 2010]
Beyond a cappella, Afsar ultimately decided to study jazz vocals in the ethnomusicology department.
Jazz adjunct associate professor Michele Weir said Afsar likely chose the jazz major because UCLA does not offer pop, rock or R&B style majors.
Though "Hamilton" is not a jazz musical, Weir said certain skills will transfer, such as the adaptability that is needed for auditions, as well as writing and arranging music. At first it was difficult for Afsar to authentically sing with emotion because her years of practice taught her to be more polished than vulnerable, Weir said.
"Honestly that might have been not the most easy, natural thing for her, and the reason is because she's such a strong professional," Weir said. "She just learned to always be up for the challenge."
After graduating, the challenge continued with professional auditions for both music and television, including the Netflix movie "Martian Land."
"I've never worked so hard for an audition in my life for those couple years after graduating," Afsar said.
But the process had become second nature to her because she'd been auditioning since she was 14 years old. She'd learned how to be truly prepared – be open and ready for anything, know every song in her songbook, know her own voice and deal with pressure.
"Even though I may not have had a Broadway role, I've auditioned I can't even tell you how many times," Afsar said. "When you're auditioning, you kind of have the mentality of 'I'll take anything.'"
Not long after she was cast in Chicago's "Hamilton," she began practicing in New York and receiving advice from Lexi Lawson, who plays Eliza on Broadway.
"It's so helpful to have a confidante who really understands everything you're going through," Afsar said. "The Hamil-family is strong."
Asfar said she is especially impressed by the involvement of Kail, Lacamoire and Lin-Manuel Miranda, writer of the book, lyrics and music of "Hamilton." Miranda comes to rehearsal a few times a week, Afsar said.
She said the camaraderie during rehearsals puts her at ease, knowing the cast will live within a 2-mile radius from each other in Chicago – some of them in her same apartment building, she said.
"Hamilton" marks the end of Afsar's part-time jobs, which is a huge step for the musician, who feels she's really made it.
"I think there's always this grateful #blessed for anything that comes my way," Afsar said. "One step at a time."
Weinberg is the prime content editor. She was previously the A&E editor and the assistant A&E editor for the lifestyle beat.
Weinberg is the prime content editor. She was previously the A&E editor and the assistant A&E editor for the lifestyle beat.