Love | Hate: Were the Super Bowl ads engaging or did they drop the ball?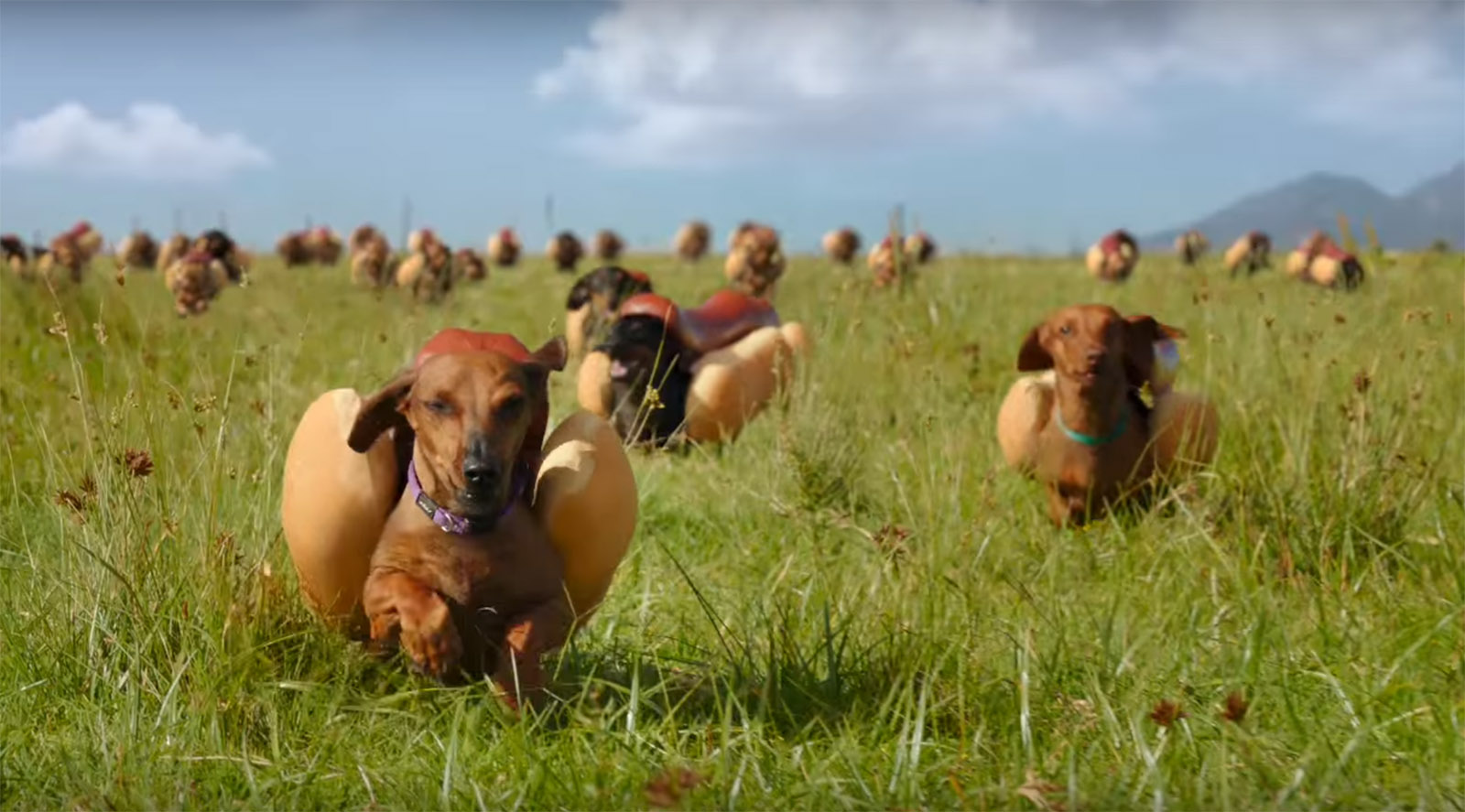 (Courtesy of Heinz Ketchup via YouTube)
2016 was the year of the celebrity-endorsed Super Bowl commercial. On Sunday, everyone from Christopher Walken to Helen Mirren to Jeff Goldblum and Lil Wayne made their best, most random pitches to the 111.9 million viewers at home. And it better be worth it, with each 30-second spot alongside the biggest sporting event in the country costing a pretty $5 million penny.
A&E columnists Emanuela Boisbouvier and Sebastian Torrelio discuss the best and worst Super Bowl 50 advertisements in this week's "Love | Hate," from the cute and passionately poignant, to the tasteless and disturbingly abhorrent.
Love
The Super Bowl is the biggest American sporting event of the year, reaching huge numbers of viewers. For my part, I only watch it for the commercials, and this year's didn't fail to impress.
In the midst of the heated primary election season, Amy Schumer and Seth Rogen announced the creation of a new political party that is sure to unite Americans on all fronts: the Bud Light party, because what's more American than beer?
Schumer and Rogen made for a great pair in this humorous commercial, which included an obligatory caucus joke, a random appearance from Paul Rudd and a reference to Bill Pullman's "Independence Day" speech. Seeing a Bud Light ad through a political lens was an original approach and made for a good laugh.
Colgate took a more informative approach to their ad. Did you know that brushing your teeth with the tap running wastes up to four gallons of water? Well, now you do. And so do the 111.9 million viewers that watched Colgate's 30-second spot on Sunday.
The toothpaste company chose to do all but advertise their product, shifting the focus to the importance of saving water. The powerful and compelling ad demonstrated all of the ways those 4 gallons of wasted water could be used, including quenching the thirst of parched children. The commercial was out of the ordinary and transmitted its message in an effective way.
Heinz took a more direct approach: actually advertising the product they are selling, while adding a humorous and adorable twist. In the commercial, hundreds of dachshunds wearing hot-dog costumes are seen running in slow motion across a field toward a group of human Heinz dressings. Harry Nilsson's "Without You" plays in the background, as the puppies jump into the sauces' arms and drown them with kisses – or licks, I should say.
Maybe it's the fact that sausage dogs were sporting a sausage costume or the sight of their long ears flopping around in slow motion as they run to their owners that made this ad adorable. Heinz definitely provided one of the most heart-warming commercials of this year's Super Bowl.
– Emanuela Boisbouvier
Hate
By my possibly inaccurate count, there were approximately 64 different nationally-aired Super Bowl commercials, minus any movie trailers or CBS endorsements. Out of those 64, only 11 made me smile, or at the very least mentally pause for a moment. And one of those 11 was Beyoncé's announcement of her new tour, I'm not even sure that counts.
The rest made me either shrug or grimace. There are so many companies that seem to either have terribly boring ideas, think viewers are obsessed with talking animals, or think it's funny to suggest that Americans have an uncontrollable load of terrible digestive problems. I'll go down the list.
Dollar Shave Club thought this was a good idea: a grimy shower razor with a discomfiting southern accent and a small, dirty goatee talks to a wife and her showering husband about how fun it would be for them to all have a shaving party together. It's absolutely fascinating to me that anyone blew millions of dollars on something so awfully bland.
What's even worse than that? Surprisingly, talking animals.
The Honda Ridgeline commercial, in which a herd of sheep sing along to Queen's "Somebody to Love" every time their shepherd leaves, felt like 60-seconds of eternity. It did not make me want a Honda Ridgeline; it made me want to question why I would ever play music loudly out of my car again when things this strange and pointless happen in my wake. Then, to cap it off, Honda bookends the commercial with a talking dog. When that can't save your commercial, you're in a serious pit of despair.
One commercial was unbearably horrid. So much so that I can barely describe it because I'm still not entirely sure it wasn't a hallucination. Xifaxan aired a spot in which an anthropomorphic, pink intestinal system had to quickly run out of a football stadium because it had diarrhea. It's the type of concept that might require an entire think-piece written on its heinous vulgarity. But with respect to the snappy brevity of this column, it doesn't even warrant a proper write-off. I hate you, Xifaxan commercial.
– Sebastian Torrelio