Love | Hate: Does 'The Bachelor' bring fresh absurdity or tired tropes to reality TV?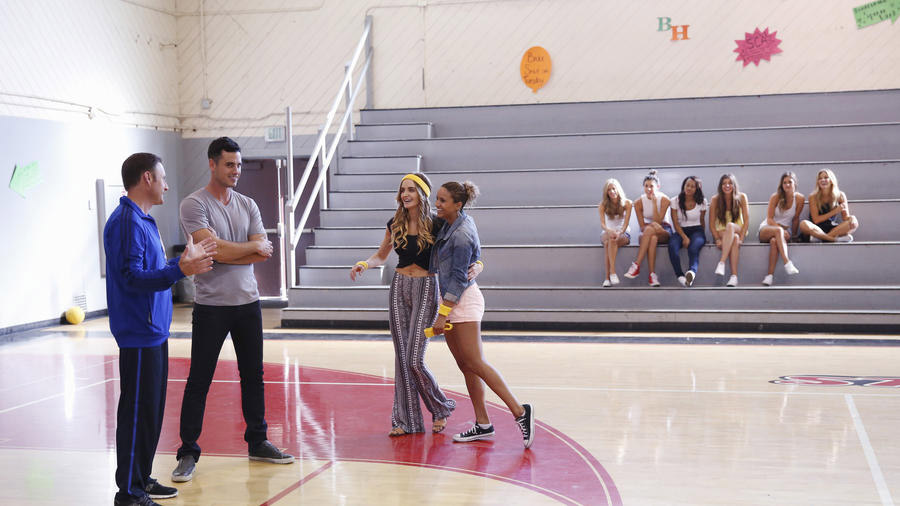 With the return of A&E's "Love | Hate" column, two writers will declare their love or hate for recent pop culture events.
After 14 years, does watching a handsome male date 28 random strangers simultaneously, then swap genders and start all over again get tiring? Does it represent a shallow way of handling television, romance and life? Or has the television show "The Bachelor," now in its 20th male incarnation, been able to survive by putting a positive spin on the format?
In this week's "Love | Hate," A&E columnists Sebastian Torrelio and Sarah Ahern voice their thoughts on the king (and occasional queen) of all dating game shows, and whether they'd give the current season a rose or show it the door.
Love
Full disclosure: This current season of "The Bachelor" is the first that I've actually followed on an episodic basis. It's not because I have any particular interest in the series – Ben Higgins, though a very admirable man, has the type of Christian values and respectable attitude that don't exactly make for an exciting show.
But oh boy, is this a wonderful season so far. It has practically nothing to do with Higgins, but rather the warped form of reality television that surrounds him. They're present from the introductory moments of the season, when one woman named JoJo exits a limousine and enters Higgins' house wearing a unicorn mask. Later, a woman shows up on a hoverboard and another with a gifted mini-horse.
"The Bachelor" has a reputation for being the squalor of many Americans' viewing habits. But I've seen episodes of "The Bachelor" before, and the show has never been this strange.
Let me explain further: After the third and most recent episode of "The Bachelor," two bizarre, old men appeared on "Bachelor Live," which is a live follow-up discussion program to "The Bachelor." Their names are George St. Geegland and Gil Faizon, characters portrayed by comedians Nick Kroll and John Mulaney who, rather than giving any actual dating advice, made jokes and commentary about tuna, being Jewish and pranking women in restaurants.
In a way, this event was a crossover between "The Bachelor" and "Comedy Bang! Bang!," one of the most absurd satirical podcasts in existence. In comparison it made this week's episode of "The Bachelor" one of the most absurd things I've seen on network television in a long time.
I don't know who booked Kroll and Mulaney for the show, just like I don't know who booked Ice Cube and Kevin Hart as dating advice consultants the week before that. But whoever it is should be praised for giving one of the most disdained shows in the country a much-needed boost of originality – and a surrealist shot of insanity. As long as it continues, "The Bachelor" won't be without its important criticism, but at least for the time being, I'll be enjoying the pandemonium.
– Sebastian Torrelio
Hate
One evening, I remember staying at my friend's house, and she and her mom were preparing to sit down and watch "The Bachelor." I was 14 years old, had never had any relationship experience and was somewhat troubled by the fact that a man was choosing his soul mate through a process of elimination.
While it is typical of many reality shows to contain exploitative insights into the lives of contestants, a competition for love that is supposed to result in a successful, lasting marriage takes the cake of ridiculousness.
The trailer for "The Bachelor's" 20th season is itself enough to expose the superficiality and absurdity that engulfs the show. The titular bachelor, Ben Higgins, reveals his biggest fear at the beginning of the preview – being unlovable. A few shots later, at least three different women are shown confidently expressing to the world that they and Ben are falling in love.
What happens next? The women become physically and verbally violent – from swearing at each other for their "manipulative" actions to hitting another participant across the face.
I am able to grasp the entertaining aspect of "The Bachelor" and America's fascination with drama evident in such reality shows; however, I simply cannot comprehend how these grown women believe that "winning" and "battling" for love is a healthy way to approach and maintain a relationship.
The rose given to potential candidates is perhaps the pinnacle of the show's superficiality. Contestants are often heard saying things like, "I will be crushed if I don't get the rose." The idea that a simple object is the symbol of impending love between the bachelor and the candidate after a few dates, exposes the lack of substance and authenticity between the man and women in the show.
When I look back at my friend and her mother's sheer excitement to see who the bachelor would eliminate from his potential circle of wives next, I realized the terrible example the show sets for young girls, like my 14-year-old self who watched it. Young girls should not believe they must emotionally wear themselves down to find their soulmate or compete for their life companion in any way. This sort of connection should come about naturally – which the prevalent reality show completely ignores.
– Sarah Ahern
What is your opinion of "The Bachelor?" Email Torrelio at [email protected] and Ahern at [email protected]