Q&A: Cinematographer, alum discusses success of 'Back to the Future' series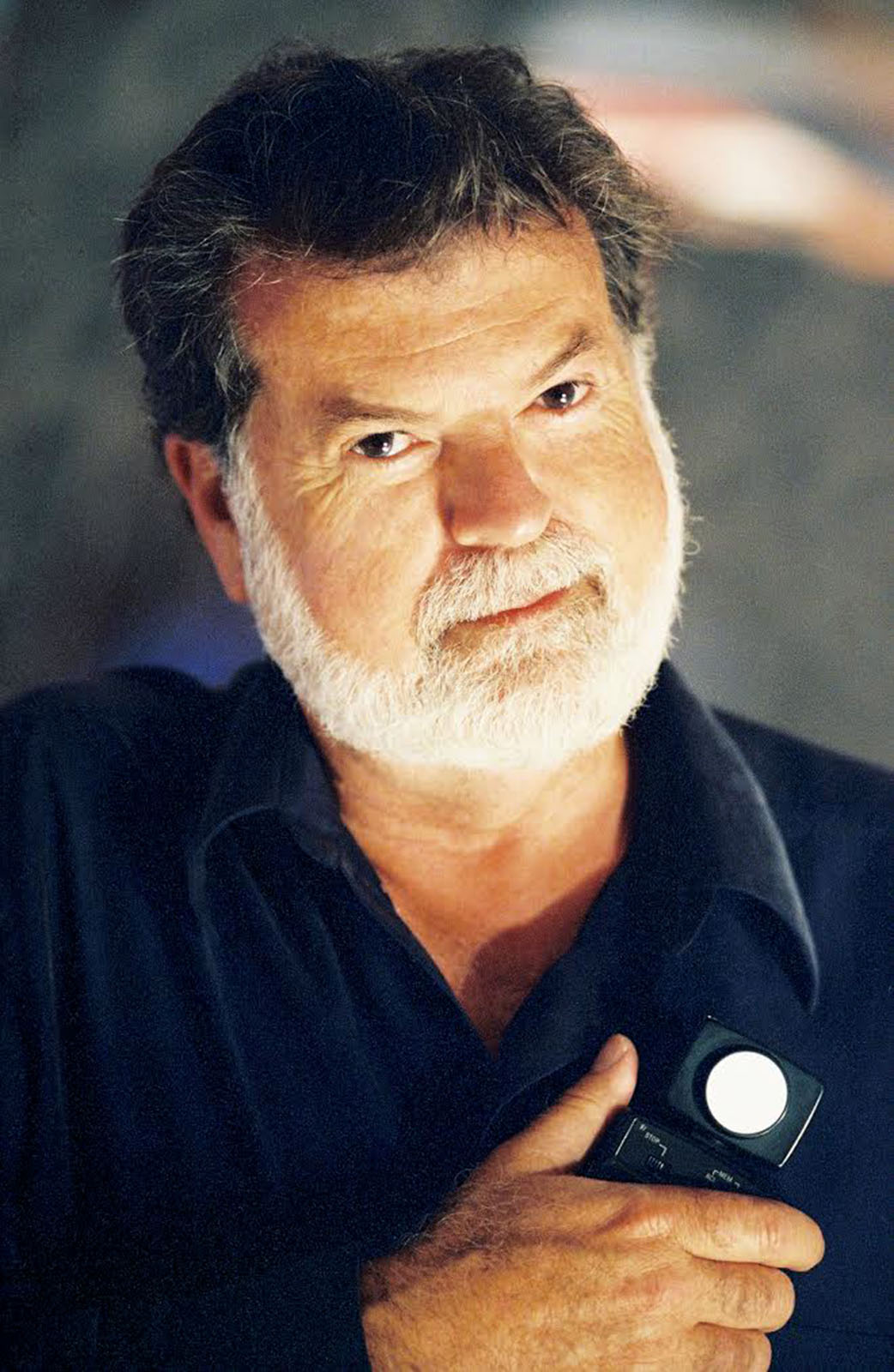 UCLA Theater, Film and Television alumnus Dean Cundey was the cinematographer for films like the "Back to the Future" trilogy and "Apollo 13." (Courtesy of Dean Cundey)
Moviegoers have been watching Dean Cundey's images for decades, from Kurt Russell overlooking a war-torn New York City to the DeLorean time machine zooming 88 miles per hour.
After graduating from the UCLA School of Theater, Film and Television in 1968, Cundey worked as cinematographer on features such as the "Back to the Future" trilogy, "Jurassic Park," "Apollo 13," "The Thing" and "Who Framed Roger Rabbit."
The films being celebrated today, Oct. 21, 2015 – the day Doc Brown and Marty McFly travel to – are the "Back to the Future" films, on a holiday called "Back to the Future Day."
The Daily Bruin's Sebastian Torrelio spoke with Cundey on one of the most celebrated trilogies in film history, and how his experience filming the movies has shaped him in the years since.
Daily Bruin: What do you remember most fondly about working on the original "Back to the Future" film?
Dean Cundey: It immediately struck me, when I read the script, of being a unique but carefully thought-out film. It's often held up as being one of the most carefully constructed screenplays of all time. It was quite challenging, because (director Robert Zemeckis and I) were always looking for new ways of storytelling and new visual techniques. And halfway through shooting, the crew convinced Universal Pictures to hire Michael J. Fox as Marty McFly. He was engaging, funny, likable and all that as a character. He made "Back to the Future" what it is today.
DB: What did you take away from the "Back to the Future" series that has impacted your career most?
DC: It was very much a visual storytelling film. It's all about images and so forth. One of the things that Zemeckis and I always tried to do is make the camerawork continuous and flowing rather than a series of cuts. This way, the audience always gets engaged in the scene and in the characters, but also, they have a sense that they're standing and watching something unfold before their eyes.
DB: That's definitely something special about the series as a whole, too, that the first, second and third films all flow into each other near-seamlessly.
DC: That was the fun of the end of the first film: Even if it could have ended, it intrigued you so much with, "Marty, we've got to do something about your kids," and then they fly off in a flying DeLorean. With so much audience acceptance and success … it became a trilogy, each movie leading you to the next and each scene leading you to the next.
DB: What do you think has caused "Back to the Future" to hold up today as a cultural touchstone?
DC: Even though the series talks about the past, present and future, there's never really anything that dates it. It's an all-encompassing story that people want to hear and want to see, a journey that we all would like to be able to take. A lot of time-travel movies are put into some kind of future world or fantasy; this was completely identifiable, with an average kid off on this extraordinary journey, and we get to go along with him. It's wish fulfillment for an audience.
DB: Which of the three films remains your favorite today?
DC: The first one has an all-encompassing story and without any serious trickery, you might say, it has the conceit of being able to go back in time. I look back at that extremely fondly. Visually, I have to say "Back to the Future III," the Western portion, was my favorite. We dealt with shooting a period nostalgically. There are iconic Western visuals we used that create the illusion of that time period.
DB: Christopher Lloyd, who played Doc Brown, has recently said that he'd be open to working on a fourth film with the support of the original cast and crew. Would you return, given the chance?
DC: Yeah, I think so. A reunion would be an interesting challenge. You always run the risk that the people are going to say, "Oh they screwed it up." But no, I wouldn't be averse to getting together and seeing if we could take the story one more step.
DB: How do you feel about "Back to the Future Day," and the worldwide celebrations that are taking place in honor of your work?
DC: It's extremely rewarding to know that a film I've worked on has gotten so much reception throughout 30 years by an audience that has changed in generations – that "Back to the Future" is still viewed by kids who never saw it on the screen and never heard of it when it first came out because they weren't born yet. It's very rewarding to know that after I'm gone, maybe I'll leave something behind that people will remember.
Compiled by Sebastian Torrelio, A&E senior staff.