Alum's award-winning 'TASTE' captures unifying aspect of food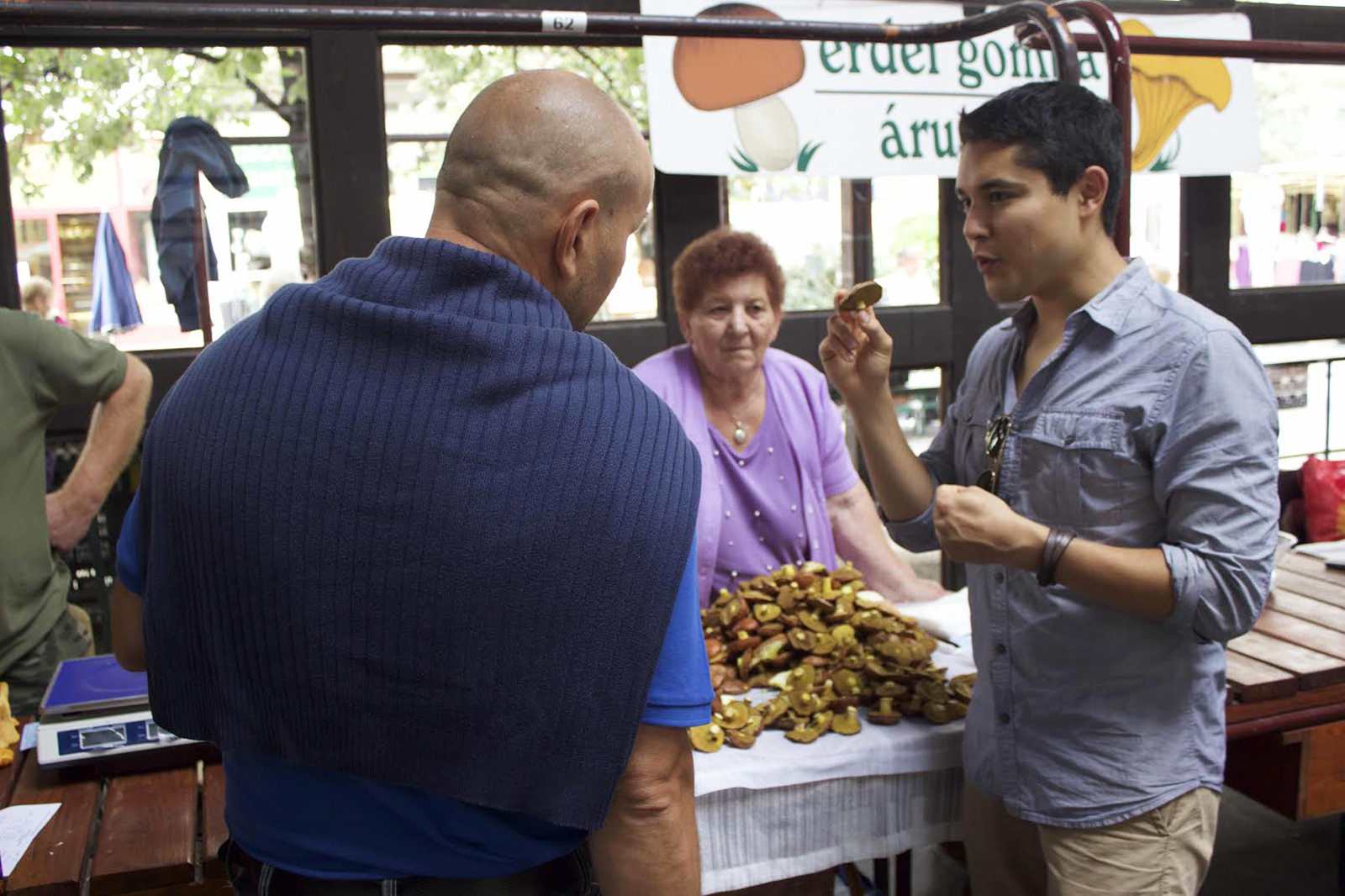 UCLA alumni Kevin Longa (right), Brian Tan and Steve Sterrett created a documentary series called "TASTE with Kevin Longa," inspired by the food vendors in Southeast Asia. The documentary will feature episodes set in Europe, Asia and the Americas. (Courtesy of Kevin Longa)
One episode of Kevin Longa's documentary series features a San Francisco chef teaching a former criminal the ways of cooking. The apprentice learns slang such as "corner" and "behind you" as he grows more comfortable with the kitchen environment.
The UCLA alumnus' "TASTE with Kevin Longa" is split into three parts called "TASTE: Europe," "TASTE: The Americas" and "TASTE: Asia," each containing three- to-seven-minute episodes that focus on a different food, entrepreneur and location. Every episode covers food-related professions of all types in locations such as Vietnam, Austria and California.
On July 14, Longa launched a Kickstarter campaign to fund the post-production editing of the first part, "TASTE: Europe," which will premiere in 2016 on the series' website. As of Sunday, the campaign has already exceeded its goal of $14,500.
In order to capture the diverse interests of local food entrepreneurs, Longa said he filmed not only chefs, but also farmers, candy makers and fishermen.
"Some of these entrepreneurs are really paving the way for what food and cuisine will be like years and years down the road," said alumnus and "TASTE" story developer Steven Sterrett. "These are the stories of real people who are making a change in the world of food."
Alumnus Brian Tan, who served as the second unit director for "TASTE: Asia," said the series captures these entrepreneurs' drive to constantly try new things.
"Food entrepreneurs represent, to me, trying as many different things as possible and trying to see if you can make something cool out of scraps," Tan said.
Together Tan, Sterrett and Longa were all involved in The Film and Photography Society at UCLA, an organization of alumni and students gaining hands-on experience with both film and photography. The idea for "TASTE" began later, after Tan invited Longa to the ASEAN International Film Festival and Awards in Malaysia.
While in Southeast Asia for the festival, Longa said he talked to different food entrepreneurs about the meals they were making and how they began their food businesses. He was inspired to create "TASTE" through these stories, such as one revealed in a conversation with Rithy, a former drug addict in Cambodia who became a master baker.
"(Rithy) found baking as a way to not only bring himself up, but also bring up his fellow Cambodians," Longa said. "He swapped syringes for whisks."
After hearing similar stories in places such as Spain and Portugal, Longa said he officially began working on "TASTE" towards the end of 2013. He first reached out to tour guides and travel and food writers to recommend locals as potential episode subjects. Eventually, Longa conducted Skype interviews with the interested applicants.
When it came to choosing who to film, Longa said he looked primarily at the entrepreneurs' stories, personalities and diversity.
Sterrett said he helped Longa narrow down which parts of these entrepreneurs' stories to tell.
The episodes cover a wide range of topics from fancy European restaurants to Malaysian street vendors, Sterrett said. For example, one episode stars a Viennese snail farmer. Another highlights a Jewish baker in Budapest, who hopes to battle anti-Semitism with Hebrew-inspired cakes.
Tan said their subjects experiment with these foods, which makes each documentary different from many cooking shows that focus more on established chefs.
While "TASTE: Europe" will not officially premiere until 2016, two episodes have been released – one as a sneak preview of "TASTE: The Americas," which is available on the series' website, and one episode from "TASTE: Europe" for awards consideration only.
From these two episodes, "TASTE" has won numerous awards internationally, including official selection in both the Devour! Film Festival in Nova Scotia, Canada in 2014 and the International Culinary Film Fest in Athens, Greece in 2015.
"Those different awards and screenings all across the world just add to my whole mission with 'TASTE,' which was to unite different people and cultures," Longa said. "We live in a very fragmented world, but there are a few things that unite people together – two of those things are food and stories."