Q&A: Peter Sellars talks new UCLA project, art's role in US politics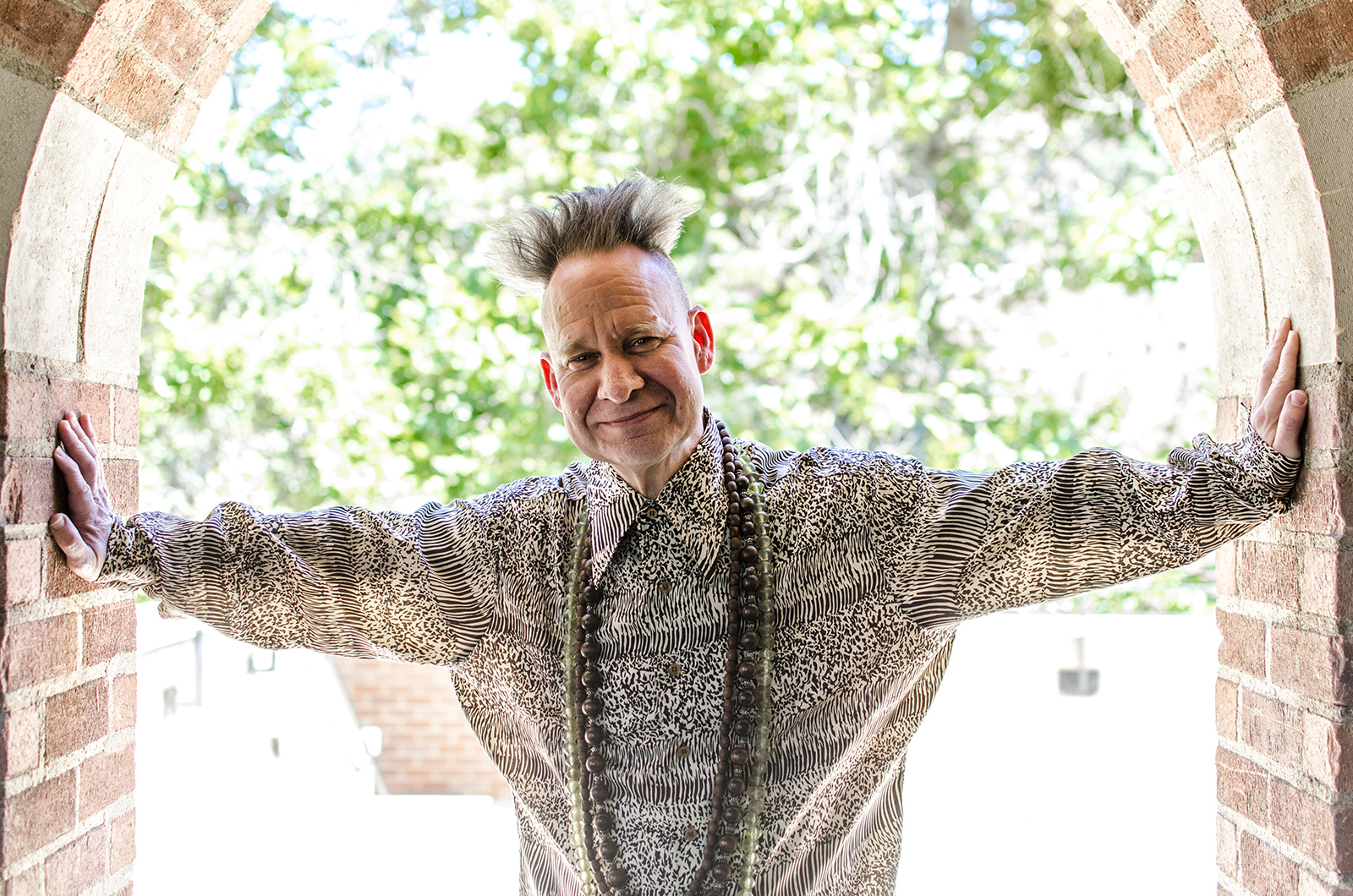 On Wednesday, professor Peter Sellars will host a discussion with photographer Richard Ross about his Juvenile in Justice project and creating art that sparks a conversation.
(Daniel Alcazar/Daily Bruin)
"Peter Sellars and Richard Ross" Wednesday, 7:30 p.m. Hammer Museum FREE
Photographer Richard Ross spoke about his art in front of world arts and cultures/dance professor Peter Sellars' students two years ago. For Sellars and many others, Ross' work has sparked a series of conversations about criminal injustice in America.
For the past several years, Ross has interviewed and photographed the lives of incarcerated youth in the United States. After traveling to hundreds of institutions across the country, he self-published a book in 2012, entitled "Juvenile In Justice," and, in 2015, published a follow-up book of the same nature that focuses specifically on incarcerated girls, "Girls in Justice."
Sellars first worked professionally with Ross when he staged a street-dance style performance called "Flexn'," which debuted in New York alongside Ross' photographs in March. The project was a test run to Sellar's new UCLA project The Boethius Initiative, which links artists and scholars to create multidisciplinary works of art that start a dialogue about an issue.
On Wednesday, the Hammer Museum and The Boethius Initiative will co-present a night of discussion with Sellars and Ross which will focus on Ross' Juvenile In Justice project and injustice within the penitentiary system. The Daily Bruin's Rebecca Sarvady spoke with Sellars about Juvenile In Justice as well as The Boethius Initiative, and art's role in the political world.
Daily Bruin: What got you interested in the topic of Juvenile In Justice and adolescent incarceration in the United States?
Peter Sellars: I think what we're experiencing right now is that America has gone way overboard in criminalization and punishment in a whole generation of people; the idea that tonight there are 70,000 teenagers who are sleeping in lockdown in a cement-sealed box with no human contact is beyond belief. The criminal justice system, every single day, commits 4,500 new kids to the system. If you're looking at results of the system itself, we can see that that there is a century of results that show that people who enter the system are overwhelmingly damaged for life.
DB: Can you tell me about Ross' project Juvenile In Justice?
PS: Richard's documentary work – the photographs – is not only human documents but also evidence of a system that is colossally destructive. It's a rare moment when you have a major artist who really commits their body of work to a topic that is so urgently needing to be addressed and understood. (It's) not in the abstract, not in a "Let's get tough on crime" discussion among politicians and stump speeches but the opposite: when you actually, with your eyes, see the effects and see the conditions that we are taking kids out of the families and neighborhood and putting them in (incarceration). … These photographs are very powerful in giving a first talking point.
DB: How does The Boethius Initiative relate to issues of social justice and art?
PS: The idea of The Boethius Initiative is to put artists together with scholars, activists and social workers to recognize that a lot of the issues we're addressing at the moment – unequal policing, unequal justice – these are cultural questions. When they recognize the presence of the humanities in these absolutely asymmetrical, unequal systems, it actually gives you a creative space from which you can intervene and move forward. … Topics, like the violence against the young people of color in the United States, need to be addressed through a multidisciplinary, multilayer set of community interventions.
DB: Do you think that art can be used as an effective tool for political change?
PS: What's important about art is that you can handle very complicated topics without violence and create zones of shared experiences and insights across the political and social spectrum. I think that one of the most powerful things about art is to generate a series of experiences that people with very different backgrounds begin to have in common. That creation of common ground and experiences that are emotionally deep and shared are the first steps of making democracy work.
The arts, by definition, are about multiplicity and diversity. Not only are you living in multiple worlds but in fact every human being has multiple cells, multiple feelings and conflicting ideas and emotions. … The arts invite people to a much more flexible sense of their own and other people's identities.
DB: What do you hope will be the public's reaction to the Juvenile In Justice project?
PS: I think what we're seeing is a movement right now. And what is very exciting is a core foundation and a whole range of players are starting to move very decisively toward creating meaningful change and meaningful alternatives. I think we all have our role to play. The more we get the word out and the more images and stories circulate, the more the movement will have power and force and effectiveness.
Compiled by Rebecca Sarvady, A&E contributor.