Alum Howard Nourmand's company Grand Jeté animates HBO documentary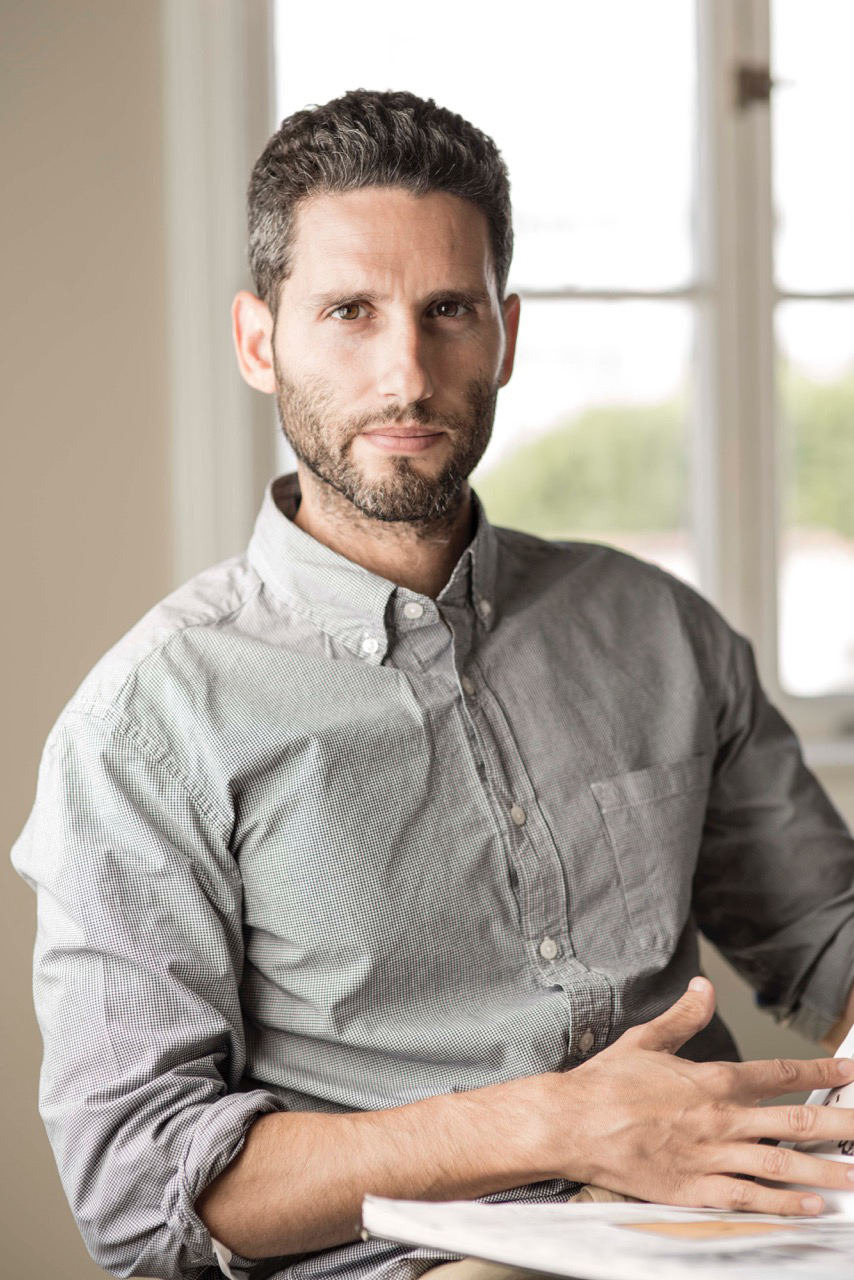 Alumnus Howard Nourmand founded the creative production company Grand Jeté in 2003 after graduating from UCLA in 2000.
(Courtesy of Howard Nourmand)
March 30, 2015 12:00 a.m.
Howard Nourmand first collaborated with Lena Dunham when designing the logo and opening title for HBO's "Girls" and the brand identity of A Casual Romance Productions. The UCLA alumnus recently worked on another of Dunham's projects to bring a popular children's book character from the books' pages to screens.
Nourmand, who graduated in 2000, serves as creative director for the creative production company Grand Jeté, which he founded in 2003. Grand Jeté recently worked on the HBO documentary, "It's Me, Hilary: The Man Who Drew Eloise" that debuted on March 23.
As a creative production company, Grand Jeté works with graphic design, animation and brands to create corporate identities, and also creates commercials and designs books. Nourmand was nominated for an Emmy in 2011 for his work on HBO's documentary "I Knew It Was You: Rediscovering John Cazale," which was made in 2009.
Before UCLA, Nourmand attended Santa Monica College, where he said he struggled and failed classes, prioritizing his modeling for Versace and Dolce and Gabbana and acting in television commercials.
"I had a lot of success with (modeling) really fast," Nourmand said. "It was hard for me to want to work hard at school when I was getting paid to do something that was so fun – it was a creative outlet for me."
Nourmand said he continued his modeling career initially at UCLA but soon began to focus more on his work as a Design | Media Arts student and his numerous film classes because of his interest in the applications and coupling of technology.
After graduating, Nourmand said he originally thought he would be sought after as a designer from UCLA, but was instead met with a rude awakening and a humbling experience.
"I thought I was going to be getting job offers left and right, but it's a very competitive industry," Nourmand said.
Nourmand said he started interning, freelancing and working directly with clients, persistently contacting the best design companies in Los Angeles.
"Maybe I wasn't the most talented, maybe I wasn't the most skilled, maybe I wasn't the most technical, but I wanted it bad," Nourmand said. "I was hungry."
Nourmand said he worked for several companies and gained experience in the industry before establishing Grand Jeté.
For HBO's "It's Me, Hilary: The Man Who Drew Eloise," Nourmand said Grand Jeté worked on the animation portions of the documentary, using an older style called cel animation.
The documentary, which was directed by Matt Wolf and produced by Stacey Reiss with Lena Dunham and Jennifer Konner as executive producers, focuses on artist Hilary Knight who illustrated Kay Thompson's "Eloise" books.
"Wolf was very clear that he did not want the character to turn into a cartoon," Nourmand said. "We did animate her, but we didn't put her in motion as much as we animated what the artist's process would have looked like in real time; there's a syntax to it."
Angela Wong interned at Grand Jeté in the summer of 2013 and recently freelanced with the company as an animator for the documentary.
"We separated everything into different layers so that we could animate them and make it feel like it's being drawn on," Wong said.
Nourmand said he was drawn to this project because of his desire to work with Reiss and the A Casual Romance Productions team, and because he was curious about the artist himself.
"My ambition was to take something that was exceptional – the artwork and the character that was dreamt up by Hilary Knight and Kay Thompson – and to take that which has lived for many, many years in a printed context and to translate that successfully to another medium: film and television," Nourmand said.
Sarah Samira Frank, a Grand Jeté employee, was also part of the team that worked on the animations for the documentary.
"I hope that the people who have read the 'Eloise' books are positively surprised about how it looks like on the screen and that it's not like a cartoon and still has her charm from the original," Frank said.
Nourmand said Grand Jeté is currently working on a photography book, a documentary on Nourmand's father and rebranding the Hollywood Athletic Club.
"It's still really hard; it's a really small company and it's not this perfect success story," Nourmand said. "Every day I'm trying to figure out what would be a better way to approach my job from both the creative and business standpoints – even though I'm an artist at heart, I run a business."