Q&A: UCLA professor Gary Gray on his music, upcoming Oscars performance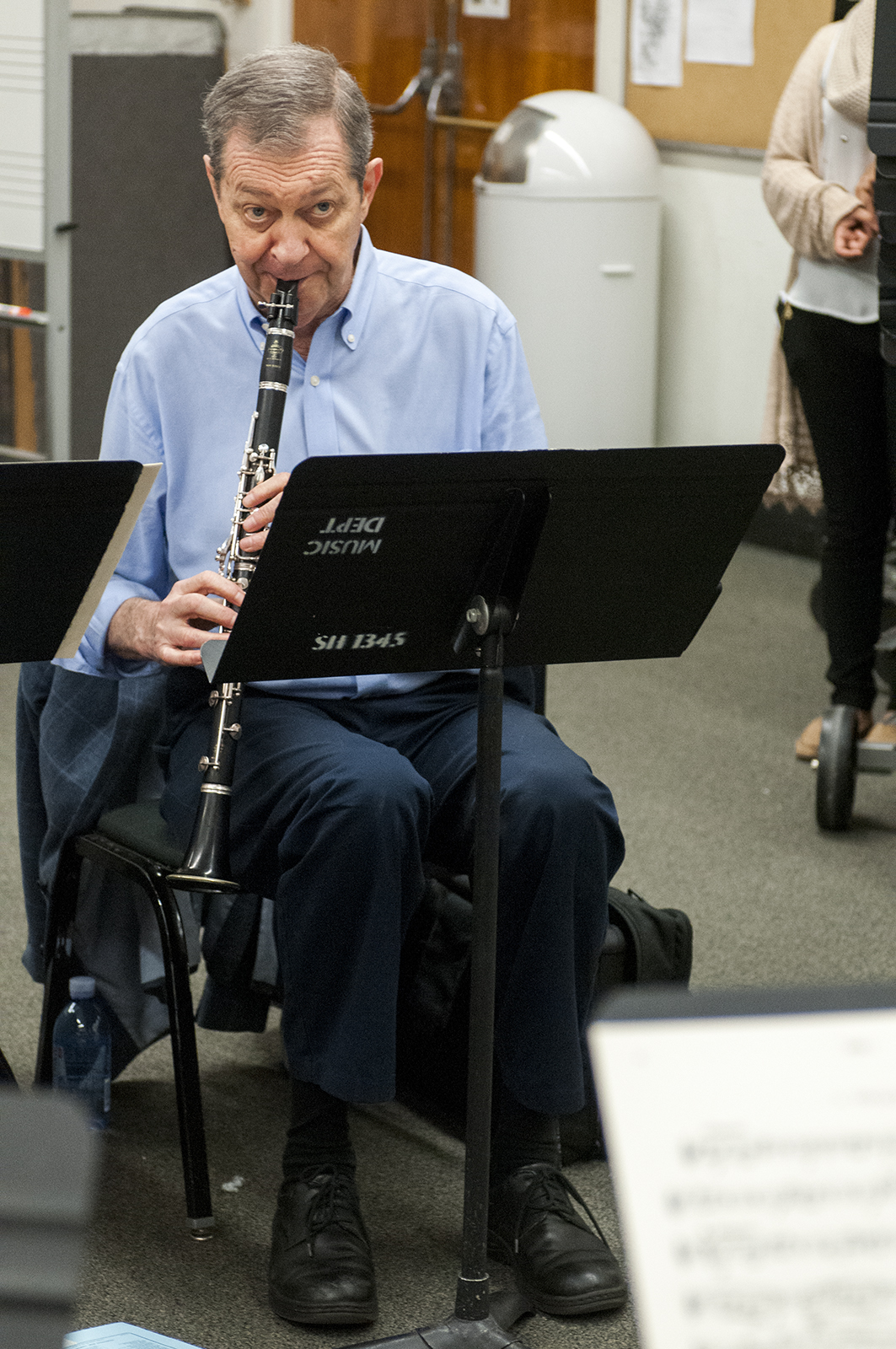 UCLA clarinet professor Gary Gray is a part of the ensemble that will provide music at the 87th annual Academy Awards this Sunday. (Eva Sidhu/Daily Bruin)
Behind the glitz and glamour of the Academy Awards goes meticulous preparation, vital in ensuring the ceremony runs smoothly. Part of the evening's flow is attributed to the Oscars' music ensemble, with recorded live versions of movie soundtracks playing as background music during the nominations.
UCLA professor and clarinetist Gary Gray and lecturer and flutist Sheridon Stokes are part of the music ensemble for Sunday's 87th Academy Awards, previously recorded at Capitol Records. Both have performed with the Oscars' ensemble in the past, when the orchestra would still play live.
Gray, in addition to lecturing at UCLA, has been a part of many orchestras that have provided soundtracks to movies, including "Finding Nemo" and "The Matrix" trilogy.
The Daily Bruin's Ishan Rampuria spoke with Gray about his tenure as a full-time professor of clarinet at UCLA, the music scene in Los Angeles and what to expect from the performance on Sunday.
Daily Bruin: What has your musical journey been like for you to be both a professor of clarinet and a professional musician?
Gary Gray: I've been at UCLA for a long time, and my work has gradually evolved, culminating in my current position as a full-time professor of clarinet at the Herb Alpert School of Music. I began as an assistant professor in the '70s lecturing in classical music and the saxophone, and gradually also became the director of UCLA's Jazz Ensemble. During my time at UCLA, we've brought in some big names in the field such as Kenny Burrell, who is one of the leading jazz guitarists around.
I've always aspired to be both a professor and also a travelling musician like Sheridon (Stokes), with a stable mixture of both playing and teaching. My career evolved from part-time teaching to full-time teaching, and simultaneously from full-time playing to part-time playing in the Los Angeles Chamber Orchestra.
DB: How has orchestral music in Los Angeles evolved parallel to your own journey into becoming a full-time professor?
GG: Early on in my career, classical music was only meant for old white men, but it has evolved to become more accessible to a wider range of people. The L.A. Philharmonic, for example, with Gustavo Dudamel leading, is one of the best ensembles in the world for exactly this reason. To play now, you need to be ready to explore a host of different styles rather than the old "nine-to-five Beethoven" job of the past. I am happy to have opened myself up to a host of different music, people and genres and the music in L.A. thrives because of this.
DB: What can we expect from the Oscars performance?
GG: We will be providing background music for the show, and will also be playing live versions of the soundtracks for the nominated movies. We will have to play everything from jazz to pop and rock – a real range of genres since the body of nominations this year is so diverse. In prior Academy Award shows, the ensemble would play the music live at the venue, but in modern times we record the pieces live at Capitol Records, and the recorded music is then played during the awards.
DB: What was the preparation like for Academy Awards on Sunday?
GG: We've been recording all week for the show at Capitol Records, and there have been a lot of rehearsals leading up to the recording. We are an orchestra of 60 people from a host of backgrounds – even including some street musicians who have made their name on the road. It is a very interesting mixture of musicians. The ensemble is mainly strings, but there is also percussion and synthesizers – basically any sound and any type of music.
Compiled by Ishan Rampuria, A&E contributor.