Student band Loop Garou experiments with new sound, name change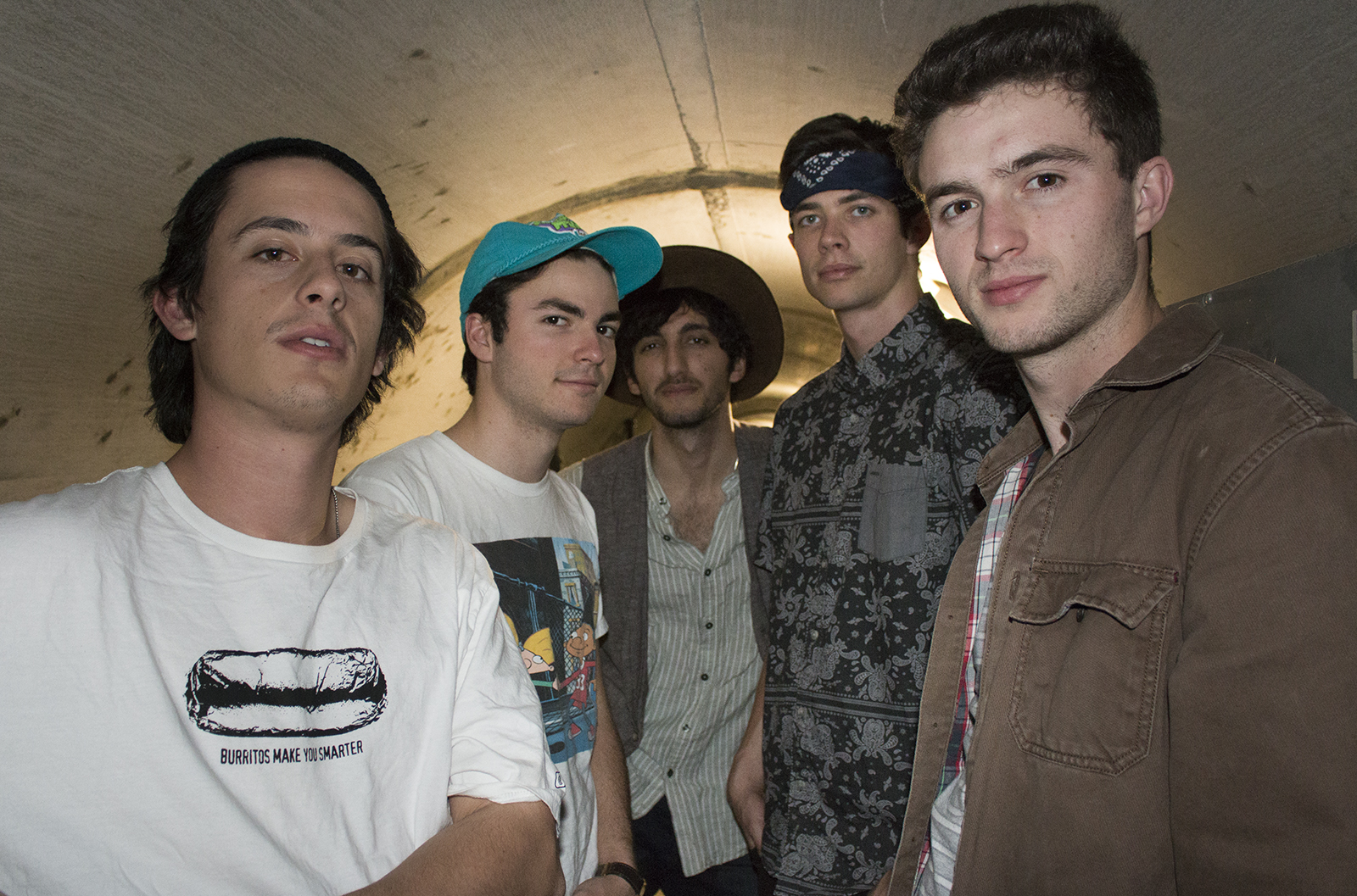 Spring Sing 2013 best band entry winners The Street Hearts have completely rebranded, changing their band name to Loop Garou (above) and sound from America-folk to blues rock. Loop Garou will perform their new music at the Hotel Café in Los Angeles Friday. (Jessica Zhou/Daily Bruin)
The Street Hearts are gone.
The indie-folk group that won the 2013 Spring Sing best band entry with their song "The Beggar" now goes by the name Loop Garou. They have traded in their acoustic twang for something much more blues and rock inspired.
"We're the same people but we're not really the same band," said fourth-year civil and environmental engineering student and bass player Nicholai Hansen. "We used to play more folky music, like Americana rock, and then we evolved; we had a personnel change, we had a style evolution."
The evolved Loop Garou will play on Friday at The Hotel Café in Los Angeles. They will be playing a flood of new material that represents their new sound.
Fourth-year cognitive science student, pianist and vocalist Nick Valentini said the members of Loop Garou do not see this flip in genre as a sudden change. He said this turnaround isn't a surprise to those who know the band personally because the band's transformation was a gradual progression.
"We (as Loop Garou) all listen to a wide variety of music," Valentini said. "It's really just when you put us five together, we write songs and this is what happens"
Hansen said while the band members have been playing under the name of The Street Hearts up until last summer, their sound has been changing since last year. The band began to shift creative direction when it added guitarist and second-year ethnomusicology student Nate Schwartz and drummer and third-year ethnomusicology student Nick Velez.
"Some of our biggest influences are folk. But when we put us five together, we just have too much sound … everyone has a certain sound," Valentini said. "Playing just standard catchy songs is, at least for me, not enough."
Along with the transformation of its sound, the band spent a long time searching for a new name, Schwartz said.
The group decided on Loop Garou, which lead vocalist and fourth-year history student Andrew Giurgius said is a stylistically modified version of the French word "loup garou" or "werewolf." The five put out their first EP, "N/A," under their new name in November, but Valentini said while they are proud of what they have produced, their sound has already progressed from their recording.
In addition to a personnel change, the band traded in the banjo, upright bass, violin and mandolin for electric guitars, drums and an electric bass to form its current heavier, funk-rock sound.
"We're genre-confused," Schwartz said. "We just wanted to try new things as musicians."
Giurgius said Loop Garou's genre experimentation falls somewhere along the lines of psychedelic blues rock. Loop Garou said its sound is influenced by bands Tame Impala and The Black Keys, but also has roots in funk, soul and classic rock.
"I don't think we're ever going to stick to one sound forever, but I think we're just on the precipice of finding that sound we've been going for," Hansen said. "Right on the edge of finding that niche."
While Loop Garou looks for its niche, Schwartz said the band is simply enjoying the time practicing together.
"I've been in bands that just practice together and go home. We'll practice for a long time and then just go hang out, the five of us," Schwartz said. "We spend a lot of time together and I feel like you can hear our camaraderie."
As Loop Garou prepares for future shows and an upcoming recording, Valentini said the band is excited to share its new material with old fans.
"We're still proud of the stuff that we did and we want people to enjoy it," Valentini said. "If you come to our show, just expect something different."