Q&A: UCLA Film and Television Archive explores voices of Chinese cinema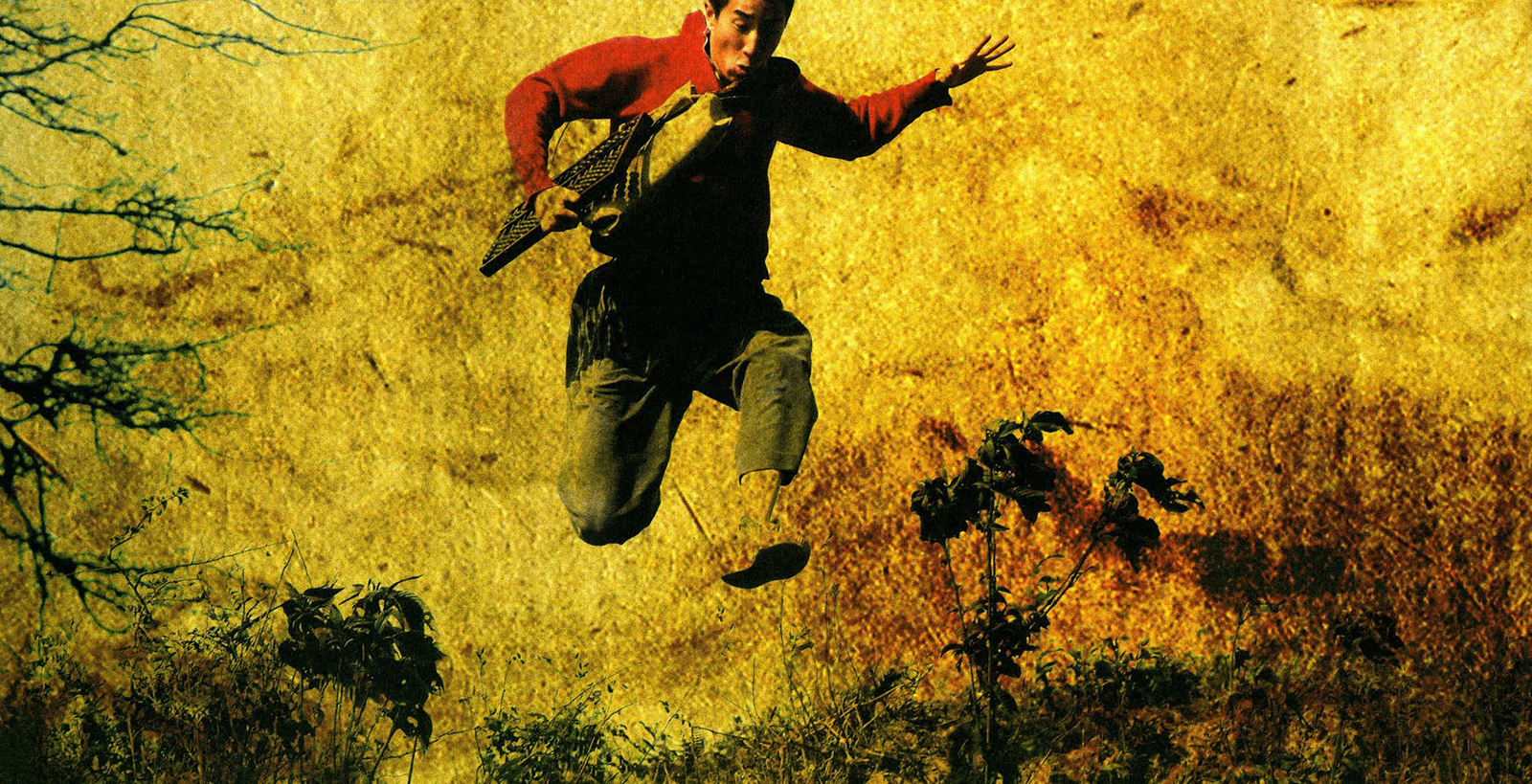 On Oct. 17 to Nov. 3, the second "China Onscreen Biennial" film series will be shown at the Billy Wilder Theater. The series presents a collection of Chinese films, such as "The Sun Also Rises" (pictured above), complemented with visual art slideshows and panels featuring directors and other special guests.
(UCLA Film and Television Archive)
Running from Oct. 17 to Nov. 3 at the Billy Wilder Theater, the second "China Onscreen Biennial" presents a collection of Chinese films, complemented with visual art slideshows and panels featuring directors and other special guests. The series introduces a plethora of voices representative of Chinese cinema.
Inaugurated in 2012, the "China Onscreen Biennial" returns this year with an expanded series of films, creating a context for audiences to better comprehend Chinese filmmaking.
The Daily Bruin's Shelly Maldonado spoke with Shannon Kelley, UCLA Film and Television Archive's head of public programs, about the archive's film series and what Kelley hopes audiences will gain from the experience.
DB: In your Archive Blog, you expressed that the biennial is more than simply a series of film screenings – that it aims to create a context for American audiences to better understand China's transformations in film and media, and the transnational impact of those changes. Can you describe what those transformations are and why it is so important to bring attention to Chinese cinema?
SK: They take a few different forms, but what has happened is that the cinema has become internationalized by its exposure in different platforms more and more widely. Chinese culture is seen in film festivals that express contemporary concerns of everyday people and their fascinations. It is an especially interesting time when socially relevant and resonant films are being made and received in various parts of the world.
DB: Are there any common themes and issues that we will see in this series?
SK: There is a really interesting thread about the legacies of the cultural revolution, which is the period from the mid-'60s to mid-'70s, which was meant to purify political thought and eradicate things that were not purely Communist will-thinking. Different generations of artists have grappled with this legacy differently over time, but what we see here is very interesting work, for instance, a director named Wu Tianming, who was a very influential person by way of supporting a generation of artists who became some of the first famous Chinese filmmakers in America.
DB: Was there a lot of planning that went into the creation of the series in terms of implementing art slideshows that complemented the films?
SK: Yes. It's also a statement about the way that film is a part of visual art and culture in the Chinese context. The influence of visual artists on the second composition of various films is a main player in the artistry of the whole arts scene in China, which is presented through film among many other media. (The series) hopes to illuminate some of the beautifully animated features, some of the genre films and bring alive a more holistic picture of the Chinese artistic scene.
DB: At any point did you feel that blending both Chinese films and art would perhaps be overwhelming to audiences who are new to Chinese cinema?
SK: It's overwhelming to confront the totality of Chinese cinema if you are coming at it cold because the edifice is so great and the kinds of formal and thematic change can be dizzying and requires the viewer to do some homework to keep up. What we are trying to do here is to create a series that makes sense, that shows some of Chinese cinema's diversity and shows some of its deep roots by celebrating figures that have been influential in subsequent generations.
DB: What is needed to bring Chinese cinema to larger mainstream audiences, and how does this series achieve that?
SK: By meaningful exposure and by selecting those works that are distinguishing themselves formally and are connecting with audiences in a powerful way. One way of breaking consciousness for Chinese cinema is to just give it texture and dimension. There are so many kinds of things going on and there's a thread here that connects to life in different ways.
DB: What do you hope audience members will leave with after viewing a film in the series?
SK: With a sense that this is a cinema of which they are a part. It is a very discernable and very powerful series of stories that read very well on an international level, that are well told by people that are thoroughly interested in being in the world marketplace. (The series) is also a chance to engage with the reality of Chinese cinema today, which means a chance to see that something is going on there that we can all be a part of and be excited by.
Compiled by Shelly Maldonado, A&E; contributor.
Email Maldonado at [email protected]