In the moment: 'Bloodhoney' oozes bittersweet themes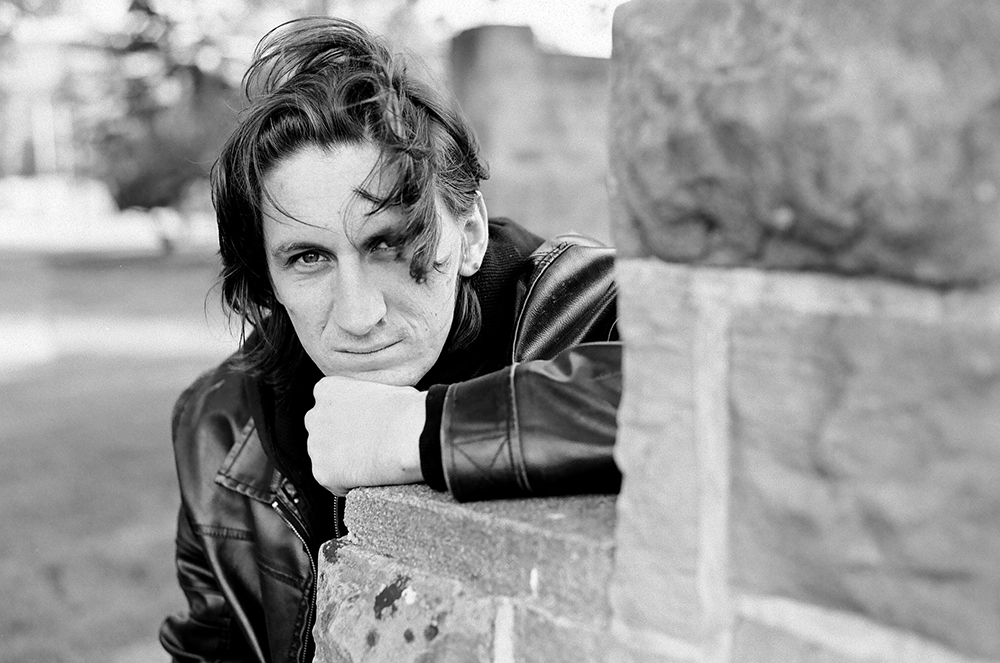 She stood nervously in the valleys of the Grand Canyon, her royal blue gown flowing in the afternoon wind.
UCLA alumna Grace Evita King had never modeled before. But within a few moments, her concerns faded away as she found herself naturally posing against the landscape. The photographer contributing to this transformation was Harun Mehmedinovic who captured these moments with his camera.
Consisting of over hundreds of photos taken from the past few years, Mehmedinovic's photography project "Bloodhoney" aims to capture raw moments of people in their most natural state. The project currently includes two photography books, "Séance" (2013) and the yet to be published "Persona." Self-published, "Séance" explores the concept of true identity and is one of the top ten most successful campaigns on Kickstarter, a popular funding website for creative projects. "Persona," which is centered around character, will be out in August of this year.
A filmmaker by trade, Mehmedinovic studied screen writing and theater directing at UCLA and graduated in 2005. His film "In the Name of the Son" has won over 30 international awards at Shanghai, Savannah and Cleveland film festivals.
However, his venture into photography stemmed from a hobby formed long before his studies in film. His photos have been displayed on Vogue Italia's website and in galleries across the globe in places such as Hollywood, New York and Canada.
Mehmedinovic said "Bloodhoney" came to be four years ago when he revisited old friends. Several of them in the industry could not find work or had jobs that drained them of any sort of pleasure.
"They weren't living in the moment and many of them were depressed," Mehmedinovic said.
To help them break away from this momentarily, Mehmedinovic said he proposed to take these friends out on photo shoots, allowing them to pick a time, place and outfit in which they could feel most like themselves. And thus, "Séance" was born.
"I didn't tell them what to do. I just wanted to capture who they really were," he said. "I wanted them to just screw it and laugh, because by and large, people are trying to fulfill expectations from society or their parents, further suppressing themselves. I wanted them to live in the moment."
These moments were sometimes 10-15 hours a day, shot over the course of six months. They occurred in places all over the United States like Los Angeles, New York City and the Grand Canyon. Resulting in a 192-paged photo book, "Séance" features dramatic landscapes with subjects interacting with the environment. Using amateur models, Mehmedinovic also wrote short stories about the subject's background or experience to accompany the photos.
"Séance" was produced through Kickstarter, where those who contribute to the project also receive a product in return. Through the help of social media websites like Facebook and Twitter, "Séance" received nearly 500 contributors, reaching almost $35,000.
King, a subject featured in "Séance," had discovered the project through the Kickstarter campaign. Browsing through the photography section on the website, King said she was initially drawn to Mehmedinovic's ability to beautifully capture landscapes. But it was the premise of the book, living in the present, that prompted her to become more involved in the project, ultimately donating to it.
King ended up emailing Mehmedinovic, and the two kept in touch over the course of a few months until one day he asked King to be a part of the project.
"I jumped at the opportunity," King said.
From there, Mehmedinovic and King spent a weekend shooting in the Grand Canyon. Despite having concerns due to her lack of experience in modeling, King said Mehmedinovic reassured her by underscoring the project's concept of individualism.
"He kept saying 'Just relax. Be one with the environment and just feel it out.' He sets up the shoot but doesn't shout or direct it," she said. "After a few takes, I allowed myself to stop worrying. It became a very personal, transformative experience."
"(The shoot) is like a dance: a very improvised, rich, spontaneous thing. It goes off of emotions," Mehmedinovic said. "Choreographers don't thematically think about the dance – it's just about the movement. And when people relax, there is a flow or rhythm. It becomes fun and infantile."
Michael Juliani, editor of both "Séance" and "Persona," said it's the aspect of featuring a variety of people that sets the photography project apart from other ones.
"A lot of photography projects are personal, but I think the magic of 'Bloodhoney' is that it's a part of his experiences, but aims to include people that are most different from him as well," Juliani said. "He doesn't have any prejudices."
The next book in Mehmedinovic's project, "Persona," will explore the idea of characters or masks that people often employ in their day-to-day lives.
"'Séance' was more about just going out to the shoot and seeing what happens, whereas 'Persona' is all about characters, and why people are dressed a certain way. It's far more biographical," Mehmedinovic said.
Overall, both "Séance" and "Persona" aim to embody different aspects of life, whether that be living in the moment or playing a character, Mehmedinovic said.
The essence of "Bloodhoney" emphasizes life in its entirety with its high and lows, negatives and positives.
"Bloodhoney" is named after Mehmedinovic's home region, the Balkans. The Balkans is a combination of the Turkish words "Bal" meaning honey and "kan" meaning blood.
"From a poetic standpoint, I'm talking about that bittersweet life, one that is about embracing life as it comes," Mehmedinovic said. "The feeling of this project was bittersweet because sometimes the stories are about liberation or frustration. Life can come out in any which way, and it's about letting whatever will happen, happen."