UCLA student's new video game music performance group open to all levels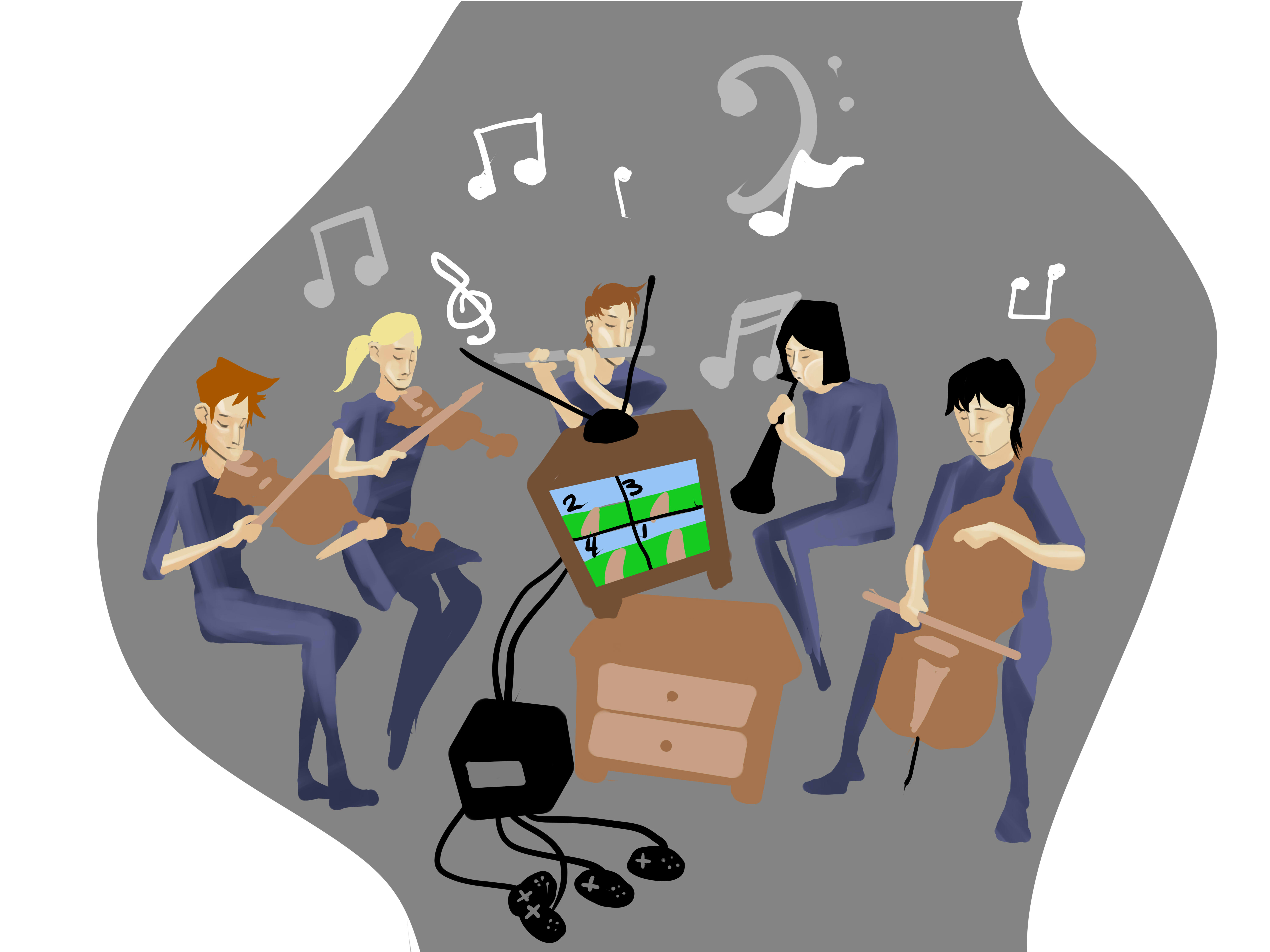 When UCLA cut Masha Lepire's classical guitar program due to lack of funding last year, she worried that she would never have the opportunity to perform in
a formal musical setting again.
Lepire decided to solve this problem herself, combining her passion for music and lifelong love for gaming into creating a video game orchestra and choir.
"I wanted to be able to play contemporary music and a video game orchestra was my way to get back out there," Lepire said. "A lot of people want to play music they love but don't get the opportunity."
In September, Lepire, a second-year Scandinavian languages and cultures student, founded the Video Game Orchestra and Choir, a group dedicated to playing and singing musicfrom games such as the "Final Fantasy" series. She will conduct the group's first performance today in Moore Hall.
In conjunction with the Japanese Animation Club, the orchestra and choir will play the opening performance for the "Final Fantasy" series' composer Nobuo Uematsu's "Earthbound Papas" guest panel and signing event.
Joined by 11 of the orchestra's musicians, who play instruments like synthesizer organ, guitar, piano and cello, as well as sing vocals, the group will perform music from fan-favorite video game franchises including "Kingdom Hearts," "Final Fantasy," "The Legend of Zelda" and "The Elder Scrolls."
Lepire said she was always interested in gaming, and drew the inspiration to start the Video Game Orchestra and Choir not from the games she played, but from a concert she went to called "Video Games Live" in July to watch the the University of Maryland Gamer Symphony Orchestra.
Lepire said she did not know what to expect when she went to the concert, but was surprised to see the high level of excitement exhibited by the crowd.
Curious to discover more about gaming music, Lepire attended a meet and greet after the event and spoke to Joel Guttman, a student at the University of Maryland and the founder of the Gamer Symphony Orchestra.
Lepire said Guttman encouraged her to form her own orchestra at UCLA and gave her the sheet music to get started.
At "Video Games Live," Lepire also met with music composers working for the popular game company Blizzard Entertainment, and Austin Wintory, the first video game composer to win a Grammy Award for the game "Journey."
"Talking music with these professionals was very helpful and they were really down to earth," Lepire said. "They talked about how they became video game composers and gave me tips on how to compose songs."
As the new school year started, Lepire, along with the choral conductor May Claire La Plante, a second-year ethnomusicology student, decided to recruit for the Video Game Orchestra and Choir through Facebook, opening the invitation to musicians of all levels, with auditions only required for section leaders.
Lepire said she was amazed to see the enthusiasm for the orchestra, as it drew in more than 100 members in the first week. These members ranged from novice musicians to students from the video game music composing program.
Andrew Dang, a fourth-year microbiology, immunology and molecular genetics student, who plays guitar as a hobby, said he joined the program because it allowed him to play music that combines his love of video games and the opportunity to enhance his musical ability.
"It's not really an opportunity that comes around often because not too many groups do video game music and accept people of all levels," Dang said.
Other students were attracted to the originality of the music and the challenge it presents as an emerging genre.
"Video game music is a different genre because it has to set the mood during game play and enhance a story," La Plante said. "It's a great way to branch out and make yourself a better musician."
Lepire said she expects the members to practice on their own time and meet up for rehearsals with their section.
Yet she said she is not worried about the performance today because of how much effort fellow students are putting into their preparations, even with midterms around the corner.
Lepire said she wants the Video Game Orchestra and Choir to eventually be at the level of established video game orchestras and win invitations to perform at anime and video game conventions.
In the future, she said she also wants to compose music for the group because video game music is such an underdeveloped field and is evolving at such a quick pace.
"Video game music is not as restrictive as other types of music because it's usually used to set an atmosphere," Lepire said. "There are no set rules so you can mold it however you want."