Chinese American Culture Night features Clara Chung, honors cultural identity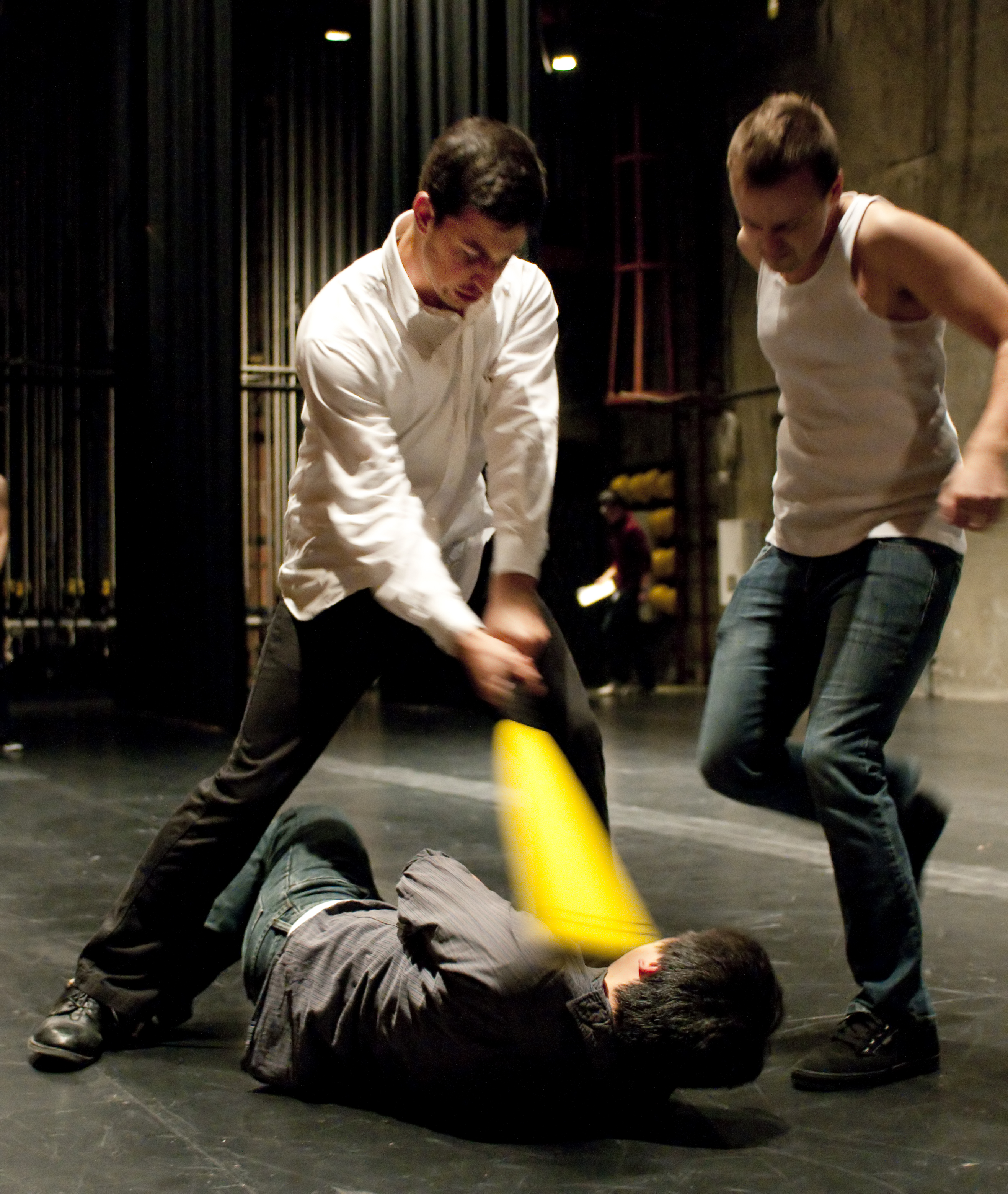 Actors reenact the story of Vincent Chin, a Chinese American who was beaten to death by two white men in Detroit, Mich., in 1982. This Saturday, the Chinese American Culture Night will be titled "Catalyst," based on Chin's story. There will be dances, music and other cultural performances.
Chinese American Culture Night
Saturday, 7 p.m.
Royce Hall, FREE
Clara Chung has a tender spot for UCLA.
The YouTube artist and songwriter said she was originally supposed to attend UCLA several years ago but later decided to attend UC Irvine.
"It's funny how things worked out. If I had gone to UCLA, then I wouldn't have gone into music," Chung said.
Chung, who ended up attending UC Irvine as a psychology student, began to pursue music once she reached Irvine, where her group of friends helped her jumpstart her music career. From there, she went on to win a singing competition called "Kollaboration." Chung is currently on a college tour and will soon release her sophomore album.
One of her stops will be Saturday at Chinese American Culture Night, titled "Catalyst." The show is based on a Chinese man, Vincent Chin, whose death in the 1980s as a result of a hate crime sparked outcries in the Asian American community.
The culture night will feature performances by the UCLA Kung Fu Club, Chinese Cultural Dance Club, Association of Chinese Americans Lion Dance and Association of Chinese Americans Hip Hop.
Saturday will be Chung's second performance at UCLA; her first was the B Here concert over a year ago. Chung, who plays the guitar, drums, trumpet, glockenspiel, flute and piano, said her performance this time will be very different because she will be playing songs from her sophomore album.
"It's going to be night and day, to be absolutely honest. My friends keep flipping out because my sound is changing. (It's) not departing from what people know me to be," Chung said.
Fourth-year psychobiology student and culture night co-director Tiffany Lee said the biggest difference other than the show's theme is that in previous years, the themes were more contemporary and about everyday problems.
"In previous years, the topics were more student life based, such as mental health and drug use. (They were) a lot more contemporary and more everyday problems, so this year we went in a different direction and decided to have a political (theme)," Lee said.
Alan Chen, a first-year materials engineering student, will play Vincent Chin. He said the show's theme about Chin relates to current UCLA students even though the event occurred several decades ago.
"I think a lot of it has to do with our own identity and place in the United States. A lot of Asian Americans feel they have one foot in both worlds; not completely American or completely Chinese," Chen said.
Lee said that Chinese American Culture Night decided to bring in Chung, an outside performer, because of her popularity.
"This year we're bringing in Clara C, so we're having an outside performer. We wanted to give a popular Asian American artist an opportunity to perform at UCLA, mostly because we wanted to support other Asian American arts," Lee said.
Chung, who has worked with other charities and performs at occasional benefit concerts such as for tsunami relief, said cultural awareness and diversity are active subjects in her mind.
"It doesn't make sense to me when people don't treat others as equals. I get really heated about it. I have this moral code that I will love others, regardless of what color," Chung said.