Women's basketball ends conference play with a 67-59 loss to the Washington Huskies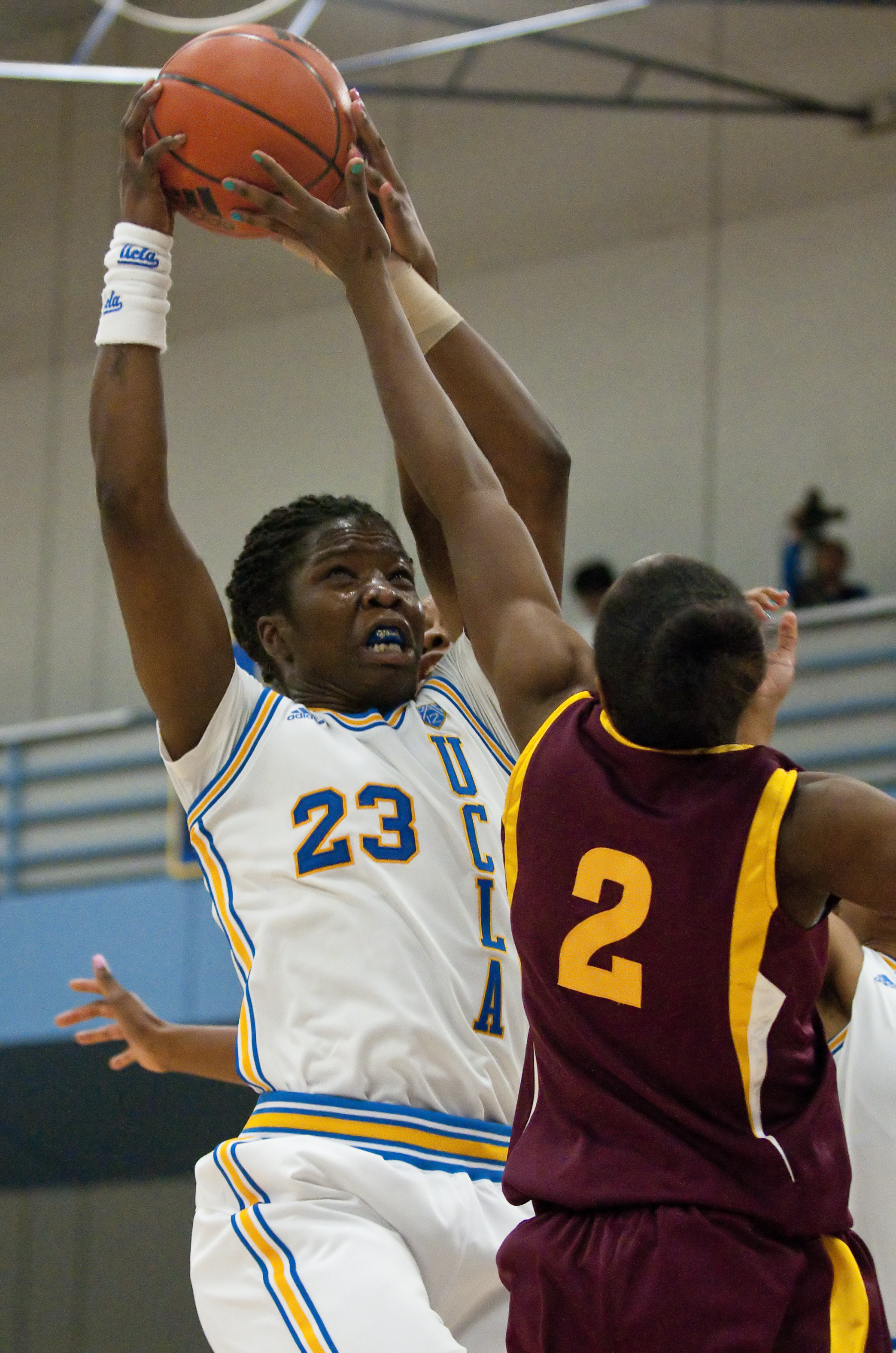 The women's Basketball team fell to Washington Saturday. Junior forward Markel Walker had 20 points for the Bruins.
On Saturday, the UCLA women's basketball team was not playing for a conference championship. It wasn't playing for pride in a rivalry game. It would not earn anybody a ticket to the Big Dance.
This seeming lack of consequence hurt UCLA in a big way, as it came out punchless against a Washington team hungry to avenge an earlier overtime loss to UCLA. The Huskies did just that, as the game was in Washington's hands throughout en route to the 67-59 defeat for UCLA.
"I feel like we didn't fight for 40 minutes," junior forward Markel Walker said after the game. Walker was one of the few bright spots for the Bruins (14-15, 9-9 Pac-12), posting 20 points and 17 rebounds.
"We were really unfocused. It killed us in transition and on rebounding. We were supposed to stop Regina, and she got a lot of post touches. And we bailed them out with a lot of fouls."
"Regina" refers to redshirt senior Regina Rogers, a mountain in the middle for the Huskies (16-12, 8-10). She's a former Bruin and a formidable presence down low; on Saturday, she scored 22 points on 6-7 shooting, with 11 rebounds on the side.
"She was getting deep touches, and once she gets the ball, it's pretty hard to defend her," sophomore guard Thea Lemberger said. "She's a big body to get around. Once she got those deep touches, she just turned, and she finishes really well."
Defense wasn't the only issue for UCLA. The Bruins shot 32.3 percent from the floor in scrapping together their 59 points. For a coach known for offense, that's simply not good enough.
"I really credit Washington. They forced us to be a jump shooting team," coach Cori Close said. "When those weren't falling, we weren't able to get easier shots for ourselves by taking the ball inside or off the dribble, on a consistent basis. … It was disappointing; I thought that was a game where we could respond and play well, but we just couldn't muster enough points."
Certainly an obstacle for the Bruins, though nobody likes to emphasize, was fatigue. The Bruins have played with a relatively short bench for much of the season, and it has worn on the players.
"Most of these kids, actually 90 percent of our team, have never played a season like this. They've never had these kind of minutes," Close said. "(Senior Guard Rebekah Gardner) just had no legs."
It's not an excuse Close accepts and has consistently dismissed throughout the season. Even so, it's certainly had an effect on the Bruins.
The game was not completely without meaning; had the Bruins won, they would have secured a No. 4 seed in the Pac-12 Tournament and secured a winning record in Close's first year as the Bruins' coach.
With the loss, UCLA will be a No. 5 seed in the tournament, losing the bye that a No. 4 seed would have brought and some much needed rest. The team will now face Arizona in the first round, a team it beat in the John Wooden Center a week ago.
The excuses can't stick around long, or the Bruins will end up being there all offseason. Unless they win the Pac-12 Tournament, the Bruins are looking at the end of their season.
"Bottom line is, we have to be (focused), otherwise we're going to be one-and-done," Close said. "There's a sense of our backs against the wall. … How deeply do they desire to play their best basketball and give themselves the best chance to still accomplish their dreams?"