Artscapes: A nostalgic trail to the Wild West at the Will Rogers State Historic Park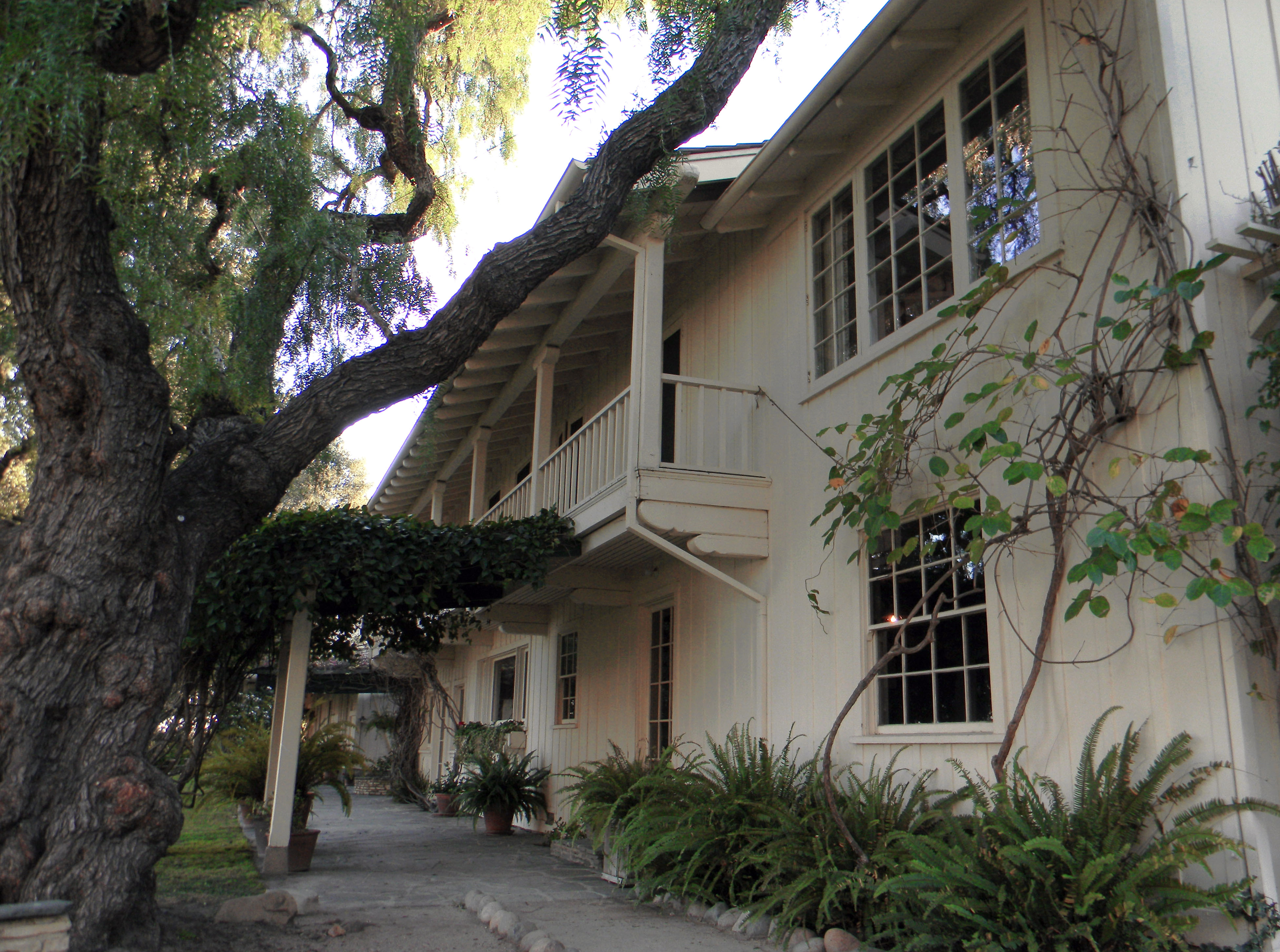 Will Rogers State Historic Park honors humorist and Old Hollywood actor Will Rogers. Here, Rogers entertained notable celebrities of his era such as Walt Disney and Clark Gable.
Before you go
Will Rogers State Historic Park
Admission: Free
Parking: Free along road, $12 inside park property
Hours: 8 a.m. – Sunset
Ranch House Tours: Thurs. & Fri. 11 a.m., 1 p.m., 2 p.m.; Sat. & Sun. 10 a.m. – 4 p.m. every hour
No indoor photos
What to bring: Water, sturdy walking shoes, sunscreen
Compiled by Lauren Roberts, A&E senior staff
The spirit of the Wild West is a rare find in Los Angeles. But as Sunset Boulevard nears its end in Pacific Palisades, Will Rogers State Historic Park is a step into an almost foreign locale "" a ranch house in the midst of a quiet natural landscape.
The park is a living memorial to Will Rogers, one of Hollywood's earliest film stars and the highest paid of his era. During the Great Depression, Rogers signed a $1 million contract with Fox Studios.
However, Rogers was a multi-faceted talent. Nicknamed the "Cowboy Philosopher" for his plain-spoken wisdom, Rogers' humor and political commentary earned him widespread recognition as a nationally syndicated newspaper columnist and radio commentator who served as a voice for the American people during the 1920s and 1930s.
When Rogers purchased his 186-acre property in 1930, he intended for it to be an escape from the bustle of Hollywood and, perhaps more importantly, a home for his beloved horses.
In the nearly 80 years since Rogers' death, not much has changed from his original intentions.
Horses still roam the grounds on the polo fields and in the stables, and the spacious cream-colored ranch house and former Rogers family home serves as a historical snapshot of comfortable living in the '20s and '30s.
Inside, the home is fully furnished with the family's treasures and looks as it would have when the Rogers family lived there. Intricately woven Native American rugs "" a tribute to Rogers' own Cherokee ancestry "" cover the wood floors, while art pieces reminiscent of the American West and original portraits of Rogers and his wife by artist Charles M. Russell adorn the walls.
An early metal electric refrigerator "" a luxury of the day "" still stands in the kitchen, along with a wall-dial telephone. Just outside is the wrap around porch and outdoor patio where Rogers barbecued for American presidents such as Theodore Roosevelt and such celebrities as Clark Gable, Walt Disney and Charles Lindbergh.
But among all the home's jewels, Rogers' study is most impressive. An antique, knobby-buttoned Remington typewriter still sits at Rogers' desk, as though in the middle of work.
Scratched pencil etchings mark the aged brown globe behind his desk "" a testament to a man with an adventurous spirit. Dotted locations map his air travels, including the trip that would be Rogers' last "" a haunting pencil line marking California to Seattle, Wash., to Fairbanks, Alaska and on to Russia.
Rogers never made the final leg to Russia, dying tragically in a plane crash while flying over Alaska with his co-pilot Wiley Post in 1935.
In 1944, Rogers' widow Betty deeded the 186-acre ranch to the state of California as a memorial to her husband's memory.
Today, the expansive state park includes scenic horseback riding, biking and hiking trails, including a roughly 3-mile loop hike to "Inspiration Point," Will and Betty Rogers' favorite lookout spot, which features sweeping panoramic views of Downtown Los Angeles, Santa Monica and Malibu beaches. The trail can lead visitors into Topanga State Park and the Santa Monica Mountains, depending on their stamina. I hiked through the Topanga trail, which leads to a scenic bridge and even quieter trails, where I even spotted a few deer.
As Rogers once said "" "Every man has wanted to be a cowboy. Why play Wall Street and die young when you can play a cowboy and never die?"
Looking out over Los Angeles from the quiet of the hillside landscape, it's easy to see why Rogers chose the hills of Pacific Palisades for his home, where his cowboy spirit is still very much alive.
Email Roberts at
[email protected] if you're rounding up a Los Angeles bucket list. "Artscapes" runs every Wednesday.