USAC Recap – Nov. 14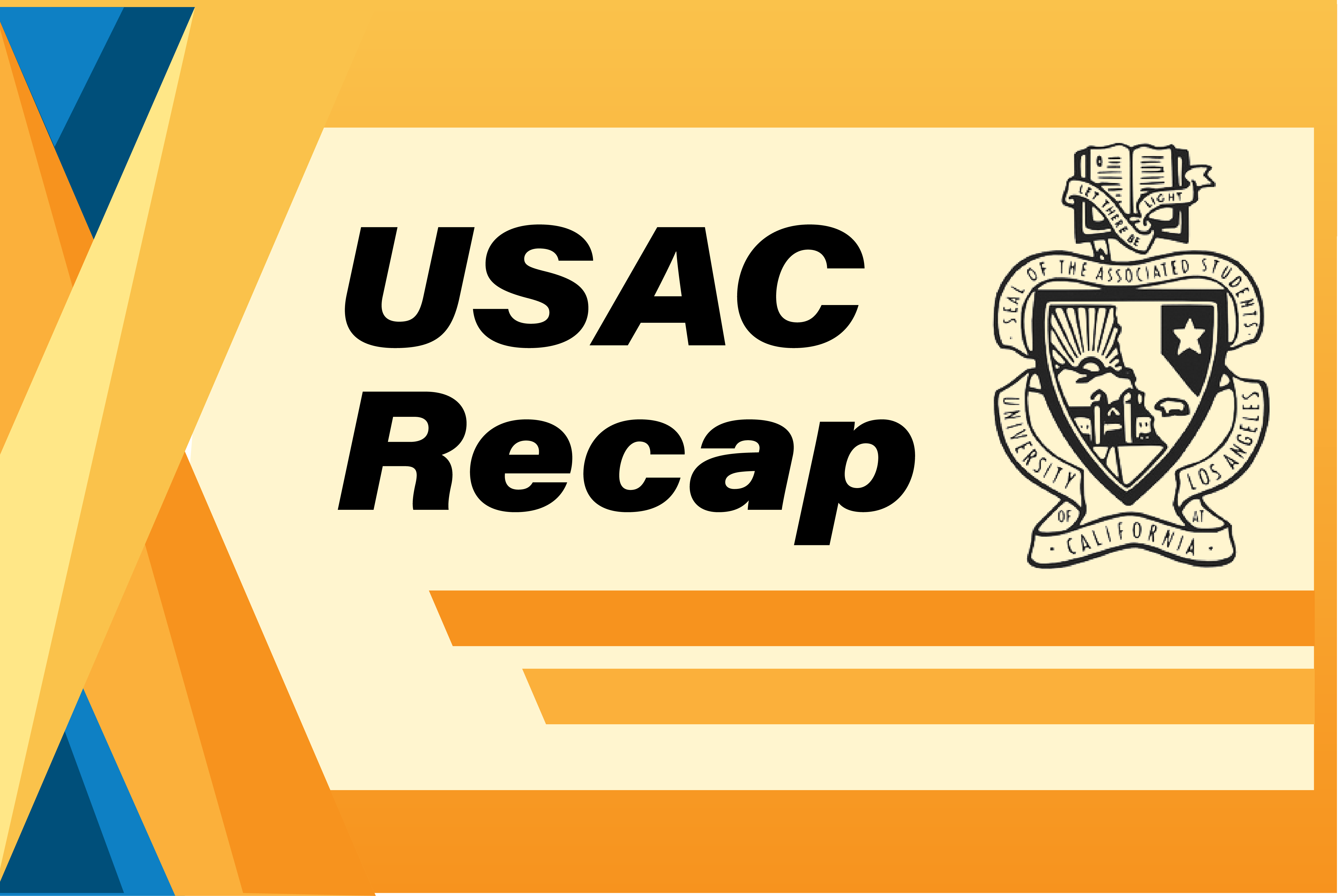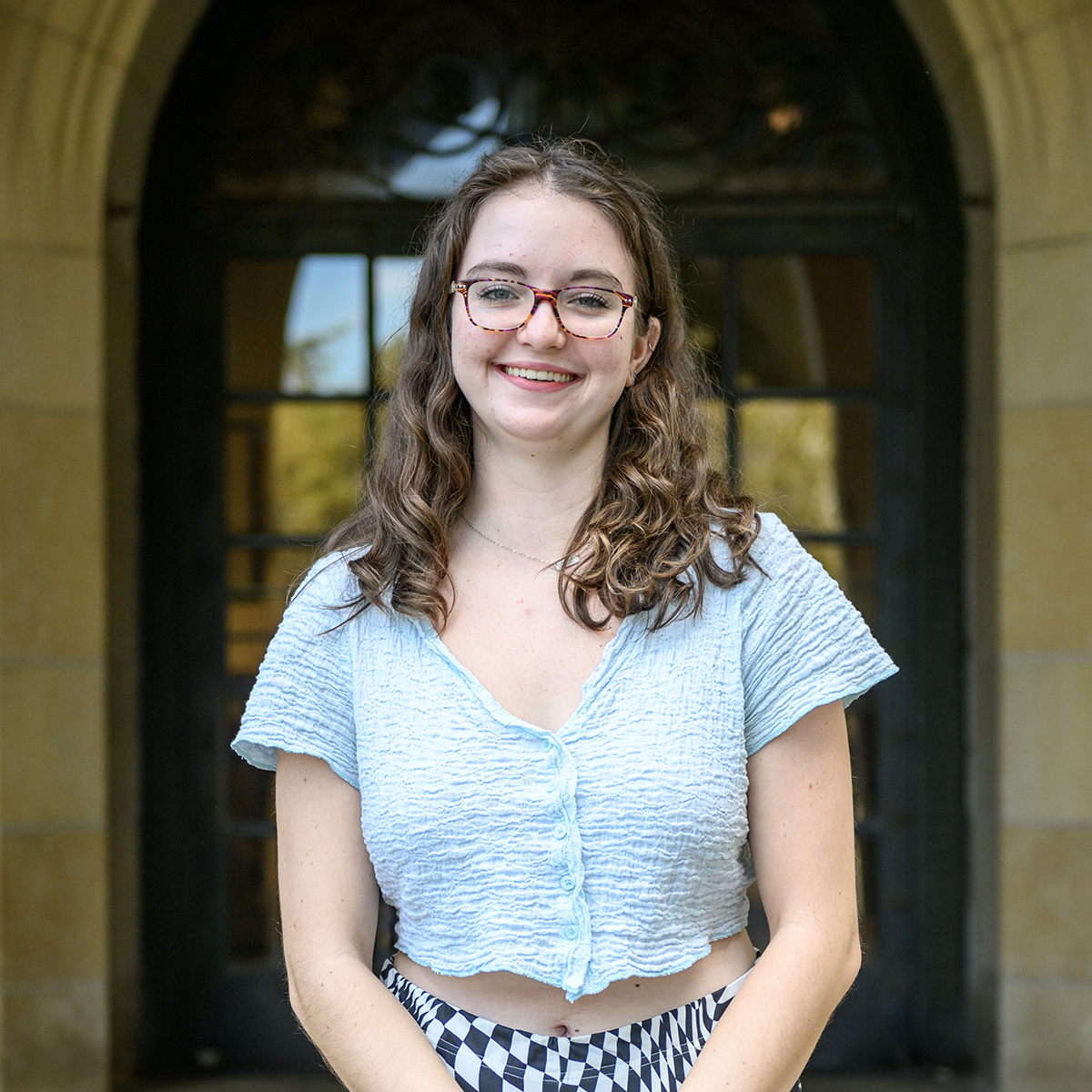 This post was updated Dec. 5 at 11:07 a.m.
The Undergraduate Students Association Council held its second meeting of November on Tuesday.
USAC is the official student government representing the undergraduate student body at UCLA. Council meetings are open to all students and take place in person at the Bruin Viewpoint room and on Zoom every Tuesday at 7 p.m. Students can find the links for the meetings on the agenda posted on the USAC website or watch a livestream on the USAC Live! channel on YouTube.
Public comment:
A delegate lead from the external vice president's office promoted the students of color conference in January 2024 at UC Merced. He asked officers to promote and do more outreach.
The external vice president of the Muslim Student Association, who did not provide their name, asked what the council is doing to protect Jewish, Muslim and Arab students. She said she is disappointed that there is little to no support from USAC officials and that students are having to come up with ways to protect themselves.
An individual who did not provide their name said they wanted to express their support for students who have faced Islamophobia on campus, and added that they are disappointed by the lack of support and action from USAC.
The programming director for MSA, who did not provide their name, asked President Naomi Hammonds if she would give a statement condemning the hate crimes Muslim students have experienced on campus.
A Palestinian and Muslim student said they were selling keffiyehs on Bruin Walk when an older white woman shoved them from behind. They said they do not feel safe on campus, and that they feel there has been no accountability or support from USAC.
Rachel Burnett, a Jewish student, said she thinks USAC has a responsibility to help students feel safe on campus, and one way to show support would be to pass two resolutions condemning Islamophobia and antisemitism.
A Muslim student who did not provide their name, said he thinks Muslim students are constantly threatened, but that USAC has done nothing to address the danger Muslim students face on campus.
MSA's president, who did not provide their name, shared that he has been harassed on campus multiple times. He said he and other board members have had trouble focusing on their academics because they have to try to keep their members safe on campus. He also brought up a letter signed by more than 300 faculty members that condemned protests held by individuals in support of Palestine, adding that he felt it was a misrepresentation of these events.
One Sikh student said she hopes that if the resolution making November Sikh Heritage Month passes, students will be able to be educated on Sikhism.
Many other public comments urged USAC councilmembers to release statements condemning violence on campus. They also shared stories of physical and verbal assaults on campus and expressed discontent with the lack of action by UCLA's administration and USAC.
Funding:
The council allocated $4,061.67 from the Contingency Programming Fund to two USAC entities and 20 non-USAC entities.
The council allocated $3,441 from the Supplemental Fund for Service to three USAC entities and two non-USAC entities.
The council allocated $1,000 from the Academic Success Referendum Fund to one non-USAC entity.
The council allocated $6,305.53 from The Green Initiative Fund to four non-USAC entities.
Appointments:
The council appointed Shirin Dunker, a second-year molecular, cell and developmental biology student, as a finance committee associate.
Officer reports:
Hammonds said she has been assisting with the UCLA chancellor search, which has included talking with students, faculty and staff about what they would like to see in a new chancellor. Hammonds is the only undergraduate student on the search committee.
Internal Vice President Megan Law said the Appointments Review Committee, which conducts a screening process of potential USAC staff members, has done no interviews. She added that she met with UCLA's End Overdose chapter and the Student Wellness Commission to discuss increasing Narcan training and potentially requiring it for some organizations. Law also said her office is planning for the off-campus housing fair that will take place in week three of winter quarter.
External Vice President Eva Jussim said her office hosted a Know Your Rights event Tuesday that discussed what student workers' rights are. She added that Bruin Votes also held a democracy workshop to discuss how to have hard Thanksgiving conversations with family members who might not have the same political perspectives. She also said the UC Student Association is hosting a students of color conference in January, and that her office is taking applications until Dec. 8. She said her office successfully scheduled a meeting for Dec. 8 with Rep. Ted Lieu, who represents Westwood and UCLA.
General Representative Katie Pool's written officer reports were not accessible.
General Representative Gabrielle Lasry said in her written report that her office will soon introduce and launch the Gen Rep x FSC Parking Permit Reimbursement. The written report added that her office has been promoting First to Go events, which are aimed to support first-generation students.
General Representative Jonathan Valenzuela Mejia said his office's internship program has been off to a strong start. He said he presented a resolution for a Latinx Success Center at the previous week's USAC meeting and met with the university's Hispanic-Serving Institution director, Elizabeth Gonzalez. He also said that multiple of his platforms, such as Bruin Health and Bruin Worldwide, have updates in his written report.
Academic Affairs Commissioner Sujana Sridhar said her office's internship has started off well, with interns touring the Career Center on Nov. 13. She said her ongoing initiative, Incomplete Notations, is still set to be on the Academic Senate's agenda by Dec. 1. Sridhar added that she has upcoming meetings to discuss a shadowing program in graduate schools at UCLA.
Campus Events Commissioner Mason Miller said in his written report that his office is working on collaborations with the Student Wellness Commission to host a petting zoo and on events next quarter with the Afrikan Student Union.
Community Service Commissioner Chia Ying Wong said her office's external programs team is organizing an event surrounding housing insecurity during winter quarter. For the event, her office is hosting an open discussion for people to share what they think it should look like, she added.
Cultural Affairs Commissioner Alicia Verdugo said in her written report that her office will host a Native expressions event with the American Indian Student Association on Nov. 29.
Facilities Commissioner Evan Curran said in his written report that the Bruin Bazaar upcycling workshop will take place Nov. 21 in collaboration with Zero Waste.
Financial Supports Commissioner Sara Broukhim said her office is planning an event with Bruin Entrepreneurs to conduct more outreach on what USAC does financially. She added that the office is also planning an event with Associated Students UCLA. Broukhim also drew attention to the rising antisemitism she and other Jewish community members have faced on campus recently.
Student Wellness Commissioner Jennis Kang said Active Minds – a committee within her office – is hosting a dialectical behavior therapy event Nov. 16.
Transfer Student Representative Thyra Cobbs said her office is about to start its internship program, which allows transfer students to shadow and intern in different USAC offices.
International Student Representative Adam Tfayli said his office is continuing to work on the Bruin Buddies program with Valenzuela Mejia, which will pair international students with a student living in the United States. He added that he is working with the Career Center on a potential event for international students.
Resolutions and agenda discussion:
Valenzuela Mejia let councilmembers ask questions about his resolution to introduce a Latinx Success Center at UCLA. Lasry requested for the resolution to be tabled because she said she is worried about Jewish students who are Latinx being excluded from the resource center. After further discussion with Valenzuela Mejia during the meeting, Lasry agreed that the resolution should be voted on. The resource center was unanimously approved by the council.
Jussim introduced a bylaw change she had submitted that ensures future external vice presidents support the Bruin Advocacy Grant, which is the main office fund for supporting Student Organizations, Leadership and Engagement-registered organizations and their advocacy programs, and the Grassroots Organizers for Working Students Grants, which supports student workers' rights.
Student organizations supporting the resolution to make November Sikh Heritage Month read out the resolution and spoke their support. The resolution was passed unanimously by the council.
Curran discussed his letter to District 5 Councilmember Katy Yaroslavsky to make the Strathmore/Gayley intersection safer for pedestrians, which was unanimously approved by the council.
Curran also talked about his resolution to support the Healthy Streets Los Angeles ballot measure, which would call on the city of LA to implement the Mobility Plan 2035. The resolution was unanimously approved by the council.
Verdugo introduced a discussion on defunding the Daily Bruin because of its coverage on the Israel-Hamas war. She said that she feels Daily Bruin writers are not doing their jobs as journalists despite receiving more funding than all other Student Media organizations, and that it is promoting violence on campus. The council mentioned that while USAC does not have the direct capability to defund the Daily Bruin, it does have the ability to appoint multiple people to the Communications Board, which is the oversight board of all Student Media publications.
Hamilton is the 2023-2024 News editor and a Copy staff member. She was previously the 2022-2023 national news and higher education beat editor and a national news contributor. She is also a third-year gender studies and political science student minoring in professional writing.
Hamilton is the 2023-2024 News editor and a Copy staff member. She was previously the 2022-2023 national news and higher education beat editor and a national news contributor. She is also a third-year gender studies and political science student minoring in professional writing.