UCLA alumnus uses social media to bring multicultural food content to table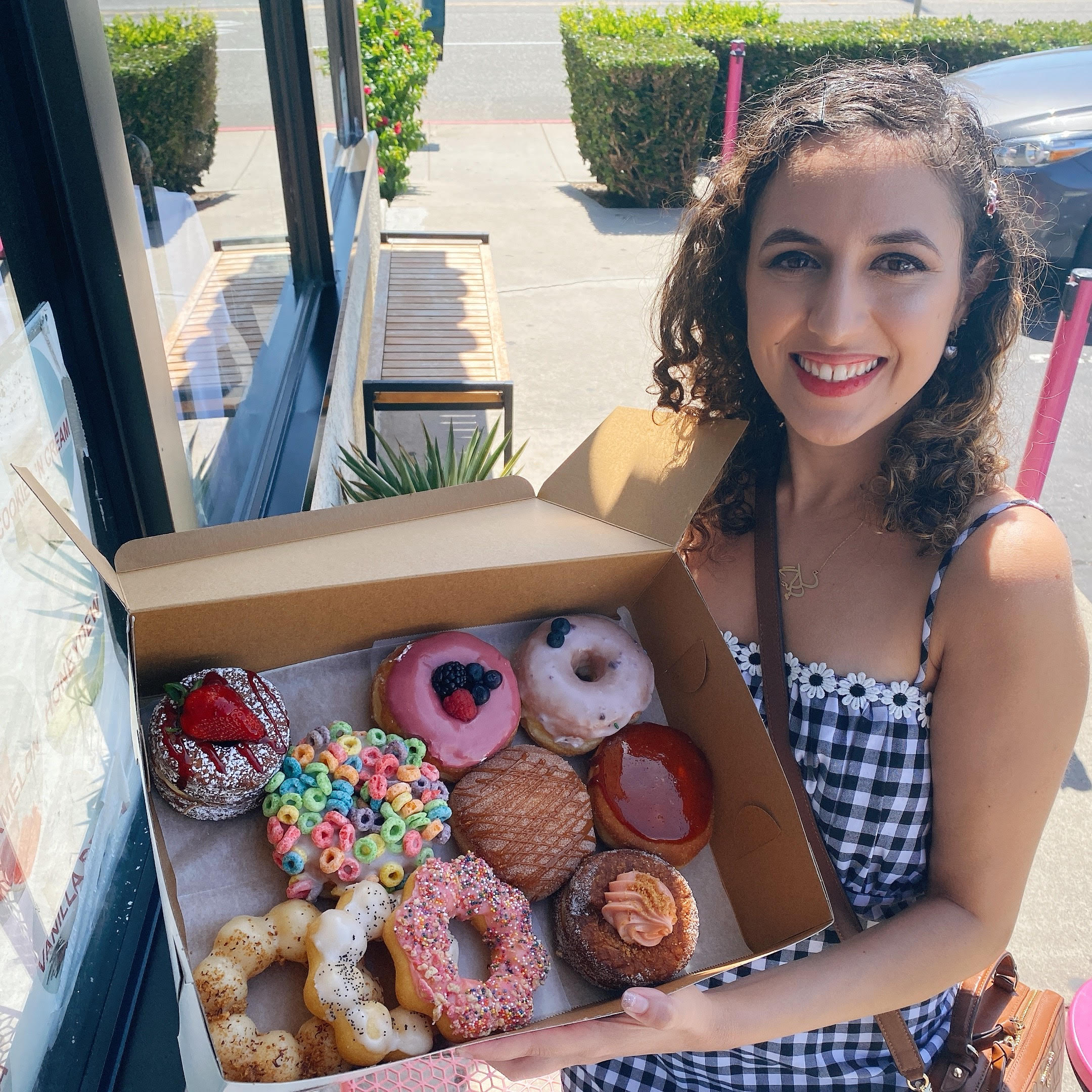 Smiling into the camera, Pargoal Arab holds a box with an assortment of doughnuts. The alumnus runs the food and travel page @pastelfoodiediaries on Instagram, where she has accumulated almost 7,000 followers. (Courtesy of Pargoal Arab)
Pargoal Arab is a reminder that culture is not just how we live, but what we eat.
The UCLA alumnus runs the foodie account @pastelfoodiediaries, where she posts photos and reels of croissants, lattes and doughnuts for an audience of almost 7,000 followers. Arab started her account during the COVID-19 pandemic as a solution for what to do with all the food photos taking up her camera roll. She now travels all over the world to places such as South Korea, Japan and Mexico with the goal of experiencing different cultures and what foods they bring to the table. Arab said her interest in other heritages comes from her own family history and multicultural upbringing.
"My family is from Iran, so I grew up trying their foods," Arab said. "(But) when I went outside I tried different types of foods like American food. I grew up in two cultures. … That made me appreciate foods from different cultures."
[Related: Ingrid Teng finds community, makes memories by documenting culinary adventures]
Arab said her dad owned his own mom-and-pop pizza shop, which she credits as the place where her love of food began. Being constantly surrounded by the yeast culture that is pizza and helping her dad run his business, Arab said she found a new appreciation for food and small restaurants. Arab said her dad's pizza wasn't aesthetically pleasing, but it tasted good and was loved by the people in her hometown.
Moreover, Arab said she transferred to UCLA excited to discover the food scene around Los Angeles. During her second quarter, Arab started to explore different dishes around LA, she said. Arab's friend and fellow alumnus Harman Kaur said a trip to Voodoo Doughnut and Sidecar Doughnuts & Coffee sparked Arab's sweet tooth.
"There was a time where she (Arab) was trying to hit off a lot of doughnut places," Kaur said. "We literally did a day knocking off three doughnut spots."
Arab said her other favorite places to grab a sweet treat in LA are California Donuts, Diddy Riese Cookies and DK's Donuts. However, she said she is especially fond of the Iranian ice cream shop Saffron and Rose. Arab said she would always go there with her family, even before attending UCLA, because it reminded her of her culture.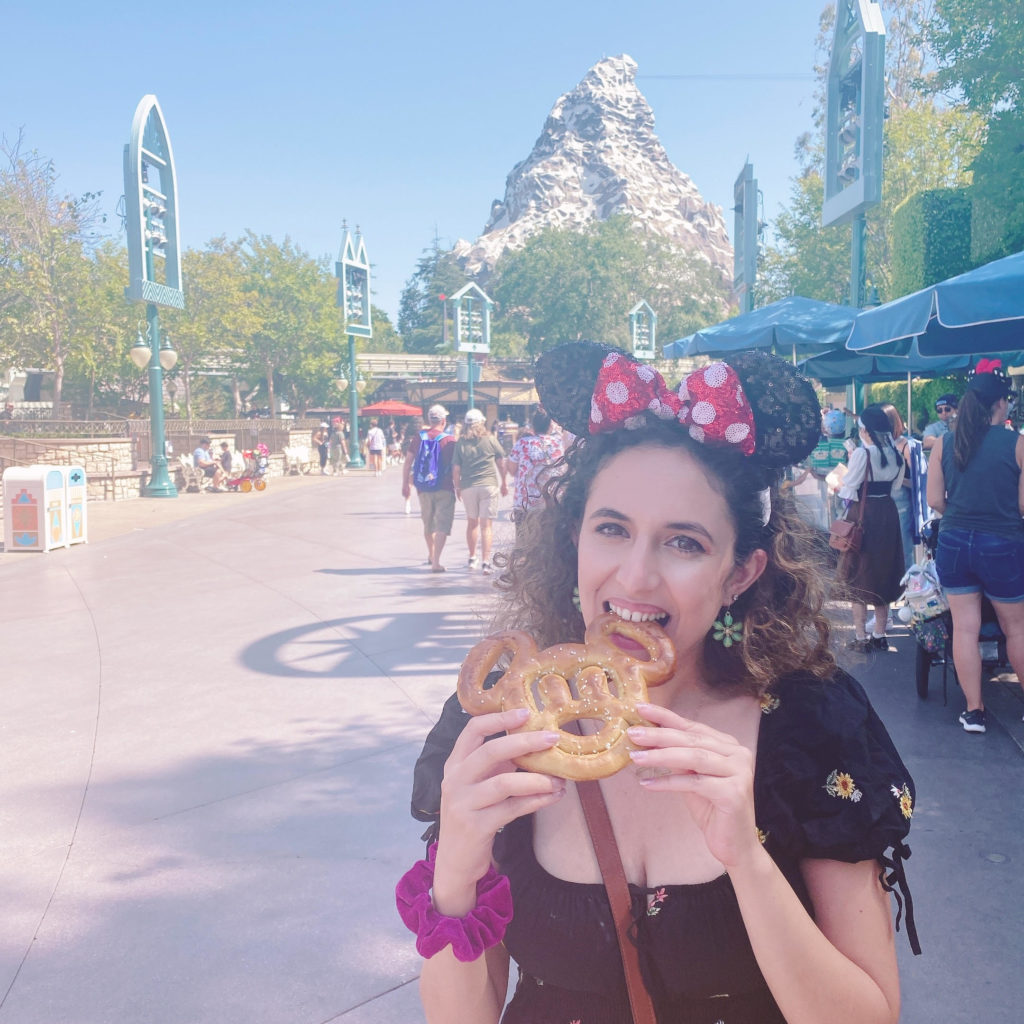 [Related: From desserts to drinks to delicacies, Smorgasburg LA offers diverse dishes]
Arab said she strives to constantly emphasize the importance of exploring different cuisines. Having lived in Southern California all her life, it had always been Arab's dream to move to the East Coast, said another one of her friends, alumnus Bahar Tavakolian.
Arab said she is currently pursuing her dream of living on the East Coast by exploring the vast culture of pizza and apple cider donuts in New Haven, Connecticut, while attending Yale University to earn a master's degree in public health. On moving to the other side of the country, Arab added that whether it be New York pizza or California avocado toast, every place she visits has its own mouth-watering specialty that makes it worth exploring.
"You don't have to move to LA or Boston to find cool food places," Arab said. "I really think it's about appreciating your surroundings. Each place has their unique travel spots and restaurants, so it's just a love of food overall."