Q&A: Alumnus Christine Araquel-Concordia serves up Filipino flavors with The Park's Finest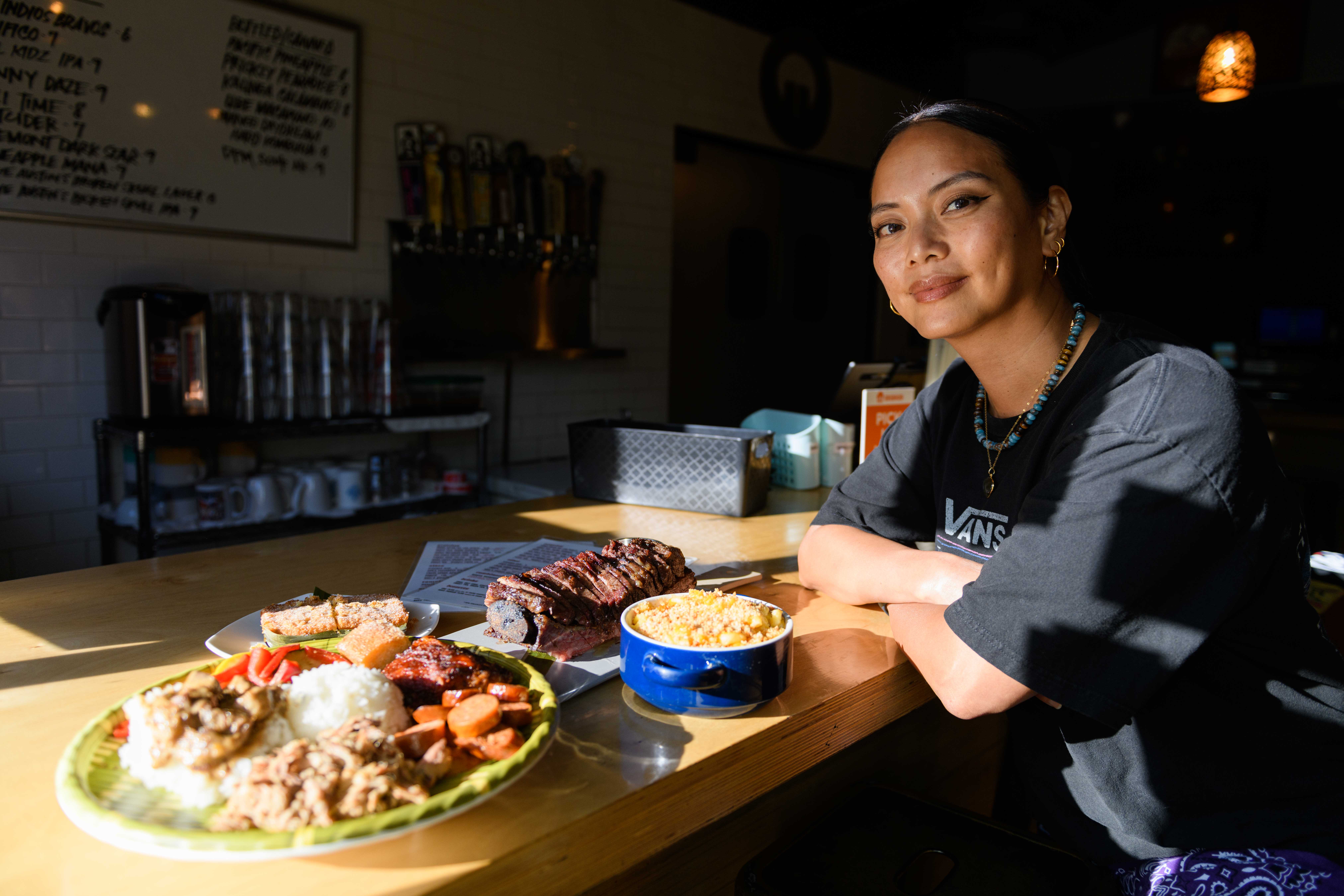 Araquel-Concordia smiles alongside a variety of dishes. The alumnus is the co-founder of The Park's Finest restaurant. (Jeremy Chen/Daily Bruin senior staff)
This post was updated Nov. 30 at 7:59 p.m.
Christine Araquel-Concordia is digging into her roots to cook up a taste of the Philippines.
After beginning catering in 2009, the alumnus co-founded the restaurant The Park's Finest in East Los Angeles in 2012, which serves Filipino foods with an American twist. Araquel-Concordia said she studied Asian American studies at UCLA, then worked as a youth advocate at the People's Community Organization for Reform and Empowerment.
Araquel-Concordia spoke with the Daily Bruin's Danielle Cho about her experiences that led her to open up her business as a place where people could gather and feel a sense of community.
[Related: UCLA student bakes dreams into reality with business One Cake Fitz All]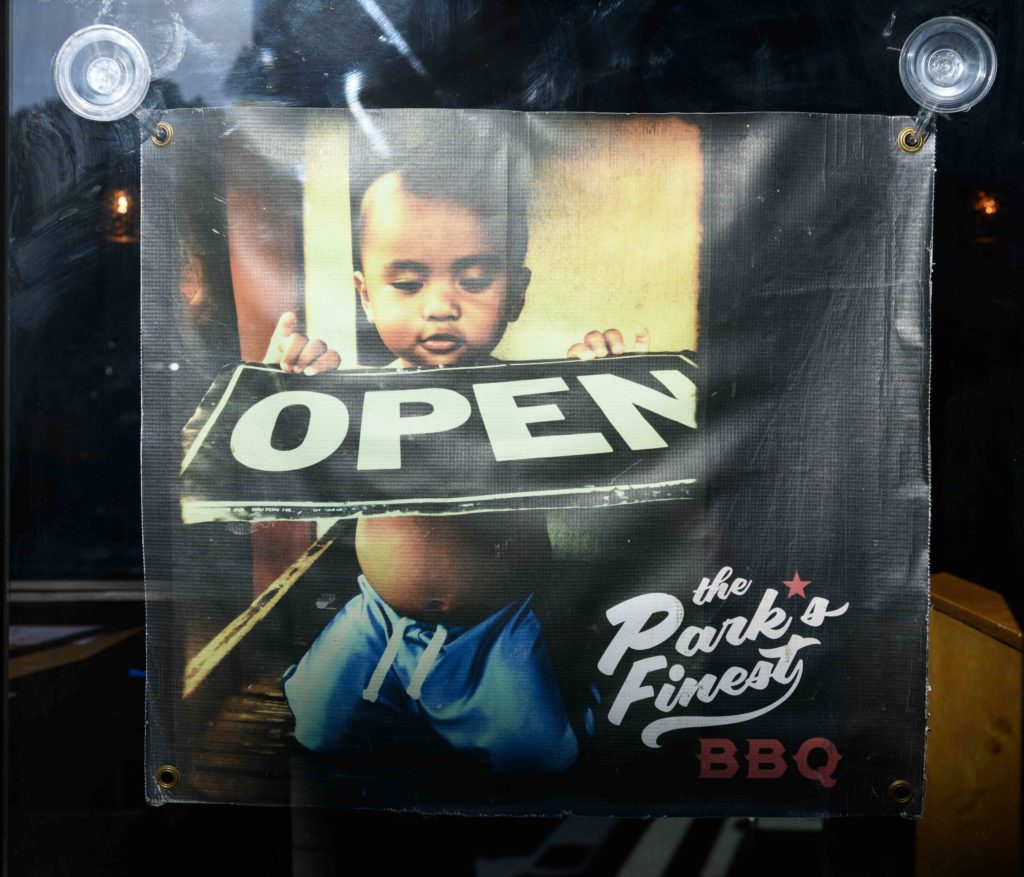 This interview has been edited for length and clarity.
Daily Bruin: What is your philosophy with food and cooking?
Christine Araquel-Concordia: For us, it's about the ability to share our culture, and we offer things that we personally enjoy eating. As far as what we are trying to do, (we are) sharing a piece of our culture. It's a whole experience that we want to be able to create. Just enjoying the food and making sure that the time spent together with the people around you is appreciated. We try to be that component with the food, but it's also about the space, the energy, the people around you. It's about creating this experience of just enjoying – having shared joy.
DB: How did you choose which dishes to serve at your restaurant?
CAC: When we were developing the menu, it was always about us offering American cuts of barbecue with Filipino flavors. Our partner Ann Pajimula has developed a special type of cornbread that's Filipino. Hers is unique in the sense that it also blends a part of a Filipino dessert that we usually eat during Christmas. It's bibingka, a Filipino rice cake that's cooked on banana leaves. Because it's baked on a banana leaf, the flavor is different. The texture and the moisture of it is different.
This was a special dish that was created during our celebrations as well because it didn't exist before – there are so many varieties of bibingka, too. I think it's a really unique dish that we offer because it blends something American and something Filipino, and it's just different.
We also offer smoked gouda mac, which is another great side. Filipinos love cheese. There is the queso de bola that we love to eat. Our mac and cheese is a smoked gouda mac that uses different kinds of cheeses. It's really rich, and then it's topped up with some panko parmesan.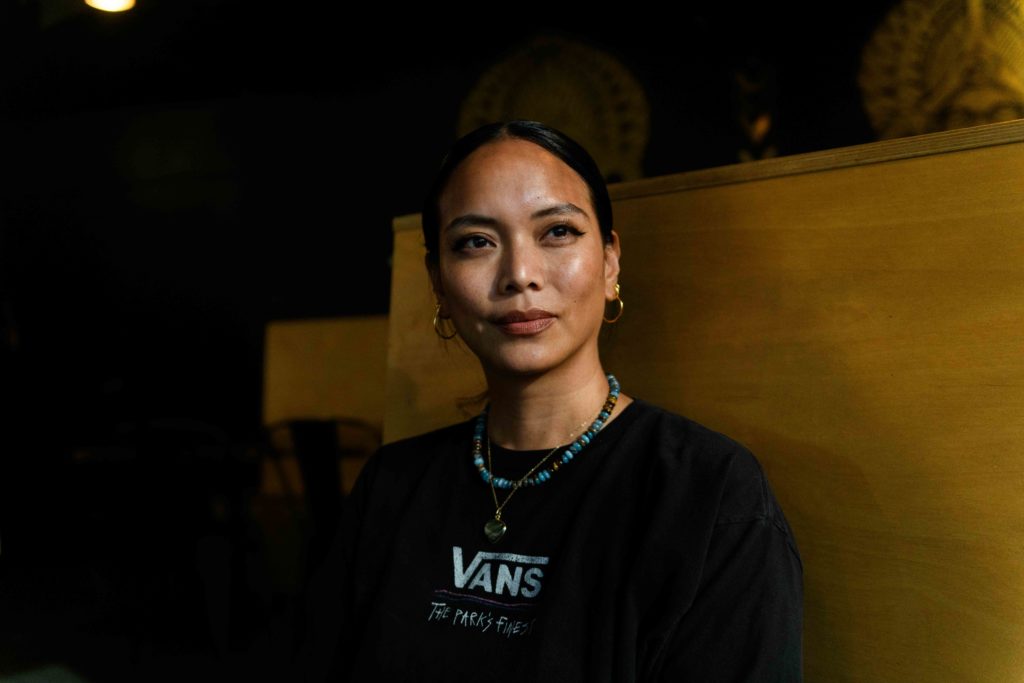 [Related: Alumnus-founded company Gourmais celebrates diversity in brand leadership]
DB: What are your future plans for your business going forward?
CAC: It's to maintain our space in a changing neighborhood. We want to be in our space as long as we possibly can. There's a joy that we find in bringing people together and enjoying food. And there was a time when the pandemic happened, and I didn't know if we were going to open our doors again. But there was one moment that I distinctly remember when I was in the back of the house after we reopened, and I heard the sound of laughing – just a huge uproar and laughter – and then it hit me. I never thought that I would hear that again in our dining room. What it meant was, "It's back. We're back."
We want to be able to run as long as we can. So, as far as plans, hopefully expand on the menu a little bit more to be more inclusive of some more items that we grew up with and we want to share. That's another possibility. But for the most part, it's about being able to maintain our space, continue our space and see what other ways we as a company can help to uplift our surrounding community.