Five Things: UCLA vs. Arizona State
Arizona State defensive back Shamari Simmons raises a fist to indicate a stop against UCLA football's offense. (Myka Fromm/Assistant Photo editor)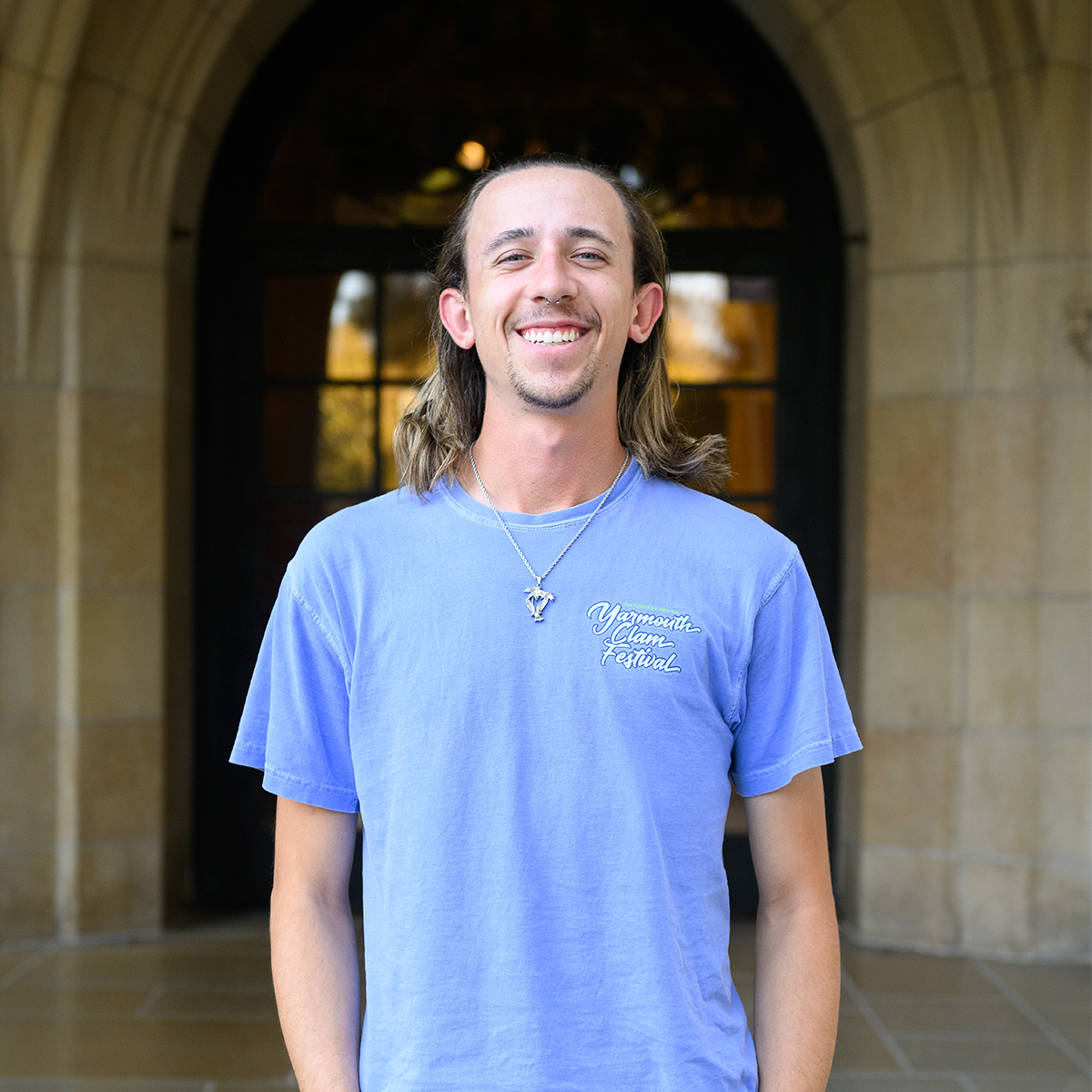 This post was updated Nov. 14 at 11:15 p.m.
UCLA football (6-4, 3-4 Pac-12) was upset 17-7 by Arizona State (3-7, 2-5) on Saturday night, marking a second straight loss for the Bruins and their first losing streak of the season. Senior staff writer Jack Nelson gives his five main takeaways from the game.
Penalty pain
The Bruins had finally found a sliver of momentum.
With 9:47 to go in the fourth quarter, redshirt junior quarterback Collin Schlee tossed a bullet over the middle to senior wide receiver Logan Loya for a 16-yard touchdown – the first points of any kind for UCLA.
On the Sun Devils' ensuing drive, the Bruin defense stood tall, sacking quarterback Trenton Bourguet on third-and-14 and putting the ball at UCLA's 30-yard line. A punt would grant the home team favorable field position and over six minutes to seize the lead.
Not so fast.
A flag flew after the play, and redshirt junior defensive lineman Grayson Murphy was called for unsportsmanlike conduct, granting Arizona State 15 yards and an automatic first down – one punch to the gut for the Bruins.
Three plays later, junior defensive back Devin Kirkwood couldn't keep his hands off Sun Devil wide receiver Elijhah Badger, committing pass interference on a third-and-1 – another punch.
Two crucial stops never happened. The Sun Devils instead cruised down the field and found paydirt for the knockout blow.
Just like that, they took a 17-7 lead that never should've been.
Short game struggles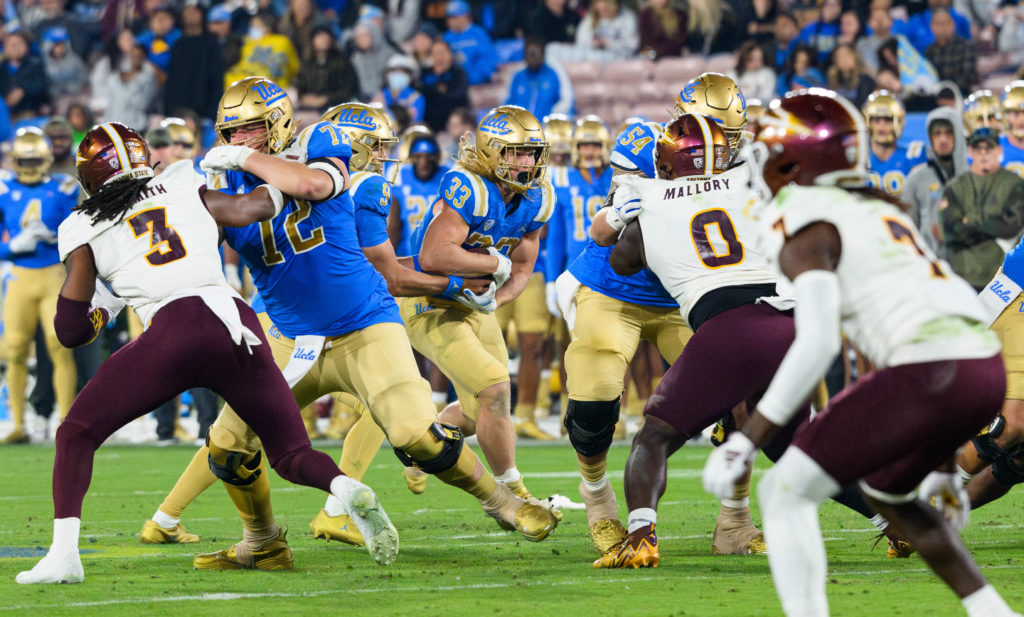 On three consecutive drives in the first half, the Bruins found themselves deep in Sun Devil territory. They only needed 10 points to dodge eventual disaster.
But not once did UCLA find the end zone in that span – no field goal, no touchdown, nothing.
First, it was the fault of redshirt junior running back Anthony Adkins, who took a handoff to the Arizona State 22-yard line before losing a grip on the football amid a mob of tacklers. Then it came down to junior running back Carson Steele, who was stuffed on a fourth-and-1 to punctuate four failed touchdown attempts within five yards of the end zone.
And on the following drive, which reached the Arizona State 9-yard line, UCLA couldn't muster a single yard on three consecutive plays, handing over possession on a fourth-and-1 once again.
The persistent struggle in short-yardage scenarios was far from a surprise for a team that has consistently failed to deliver in the red zone as of late. But Arizona State allowed 55 points to Utah a week prior, and its defense was riddled with injury.
The Bruins have found a new low.
Funky formations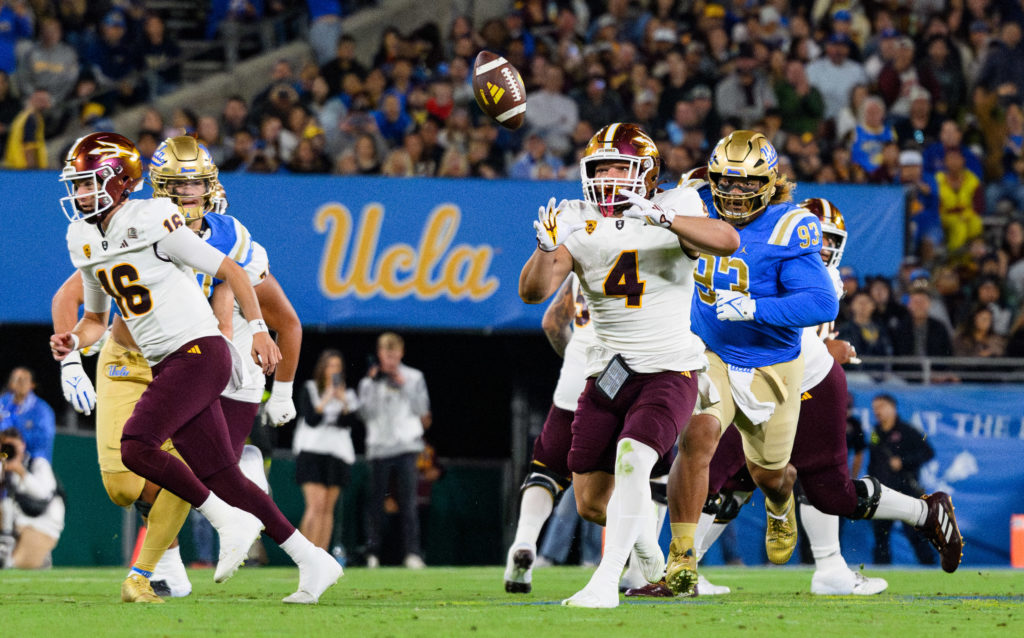 Neither team put up video game numbers Saturday night, but Kenny Dillingham might as well have been playing Madden NFL.
The Arizona State coach set up his offensive line on the far right side of the field and his backfield near the middle for multiple plays on the team's first drive of the evening. The offense only moved the ball 18 yards before punting, but that didn't discourage Dillingham.
Despite few explosive outcomes, the swinging gate formation reappeared later on, with Bourguet often heaving the ball downfield toward a streaking wide receiver and failing to connect. And tight end Jalin Conyers took snaps out of the unusual set as well.
There was a method to the madness. The Sun Devils entered the contest down five offensive linemen, and with the Bruins' defense at one point responsible for the most quarterback pressures in the country, according to Pro Football Focus, Dillingham said he had no interest in letting his signal-callers get pummeled all night long.
Then, the weirdness only got weirder.
On Arizona State's first touchdown of the game, running back Cam Skattebo lined up in the Wildcat formation, taking the snap and passing to Badger for a 25-yard score. Early in the fourth quarter, Dillingham even did his best Bill Belichick impression, taking four consecutive penalties to burn the clock.
The first-year head coach banked on unconventional playcalling to throw off a defensively sound Bruin team, and it paid off in a big way.
Quarterback quagmire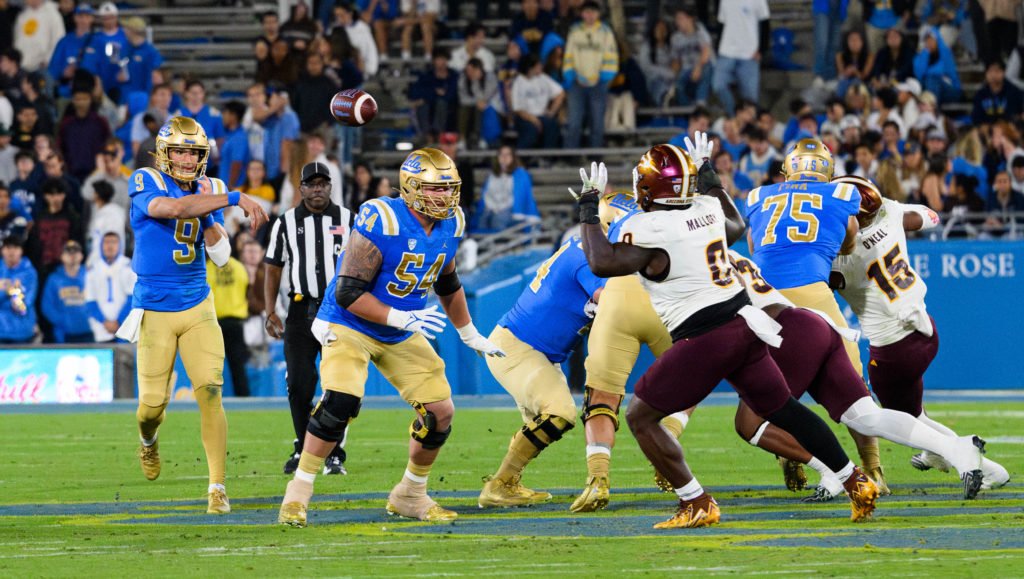 The UCLA quarterback carousel – already in motion at an alarming rate – spun in a new direction Saturday night.
After the disastrous ending in Tucson last week in which redshirt junior Ethan Garbers and freshman Dante Moore both exited with injuries, all eyes were on their availability against Arizona State. At one point, coach Chip Kelly described both quarterbacks as a "full go" in practice this week.
Neither of them would see the field.
Instead, it was Schlee who got the starting nod, making his first start with UCLA and becoming the team's third different starter in five games. But rather than injecting life into the offense, he seemed to suck the energy out of it.
Schlee went 11-for-18 through the air for just 117 yards and a touchdown. His 51 rushing yards on 14 carries were unsurprising – entering the game with 21 attempts for 247 yards – but he forced the Bruins' offensive attack to be largely one-dimensional.
With an inability to pass for big yardage, UCLA pounded the rock, running the ball 37 times against 21 pass attempts and out-gaining Arizona State 183 to 74.
But when the ground game failed in scoring range, the Bruins needed Schlee to be a quality passer – and he just wasn't.
In a cruel twist of irony, he too left the game late in the fourth quarter with an injury of his own, setting up senior quarterback Chase Griffin as the fourth rider of the carousel.
November nosedive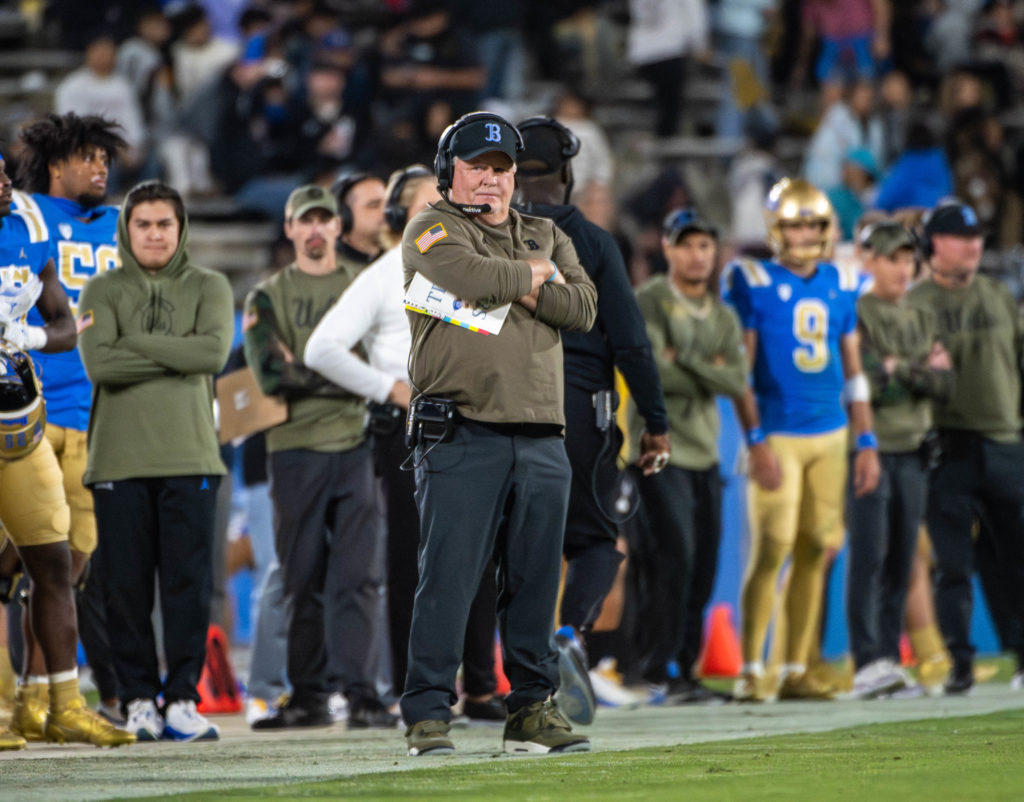 Along with resentment for their head coach, UCLA fans should've felt some deja vu on their drive home from Pasadena.
The Bruins were in an eerily similar situation last season. They entered November 2022 at 7-1, comfortably in contention for a Pac-12 championship berth. But after suffering an upset to then-3-6 Arizona, UCLA dropped a thriller to USC en route to total collapse, dropping three of its last four games, which culminated in a Sun Bowl defeat.
With consecutive losses in November 2023, UCLA has now fallen into seventh place at 3-4 in the Pac-12 with two regular-season contests remaining. Not only is title contention entirely out of the question, but there's a very real possibility that the Bruins will finish in the bottom half of the conference.
The Trojans, led by quarterback and reigning Heisman Trophy winner Caleb Williams, are an offensive powerhouse that can easily outpace an inefficient Bruin offense. And California – which put up fights against USC and Oregon State – may very well give UCLA a scare.
The Arizona State shocker is just the latest in a line of inexplicable losses for the program – somewhat of a tradition under Kelly – adding onto Arizona in 2022, Fresno State in 2021 and Stanford in 2020.
A season once bearing the promise of a terrific defense and talented offense has fallen off the rails.
Now time will tell if it crashes and burns at the close.
Nelson is currently a Sports senior staff writer. He was previously an assistant Sports editor on the softball, men's tennis and women's tennis beats and a contributor on the men's tennis and women's tennis beats.
Nelson is currently a Sports senior staff writer. He was previously an assistant Sports editor on the softball, men's tennis and women's tennis beats and a contributor on the men's tennis and women's tennis beats.