Student Camryn Deisman balances business and schoolwork as she runs Jayde Jewelry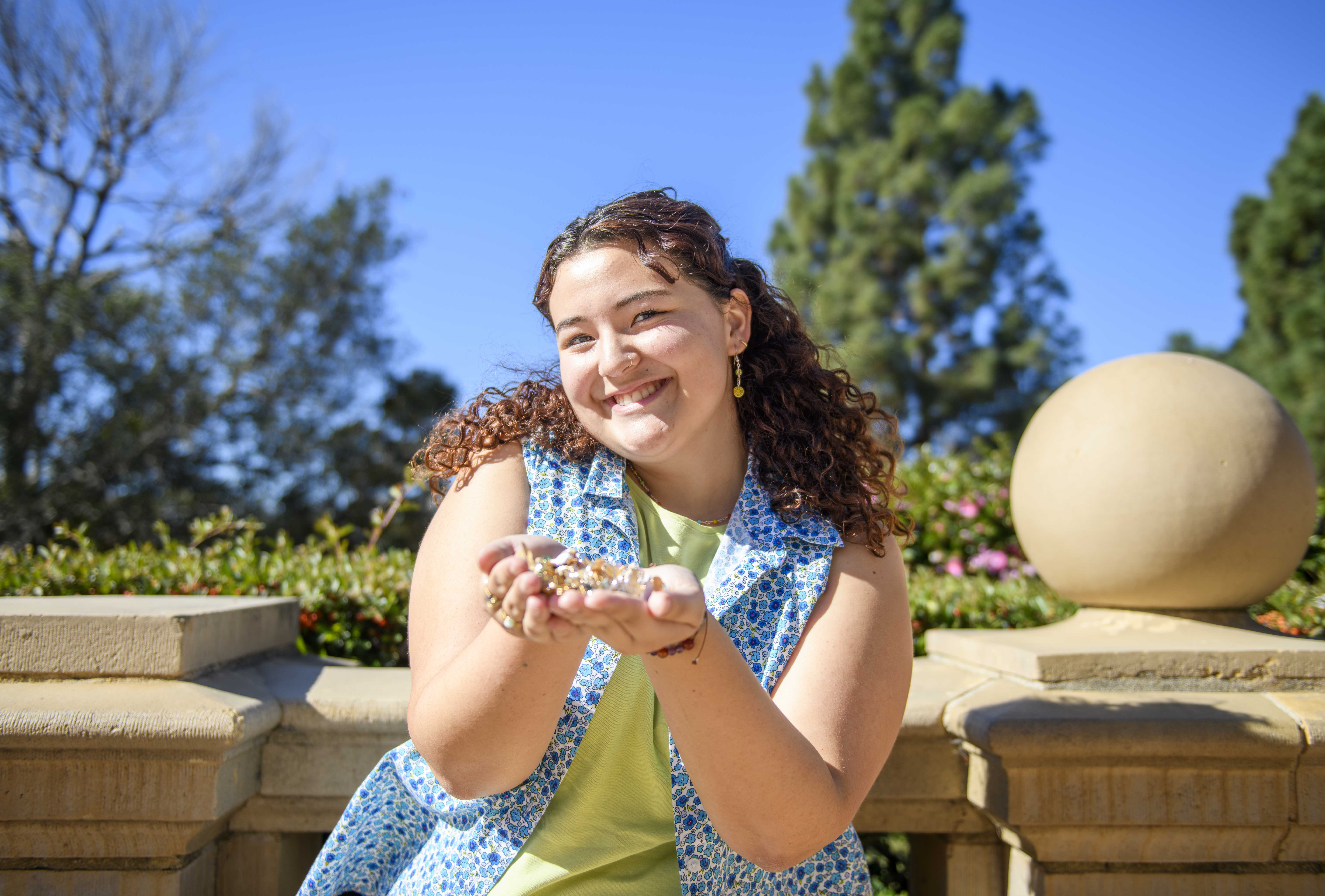 Donning a sage green top and a spotted blue vest, Camryn Deisman holds a few pieces of her jewelry. The second-year music education student runs the small business Jayde Jewelry. (Nicolas Greamo/Daily Bruin senior staff)
This post was edited Nov. 14 at 8:39 p.m.
Camryn Deisman is wiring together being a full-time student and managing the commitments that come with owning a small business.
The second-year music education student is the owner of Jayde Jewelry, a custom wire-work jewelry business titled after her middle name, Jayde. She said her first exposure to jewelry began with creating rubber band loom bracelets when she was younger. This evolved into her current craft at the start of the COVID-19 pandemic when she decided to sell her creations locally with the help of her little brother, Deisman said. As a small business owner and student, Deisman said she uses her business as an escape from academics.
"I don't think of it as work," Deisman said. "I think of it as something to take my mind off of all my schoolwork."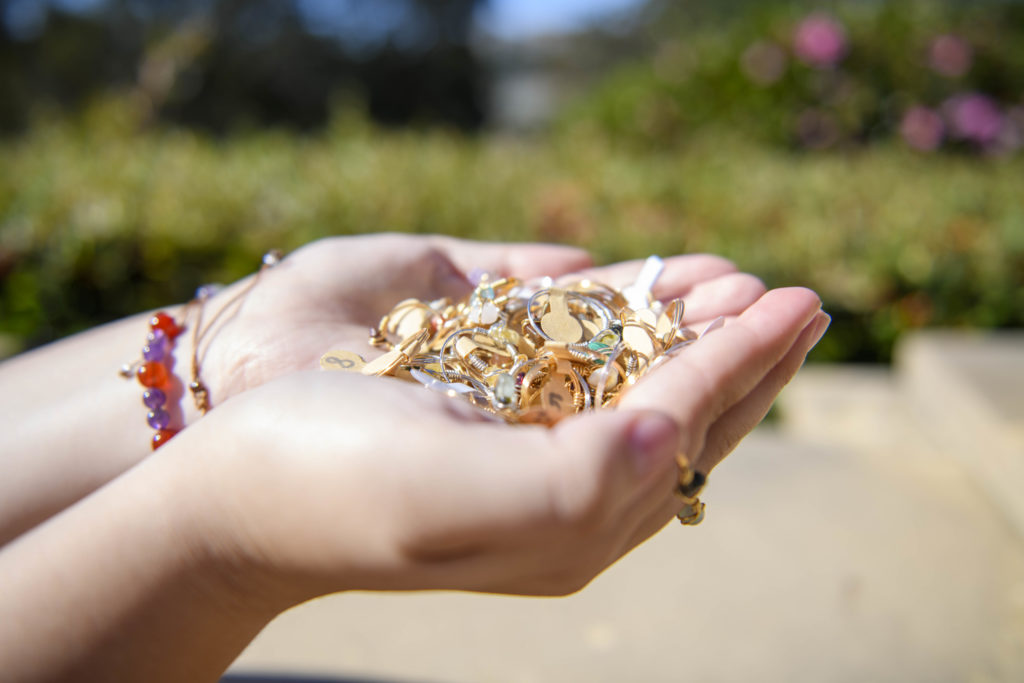 [Related: Lea Chinn's Magnolia Street Crafts brings characters alive through jewelry]
Maddy Chamberlain, a second-year music education student and one of Deisman's best friends, said Deisman understands how to manage both schoolwork and her business all while practicing self-care. Chamberlain said because Jayde Jewelry is a small business, Deisman can shape her schedule around things such as school. She added that the shop being online also helps Deisman with flexibility in managing school and an entire business. However, being a busy student leads to a lack of promotion for the shop and naturally leads to a decline in sales, Deisman said.
Nevertheless, Deisman said when a break presents itself, promoting jewelry on Instagram and TikTok helps get sales back up. When a recess approaches, Deisman said she plans ahead by promoting more frequently because she knows that she will have the time to make sure all orders are completed. Although she said orders peak during her time off from classes, she keeps her shop open all the time because she sees making orders as a pause from school. With her academic schedule and little time to promote the business on her social media pages, she said fulfilling an order takes her mind off the stresses of schoolwork to instead dedicate time to her jewelry-making passion.
"It's hard to balance it," Deisman said "I feel my peak is always during summer. It's always been like that. … It's always a nice break from schoolwork when I see that I have an order to make."
As someone with a closer view of Deisman's management of her business and school, her roommate Raya Amin, a second-year psychobiology student, said she has witnessed Deisman constantly going to the mailroom to send off orders to customers. Deisman gets her classwork done weeks in advance in order to have time for her business, Amin said. In conjunction with this, she said she notices that Deisman always seems to make time for her business regardless of how busy her schedule gets. In addition, Deisman said she will watch her lecture recordings or stream Netflix while she makes and packages her orders.
Although Deisman finds the small business world to be a space that highlights authenticity and individualism, she said she wants to see improved accessibility in small shops, aiming for reliable opportunities for owners to consistently sell their products. She said she understands the difficulty of managing a small business given the unpredictability of factors such as whether or not one will receive orders. This unpredictability can lead to financial hardships, as many people depend on their businesses as their sole source of income, she said.
"It's hard being a small business owner because it's very unpredictable," Deisman said. "You don't know if you're going to get an order today or even this week or month. … If I can change anything, it would be to somehow bridge the gap between getting a continuous amount of orders."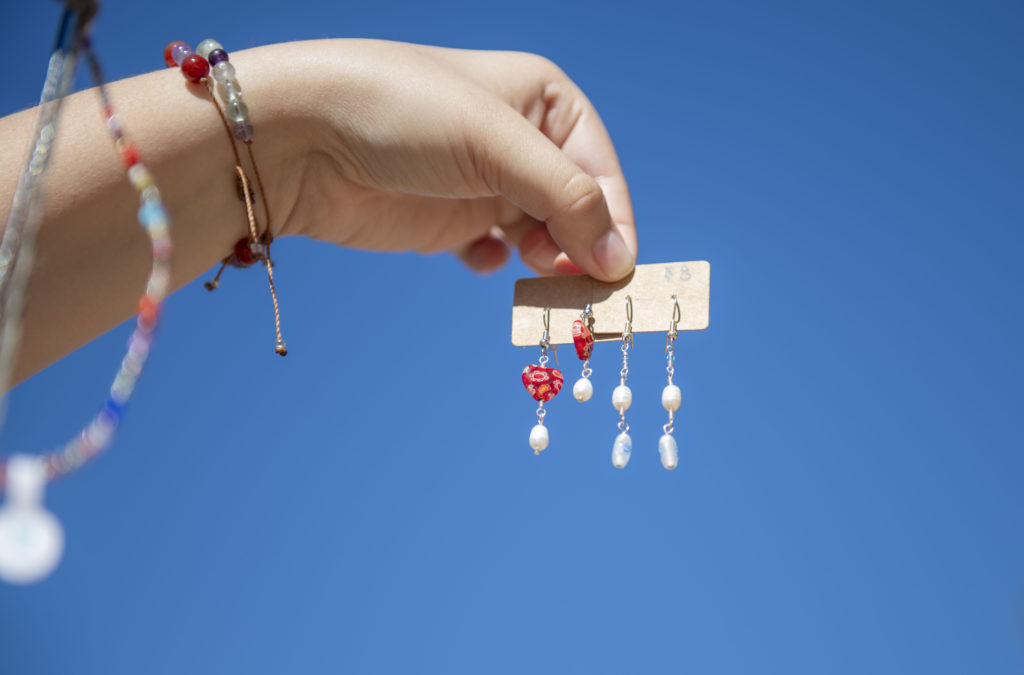 [Related: Student Violet Ko creates accessories for charity through business Tolevi]
Even though she is a music student who expresses creativity in that medium, Deisman said she still wants to be able to express herself through jewelry. Regardless of a busy schedule as a full-time student, she said she does not plan on stopping her jewelry business anytime soon and will continue to incorporate it into her life. As someone who orders from other small businesses, Deisman said she wants to give the same experience that she gets from receiving orders from other small stores to her own customers.
"How much joy other people get from receiving my jewelry, it's so cool because it's something that I saw out there, and it was like, 'Oh, I think this is really cute,' but then having other people want to buy it – it's awesome," Deisman said.