In the Cards: UCLA men's and women's basketball's roster outlooks for 2023-24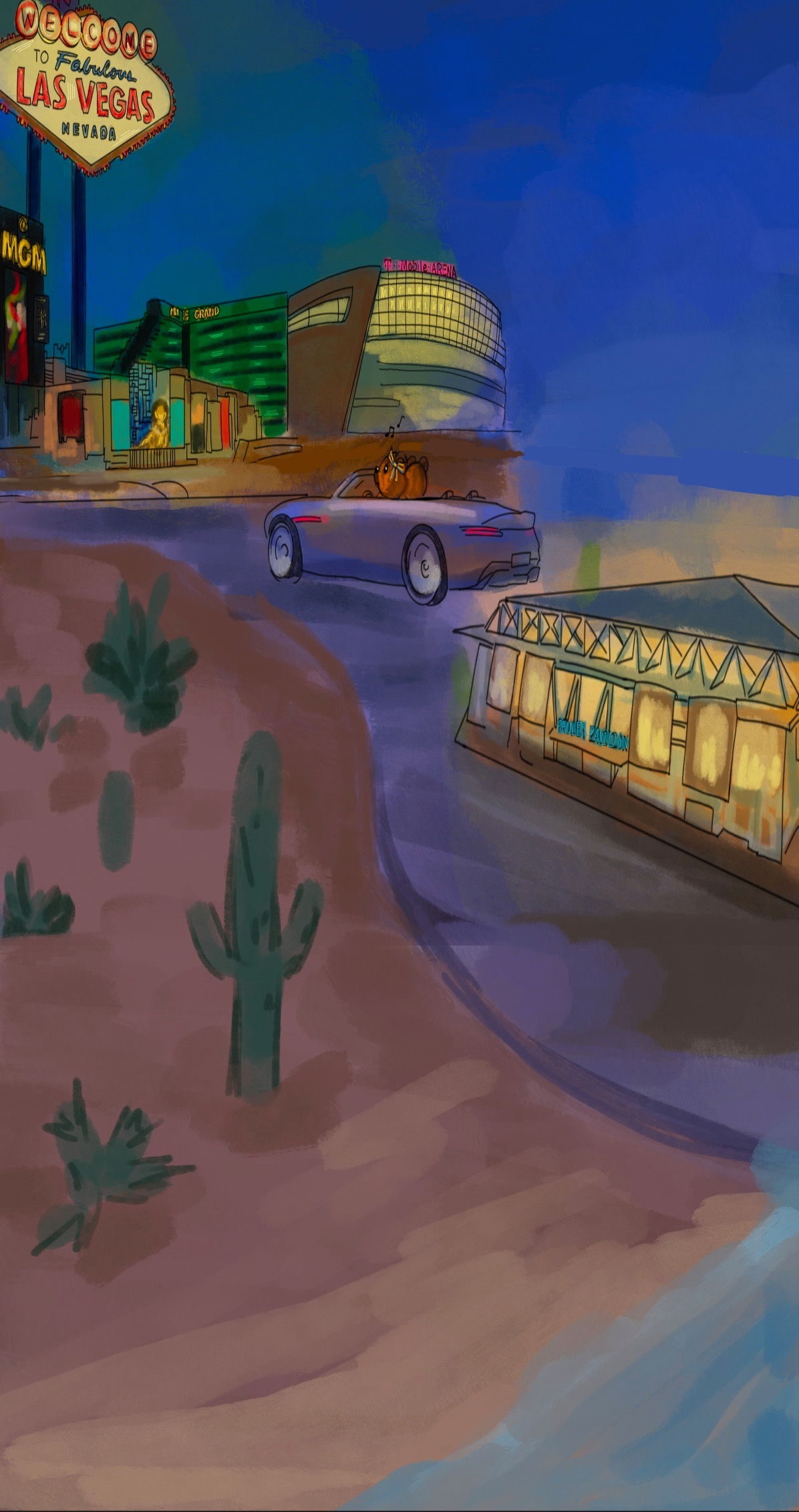 (Anagha Srivatsav/Daily Bruin)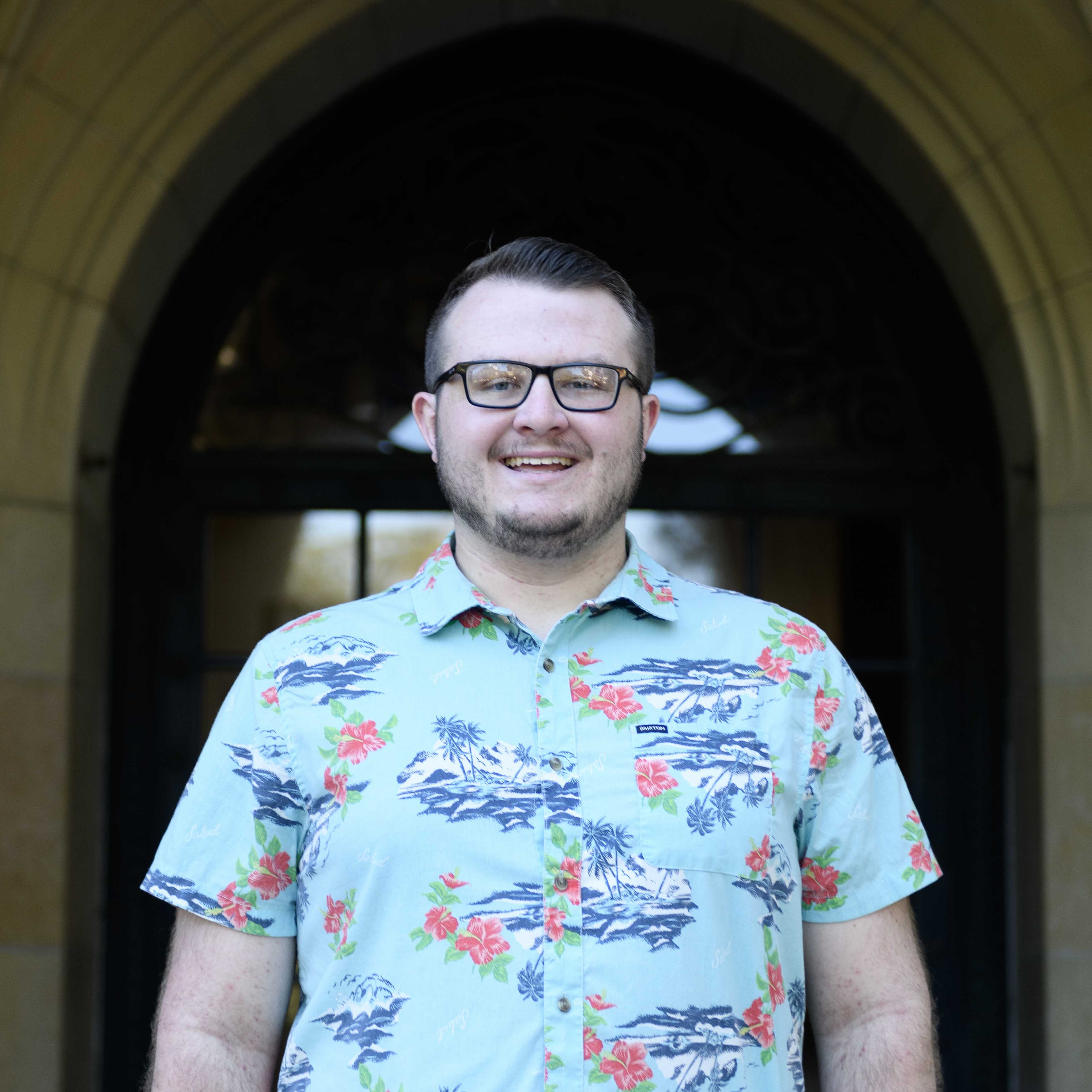 UCLA's basketball programs are in contrasting states. While both teams are entering 2023 off of losses in the Sweet 16, the men's program is returning just 25.1% of its minutes from last year's team, a figure considerably lower than the women's 84.4% minutes returned. Seven freshmen bolster UCLA men's basketball's roster, while No. 4 UCLA women's basketball and its roster of returners are poised to take the Pac-12 by storm. Sports editor Joseph Crosby and assistant Sports editor Alexis Hinkle break down the Bruins' players and what to expect when the season-opening doubleheader tips off.
Pair of Kings
Much of this year's rotation will be made up of new faces.
But that doesn't mean UCLA men's basketball will be a team dominated by freshmen.
Sophomore forward/center Adem Bona – the reigning Pac-12 Freshman of the Year – and sophomore guard Dylan Andrews return the first- and third-most minutes from last year's team, respectively, and figure to be the two most important players for the upcoming campaign.
Former guard/forward Jaime Jaquez Jr. and guard Tyger Campbell were the one-two punch of the last few years, with the pair leading the team in scoring last season.
Now, Bona is the only returning starter, and Andrews is being thrust into the starting point guard role.
They're the one-two punch of the future.
The duo is promising – both are elite defenders, perfect for a coach Mick Cronin-led team. But there's still room to grow, especially on the offensive end of the floor.
Bona averaged 7.7 points across 22.8 minutes per game, often running into foul trouble in the post. He had 40 more fouls than the next-nearest member of the team. With the top scoring options from last season gone, Bona will need to take a step forward and become a more consistent scorer around the basket. Cronin has said UCLA's offense will run through the big man – a much different approach from the last few seasons, where the offense went through Jaquez and Campbell.
Offensively, Andrews will be looking to take a similar step forward. In limited playing time, he averaged only 3.3 points per game on a 43% clip. While he doesn't need to become the primary scorer of the team – there's enough talent between Bona and the team's new players to handle that – Andrews will be expected to score at a decent rate and facilitate plays when he isn't taking shots himself.
Fortunately for UCLA, he's already shown the ability to do that. In 390 total minutes last year, Andrews dished out 33 assists, displaying a propensity to involve his team. He will need to continue that this season, especially when it comes to setting up freshmen who are not yet acclimated to college basketball.
Both Andrews and Bona already possess the defensive tools that raise their floors. If they can iron out the rest of their kinks – turnovers for the former and fouls for the latter – and take a step forward as scorers, then Cronin's team is in good hands on the court.
The kings of yore are gone, and their two successors are ready to take the thrones.
– Joseph Crosby
Ace up their Sleeve
With the No. 1 recruiting class in the country, UCLA women's basketball nearly took down then-No. 1 South Carolina and defeated then-No. 1 seed Stanford en route to a Pac-12 Championship game appearance.
The Bruins fulfilled a plethora of firsts a season ago. So after its last matchup of the 2022-2023 season, one question lingered: What's next?
They didn't let it fester for long.
On April 18, less than one month after the Sweet 16, sophomore center Lauren Betts announced her transfer to UCLA from Stanford. Betts – continuing the top-ranked motif – is the No.1 recruit from the class of 2022.
And she is the player that UCLA has been missing since 2018: a center.
Betts spent her first collegiate season averaging 5.9 points per game on 9.7 minutes with the Cardinal. Although she appeared in 33 of her team's games, she played limited minutes off the bench as she competed with forward Cameron Brink – the WBCA Defensive Player of the Year – and two other elder players.
But Betts garners too much talent to watch from the sidelines. Not only does she have dangerous shooting abilities under the net, she also has the height that UCLA has been looking for.
Standing at 6-foot-7, Betts is the tallest player for the Bruin squad and third tallest in the conference, behind 6-foot-8 centers Phillipina Kyei and Néné Sow of Oregon and Utah, respectively.
Despite UCLA ranking third in rebounds in the Pac-12 last year, it struggled off the glass against board dominators Stanford and Washington State. Bella Murekatete – who is returning to the Cougars for her fifth year – scored 21 points against the Bruins in the Pac-12 Championship game, with all of them occurring from within the 3-point line.
But Betts will be a crucial addition to defend powerhouses like Murekatete. UCLA's newest addition hasn't just shown her inside dominance in collegiate basketball, but also with Team USA.
This past summer, Betts set the AmeriCup rebounding record with 61 rebounds in five games, breaking the previous mark set in 1989. Not only that, she also set the single-game block record in the same tournament.
So behind an impressive summer and attributes that UCLA hasn't possessed in years, Betts is the next "No. 1" that it needs for a season of many more.
– Alexis Hinkle
The Wild Cards
Bona and Andrews are the undeniable leaders of this year's team.
It's the players they'll be leading that draw question marks.
Cronin recruited seven freshmen to replace the gaps left by graduates and future NBA stars. Headlined by five-star center Aday Mara, the Bruins' 2023 recruiting class is a talented group rounded out by six four-star players, according to 247Sports.
But they're all wild cards in the truest sense of the word.
Mara – a staggering 7 feet 3 inches – is the biggest name of the group as the highest-rated new member of the team. He provides height and length that UCLA hasn't possessed in years, and he will be on the floor at the same time as Bona in two big rotations to completely outsize other teams.
Despite that, Mara is still a raw player. A full year younger than freshman forward Berke Buyuktuncel – the other headliner of the Bruins' international recruiting class – Mara has less overall experience than his teammates, particularly from playing at the professional level for Basket Zaragoza in Spain. Cronin said international professional teams rarely practice, and with Mara's youth, he saw very little playing time.
That isn't to say the Bruins' new tallest player has no experience. He still averaged 12.2 minutes a game professionally and displayed both scoring and rebounding talent at FIBA tournaments.
But Mara isn't the only international player to thrive at FIBA competitions. Buyuktuncel and freshman guard Jan Vide have both dominated international play in their own right. The former earned back-to-back All-Star Five nominations in consecutive summers, while the latter averaged over 20 points a game at the 2022 U-17 World Cup representing Slovenia.
While Vide is unlikely to force his way into the starting five to open the season, Buyuktuncel just might, given his fit at the power forward position.
Rounding out the international class is freshman guard Ilane Fibleuil. A wing threat much like Vide, Fibleuil is poised to be a spot-up shooter a la former guard David Singleton. However, Cronin said the French guard is also going to be one of the best offensive rebounders for being a perimeter player, despite standing at just 6-foot-6 – a trait reminiscent of former guard Jaylen Clark.
The trio of guard Sebastian Mack, guard/forward Brandon Williams and forward Devin Williams make up the domestic portion of UCLA's recruiting class. Mack put on a show for Bruin fans in the team's exhibition with 23 points. In the same way Andrews was Campbell's backup last season, Mack is poised to repeat that dynamic behind Andrews at point guard this year.
While neither Brandon Williams nor Devin Williams are likely to see all that much time on the floor, they're still four-star recruits, and a year of development around other talented teammates will have them primed and ready to take steps forward in the years to come.
Projecting how players will make the leap from high school or international play to college basketball is difficult. But with a coach like Cronin at the helm, the nature of these seven wild cards may grow clearer sooner than expected.
And perhaps one or two will make the pair of kings in Andrews and Bona a trio or quartet.
– Joseph Crosby
Full House
Throughout the entirety of the Cori Close era, the Bruins' head coach has brought on at least three new players most years.
Heading into her 13th season at the helm, Close has only recruited two new additions – one of them already having college basketball experience.
As such, UCLA women's basketball is returning to the courts with a full house.
Graduate student guard Charisma Osborne – who made the decision to return to Westwood for her final season after pulling out of the 2023 WNBA Draft – leads the pack. Osborne was the Bruins' starting shooting guard in all 36 of her appearances, dominating both ends of the court.
On the offensive side, the WBCA All-America honorable mention led UCLA in scoring with 15.9 points per game – her second consecutive season leading the Bruins on that front. In the second round of the NCAA Tournament, Osborne bucketed 36 points and set the program postseason single-game scoring record in front of a standing ovation at Pauley Pavilion.
The Moreno Valley local was also a weapon on the defensive side, taking initiative off the glass and setting a career-high 52 steals in a single season. While Westwood and even Osborne herself thought her UCLA career was coming to an end, it turns out the leader was not done yet.
Osborne is backed by a dynamic sophomore duo of guards Kiki Rice and Londynn Jones, who are entering their second season as Bruins with four years of chemistry. The duo has played on the national stage together since 2019 and have since earned three gold medals with Team USA.
In her first season, Rice took on most of the signal-calling responsibilities. She started in almost all contests alongside Osborne, dishing out assists and taking shots of her own. The No. 2 recruit scored the most points of all freshmen in the Pac-12 conference and trailed in second for the Bruins behind her veteran counterpart.
Jones – who is known as UCLA's spark off the bench – is a dangerous force with her size and accuracy. Standing at 5 feet 4 inches, she has the speed to race down the court and the precision to sink shots from the perimeter. She also was the team's best from the free throw line, shooting 89.7% on the season.
With Osborne's leadership, Rice's utility and Jones' efficiency, the Bruins' backcourt covers all the bases.
Graduate student Camryn Brown, who is entering her final season at UCLA, serves as a guard but finds many of her successes with the duties of a forward. Brown – a defensive wall – completed her best season yet during her senior campaign, tallying 28 blocks and 29 steals in just 20.8 minutes per game.
And to top off the house lies forward Emily Bessoir, arguably the most versatile Bruin on the roster. The senior stood as UCLA's tallest player last season, going up against the tallest in the league. But with Lauren Betts fulfilling that role, Bessoir can now utilize her strength from beyond the arc, sinking threes and racking up more points on the wing.
Behind the full house of returning players, UCLA will have a plethora of experience to power through Pac-12 play.
– Alexis Hinkle
The River
Cronin and Close have an abundance of talent at their disposal to mix and match rotations, all in the pursuit of fielding the best possible team.
Beyond his two top starters and seven freshmen, Cronin has a trio of players he can call on to plug any holes. Redshirt fifth-year forward/center Kenneth Nwuba – one of two holdovers from men's basketball's 2021 Final Four run – slots in nicely at center and will play behind Bona and Mara should they run into foul trouble or just need rest.
Similarly, redshirt sophomore guard Will McClendon is likely to see starting time, at least at the beginning of the season, with Cronin leaning on his previous experience with the program. McClendon will complement Andrews' point guard role by taking over the shooting guard spot. However, at just 6-foot-3, McClendon will likely split minutes with Vide and Fibleuil should Cronin choose to employ a taller lineup and counterbalance Andrews being the shortest member of the group.
Junior guard Lazar Stefanovic will be the linchpin of this group. After spending two years at Utah, the 6-foot-7 guard is poised to play a hybrid small forward-shooting guard role but can also lead the offense given his past experience. In smaller lineups, expect to see Stefanovic as a hybrid guard/forward. But if Bona, Mara and Buyuktuncel all see the floor at the same time, it wouldn't be a shock if the offense runs through Stefanovic.
On the women's side, almost every player saw the court in each game. And with 83% of the team returning, Close has a stacked bench to cycle through.
With Osborne, Rice, Jones and Brown as the only guards on the team, the final players on the bench are all forwards. Sophomore Gabriela Jaquez will likely see the most time on the court, as she shot a team-leading 45.5% from the field last season.
Forwards Lina Sontag and Christeen Iwuala – who stand at 6 feet 3 inches and 6 feet 2 inches, respectively – are dominant under the net. The sophomores will be able to pick up missed shots off the board and act as support players in the paint. Sontag was also a key to the Bruin defense last season as one of four players in the conference to average at least one block and steal per game.
Two other forwards have rarely, if ever, seen the court in a UCLA jersey. Senior Angela Dugalić – a transfer from Oregon – has spent most of her Bruin career on the bench dealing with injuries. Last season, she didn't see the court at all, and it wouldn't be a shock if the transfer saw limited playing time again. Lastly, freshman Amanda Muse hasn't yet had the chance to showcase her talents but could attempt to stake claim to playing time early in the campaign.
As Close utilizes her bench, Bruin fans will see that her squad runs deep.
– Joseph Crosby and Alexis Hinkle
Crosby is the 2023-2024 Sports editor on the football and men's basketball beats. He was previously an assistant Sports editor on the baseball, women's golf, men's water polo and women's water polo beats and a contributor on the baseball and women's golf beats. He is also a fourth-year statistics student.
Crosby is the 2023-2024 Sports editor on the football and men's basketball beats. He was previously an assistant Sports editor on the baseball, women's golf, men's water polo and women's water polo beats and a contributor on the baseball and women's golf beats. He is also a fourth-year statistics student.