Out of Bounds: Recapping UCLA football's loss at Utah, ranking the Bruins' key players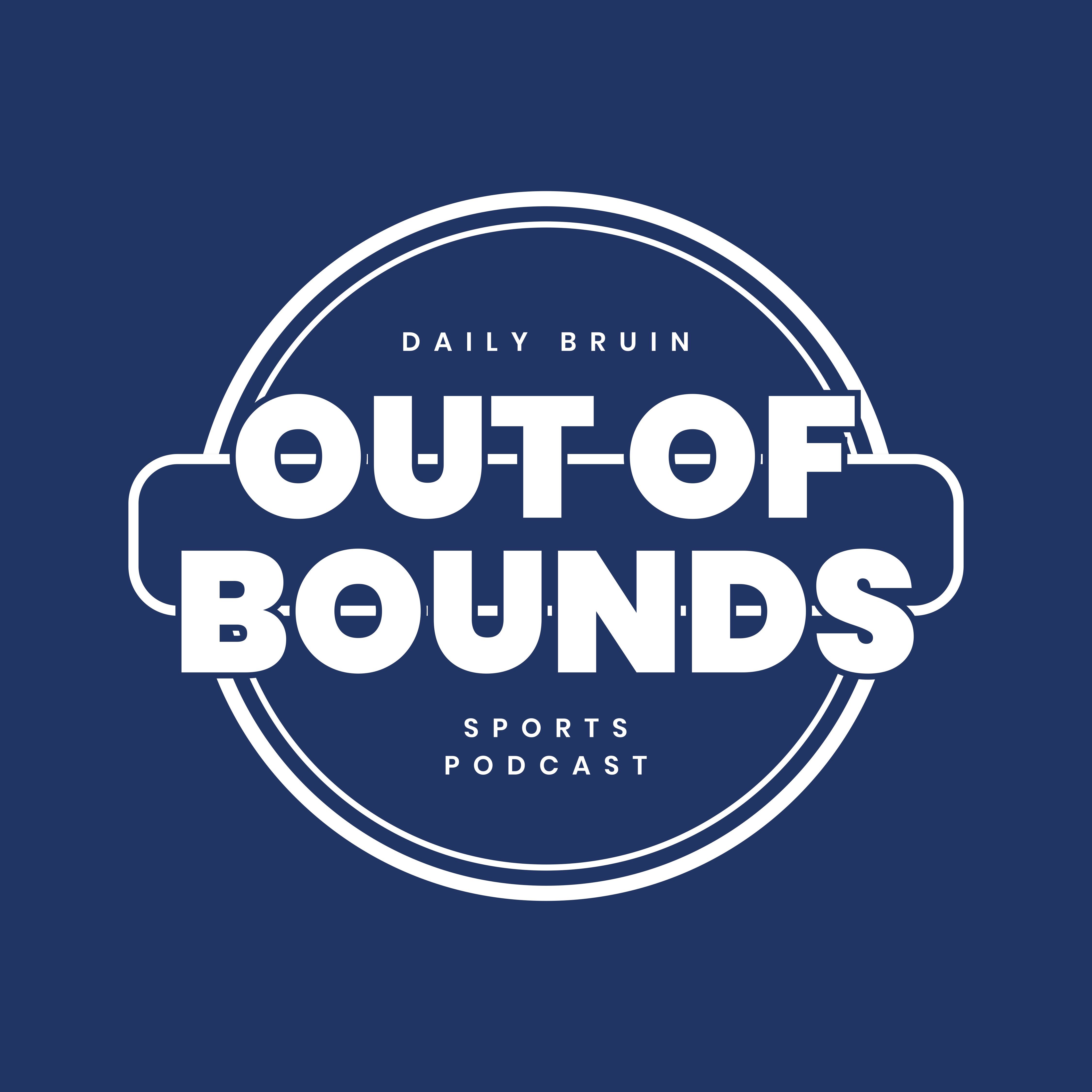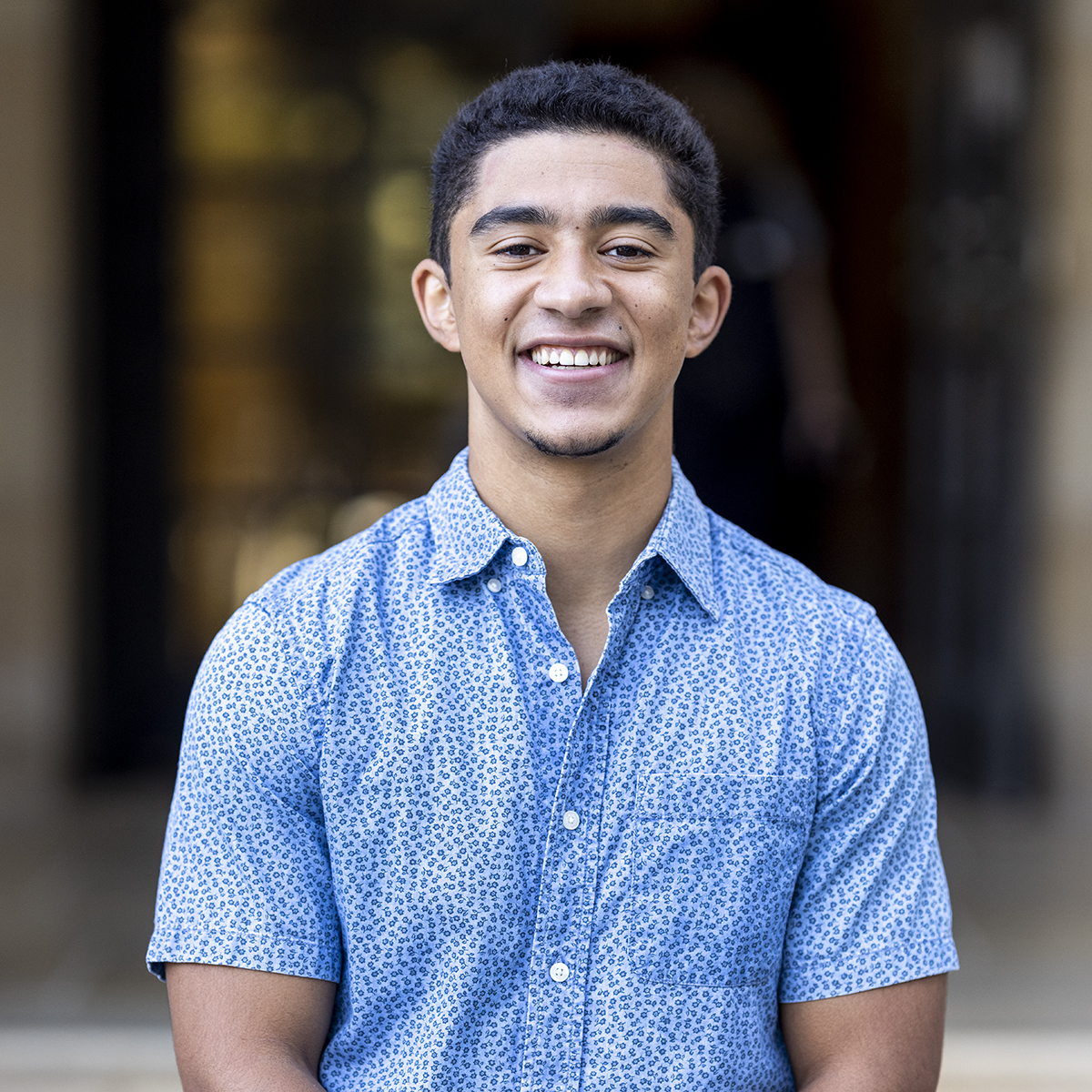 Sept. 30, 2023 10:29 a.m.
UCLA football has fallen out of the AP Top 25 after a poor offensive performance in its loss at Utah. Sports staff writer Gavin Carlson sits down with Sports senior staff writer Jack Nelson to recap the game and assess the state of Chip Kelly's program and its players heading into the Bruins' bye week.
Note: The transcript for this podcast has been partially generated automatically. Its accuracy may vary.

Gavin Carlson: Hi, I'm Gavin Carlson, and this is Out of Bounds, Daily Bruin's sports podcast.
GC: Hello, everybody and welcome to another episode of "Out of Bounds," the official sports podcast of the Daily Bruin. As always, I'm your host, Gavin Carlson, a fourth-year sports staff writer here at the Daily Bruin. And once again, we've got the duo, the man himself, fellow fourth-year senior sports staff writer, Jack Nelson. How're you doing today, buddy?
Jack Nelson: I'm doing fantastic, Gavin, thank you for asking. Patriots extended their winning streak to 15 games against the Jets, finally in the win column. So life is good.
GC: Yeah, like you're lucky because my Saints blew a 17-point lead. So yeah, I'm not doing too well there. But we're not here to talk about the NFL. We're here to talk about UCLA football because as you're all well aware, UCLA a huge showdown No. 22 UCLA versus No. 11 Utah at Rice-Eccles Stadium in Salt Lake City. And obviously, we know how it went 14-7 the final score, a really ugly game that really the a lot of question marks about UCLA as to the offense, defense, not so much the coaching staff, we're gonna get to all of it. This game started, they didn't waste any time giving us a notable play Dante Moore his first throw of the game a pick six. And that kind of set the tone for what was a really awful performance for the offense, especially at the beginning. I think UCLA, they came into the game third in the entire FBS in yards per play, one of the best run offensive in the country, and obviously able to have the big play throughout those first three games, deep balls, J. Michael Sturdivant, Josiah Norwood all these long completions, but not only the pick six to start things off, but then two more three and outs. Their first seven plays negative 21 yards to three and outs in a punt. They did not score for obviously basically the entire game. Dante Moore any question marks about him, we'll get to his overall performance. Jack, what did you think of sort of the circumstances him coming out a lot of question marks about a true freshman quarterback. And of course everyone on Twitter suddenly acts like it's a quarterback competition. Again, it's not – it's Dante Moore's team. But what do you think of his performance overall?
JN: Yeah, big reality check for Dante. And I think we thought it was going to be that way, we knew how good Utah's defense was going into this game. But certainly a poor performance for Dante. And I'm sure usually fans were hoping for something a lot more promising. And the first big Pac-12 for the Bruins, but just the main criticisms that I had kind of right off the bat here, I think just developing more patience in the pocket is going to be big for Dante I think there's a lot of plays, that he gave up on a little too early to really let things develop. And I think just you know, I mean, some of that comes back to the offensive line that really giving him a lot of, you know, time and the puck and stuff like that. But it does come back down to him just his decision making. And just giving himself some more time to go through his reads I think will be a big difference for him. And then as well, in addition to that Moore, I think pocket awareness that something he's going to work on, I think we saw, again, with the offensive line, how much the pocket kind of collapsed on him, he would kind of start to one direction and didn't show a lot of hesitancy not really commit to his move. He was going to roll out if we wanted to step back more in the pocket. And so I think that, you know, ended up getting him caught in that scenario. And obviously there's what seven sacks in this game that he took. And so and we know he's not really I'm super mobile quarterback, and you know, he's more of a pocket passer, traditional kind of guy. But yeah, just working on those things is going to be I think really big for him moving forward, but definitely a lot of things to learn for Dante if his performance.
GC: Yeah. If you think about the way the game started? Obviously, talk about adversity, there's going to be question marks about how he handles that crowd. It was a great environment, you know, nationally televised game, two ranked opponents, conference opener, all these factors that are going to make it a tough game for Dante, Utah has got a great defense. But just looking at the way things started, not only was it that pick six, but then the play calling so questionable, that's throughout the game, but especially at the beginning. The second drive they have inside run to Steele, they run motion with Logan Loya, negative four yards and then on third and 12 could have been a better throw from Dante Moore but it's third and 12 You're really not going to complete that path, three options against Utah. Then you have the third drive, it starts with a false start. You fumble on third down on a third long, but you start with a false start. You're in negative territory, you know, right off the bat, you're not helping your freshman quarterback. And then finally that fourth drive, it looks like they're starting starting to get things going. Dante has that beautiful 20-yard completion to Carsen Ryan he throws it over, I think three hands. There was a linebacker a defensive back, maybe two to Carsen Ryan gets like 20 yards, you're in the red zone, you're finally he's doing something getting some momentum. And then Josiah Norwood just has a ball go through his hands in the end zone when you very easily can tie that game and suddenly quiet that raucous crowd. So I think one thing I want to talk about throughout this episode is that of course it was a questionable performance from Dante Moore, but it was a questionable for performance from every phase of the offense, the play calling his receivers the O line, I think, you know, it's hard to just narrow in and it's football. Everyone's gonna talk about the quarterback first and foremost. That's what you get when you start enough to be a quarterback. I always say I'll say it every episode at this point is the most important position in sports. But there was just so many so many things that were going wrong with the offense. Yeah, seven drives of just brutal, brutal, brutal, brutal, to be honest. But one reason that UCLA was still in the game, despite those drives is because of their defense. It's quite ironic every week, everyone's saying how bad the defense is, historically every year, but a near flawless performance, you'd give up one touchdown drive. Sure, Utah missed the field goal on another drive, but it was a 47 yarder. So it's not like they were in the red zone or anything. A really strong performance from the defense overall, what stuck out to you. I mean, Utah's offense wasn't really trying, I felt like they were just running the ball, very conservative, play calling throughout the game, but what stuck out sort of stood out for you in terms of the defensive performance?
JN: Just all around, it's probably their best performance of the season, I would say.
GC: At least a season. In how many years? 14 points from a UCLA defense?
JN: But yeah, even just be on the defensive front, like those front seven. We've talked about them all season long, but just overall, like they just held Utah down, even you know, you don't have Cam (Cameron) Rising out in the game. They're going against Nate Johnson, who I guess is maybe a little bit more of a dual threat. So it's kind of a new challenge for them in that regard. But I mean, yeah, Kain Medrano, we got to talk about. Oh, yeah. Oh, yeah. Like he was somehow the face of that defense in that game. But the forced fumble. Yeah, a couple of the big plays.
GC: He was all over the place. And, you know, it's the first national broadcast. And so you've got announcers that don't really watch the team that much right. And they kept saying Kain Medrano having the game of his life. And it's like, I mean, yeah, kind of like, he's been very solid, the first three games, but that was like a breakout performance on a big stage. Yeah.
JN: And then just, oh my god. I mean, they, this defense seemed like, they gave UCLA all they needed, they gave their offense, every single opportunity. And the offense just did jack squat with it. I mean, we saw at the end of the game, the tempers were kind of flare, they're usually his defensive players, were kind of going up to the top players like showing, some, you know, saying some stuff. Yeah. And you're like, that's got to be the anger they have towards their own offense for not delivering really anything at all your team. So it's just one of those games or defense does everything, offense does virtually nothing.
GC: Yeah, Dante said it after the game, he took the blame for the losses that this loss is on me. He also said, "Shout out to the defense for doing their job." We didn't do ours. We're gonna have segments at the end of this episode. We know the people of the segments, we're going to be doing a tier list, a comprehensive tier list, where we're breaking down really, I'd say the top 20 is 25 ish, essential players for UCLA so far this season, see where they slot in, that'll be later in the episode. But I do want to go back to the offense more, it's it feels kind of cruel to not talk about the defense a bunch, given that it was their best performance of a while. But for me, it's just kind of one of those games where it's like, the defense played well, like, great, like, I don't really know what to like break down I feel like Utah, it's not like Utah as offense was trying to do stuff and UCLA was really countering and showing something that we haven't seen usually stop the run. They've been a solid team against the run. Utah didn't have a passing game to really test UCLA's poor secondary. Jaylin Davies had another fantastic performance. But other than that, I don't know from stuff really stood out for the defense. I think most people want to talk about the offense when it only puts up seven points. Right. So I think you talked about Dante in the pocket. I think that's a huge thing you we saw at the end of the game, you have a chance the defense comes up clutch gets a stop on third and one and you have a chance to go down at the end of the game down by a touchdown and really erase three and a half quarters of awful football just by putting together one more phenomenal drive we'll get to the touchdown drive that happened right before that but I want to talk about this last drive of the game to sack after sack right like you're coming in there's all this anticipation that this is going to be Dante's moment maybe to the end just offensive line break down his own personal issue I thought the second downplay was probably his fault. He had guys underneath you already behind the sticks after losing yards on first down but you have a second long you have players open to get five or six yards and Dante kind of ran out of the pocket before even needed to right, and that's what's what's going to happen with a freshman quarterback, but I think that was a perfect example that play was a prime example of what happens when your quarterback is not being helped out throughout the game. The nerves kick in more and more every drive he's been under pressure he's already fumbled twice we're going to get to that speed option call on that fumble as well. But there's all these things that have already gone wrong. So you've got, you know, all these nerves, the pocket's collapsing, and you're running out before you need to you take a sack third down fourth down. Utah also had a masterclass performance, sending blitzes at the right time. They did a great job, but I think the pocket awareness like he said is going to be a huge thing for Dante. I want to get to that speed option. Now. I know I just brought it up. UCLAnce again gets in the redzone. They're driving, you have a third and five I believe the run game has not been working. The offensive line is getting beat. So I respect getting creative. But what are your thoughts on calling a speed option? The quarterback runs out tries to pitch it to Carson Steele. Nope. He keeps it follows the ball is that Dante's fault? Is that Chip Kelly's fault? Is it both?
JN: I will say the shovel option was a bold call. It was a bold call. We did not see that one coming when they use the lineup for offense there. But no, I saw the replay couple times I went through it. And I think if there was a little hesitancy Dante showed moving out to his right he kind of dark to his left a little bit. And that's what allowed the defender to collapse on him instead of getting down to the option the option to shovel it to his right because he had a guy there. And he probably, if he got to that guy, I think he was going into the end zone. I forgot what player was.
GC: It was Carson Steele.
JN: Carson Steele. Thank you. But yeah, I think that's a play where it like comes down to very small margins, like a small mistake cost you big time, especially in that part of the red zone too. So I think, yeah, I disagree with the call. Yeah,
GC: I definitely. Yeah, I definitely disagree with the call. I think another that's another play where it's everything went wrong, right. Like it's, it's very easy to say it's Chip's fault. It's Dante's fault. It's Carson's fault. It's just no, it's though game on offense was everyone's fault. And that was another example of I hate the call. I'll be honest, I liked the idea of getting creative. But you heard the announcer said, Oh, that's DTR, then that's a couple of you know, but he's got a right if that's DTR, a mobile quarterback who's probably run that play before? Who runs the read option, every other run play, right? Like, I'm sure the speed option is something that's in his repertoire. I don't think Dante Moore has run a single speed option at UCLA. I don't know how often if ever, he ran that in high school. So to that moment, on the third of three in the redzone, your offense has done nothing and you know how crucial it is to at least get a field goal. We all knew this was going to be a low scoring game. And you're adding an element of risk that wasn't necessary by calling a play that you've never called before. And then yes, there's plenty of blame for Dante as well. Not only does he not make the right read, he hesitated like you said, if he runs right out the defender and then pitches, Carson Steele probably has a score, but even when you keep it, you didn't get blown up. You got tackled the hold on the football, right. He was very, very reckless and very soft with the football throughout the game. You know, getting hit in the pocket when you're about to throw is one thing you're running. You put the ball you know what they say? Hands over elbows or whatever, put the hand over the elbow hold on the football. There's no need to fumble that. That was a huge miscue and then looking at it so far. Now you have a Norwood drop in the end zone that cost you seven points. You have a fumble in the red zone that cost you seven points basically, or at least three. And then you've given them they're only seven points of the game on a pick six. So it's like right there. Those three plays alone are enough to cost you a football game that you end up losing by seven points and there's so many more. Dante Moore has a rollout on the third and five he pitches it to Matavao I think I got that right— drops the ball Logan Loya because he dropped there was another the fourth and seventh after Norwood dropped the ball. He has a guy up and over the middle Logan Loya, he misses him. So just so many miscues for the offense and I don't want to sound like I'm ranting, I feel like I probably I'm ranting we need to get this guy talking. Well, I'm just I'm angry. And I'm not angry because of the loss. We don't root for UCLA here at the Daily Bruin but I'm angry because it was just a disappointing performance.
JN: It's also just a very largely boring football game. I personally I like to enjoy watching football. Yes, more entertaining, you know?
GC: Absolutely. It was a very boring game because like I said, Utah wasn't trying they were they were not trying I think they're Nate Johnson on Twitter after the game apologize to the fans for the for the offensive performance in a win. He apologized on Twitter. He said I'm sorry that we played the way we put they won the game and he apologized. That's how bad the offense was. And yet they and yet ours was worse or not ours. UCLA was worse.
JN: I will say this. We haven't really talked about that much. But the run game for UCLA Yeah, especially poor Yeah, nine total yards on 32 carries. Yeah, granted in college they count the sacks 51 yards was lost by sacks. But still that's like I think 60 rushing yards disregarding the sacks still, considering how potent this rushing attack had been for UCLA the season going into this game. Yeah, like that's just inexplicable for your offense. You can't have that yeah, it's that kind of a game.
GC: Like someone said it on Twitter, X, whatever you want to call it, they were like, how can you blame the speed option call? Nothing else was working in the run game. That's a fair point. I mean, the runs up the middle. Once it gets such boring play calling. It's like they're running inside zones to T.J. Harden and Carson Steele. They're running outside zones to T.J. Harden and Carson Steele I think one takeaway is that Carson Steele needs he needs to get to the linebacker he's not shifty enough at the line of scrimmage to dodge a D lineman if he gets to the linebacker in some space kind of like Charbonnet you gotta get them go a guy that that that big, you need to get him momentum, get them into the second level and then he can make a move or run over a guy with ease he's we know how strong he is as well as T.J. Harden is shiftier. So if there's penetration right away, he can kind of dodge the nose tackle. I think that's why T.J. Harden had more success. I think overall in the game, he had a couple runs up the middle where he's able to, because the guards are getting beat all games, the guards are getting the penetration from the Utah defensive tackles. This was consistent every single play it affected Dante in passing plays, and then on running plays, you have that penetration, the running back has to break two tackles just to get to the line of scrimmage. And then it's a problem. So I totally agree, dawg, the running game, which is what dictates the success of this offense? Is the run game even on I think there was a fourth down or is the Yeah, the fourth tab completion that Carsen Ryan on that touchdown drive that 99-yard touchdown drive, which was the only thing really for the use of the offense. On that completion, which was a total lucky kind of chuck to Carsen Ryan on a fourth and seventh. But even on that play was still good. You want to play action, you're not running the ball, no one thinks you're running the ball on fourth and seventh. And yet you still run a play action that shows how much you care about the run game being a part of your system and how much you rely on that run threat, always keeping the defense on their toes. But it just didn't work throughout the game because the run game didn't work throughout the game. Do we need to say anything else about the defense the offense, it was a disappointing performance for UCLA, they fought it three in one, we have segments you wanted to go to the Chip-o-meter, you want to introduce the Chip-o-meter.
JN: Let's go for it.
GC: Alright, so. as we said we have a tier list that's coming up next. But first, we're introducing a new segment, a new weekly addition to the podcast last show. And that's the Chip-o-meter. There's going to be a little graphic somewhere, it's going to be a thermometer, we're going to have Chip's face moving up or down the thermometer depending on how we are feeling about Chip Kelly, and about the state of UCLA football under the leadership of Chip Kelly. I think you've heard it enough for me how critical I was the play calling. Obviously, it's a loss. But through these first four weeks Jack, your 3-1 UCLA, you beat three teams you should be you lost to a team that you quote unquote, should have lost who but without Cam Rising, I'm gonna stand by it that you should have won that game and see how the game happen. Usually should have won that game. With all that being said, good, bad. Somewhere in the middle for the Chip-o-meter for Chip Kelly, where do you have it?
JN: I'm gonna put it somewhere in the middle of kind of leaning higher towards the good side of things. I think like as you said, this, you know, it seems it's definitely a very winnable game for UCLA. And on paper, it's not about losses is back to back 12. Back to Back Pac-12 champions we're talking about here is a team that by in the season, probably top should be top three in the conference probably playing in the Pac-12 championship
GC: Top 10 team nationally too probably.
JN: But yeah, I mean, as you said, well to play golf. It's just you got to question some of the choices Chip made on Saturday and that kind of thing knocked him down the Chip-o-meter a little bit here. But UCLA's 3-1 going against Wazzu in two weeks as they got the bye week coming up this weekend, which Wazzu now what 16th 18th in the AP poll, wherever that is their big winner up there. Usually now unranked in the AP poll. So I think the road ahead seems to be getting harder than we might have originally thought for UCLA. And I think three ones, they're at a good place right now. But it this Chip-o-meter could very quickly go down is what I'm trying to get out here. I think it could go down really quickly if Chip doesn't make the right moves for decisions. And you slay you know, doesn't kind of get its offensive act together after this week.
GC: So I'm gonna be a little more critical. I don't want to be the hot takes artists guy on this but I feel like I probably I don't think that really surprises the viewers. I'm going to put it slightly below the middle I'm going to put it closer to bad than good. Closer to the bottom than the top. And I'll tell you why. You're three and one. You want three games you're supposed to win. So how much credit do you really get for that? I think the San Diego State game was impressive in the sense that San Diego State has a team that runs the ball and stops the run and you did both those things better than them and blew them out. The Coastal game was weird handling of the QB situation, but you're 3-0 so I'm not gonna put you bad. This loss was a disappointing loss. I won't call it a terrible loss to disappointing loss. But there's pressure on this team to at least do what they did last year. We see the stat every two seconds the record has improved every year under Chip Kelly. I don't know if it improves this year, but the pressure is on and given what we've seen four games you've done what you're supposed to win three games and then the game that's a coin toss you lost. I feel like that has to put you below average more than above but we'll cancel it out because of where you have it. I think you put it right in the middle. I feel like that's fair. Can we agree on that? I'm saying so producers producers I'm kidding. There's no producers there's just our amazing camera lady, Zoe Busenberg behind the cameras. But we'll do it somewhere in the middle. That seems fair for the first ever edition of the Chip-o-meter you agree?
JN: I would agree. 100%
GC: Alright, so middle of the spot for the Chip-o-meter for Chip Kelly. Now we're going to transition to the final segment of this episode like we said, we have a bye week for UCLA, so we don't have to preview a game. So we thought this is a perfect time to throw in a new, another new segment is the tier list. And this is going to be a pretty comprehensive tier list, we're going to have, like I said, over 20 players, we really want to establish the tier list this episodes that we can revisit in every episode after that, and really move guys up and down depending on their performances, or even take them out if they're kind of irrelevant. So we have quite a few names here. Of course, the key ones, we're going to start with the offense. I think we'll just go in order and then throw everyone actually do you want to start with the defense because we kind of been given the offense a lot of jazz. Yeah, let's give defensive credit after that game. Start with defense. All right, we'll go defense. And just to introduce the fourth five tiers we have we have All-Pac-12, pretty self explanatory that's someone who is a all conference type of player someone who's going to be in the running for those awards. At the end of the season, the next tier is All-UCLA which is basically not an All-Pac-12 player but still a very good player relative to you know, the entire use of a football roster that we have the middle tier Solid Starter somebody who does his job doesn't do anything wrong. And if anything is I'd say an above average starter someone who's not really in threat of having his his spot taken basically, then we have Just a Guy which is not supposed to be offensive just a guy means you're a guy you don't have a huge role you do your job. And I'll give you a little preview I think Logan Loya is going to be in are just a guy kind of tier. I think that's the type of player we're talking about. He doesn't do anything amazing. He doesn't do anything wrong. He's just a guy. So that's not a diss the last year i There's no other way to put it it's probably a distance it's going to be Liability. So no offense to anyone in that tier. I don't want anyone coming at me any parents any angry people like that? But there's gonna be some liabilities I'm sorry. So let's get it kicked off with Laiatu Latu where are you putting them?
JN: I'm still putting on All-Pac-12. Bit of an off game for him against Utah. We don't really see him that much. We're not really we're aware where Laiatu Latu was in that game. I was kind of confused where he was. But I mean, so he's having a heck of a season so top tier.
GC: I agree. Don't need overthink it. He could have done more yesterday but yes, he's an All-Pac-12 player. He's an all world all college football player in my opinion. Next up Jay Toia in the middle of the D line. Where are you putting him?
JN: I'll put him All-UCLA for now I think he improvement against Utah. We're seeing a lot more of him and what he can do, but still not like super super top tier right now.
GC: I agree. I'd say all UCLA the team stops the run very well. The interior D line is always largely responsible for that. And he's not a big name. He's not gonna have a lot of sacks but he does a job especially in the run game. So we're going all-UCLA for Jay Toia. Let's go to Keanu Williams kind of a name that not people not many people are familiar with because he is an Oregon transfer. It's his first year but a key player last night at least for yesterday with that four three defense kind of being the backup defensive tackle where we putting him?
JN: Pretty much just a guy for now had a good game just a guy who had a good game.
GC: Yeah, I agree. I was thinking about solid starter but just a guy seems fair. We'll go both Murphys. I feel like I don't really know how to differentiate the two I feel like not only do you get confused seeing both of them out there knowing which ones which obviously we know they have different numbers and stuff but you get confused in the blink of the moment. The heat of the moment. I say we put them both in solid starter are both adjusted guy. What do you say?
JN: I would say both solid starter. Both having a good season so far. Grayson Murphy having a comparatively better season, but they're both in like the upper level, like you say players are performing well right now. So I'd put them there there.
GC: I think that whole defensive front has been pretty darn good. So you, you can't be really critical of any of them. Now we'll transition to sort of the linebacking core. And we'll start with the player of the game from the Utah game yesterday,Kain Medrano. Where are we putting him? I don't want to get to have too much recency bias, but he was phenomenal. Where you putting him?
JN: Didn't do enough to be in the All-Pac-12 level because I am looking at the whole season right now. But I would say all UCLA for Kain Madrano.
GC: Totally agree. He's been fantastic. He's really secured that second linebacker spot when they're in the nickel formation. It's him in this next guy who will talk about Darius Muausau. This one's tough. I feel like coming out of season you can almost make all PAC 12 argument. I feel like he's been solid, but he hasn't done anything phenomenal. It's so early in the season, but I say more leaning towards all UCLA.
JN: I would say all UCLA I do want to see more of him especially as we get into Pac-12 play here because he's really going to have some actual competition now so yeah.
GC: I agree. All right. All UCLA there. We'll talk about Oladejo, the third linebacker, is he just a guy or is he a solid starter? I mean, he's not really a starter, but his role is to kind of you know, be inserted when there's heavier sets, heavier formations, just a guy or a solid starter?
JN: I think this one's kind of tough because coming into the season, we heard a lot about Oladejo coming in from Cal such one of the huge transfer acquisitions for Chip in that UCLA staff. I think solid starters a fair place to put them out right now just because we haven't seen as much as I think we would have liked and clearly from an analytical perspective, but yeah, solid starter for now.
GC: Yeah, I agree. So it's our that seems fair for all the day Joe will transition out of the defensive backs. Jaylin Davies I think this one is quick I think he's all UCLA I don't think he's All-Pac-12. But with sort of the liability that a lot of the secondary has been you got to put them at all easily right?
JN: He's been the best defensive back and that's secondary
GC: Yeah. All right. We'll go there with that. This guy, controversial player in the secondary Devin Kirkwood we putting them in liability?
JN: I want to know your answer first on this one Gavin.
GC: Corner is putting in liability you have to write you have to he lost the job. He's not even really the starting second corner on the outside. There's more Humphrey than Kirkwood that San Diego State performance where he got to play more was very suspect at times. I think he's a liability.
JN: Yep, I agree.
GC: No offense to him. But liability. What about John Humphrey the guy that kind of took over for him and that slot it's not like he's been phenomenal as well is he liabilities you're just a guy?
JN: I don't think he's been unimpressive enough to be a liability. I think he's just a guy for now.
GC: I agree. Just a guy keep it going. Alex Johnson we know that game yard San Diego State game didn't really do much yesterday didn't really need to a lot of running. I'd say it's all started if you count slot corner as a starting spot?
JN: I would say so two I mean, yeah. Had a great game against was a San Diego State. That was Yep. But I yeah, I'm not like anything huge from him that we've seen but he's done and he's done enough. So yeah, I would say so.
GC: Solid starter. Alright, we got two more we're going to quickly do them. Kamari Ramsey. I'm putting him in All-UCLA, that's my hot take. I think he's been phenomenal. He doesn't do anything wrong. He wasn't inspired to do much I'm putting him in all you say you're gonna you're gonna battle me on this one. You're gonna agree?
JN: I'm not and I think Joseph Crosby would agree yes.
GC: All right, finally Kenny Churchwell, solid starter doesn't really do anything wrong. I feel like you could say maybe just a guy but I'm gonna say solid start Are you fine with that?
JN: Totally agree. Yeah, I'm on the same page there.
GC: All right, we're going to go rapid fire for the offense now this is pretty easy. There's only like two or three guys that you really need to debate Dante Moore I'm gonna put in solid starter he's not an all or no. Quarterbacks tough there's only one quarterback I'd say all UCLA just in terms of the context. He's like, I don't know!
JN: Yeah, I'm kind of torn on this one too after that game but.
GC: Maybe solid starter he wasn't really tested until yesterday. He didn't perform.
JN: Yeah, let's say solid starter for now.
GC: Well solid starter there. T.J. Harden start solid starter?
JN: Solid starter again not really All-UCLA at this point I would say even though going into season he looks like he was going to be but so far solid starter.
GC: Carson Steele, solid starter?
JN: Same level. Yep. Yeah, you haven't really distinguish themselves I think apart from each other that much at this point the season.
GC: J.Michael Sturdivant event I think after a couple games you're saying All-Pac-12 Maybe All-UCLA is a solid starter hasn't really done much since the or No, I think he's still All-UCLA.
JN: I think it's still All-UCLA it seems like he's not like been like struggled to create separation. But it seems like Dante is raved about him like all the time post compressors and talking to the media. But we have only seen that connection really come to like full fruition yet. I feel like that's something that could really happen in the next few weeks. But so I'm definitely keeping an eye on J Mike. But I think for now, yeah, let's put them there.
GC: Yeah, they got to use them a little bit more, more than just streaks and curls. All right. We're gonna finish up with I think a whole lot of just a guys. Logan Loya, just a guy?
JN: Just a guy.
GC: Josiah Norwood, Just a guy?
JN: Just a guy.
GC: Carsen Ryan, just a guy?
JN: Just a guy who somehow led UCLA and all reception yards against Utah.
GC: Yeah, shout out to him. Kyle Ford. He's hurt. He hasn't really been used. We'll put them as just a guy as well. I feel like that's fair.
JN: Yeah, I agree.
GC: All right, well, that's going to do it for the tier list. And that's going to do it for this episode. Obviously, UCLA did not handle business against Utah. Now they have a bye week at a very convenient time to regroup. We have the Chip-o-meter, we have the tier list. To see those amazing graphics, you can only visually see them if you go to our YouTube channel, UCLA Daily Bruin. But if you for whatever reason, don't want to see the amazing graphics don't want to see the tier list. Don't want to see Jack's beautiful face, then you can go to Spotify, SoundCloud or Apple podcasts to listen to the audio version of this podcast. But yeah, there'll be a transcript on dailybruin.com as well if you want to read it and see, you know our words in written form. I don't know why you'd want to but that'll do it for this episode. We have a bye week coming up for you play football. There won't be a bye week for us. We'll still be back next week as well. But that will do it for this episode of Out of Bounds. Thanks so much for watching. Take care. Have a good one. Bye bye
Carlson is currently a staff writer on the football, men's basketball and women's basketball beats. He was previously a reporter on the softball and men's golf beats.
Carlson is currently a staff writer on the football, men's basketball and women's basketball beats. He was previously a reporter on the softball and men's golf beats.