Student organization Innovative Design fosters creative community for Bruins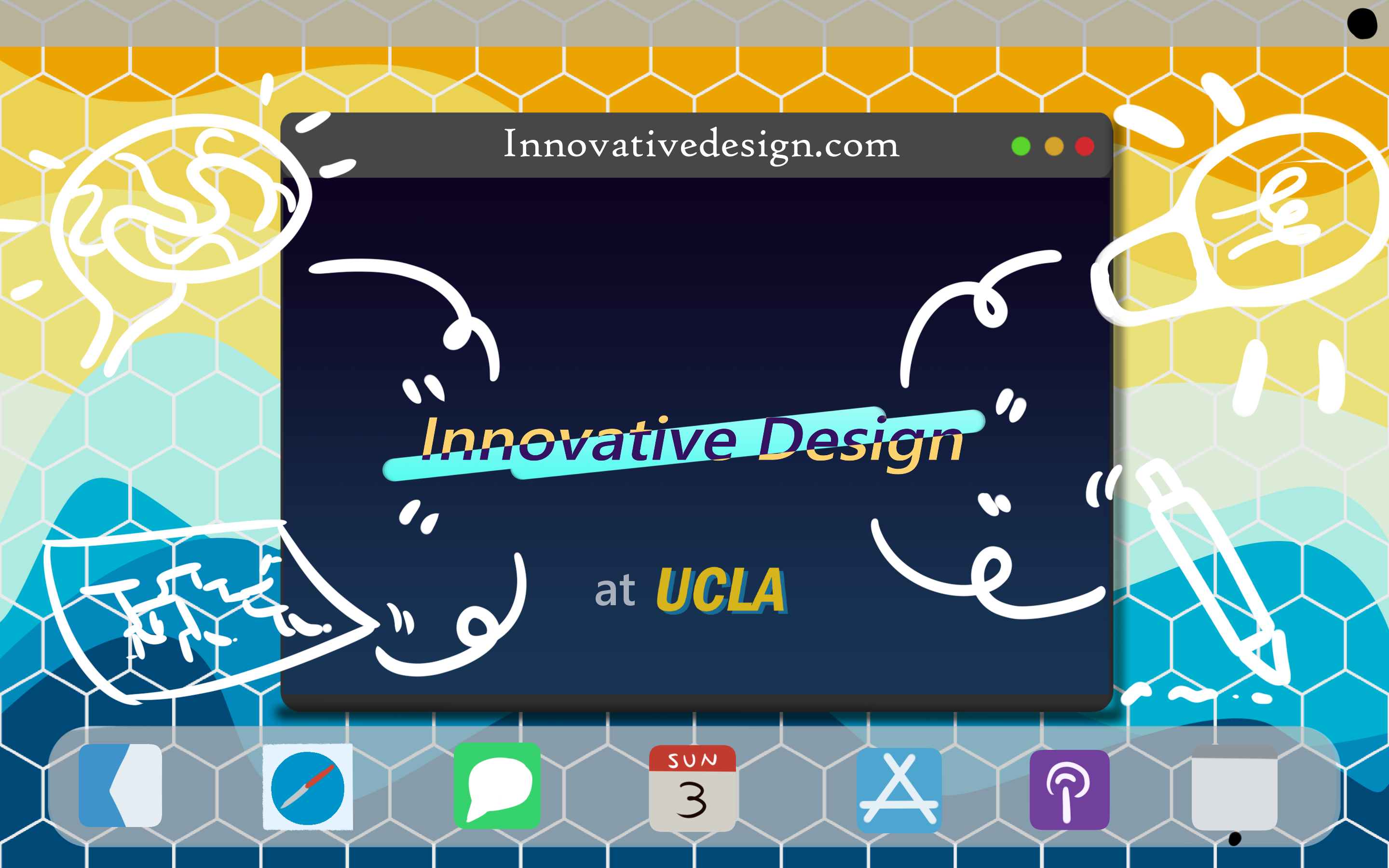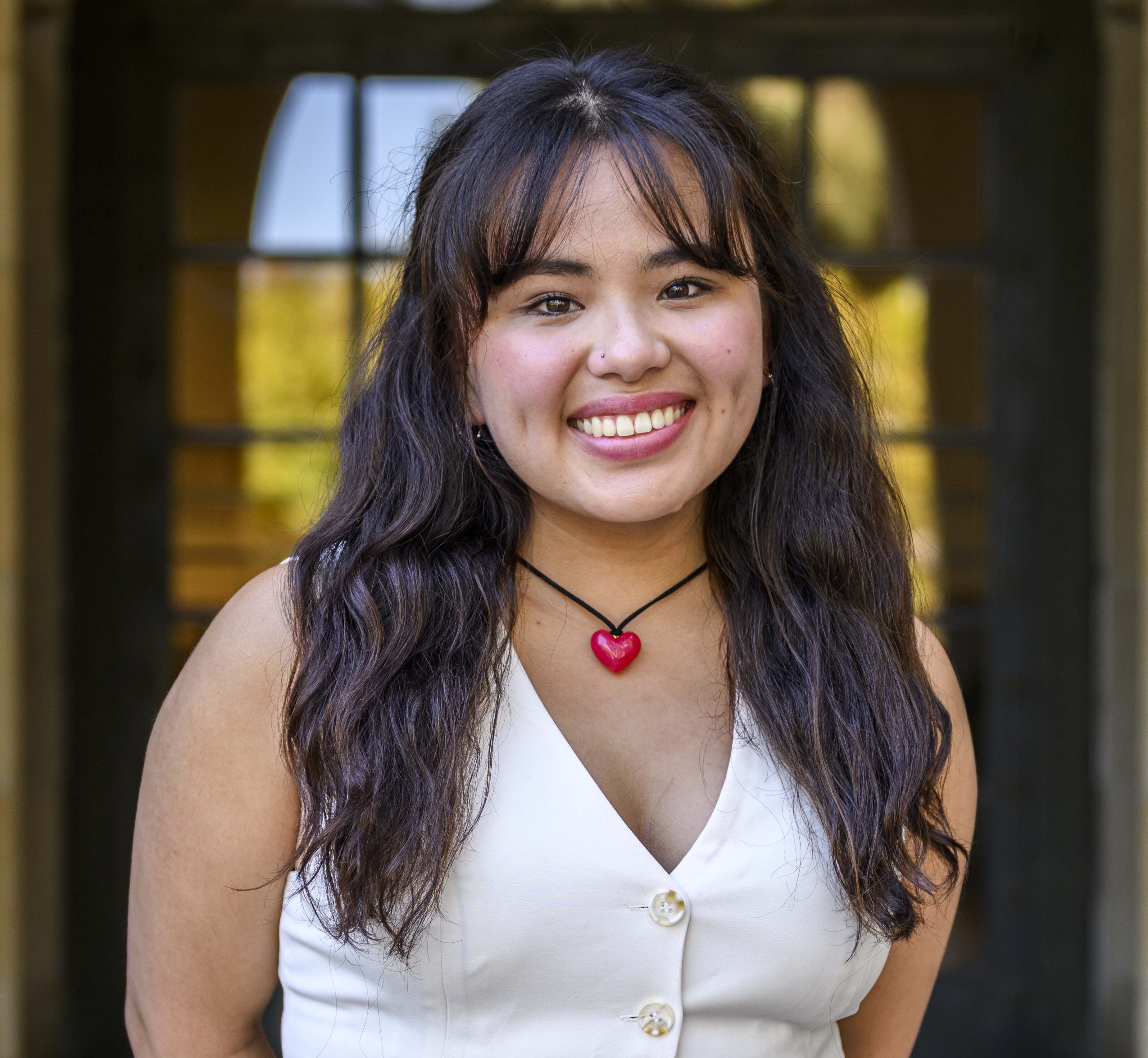 Innovative Design is creating an accessible, community-oriented composition.
Launched during spring 2022, Innovative Design at UCLA is a student-run creative agency that offers services to clients both within and outside campus. With sister chapters at UC Berkeley and the University of Southern California, the club aims to provide a supportive space for like-minded individuals of all majors to gain professional insight into the design industry, said co-president and third-year economics and psychology student, Tiffany Mok.
"Our main goal is to be a creative community that is able to not only spread awareness about creative fields in general but being a collective that is uplifting," Mok said. "Having some type of space where I can meet so many people that are of different majors but also wanting to do creative things – that's something that is truly special about InnoD (Innovative Design)."
Each annual recruitment class, referred to as a HEX, is given a specific Hex code corresponding to a specific web color to denote the year in which they joined, Mok said. From there, she said members are able to join the photo, web or design team to conduct external services with clients or work internally with the marketing team to establish the club's presence on campus.
[Related: Getty Center spotlights intern voices in captions for rarely-seen drawings exhibit]
For instance, prior to becoming Mok's fellow co-president, fourth-year cognitive science student Stephanie Mae Mauricio began her journey as a design member. Eventually becoming a design team lead, Mauricio said one of the projects she managed was for the company MAUM. She said the team's main task was to create a distinct visual identity, accomplished through the designing of logos, YouTube banners and Instagram story stickers.
Also known as InnoD, Innovative Design also prioritizes professional and creative growth within a tight-knit community, Mok said. Through socials and traditions, she said she has been able to establish some of her closest bonds with others in the agency. Such activities include "Chex Mix," where Mok said they are paired weekly with another member from a different team to get to know each other on a more personal level.
Growing up, Mauricio said she was interested in design, although she lacked the assets needed to further develop her curiosity for the art form. Thus, Innovative Design granted her the opportunity to learn more about the industry and meet a diverse range of like-minded individuals, she said.
"It was really hard to find other people who were also into design but didn't have the resources growing up," Mauricio said. "To be able to talk to people and have those resources, it was something that was so comforting to me. That's why I decided to stay with InnoD and be able to foster that type of community for myself as well."
With such examples of inaccessibility, one of Mauricio's goals as co-president this year is to further impart design education to the general UCLA community, she said. Previously, the club posted tutorials on its Instagram demonstrating how to use Adobe Illustrator and hosted workshops about how to make design a more attainable craft for all, she said.
[Related: Influenced by his education journey, Aidan Strong redefines what video games can be]
As last year's vice president of external, fourth-year communication student Krezzia Noelle Basilio said one of the events she managed was the club's first annual design and tech conference, Design Decoded. She said the forum, while open to students outside of InnoD, included a career panel with professionals across a variety of occupations that pertained to the design field to illustrate the different routes one can take with design experience.
"Accessibility, I feel, is such a big thing in design, and we try to emphasize a lot, whether it's teaching people to make things more accessible in the community through Design Decoded or just having these external facing workshops where people can do because they're usually open to everyone," Basilio said.
After being established for a full academic year, Innovative Design is continuously implementing new ideas and adjustments and encouraging those interested to apply to help further cultivate InnoD's growth as a whole, Basilio said. In accordance with the club's accessible mindset, extensive design experience is not needed for applicants, as the aim is to build upon one's skill set and to learn more about the industry in a collaborative environment, she said.
"We don't necessarily look for people who have had internships or they have to be a DESMA major," Basilio said. "If we've seen that you tried on your own to create something and research and start your own design journey, I feel like that is going to be very impactful. Definitely the number one is drive and passion, but I feel like with that is also trying stuff on your own and showing us that you tried."
Sajor is the 2023-2024 Arts editor. She previously served as the 2022-2023 Theater | film | television editor and a Photo, Opinion and PRIME contributor. She is also a third-year communication student from Oxnard, California.
Sajor is the 2023-2024 Arts editor. She previously served as the 2022-2023 Theater | film | television editor and a Photo, Opinion and PRIME contributor. She is also a third-year communication student from Oxnard, California.