How to beat 'summer slide' when transitioning back to Westwood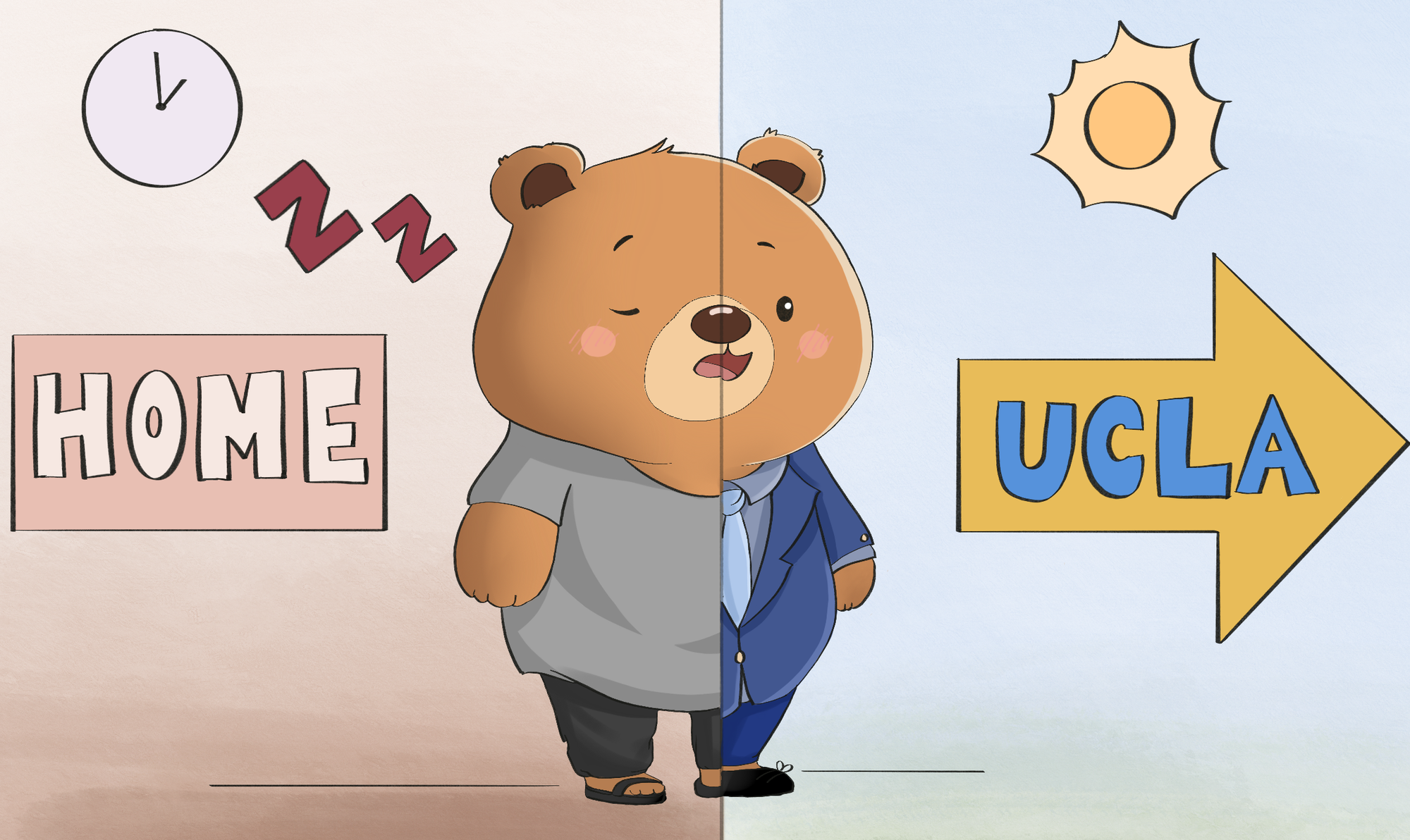 After months of deliberating which "Love Island" couple is destined to make it to the end and which picture makes it to the Instagram summer dump, students face a blue and yellow adjustment around the corner. As school returns to session, Bruins will now have to endure the trek up Bruin Walk and the second hour of a STEM class, waving their summer lifestyles goodbye.
A phenomenon known as summer learning loss or the "summer slide" often occurs for students in elementary through high school, according to The Brookings Institution. This involves students losing past knowledge acquired and experiencing decreased academic achievement after the summer. Though many debate whether this applies for college students as well, it is understandable why some would worry. Bruins may especially see coming back to college as a shock after three months in different environments tangled with family responsibilities, a job, vacations, projects or internships.
"It's always a bit tough. Last year, I feel like I really struggled in fall quarter because it's a hard adjustment," said Baffour Adusei, a third-year physiological science student. "You really just have to make that cognizant switch … to get back to the rhythm of school."
[Related: The Quad: What summer learning loss is, steps students can take to prevent it]
This rhythm can come as a change of pace from the schedules students had over the the summer.
Adusei said usually in the fall quarter, professors are more lenient at the start to assist in the adjustment process, but students still need to kick themselves into gear as the quarter progresses.
"To be goal-oriented, to outline what kind of things you want out of the year for yourself," Adusei said. "Ultimately, you're there for your own reason, and it's that reason that should be what's motivating you."
Adusei said the opportunity to pursue a wide range of knowledge and experiences at UCLA is what helps him stay motivated.
Joel Sitanggang, a fourth-year psychology student, balances involvement in a range of extracurricular activities such as editing a research journal, participating in social clubs, working for Cherry Pop radio and directing events for the transfer leadership coalition. To manage all of these, Sitanggang also said staying motivated is key.
"My biggest fear is coming out of this college experience wanting more out of it – so instead of grueling about it in the future where I can't change, I'd rather change it in the present," Sitanggang said, "The best source of motivation is to avoid regret in the future."
According to papers from the Journal of American College Health and California State Polytechnic University, Pomona, work-life balance is integral for increasing life satisfaction and well-being by decreasing stress, anxiety and depression.
Sitanggang said establishing good habits from the beginning of school is crucial to create long-term balance and manage all of the facets of life at UCLA.
"I would say go back to fixing your sleep schedule," Sitanggang said. "Keeping in mind the classes you're about to take – reaching out to friends – are some of the methods I employ to really smoothen the transition."
Along with learning to balance coursework and other obligations, Bruins may also find the bustle of social life in college a challenging scene to get used to. According to Medical News Today, depending on one's personality, one's social battery can be depleted by constant interactions. The same source says noticing how social situations feel, scheduling in down time and varying the events you attend can help alleviate these challenges.
Third-year psychology student Marley Adler said it can be important to be aware of the difference in environments between home and college where you're suddenly surrounded by peers.
"During the summer, a lot of the times I feel like we get a bit more time with family or alone time, and then when you're thrown back into Westwood, there's that instant stimulus of friends that can be overwhelming at first," Adler said.
Students may also face other outside challenges when transitioning back to school depending on their socioeconomic background. According to Brookings, the availability of resources for students at educational institutions is known as the resource faucet, which is cut off over the summer. This can pose a challenge for lower-income students who do not have the same access to educational resources compared to higher-income students who may be able to afford supplementary learning support.
Sitanggang added that students from different backgrounds can also experience challenges with housing between summer and fall quarter. For example, international students may endure difficulties finding housing because of issues with visas. Others may struggle with the fact that leases and the academic calendar are not aligned. This common two-week period in September where students are left houseless can be particularly stressful for lower-income students.
These factors, Adusei said, can be reason as to why it is so important to make sure UCLA feels welcoming to everyone.
"It's a lot to think about and to keep in mind as we go back into classes. Everybody's in a different position in their life," Adusei said. "Even though we might all be in the same class or the same university, not everybody is coming from the same background or the same resources."
No matter how easy or hard the transition back is, Adler said it's important to approach the new year with eagerness and excitement, and that UCLA is a community for all students.
"Remember how excited you were the first time that you were going to college and channel that excitement again," Adler said. "Just get eager to have that open eyes, open heart, open arms mindset – you're going back to this amazing place surrounded by the most interesting and inspiring people, and you get to go and learn what you love."