First-generation students discuss experiences, resources at UCLA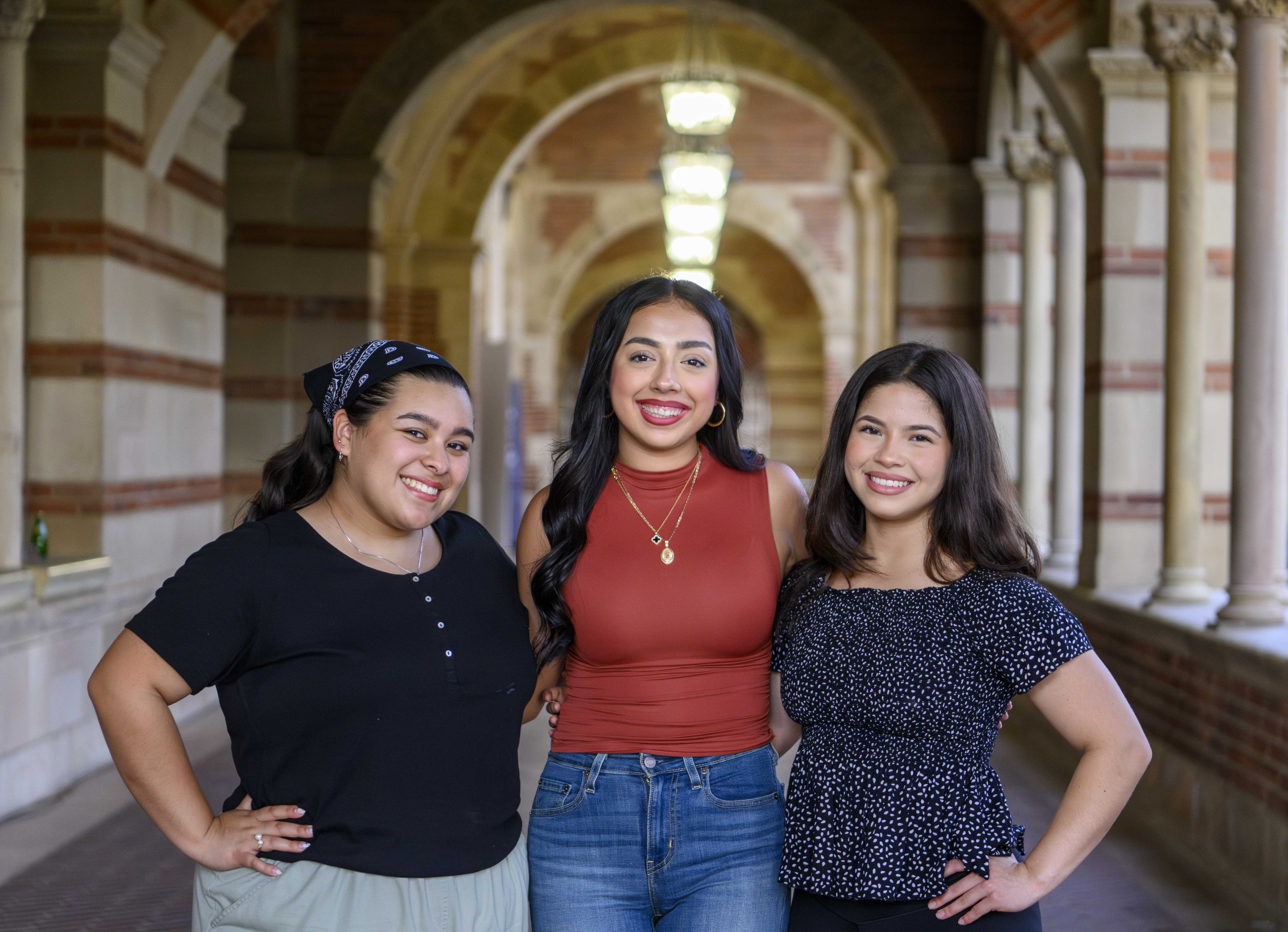 Political science student Antonia Torres-Tinoco (left), English student Jocelyn Torres (middle) and history student Bernice Remijio (right) pose for a photo under the Royce Hall arches. The rising second-year students discussed their experiences adjusting to college life as first generation students. (Julia Zhou/Assistant Photo editor)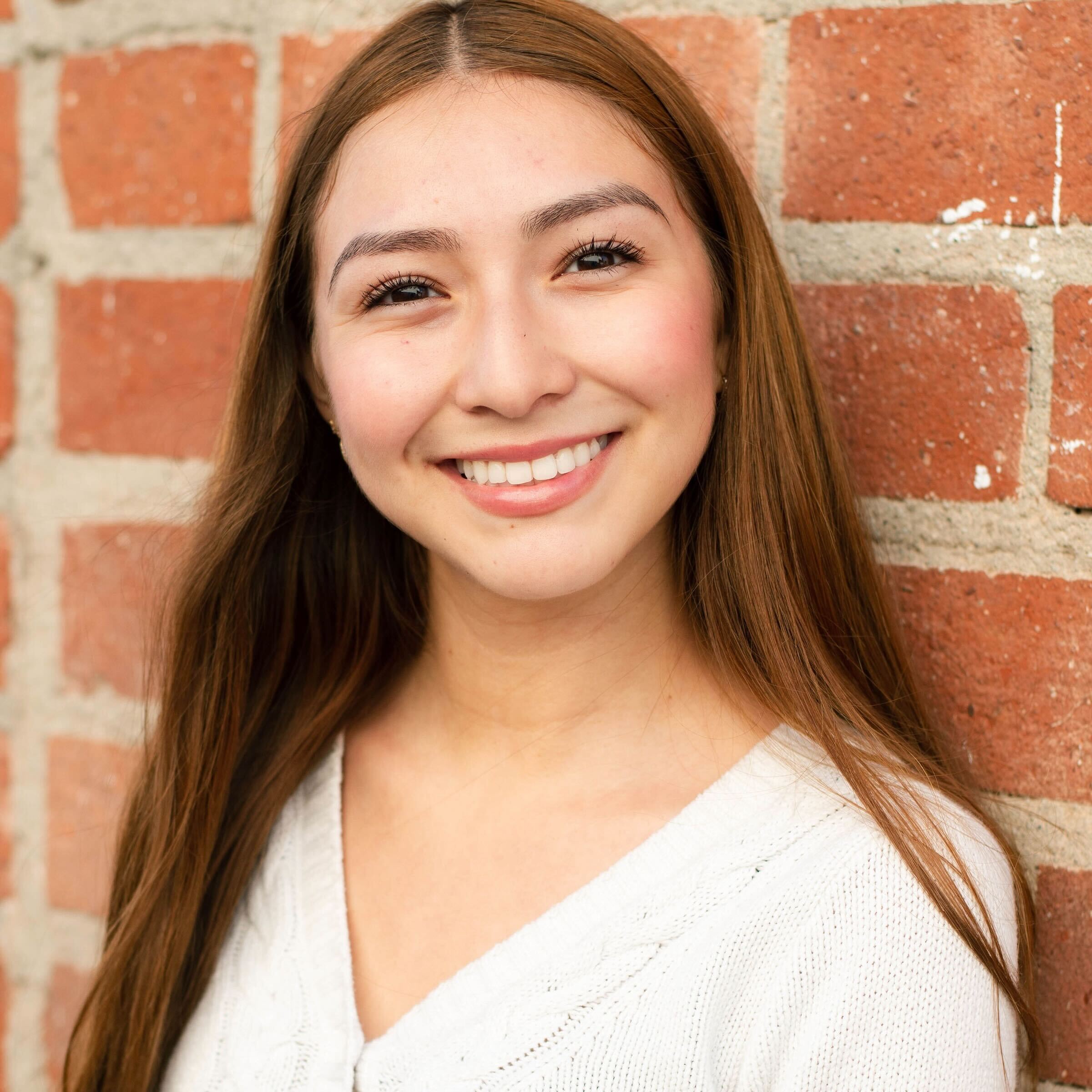 The transition to college from high school can be a difficult experience for all young adults. Along with challenges such as leaving home for the first time and managing one's own finances, first-generation students also contend with adjusting to a new way of life without the same experience, guidance and peer network as other Bruins.
"Even though there are lots of resources out there and there's a lot of great people to meet, there's times where you feel very much insecure and very much isolated from other people," said first-generation second-year political science student Antonia Torres-Tinoco.
Several first-generation Bruins said they faced difficulties transitioning to the college environment.
Second-year English student Jocelyn Torres said missing home was one of the biggest challenges she faced, as she relied on her family a lot before. Doctoral student London Williams said students can feel lost in the process of transitioning to college.
"There's just a lot of fear of reaching out or asking a 'dumb question,'" said Williams, who studies at the UCLA School of Education & Information Studies and taught a university studies class geared toward first-generation students. "It's just that lack of confidence because you haven't had these experiences or know anyone that's had these experiences."
First-generation students can also feel a lack of belonging compared to other students depending on their socioeconomic background.
According to the Brookings Institution, about 51% of students from low-income families go to college compared to about 89% of students from well-off families.
"This college system is not made for us, especially people who are underserved and impoverished," said first-generation second-year history student Bernice Remijio. "We should really take advantage of the opportunity and really engage as much as we can and be confident as much as you can."
[Related: Who Are We: Pursuing a path toward fulfillment as a 1st-generation student]
Factors such as educational backgrounds can also pose challenges for students, especially first-generation students. First-generation second-year microbiology, immunology, and molecular genetics student, Leon Lavong said he felt less prepared for UCLA's rigor coming from his high school than if he had attended a wealthier institution.
"Balancing the workload of classes was a huge hurdle for me. I didn't really gain the study techniques and study skills, and I also felt like I didn't know how to adequately look for the resources," Lavong said. "If I had prepared in high school and was given those resources, I would have definitely seen a different outcome … during my first year."
According to the National Library of Medicine, first-generation students are more likely to face challenges when adjusting to college life and achieving academic success. The risk of a first-generation student leaving their college program in their first year is 71% higher than non first-generation students, according to the same source.
Along with potential challenges adapting to new academic environments, first-generation students are also not able to rely on their families for advice or knowledge about the college experience.
Brianna Gonzalez, a second-year English student, said she would question whether she was selecting the right classes, studying effectively or best preparing for a future career.
"I wasn't able to really get that support," Gonzalez said. "I had familial support, but in terms of actual advice or support that could help me further my education, my academics, there was rarely any."
With these disparities in mind, many first-generation students attend college to help their families and have a desire to give back to their community, according to Great Schools.
Torres-Tinoco said witnessing struggles within her community, such as a lack of resources available for youth, has inspired her to get her degree and come back to her community to provide mentorship.
"I am really passionate about coming back to my community and mentoring younger students," Torres-Tinoco said. "I think students within my community should go to college and they are more than capable."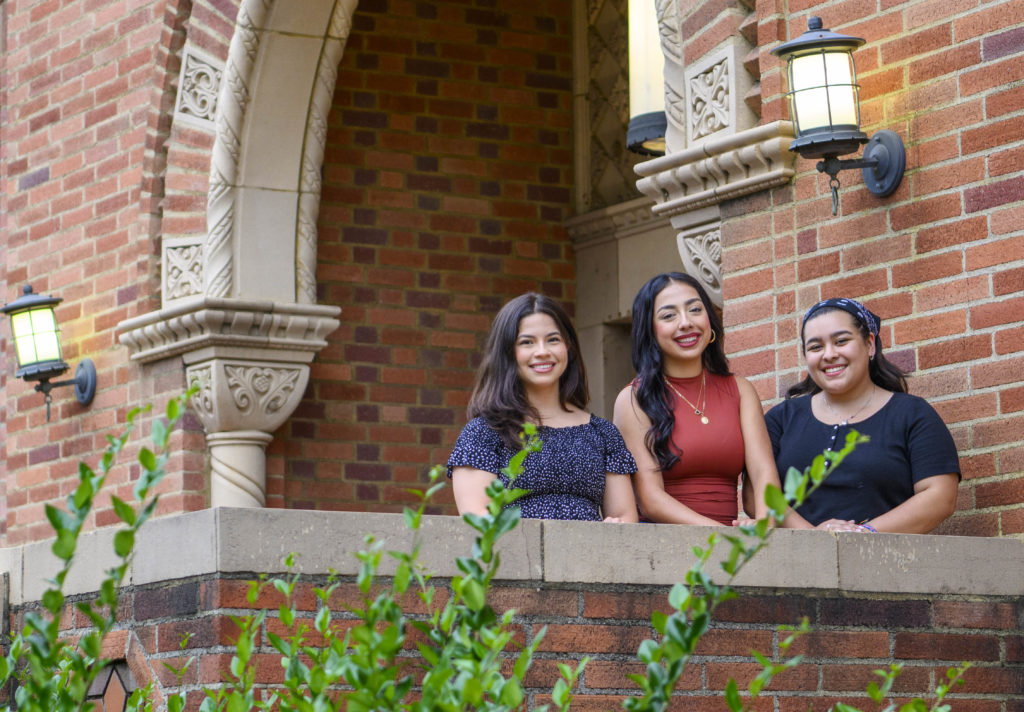 Torres said she wants to be a motivator for her community, adding that it is not common for students in her community to attend college especially since they receive less assistance with filling out college applications.
Torres-Tinoco also said as a first-generation student, she felt unspoken pressure from her family to succeed, as they remind her that school is a privilege and she should take advantage of every resource possible.
Other first-generation students are motivated by the sacrifices and risks their parents have taken.
According to The New York Times, more than 5.3 million college and university students across the U.S. came from immigrant families in 2018.
Lavong said he wants to become a doctor, and his parents are his biggest motivators to continue higher education.
"I'm a born citizen here in the United States," Lavong said. "I have the resources that they didn't have access to as a child, and it'd be a huge disservice for them … if I don't go to college."
Other students said they feel their parents' lack of knowledge surrounding higher education adds more weight on their shoulders.
"Because you're a first-gen student, you have the burden of your parents not going to college," Torres said. "It takes a toll on your mental health because … it's just that continuous burden in the back of your head."
Despite the challenges first-generation students face, UCLA offers various academic and social resources that can help them adjust to college life.
The First Year Scholars Program is a support system for first-year students, where students take the university studies seminars and explore academic, professional and personal development through reflection and collaboration with peers from similar backgrounds.
Gonzalez said being surrounded by ambitious fellow first-generation students in the program helped her struggle less throughout her first year.
"Being able to have that community was definitely uplifting and made me feel much more inclusive within the community," Gonzalez said. "I know it wasn't just me that would occasionally struggle but other people as well."
As Williams taught several first-generation students, she said there needs to be more people helping first-generation students learn how to advocate for themselves and help build their confidence.
"There's ways in which you can provide more support to build that confidence up," Williams said. "Then, they'll feel better about doing these things on their own."
Additionally, the Undergraduate Writing Center provides free one-on-one assistance for students with all coursework related to writing.
Remijio said being a history major, she found a lot of support at the writing center for her intense first-year course load.
Beyond academics, there are welcoming living environments for first-year students such as the First To Go Living Learning Community that aims to help first-generation college students thrive through their freshman year.
Torres-Tinoco said working as a community development intern for the LLC helped her ease into the college experience and make friends early on.
"When I lived on the first to go floor, everybody knew each other. We bonded a lot faster because we had a lot more programs," Torres-Tinoco said. "For instance, we were able to go to the Getty, we had a pancake breakfast one day, … and it just felt like a really close floor."
Having a group of friends and a support system in college can supplement students' support from home.
UCLA also offers peer counseling which gives first-generation students an opportunity to increase their knowledge of the college system.
Lavong said the Southeast Asian Campus Learning Education and Retention Project allows students to connect with a peer counselor who answers both general and personal questions while offering support.
"I spoke with her (my counselor) numerous times during my fall, winter and spring quarter, just to talk about even the small things like, 'Oh, how my day has been?' … and to really go into underlying problems that I had and empower me to make me feel like I can do my classes."
With all the challenges that come with being a first-generation college student, Torres said the effort is worth it so she can motivate others in her community to pursue higher education.
Gonzalez said that when college gets rough and first-generation students feel like giving up, students should remind themselves why they are there in the first place and they will gradually learn how to keep their balance and eventually pick up the pace.
"We should hold pride," Gonzalez said. "Breaking barriers is quite in our blood as first-generation students."