Threads connects UCLA microcommunities, offers new platform for engagement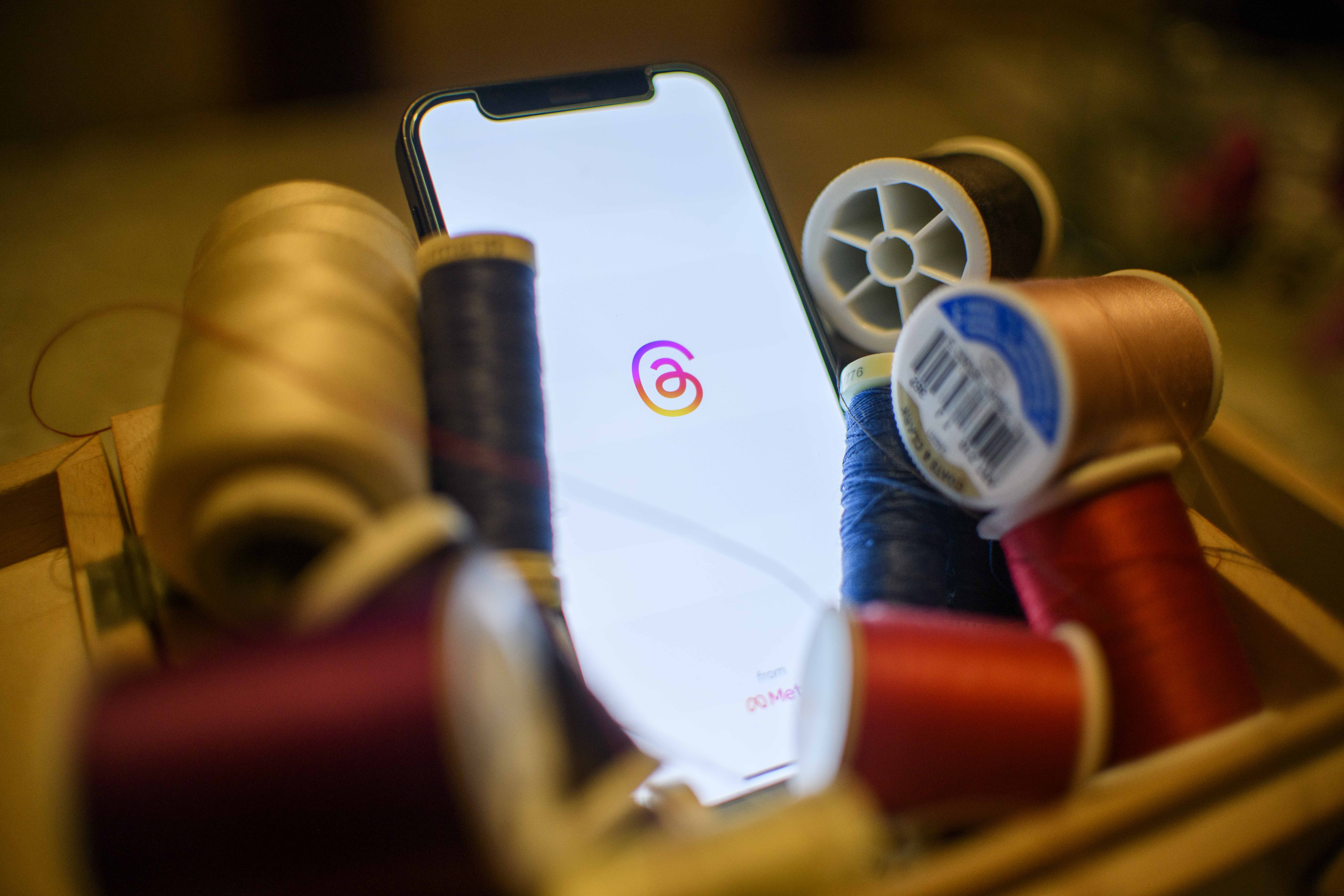 A conceptual photo of the Threads app loading on an iPhone screen. (Jeremy Chen/Daily Bruin senior staff)
This post was updated July 23 at 9:00 p.m.
Meta, the parent company of the Facebook and Instagram apps, launched a new social media app July 5.
Threads by Instagram allows users to share text-based posts of up to 500 characters and videos up to five minutes in length, according to a press release from Meta. The app is available for download on Apple and Android devices with limited viewing functionality on web browsers.
According to a post by Mark Zuckerberg on the app, Threads has more than 100 million sign-ups as of July 10. Some UCLA clubs have also joined the app, including the UCLA chapter of Her Campus and the Theta Delta Chi fraternity.
The app's user base also includes an official UCLA account, accounts maintained by ASUCLA and many accounts for intercollegiate UCLA sports teams. UCLA spokesperson Ricardo Vazquez said in an emailed statement that the university joined the platform to reach a wider audience.
"Our Strategic Communications mission is to tell UCLA's stories in bold, new ways," he said in the emailed statement. "The launch of Threads gives us a new opportunity to connect with our amazing students and the Bruin community."
Vazquez added in the emailed statement that UCLA aims to use its social media presence to spread awareness of the university's actions and receive direct feedback from the campus community.
Poppin – a small, UCLA student-run business designed to connect the campus community with social opportunities – also signed up for Threads soon after the app launched. Kody Lamb, Poppin's sales and marketing lead, said Threads allows users to retain followers from Instagram on the new platform and further their network.
[Related: Student-run app Poppin aims to make UCLA party scene safer, more reliable]
"I would say the biggest factor in Threads that's important is the ability to transfer a network that already exists over to the platform," said Lamb, a rising third-year business economics and cognitive science student.
Threads users have also remarked on the similarities between Threads and Twitter, another text-based social media platform. However, Lamb said he feels Threads is more valuable for marketing because he thinks it will have wider usage beyond online interest groups.
"Twitter is … targeting more specific, niche communities," he said. "There's tech communities, there's crypto enthusiasts, there's political activists."
Lamb also said because Threads transfers followers automatically from Instagram, online microcommunities, such as those of UCLA students, are already established. He added that even though his company joined Twitter in June 2021, they haven't used it because of difficulties targeting their college student audiences.
"With Instagram, we can create hyper-localized communities, and these regional university accounts can produce specific content that's catered to those groups, whereas on Twitter, that's not really the case," he said.
Logan Edwards, a rising second-year communication student, said in an interview conducted over text message that he intends to use Threads primarily for entertainment purposes. He added that one of the things he appreciated about Threads was that he felt it contained less negativity than Twitter.
"It's very low-key, there's a lot less users than Twitter so it's more contained," he said in the text message.
Edwards also said in a text message that he is enjoying the ability to share horizontal panoramic pictures on the platform, a feature he said is not currently available on Twitter. However, Edwards also said he still prefers to use Twitter because Threads is still in its early stages.
"Overall I prefer Twitter better at the moment, but that's just because it has a far more active user base and more content to consume," he said.
Vazquez said in the emailed statement that UCLA plans to use the network differently than its existing presence on Twitter. He added that guidance has been delivered to other UCLA departments from the communication office on how to best utilize the new app.
While the university intends to continue using Twitter for the time being, its presence on Threads will involve a greater emphasis on interacting with individual users in entertaining ways, Vazquez said.
"Because Threads' identity has not been fully established, we took this opportunity to provide a more personal and human side of UCLA, relating to our audience in a more informal way with pop culture references and some banter," he said in the statement. "We're really enjoying our more playful interaction with UCLA's students, staff and alumni."