California State Assembly bill seeks to cap tenant security deposits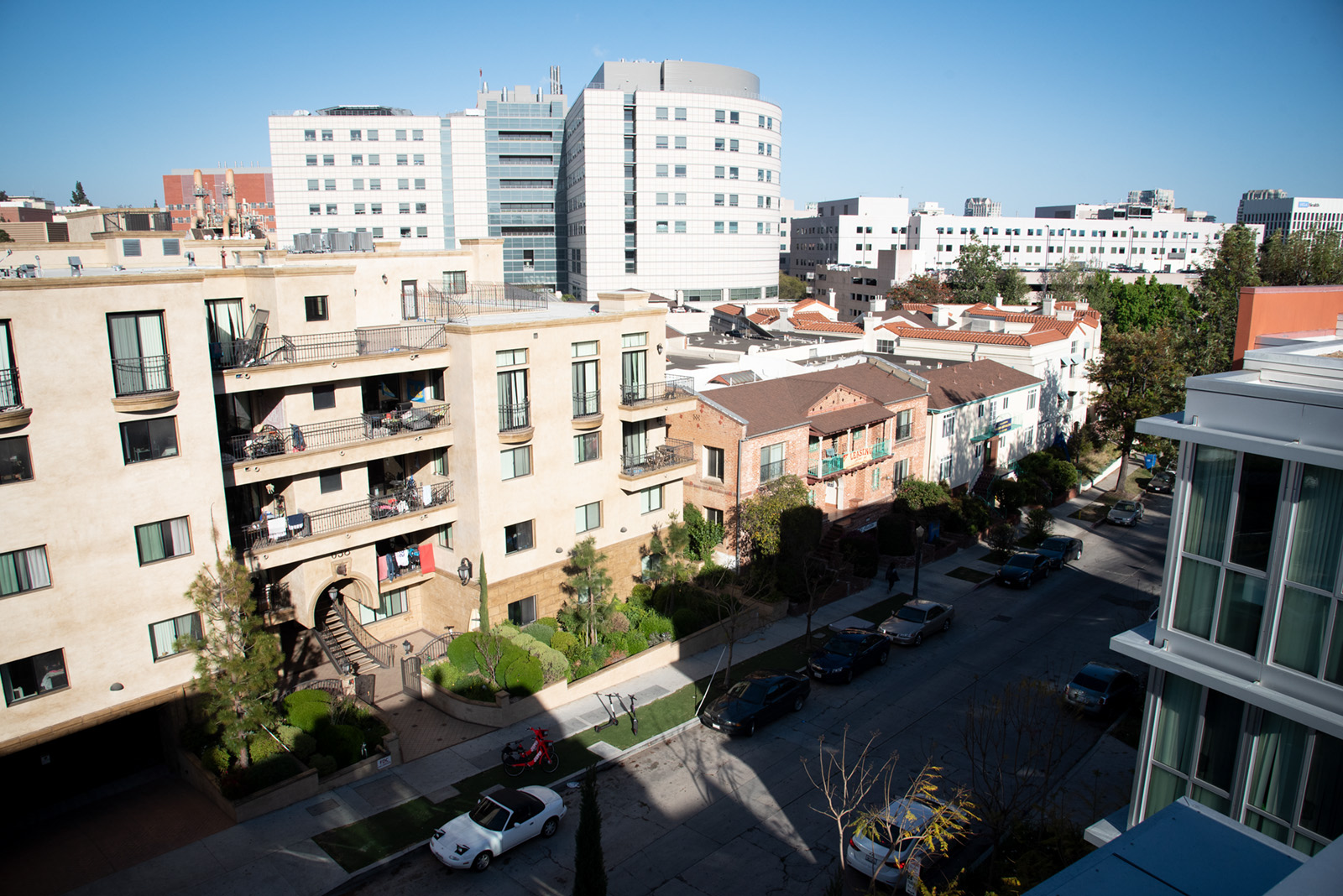 Apartment buildings in Westwood are pictured. A bill to cap tenant security deposits will be heard in a California state Senate committee June 20. (Daily Bruin file photo)
The California State Assembly passed a new bill to cap tenant security deposits May 22.
If approved by the state Senate and governor, Assembly Bill 12 will limit the maximum security deposit a landlord can demand to one month's worth of rent. The bill has been referred to the senate's judiciary committee, where it will receive a hearing on June 20.
Security deposits are upfront costs provided by renters for landlords to hold onto as liability. Landlords return the money after the tenant moves out, deducting costs for damages to the housing unit.
This bill is intended to limit the barrier to affording and moving into safe apartments, said Assemblymember Matt Haney, the bill's author, in a press statement.
"Security deposits present barriers for people to move into apartments, which can lead them to stay in apartments (and) in homes that are too small, crowded or even unsafe," Haney said in the statement. "People take on debt or financial burden that leaves them unable to afford other necessities."
Shanti Singh, the communications and legislative director of the organization Tenants Together, said in an emailed statement that the costs of many security deposits render many tenants unable to access rental housing, even if they can afford the monthly rent.
Larry Gross, the executive director of the advocacy group Coalition for Economic Survival, said in an emailed statement AB 12 is a necessary step in advancing affordable housing
"This provides a slight relief to tenants looking for new rental housing," Gross said.
However, not all interest groups are in support of the new bill. This regulation could cause landlords to turn away new renters, said Daniel Yukelson, the executive director of the Apartment Association of Greater Los Angeles, in an emailed statement. He added that he thinks security deposits are an important tool for landlords to navigate the uncertainties of renting housing units.
"Due to massive layers of complicated regulations, the risk profile of rental housing providers has increased significantly," Yukelson said. "As a result there is little "breathing room" left to take risks when screening renter applications."
Yukelson said he thinks most owners of rental properties are independent small owners who cannot afford to take on risks without assurances that they will receive the rent money and that damages will not affect the property.
He added that the bill may affect young college students the most, including those in the Westwood community, because they have not yet had the opportunity to establish a significant credit history that would make a landlord comfortable renting to them without a security deposit.
"If this bill is passed, it could be a disaster for students seeking housing that do not have a relative or friend willing to guarantee their lease," Yukelson said. "College years will be spent living in college provided dorms or in a fraternity or sorority house."
Yukelson also said property owners may no longer be able to be as flexible with their assessment of renters.
"Often, as applications to rent are evaluated, they will come through as 'approved', 'approved with additional security deposit' or 'not approved,'" Yukelson said. "Going forward, there will be just one answer – "approved" and nothing else."
Gross added that he thinks tenants still carry a significant burden from the high levels of rent regardless of changes to the security deposits. He said while this bill is a step forward for tenants, there are many more steps needed to ensure that people can find affordable housing.
Singh said security deposits are a common area of exploitation in the housing affordability crisis.
"We have consumer protections on all sorts of things in America where bad actors will prey on consumers and try to squeeze them, but fewer protections than we need in the rental market," Singh said. "This bill is a step in the right direction toward curbing exploitation of renters."