UCLA student examines grief, family dynamics in film 'I'll See You In My Dreams'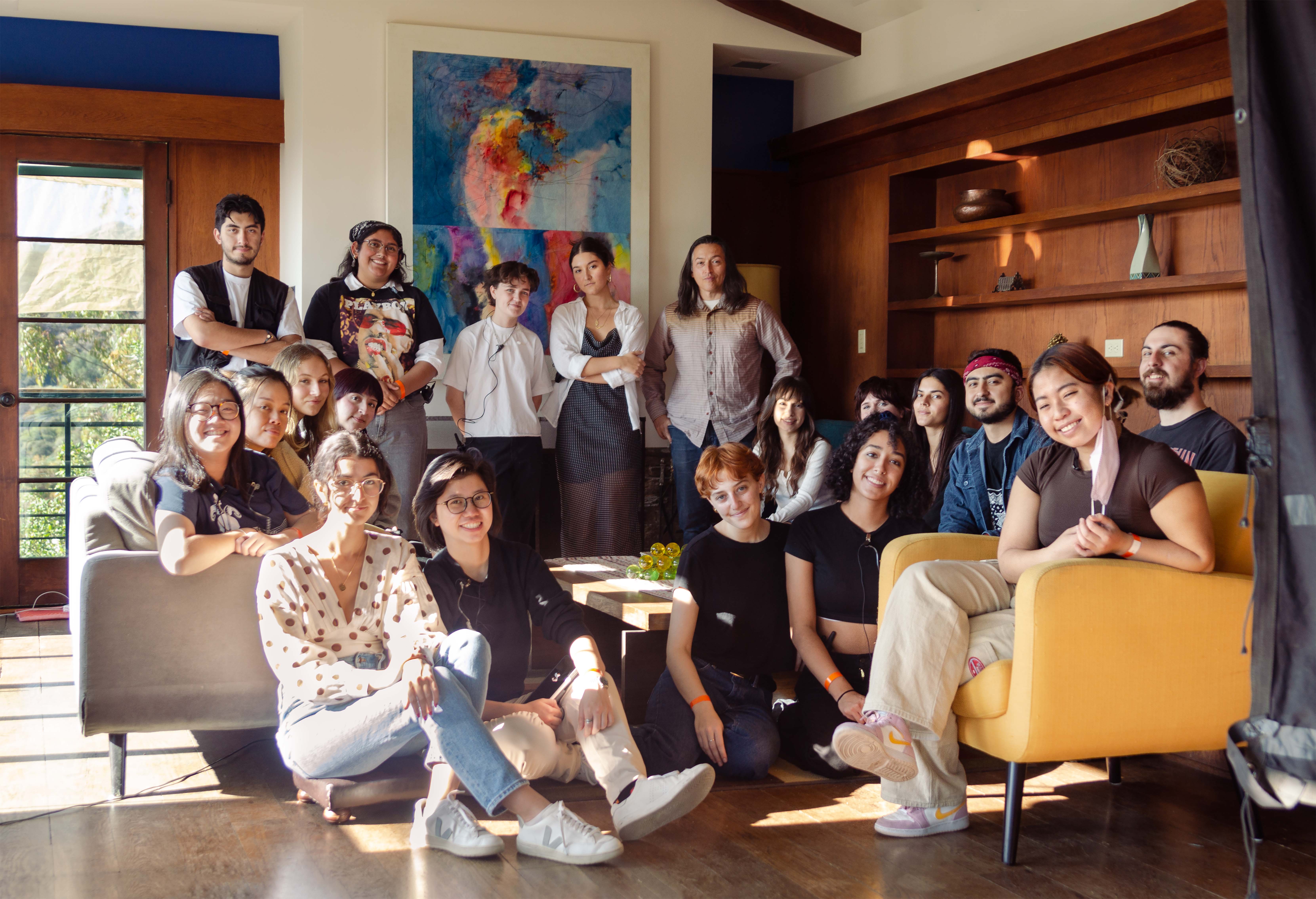 The team behind "I'll See You In Dreams" smiles in a group photo. Fourth-year film, television and digital media student Santana Aguirre said her thesis film was made possible because of her supportive cast and crew. (Photo by Kyla Rain. Courtesy of Santana Aguirre)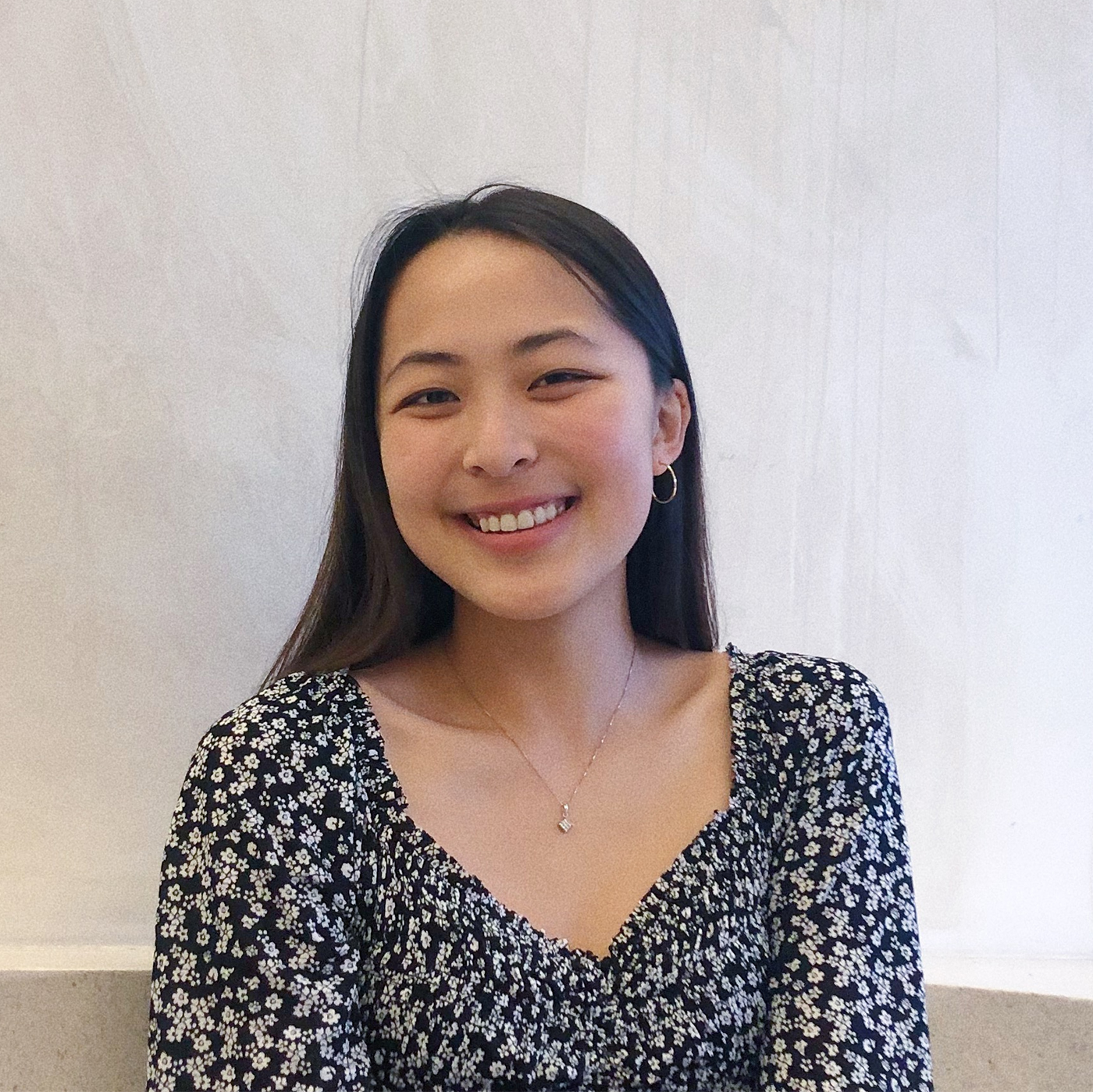 Santana Aguirre's thesis film is not a dream, but an unmistakeable reality.

The fourth-year film, television and digital media student wrote and directed "I'll See You In My Dreams," a film about family tragedy and visions. In her undergraduate capstone thesis film, Aguirre said, she interrogates familial dynamics in the face of grief and loss. She said these themes were drawn from two personal experiences with losing loved ones and her subsequent dreams about them, along with things she wishes she had said and done before their deaths.
"I think when someone leaves your life so suddenly, (you get) desperate for a sense of closure that truthfully will never come," Aguirre said. "I think seeing them in our dreams is the closest we can come to being with them and to feeling like we get to have control of the things that are in reality inescapable, and the closest we can come to the things that we never got to say."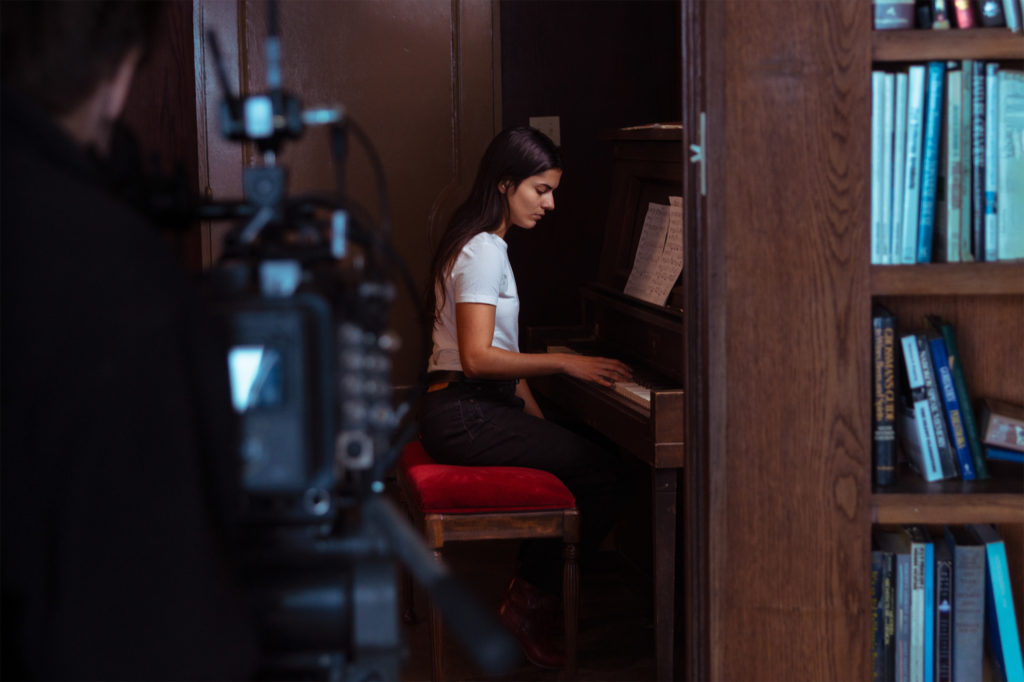 [Related: Student Mariah Hernandez spotlights strong Latina characters in directorial debut]
This sense of desperation is conveyed through the protagonist Rocky, an aspiring pianist who has lost her father to an overdose, Aguirre said. There are complicated emotions of love, resentment and grace that Rocky must navigate, she said, as she rebuilds her relationship with her estranged aunt during her father's funeral. Through the depiction of Rocky growing her relationship with her aunt, Aguirre said, the film demonstrates the ways in which traumatic moments lead to vulnerability, which can catalyze reconnection.
More technically, the film follows Rocky's perspective through a mesh of slow-burning drama and horror, which heightens the tension in the piece, said fourth-year film and television student and producer Eve Robitshek. The protagonist's role as a pianist, Robitshek said, contributes to an overarching musical theme that is conveyed through recurring auditory elements. She said these repeated motifs come together to convey a sense of anticipation for the viewers, particularly when paired with other elements like makeup and lighting.
"We get all this information and we understand what's happening in a very revealing and telling way that makes the audience want to learn more," Robitshek said. "Some of these dreams that she has of her father are revealed through practical effects in the film, and we had a special effects makeup artist, … we used low lighting and some minimal sound … to create a feeling of waiting on what's going to be revealed at the end."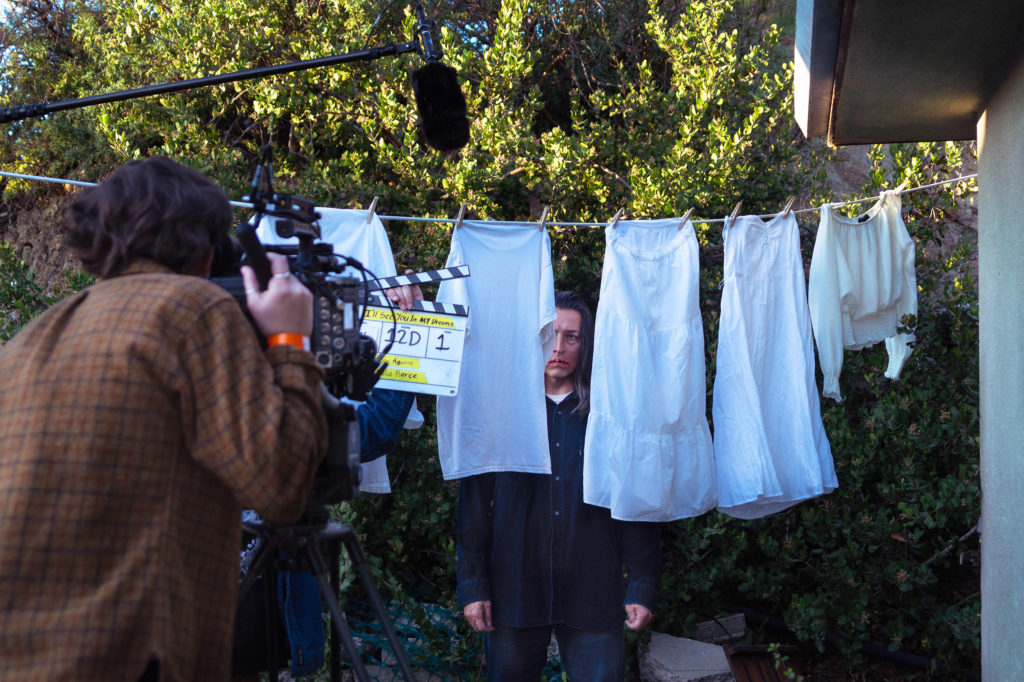 These effects were necessary to help create a world that was distinct from reality, Aguirre said, and to make viewers question whether what they were seeing on screen was real or a dream. Aguirre said stylization and the unreliable protagonist were tools employed to convey this to audiences. Fourth-year film and television student and first assistant director Isabel Spooner Martinez said there were conscious creative decisions made by the lighting and makeup departments, such as darker lighting to give a sense of emptiness to the ranch house and prosthetics to create the look of sewn-shut mouths, that reflected the film's themes of a confusing reality.
More broadly, Spooner Martinez said she hopes that audiences are able to share Aguirre's story by connecting to the characters and reflecting on their own lives, experiencing a sense of comfort and support through the film. Robitshek added that Aguirre is a writer and director with a specific vision, as conveyed through the script and in her collaborations with her peers. Spooner Martinez said that her and Aguirre's work styles are similar, which influenced a feeling of synergy with the cast and crew on set.
[Related: Alumnus Geo Bradley grounds horror screenplays in emotion, psychology]
Looking more introspectively, Robitshek said seeing the project come to fruition at the end of her college experience was especially meaningful given that her and Aguirre's collaborative efforts have spanned the last four years. Aguirre said while every project is a learning experience for her, this film in particular taught her to trust herself because it was a story with an intricate narrative and complex characters that she had to find faith in herself to create. She said picking a team that would support her and believe in her vision allowed her to pull off the project, especially because of the inherently personal nature of the film and its themes.
"I would hope that anyone who sees this knows that however they feel about the people that they've lost in their life is okay," Aguirre said. "There's no one right way to mourn somebody, there's no correct way to feel grief and it's human to feel lots of different ways about the people we've lost."