Challenges and lessons in leadership pushed me to succeed at The Bruin -30-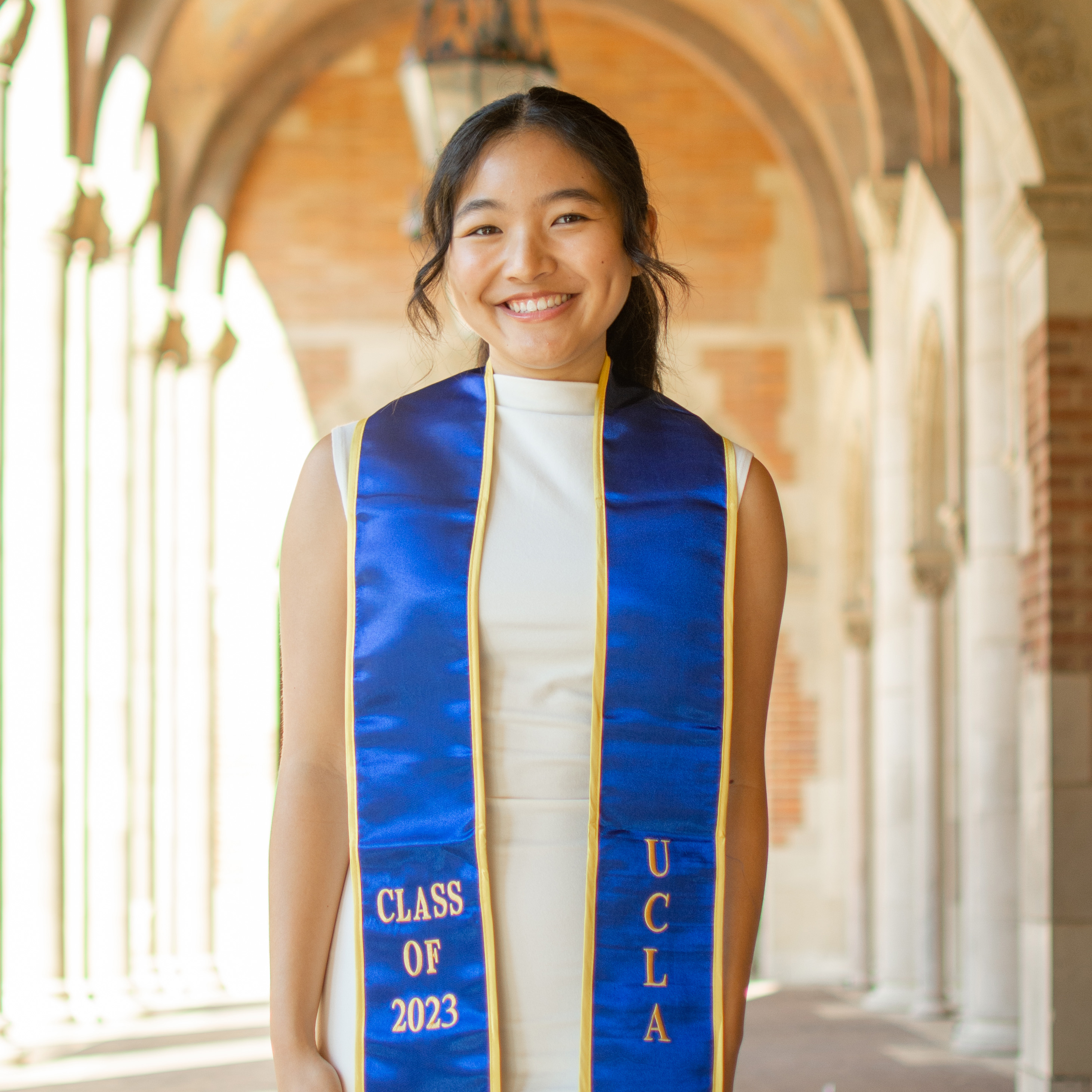 Cecile Wu stands for a portrait. (Courtesy of Cecile Wu)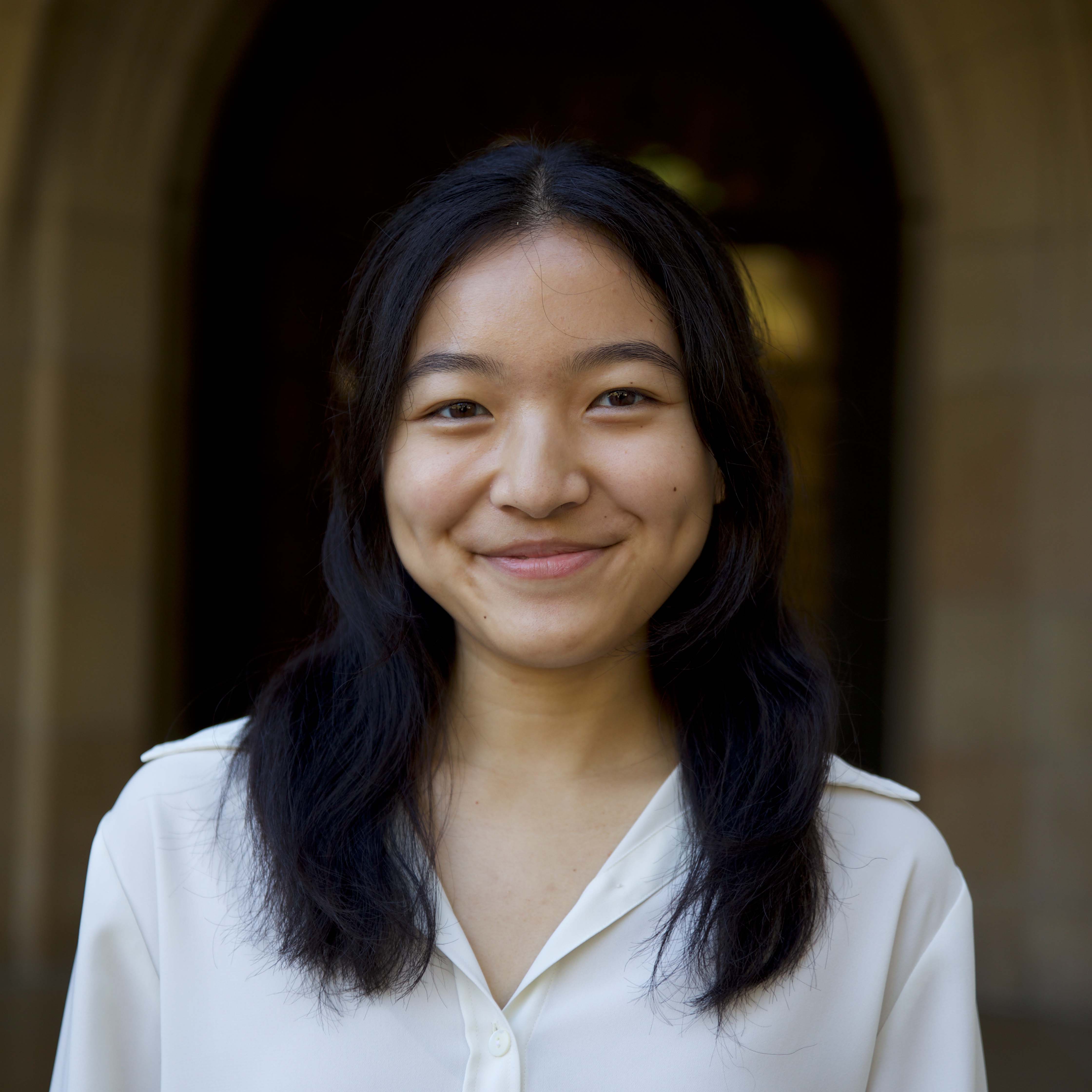 As cheesy as it sounds, I didn't know I needed the Daily Bruin until it found me.
I've always been stuck between two parts of myself. I grew up painfully shy. Teachers would tell my parents that I needed to open up more, which only made me more self-conscious. But whenever I led a group assignment or presented in front of the class, I would blossom.
I loved being a leader. To captivate a room and foster a mission in people was the greatest feeling. In high school, I was itching to be part of something bigger than myself, but I never found it.
When I came to UCLA, however, the first thing I did was follow the status quo. I told myself to be extra social, do crazy things and party every night. I was completing a checklist that wasn't mine in order to compensate for a part of myself that I believed was lacking. What I was actually lacking was a community where I could truly be myself.
It finally clicked when I visited the Daily Bruin office for the first time and saw the hustle and bustle, the scattered newspapers and the arguing editors. I could not have predicted that I would spend countless nights in that office until ungodly hours prepping the newspaper. I could not have imagined drinking champagne on the balcony of Kerckhoff Hall the night I officially became managing editor. I definitely did not anticipate the goodbye to mean this much. But standing in that office as a freshman, I think I felt it.
When I became editor of The Quad, I was ecstatic. I was exactly where I wanted to be: mentoring writers and driving the section toward greater heights. It just seemed right to take the next step and apply for managing editor. The incoming year of hybrid learning was an intimidating yet welcome myriad of challenges – if anyone could help guide the paper, it was me.
Well, to put it plainly, my time as managing editor kicked my butt. Being a good leader is hard (wow, who would've thought). It turned out that the part of me I believed was my strongest wasn't as robust as I thought. I buckled under the pressure of meeting 61 editors' contrasting expectations of me. I hesitated when deciding between what was journalistically ethical and what was best for public perception. I spoke rashly. At times, I simply told myself I had failed at being the leader the paper needed.
It was working on the other side of me that ultimately turned me around. I opened myself up to those around me, and in doing so, I learned that making mistakes wasn't the end of the world. I was given the grace and support to become better. That was what saved me.
My time as managing editor pushed me to my limits – the Slack "boing" notification is definitely a trigger now – but I wouldn't be who I am now without it. Patience, foresight and empathy were all qualities I believed I had until I learned how much more I needed. It also helped to know that my editors challenged me because they cared so deeply about their work, their teams and the future of the paper – the same reasons for my own actions. As my past editor in chief wrote in his -30- column, we eat, sleep and breathe this paper in solidarity.
Alright, now time for the acknowledgments. This is the closest I'll get to an Oscars speech.
First, I'd like to thank Molly Wright and Olivia Fitzmorris, the two people who brought me into this world and opened the first door for me. I would not be here without you.
To my partner in crime, Kimia Azad, thank you for being a source of strength and comfort during the worst year ever (boo COVID-19 lockdown) and helping me bring The Quad into a new light. I'm so glad I get to call you a friend for life. See you at our next writers group meeting!
Shoutout to Zinnia Finn, Victoria Li and Justin Huwe for always being there for me, listening to my rants and returning the favor by giving me all the tea after I retired. I was searching for those lifelong college friends, and I found them in you.
To all the writers when I was editor of The Quad and all the editors when I was managing editor, you have taught me invaluable lessons in being a leader, a mentor, a colleague and most importantly, human. I'm so thankful to have gotten to work with such hardworking, creative and lovingly chaotic people.
Lastly, to the triforce. Genesis Qu and Shirley Yao, you were my dream team. If there was one way to bond three people for life, it would be what we went through. Even though we had two Slack channels called "pain" and "everyday-we-are-suffering," I still had the best year of my college experience with you, all because of our unwavering support for each other. To be a good leadership team is one thing. To be a team where we genuinely cared for and encouraged each other every day is another.
My experience at The Bruin fundamentally shaped my college years and will be a part of me forever. Dramatic, I know. But that's what happens when you find yourself in a room with the most driven and passionate students on campus. You shed your shell, you push yourself and you grow into something greater.
And of course, getting to run one of the largest student newspapers in the country doesn't hurt. Just don't mind the trash fire in the back. It's part of the fun.
Wu was a contributor for The Quad 2019-2020, Quad editor 2020-2021 and managing editor 2021-2022.
Wu was the 2021-2022 managing editor. She was previously the 2020-2021 Quad editor and prior to that, the assistant Quad editor. She is a fourth-year sociology and statistics student at UCLA.
Wu was the 2021-2022 managing editor. She was previously the 2020-2021 Quad editor and prior to that, the assistant Quad editor. She is a fourth-year sociology and statistics student at UCLA.