Finding purpose in my editorship to create a kinder community at The Bruin -30-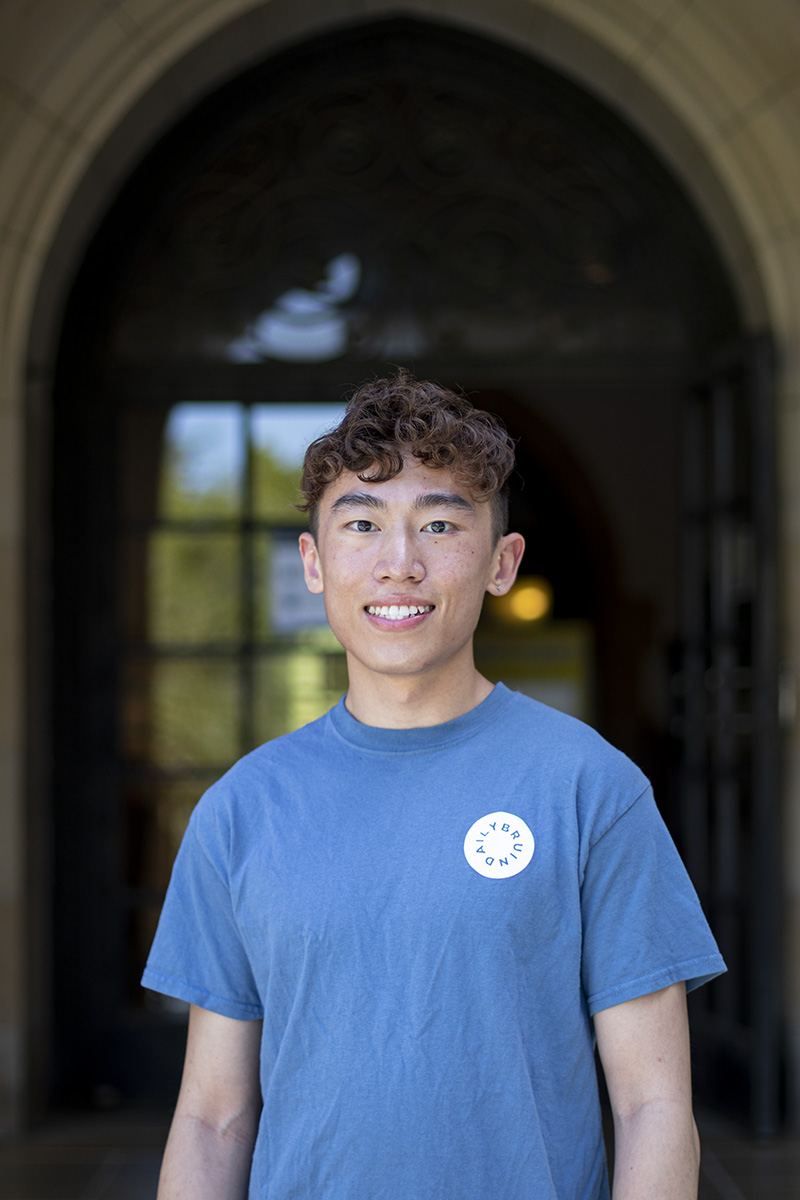 Genesis Qu stands for a portrait. (Megan Cai/Assistant Photo editor)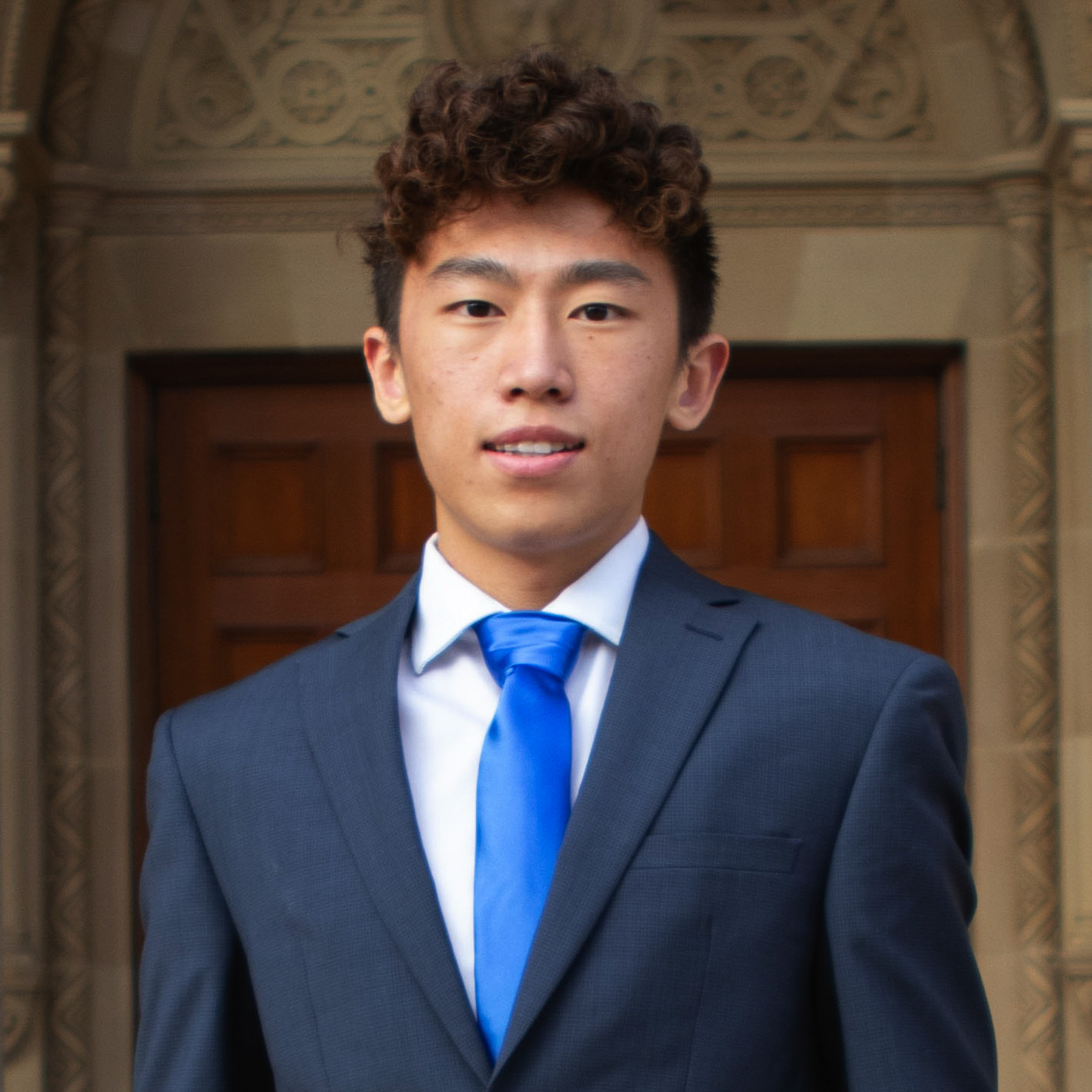 Tracing back the reasons I joined the Daily Bruin, I must admit that ego was a part of it.
Fresh into college, I desperately wanted to be something. While I often maintained a quiet and soft-spoken profile in high school, my life at UCLA brought exciting opportunities where I could be a part of something bigger, making the day-to-day grind worthwhile.
The desire for a purpose was why I joined The Bruin winter quarter 2019, and why I threw myself into news reporting and took refuge in it. I cherished and found fulfillment in standing under the scorching sun taking notes on a Bernie Sanders rally and catching a last-minute, late-night flight to San Francisco to cover the University of California Regents meeting.
Therefore, when I got the call that I was going to be the new Campus Politics editor in 2020, I was over the moon. I had dusted off my predecessors' warnings about the stress and demands that came with the job, convinced that I could handle it.
But as many other assistant News editors would attest, nothing they said could have prepared me for what was to come.
Yes, the work was grueling and stressful. But what was more dispiriting was getting calls from your editor at 10 p.m. telling you that more than 30 hours of work you put in that week simply was not enough, that you needed to "Get it the fuck together." For a few months, the berating and bullying were constant, conveniently masqueraded under the veil of supervision.
It took me too long to recognize just how toxic that dynamic was and even longer to understand that I didn't have to subject myself to unwarranted threats and insults. Why? Because I truly loved what I was doing and thought I needed to be pushed toward excellence.
Dear readers, believe a Daily Bruin editor when they tell you that they eat, sleep and breathe this paper. My relationship with this institution is perhaps best summarized by Taylor Swift when she sang, "I hate you, we break up, you call me, I love you."
Despite it all, however, I am deeply grateful for that chaotic time of my editorship. Building a community within my beat taught me what it meant to be a mentor. I loved encouraging my writers and giving them guidance as they progressed along their reporting careers. The daily grind smoothed away my ego and helped me learn the key tenets of journalism: integrity, compassion and a commitment to truth – values that I hope to keep for life.
It was with stubborn defiance that I submitted my application to become editor in chief. I had no doubt that I sat in a great newsroom whose position at UCLA is vital in informing the public, representing the community and advocating for necessary change. I was also aware that the newsroom needed systemic reforms to give underrepresented students more opportunities, improve relations with historically marginalized groups on campus and be more compassionate toward its own members.
Amid a larger rethinking of the role of the Daily Bruin this year, the newsroom came together to do just that. Chronic issues of burnout, pitiful compensation and inadequate representation persist. But I remain optimistic and in awe of this paper and its people's capacity for change, integrity and empathy.
I do not have the hubris to speak of a legacy. But I hope my tenure has created a more welcoming environment within this institution and sparked more conversations about the future.
I could not have completed my Daily Bruin journey without my fellow assistant editors Saumya and Kari. Your optimism and kindness kept me going when I felt helpless. Many times we spoke of quitting, but I'm glad I had you beside me every step along the way.
To my roommate and best friend Nico: Thank you for listening to my rants in the middle of the night and for always being there. I'm so glad I roped you in.
And to my partners-in-crime Cecile and Shirley, two of the most intelligent, kind and hardworking people I know, thank you for sticking with me through the ups and downs, for pushing me when I was ready to give up, for giving me hope and encouragement when I felt lost. Part of me will always miss convening emergency "triforce" meetings at 1 a.m.
I joined The Bruin for a purpose – I found all that and more.
Qu was a News contributor 2019-2020, assistant News editor 2020-2021 and editor in chief 2021-2022.
Qu was the 2021-2022 Editor in chief. He was previously the 2020-2021 campus politics editor and a contributor for The Stack. He studied statistics and political science at UCLA.
Qu was the 2021-2022 Editor in chief. He was previously the 2020-2021 campus politics editor and a contributor for The Stack. He studied statistics and political science at UCLA.